Multiculturalism in Europe With Special Reference to Germany
The issue of multiculturalism has been the focus to the political concerns of European nations since nineteen forty five. The problem of multiculturalism covers numerous issues, which predominates differ with different political situations. Multiculturalism mirrors concerns regarding immigration and the manner in which immigrants settled in Western Europe between 1950s and 1960s. Following the break-up of communism in nineteen eight nine, and the rebellion of ethnic nationalism in the Eastern Europe, the problem of multiculturalism centered around devolution of power from central national governments to regionally sub-national groups and the probabilities of power-sharing at the centre. Multiculturalism was also linked to the developing numbers of political refugees, and in the wake of terrorists attacks in New York, and the assertion of American power in the entire world, multiculturalism is concerned with risks posed trough unassimilated groups. Ideals regarding political and legal accommodation of ethnic diversity or multiculturalism surfaced in the West as a channel for replacing order types of racial and ethnic hierarchy with new links of democratic citizenship. Notwithstanding significant proof that these policies are advancing towards the objective of political and legal accommodation of ethnic diversity, some political leaders have declared them a letdown and a precursor to the death of multiculturalism.
The arguments presented in this thesis disputes the misrepresentation of multiculturalism as the gullible acknowledgement of diversity at the expense of handling serious societal issues such as social isolation and unemployment. This thesis documents multiculturalism as the quest of novel links of democratic citizenship, motivated and limited through ideal of human rights. The findings also contest the concept that multiculturalism has succeed or failed because of certain groups of immigrants, and provides proof that policies of multiculturalism have continued and strong, but controversial. The study also ascertains the positive and negative effects of multiculturalism besides disputing the concept that the civic integration policies affect multiculturalism and renders its obsolete.
Table of Contents
Abstract
Chapter One: Introduction
Problem Statement
Objective of the Study
Chapter Two: Literature Review
Multiculturalism in Germany
Multiculturalism as an Image
The Failure of Multiculturalism in Germany
The Concept of Multiculturalism in Germany
Integration and Culture Shifts
Chapter Three: Methodology
Data Collection
Sampling Procedure and the Study Sample
Data Analysis
Chapter Four: Findings
Table 1: Results linked to Activities
Table 2: Results linked to Attitudes
Chapter Five: Discussion
Perception towards Muslim Immigrants and Integration
Muslim Population in Germany
Multiculturalism and Integration Policy in Germany
Backlash and Retreat on Multiculturalism: The Fear of Muslim Immigrants
The Fear of Muslims Immigrants and Civilization Clash
Multiculturalism and 21st Century Social and Economic Distress
Conclusion
Recommendations
References List
A Critical Study of Multiculturalism in Europe With Special Reference to Germany
Chapter One: Introduction
In every major immigrant receiving nation, the rise in the immigration rate or the proportion of foreign born in the populace over the past decades triggers concerns about the cultural, social and economic adjustment as well as the effect of the immigrants and native populace ( Albrecht 2012, p.363). Integration of immigrants in Europe is the most significant challenge facing the society. This is because of upshots of demographic change. Between 1960s and 1970s, immigrants in Germany were poor migrants from southern Europe who were compelled to move to German by the prospects in the labor market (Gibney 2005, p.443). Over the past years, the ethnic make-up of immigration to Germany has experienced changes and the cultural and geographic gaps amid Germany, the host, and sending nations has increasingly widened.
Germany holds a substantial community of 2nd generation immigrants whose economic and social outcomes and characteristics are debatable. Scores of observers of these occurrence fear that while immigrants integration prospects remain restrained, the danger of augmenting cultural and economic isolation rises, an aspect that sets the foundation for formation of permanent 2nd class citizens (Gibney 2005, p.443). For example, those who took part in the European Economic and Social Committee conference on immigrants' integration stressed on the call for augmented political risks for immigrants besides equal access to health, education and welfare. The Federal Office for Recognition of Foreign Refugee in Germany promotes the societal and social integration of immigrants through fostering integration projects in collaboration with foundations, initiatives, associations and other authorities.
The integration is aimed at communicating norms and values, promoting societal recognition of immigrants besides creating contacts amid natives and immigrants. In 2003, the Germany Ministry of the Interior set aside about one million Euros to cater for integration measures for ethnic Germans and foreigners (Gibney 2005, p.443). Notwithstanding the developing acknowledgement of this occurrence, there has been less systematic empirical study on other dimensions of immigrants' integration into the German society, besides limited research on the potential upshots of divergent policies concerning immigrant's participation in the political process and the society. This deficiency in the literature is because of limited data accessible on the issues of immigration and multiculturalism notwithstanding the developing political significance of these topics. This report highlights some of the concerns on immigration and multiculturalism via the assessment of a distinctive qualitative data set gathered in Germany.
To assess the integration policies of immigrants, subjective data and qualitative data that compared ethnic Germans, foreign immigrants and native Germans of divergent generations were used. The researchers investigated the disparities between these groups with respect to cultural and religious practices, attitudes towards certain life areas and activities (Eckdart 2007, p.240). With respect to attitudes, individual satisfaction and well-being and divergent views in different life aspects were analyzed. Indicators of societal immigrant integration such as language were also assessed. The empirical findings imply that attitudes and activities of foreign immigrants differ from native immigrants compared to the attitudes and activities of ethnic Germans. The attitudes of the 2nd generation immigrants appear to be influenced through a larger extent of pessimism, self-doubt and fatalism while their participation and activities in social life is akin to those of native Germans compared to their parents' generations.
The results of this assessment are relevance to the constant debates concerning multiculturalism not only in Germany, but also in other European nations. This analysis is also significant as it depicts how economic analysis can be expanded to include practical integration policies, capital accumulation, labor shifts and effects of immigrants. This thesis develops some lessons to be discovered from an analysis of community mind-set towards immigration in Germany, and linking these concepts to the problems of immigrations and the immigrant adjustment procedure. The mind-sets of Germans towards immigrants were systematically sought during the study. The information in this study shows how the integration policies have failed with respect to adjusting Turks in the German culture. This paper contributes to a better comprehension of integration process through exploring whether, and to what degree immigrants in Germany integrated into the nations' society.
For thousands of years people have left their motherlands to build their lives in new countries. People leave their native nations for divergent reasons which include social, political and economic factors, most people try to seek for self-determination (Triadafilopoulos 2012, p.121) According to Pierre Eliot, a former Canadian prime Minster, the power of a nation does not only refers to economy or military power, but also open-mindedness and liberality (Weigel 2012, p.1) . However, following the terrorist attack on the World Trade Center in New York, an antipathy against foreigners surfaced in scores of nations across the worlds. The fear of divergent cultures in a country disrupts national engagement and loyalty amid populations in different nations (Weigel 2012, p.1). In the developed countries, immigrants are depicted as low-level community that seeks the benefits of a better social system, and in most countries integration and migration, policies do not play any crucial role (Triadafilopoulos 2012, p.121). On the other hand, immigrants play a key role in their host countries, and some of them hold key roles in a country's politics and economy. As a result, multiculturalism in developed countries instigates high potentials for conflicts, and at the same time pave way for globalization.
Problem Statement
One in every five people living in Germany is an immigrant. The minority community in Germany has increased by over 1.3% last year during a period when the general population of German was dropping (Eckdart 2007, p.233). According to German Federal Statistical Office, the number of persons holding immigrants backgrounds rose by two hundred and sixteen thousand between 2010 and 2011 (Ulrich 2003, p.67). Multiculturalism has been an intensely controversial topic on Germany in recent year's thereby engaging dynamic debate over the integration of immigrants. Many of immigrants moved in Germany from 1960s from Turkey as guest workers. German now holds sixteen million persons with immigrant backgrounds and these people from 19.5% of the country's entire population (Ulrich 2003, p.67). While Germans have find out a significant fellow-feeling with the minority communities given the exploits of outstanding individuals such as Sami Khedira and Mesut Ozil who are football stars from country, there have been increased challenges to the worth of multiculturalism (Stehle & Weber 2012, p.104)..
Berlin district mayor, Neukolln, asserts that multiculturalism in German has fallen short. Evidence shows that the recent increment in immigration is because of economic refugees from southern European nations because of the euro disaster (Conradt 2013, p.117). However, the debate regarding the considerable rise in immigration in German falls back to the Turkish community integration, which depicts the uppermost number of foreigners in Germany, the Europe largest economy. Scores of policy makers and politicians view integration as a means to form a homogenized society as opposed to a strategy that reinforces equal social and political contribution for every individual in Germany. Integration is ill-executed, and this issue has instigated a block amid Turkey and Germany in recent times, particularly when Wulff Christian, a former German President, was advised by, Abdullah Gul, a former Turkish president, that German should integrate Turks into its German culture. Following this request by Abdullah Gul, German Chancellor, Merkel Angela confirmed that multiculturalism has fallen short. According to Angela, there are approximately 7 million foreigners living in Germany (Klopp 2002, p.24). Over four million of these foreigners are of Muslim religious background and they have build over three thousands mosques across the country. The "Multikulti" concept has failed and the concept of German-ness is being overtaken given the increasing mosques and Turkish ghettos in Berlin and headscarves worn in classrooms and other social events (Klopp 2002, p.24). The religious culture of German has been overtaken taken by immigrants' religious culture. This trend challenges the feasibility of immigration policies. The increasing Turkish religious culture jeopardizes the national Christian identity of Germans and this augments fear towards Muslims given their record in terrorism and crime.
Objective of the Study
Many policy makers and politicians in German view integration politics as a means of creating a homogenized society. Multiculturalism contends to address minorities and thereby suggest a link with the majority. However, these categories, the minority and majority, wielded and defined with respect to each other are increasingly challenged and further made difficult through disparities in articulation amid developed capitalist nations and the Third World (Triadafilopoulos 2012, p.122). The organizing aspect for the minorities include such terms as indegeneity, ethnicity and race while their source are linked to colonization, immigration and other types of subjugation. Integration remains an alternative for western democracies to deal with the issues of immigrants. Nevertheless, as confirmed by a German Chancellor Angela Merkel, not all efforts of integration policies that take in novel models of multicultural citizenship have lead to the achievement of intended benefits. Multiculturalism can work in favor of the host country or in the favor of the immigrants (Triadafilopoulos 2012, p.121). Given the factors impending and facilitating multiculturalism, the purpose of this study is to evaluate multiculturalism in Germany, its success and failures, assess the integration policies and factors affecting multiculturalism. It is hoped that this analysis will inspire development of feasible integration and multiculturalism policies to ensure a multicultural state, and people will realize that not all problems are caused by multiculturalism or immigrants.
Chapter Two: Literature Review
Multiculturalism in Germany
Multiculturalism is understood against the backdrop of assimilations perspectives and policies that surround a nation's integration of immigrants in divergent nations. Multiculturalism refers to the situation where diverse cultures live together, but at the same tine establish and ensure spaces where every cultural group can develop with respect to its determination (Paul 2009, p.1). In one sense multiculturalism and multicultural are sociological terms that identifies societies characterized through cultural, ethnic or religious diversity (Triadafilopoulos 2012, p.125). Multiculturalism refers to a policy orientation that stresses on active support to assist immigrants to uphold the cultural allegiances with their origin nations as a major element of fair, non-assimilationist perspective to social integration. Multiculturalism began in Canada during 1970s and was adopted elsewhere. The concept of multiculturalism was created when tensions amid the Canadian federal government and province of Quebec were on the rise (Entzinger 2006, p.121). Multiculturalism in this policy-oriented perspective finds itself being routinely blamed because of failing to offer what it promised. Multiculturalism was intended to develop social cohesion through allowing immigrants' integration into the mainstream culture (Eckdart 2007, p.240). Another aim of multiculturalism was for consolidating popular attachment to the basic principles of liberal democracy besides putting to remission economic differences between old-stock populations and newcomers.
Multiculturalism has become a significant focus in debates in Germany for several years, particularly as pertains to the issues of nationality. As Germany still does not describe itself officially as an immigrant society, the presence of ethnic diversity offers numerous challenges (Albrecht 2012, p.364). Official and populist descriptions of nationality and citizenship have not extended to cultural immigrants and minorities. Neither of the term ethnic diversity and multiculturalism has entered the official political discourses in Germany. Until the nineteen nineties, major debates in public were instigated by the ideas of integration combined with immigration policy (Albrecht 2012, p.364). Even though Germany has been a crucial destination for immigrants in Europe for years, the overall attitude presented in state policies until recently has been that Germany is not an immigration country in comparison with the United States of America, Australia or Canada (Joppke 1999, p.63). Since the early nineteen nineties, particular changes in these debates can be determined and multiculturalism has become an increasingly controversial term.
In intellectual fields, the idea of "communitarism" employed in North America was considered a symbolic realm for debating principles derived from the perceived antagonism between universal democracy and ethnic diversity (Albrecht 2012, p.363). In the political discourse, a similar controversy surfaced where on one side, Green politics employed the term to support a more cosmopolitan way of urban life while conservative politics attempted to maintain its political comprehension of German nationality in contrast to a multicultural comprehension of the society (Conradt 2013, p.117). Following the takeover of the national government by coalition for the Green Party and Social Democrats in nineteen ninety-eight, the reform of some key components of German immigration laws and nationhood was high on their agenda.
Multiculturalism leads people straight back to a time when open-minded attitudes towards others did not clearly exist and social interaction with divergent cultures seemed impossible. Such a view does not, however, ascertain with all the literary documents and their reflections regarding people from other cultural backgrounds (Messer 2012, p.5). Debates regarding multiculturalism, identity and minority rights dominated Anglo-American political theory during the majority of the 1990s, and constantly raise significant questions regarding the temperament of citizenship, responsibilities of liberal state and community. Politicians, journalists and policy makers united in support of multiculturalism (Klopp 2002, p.2). As the philosophical literature became more multiculturalists, scores of European states considerably adopted multiculturalist's policies as a way of including historically marginalized persons into ordinary liberal culture, or a means of safeguarding minority groups from unjust pressures from the majority culture. Nevertheless, as time passes, the multiculturalist turn in liberal political theory and among scores of European governments, has waned. In the wake of terrorist atrocities around the world, developing concerns regarding the erosion of national and civic identity, and fears that cultural recognition can permit illiberal practices, many practitioners and academics have sought to distance themselves from the notion that it is the responsibility of the state to afford special treatment to cultural minorities (Messer 2012, p.1). Academics and practitioners have sought to emphasize those common bonds, which unite citizens of liberal democratic states as opposed to those cultural identities that divide them (Joppke 1999, p.63). .
In Germany, multiculturalism debate has been focused principally on pedagogical and race-relations issues. While journalists and scholars use the term to define the incredible cultural and ethnic diversity in Germany, multiculturalism is most often linked with the political-correctness debates that focus on the suitable pedagogy for teaching the history of society and the humanities (Vasta 2007, p.345). In Germany, there is no official state policy or national multicultural agenda. However, the concept has been a salient political issue at federal, state and local levels since early 1980s. Scores of commentators locate the introduction of the term multicultural society into German discourse with statement issued by the catholic and protestant churches in cooperation with the Greek Orthodox Church to address the foreign fellow citizen in 1980.
According to Klopp (2002, p.24), Jurgen Micksh, the author of the statement, "day of the foreign fellow citizen," religious leaders arrived at the concept of culture as a more comprehensive way to discuss foreigners in Germany society. These scholars were attempting to broaden the views of the public with regard to the group of foreigners and counter the pervasive media reflection that stressed either the problems or the economic value of the foreigners and not their humanity. Until nineteen eighty, discourse on ethnic diversity or cultural diversity, let alone integration, was in fact absent in the Federal Republic of Germany. Ten years later, the unification of the two germanies and the following widespread violence against foreigners enhanced some German scholars to maintain that a reversal of the social advancements was in progress, even, " a reinstatement of mono-culturalism, pushing multiculturalism into the background" (Klopp 2002, p.24). Between 1989 and 1993, German absolutely marked a time of great upheaval, but the social, legal and political events of this era have not decisively derailed federal and local efforts towards integration and multiculturalism.
Multiculturalism as an Image
In personification Germany, the word multicultural society is highly charged or poplemical for some (Pirro 2008, p.62). The term has become a pejorative in given circles. Detractors usually refer to "multikulti" as simply superficial pandering to the traditions and tradition of other cultural groups. Detractors deride this philo-otherism as a bourgeois liberal enthrallment with, and desirability to, things non-German (Klopp 2002, p.24). As a result, multiculturalism in German is presented as a lifestyle or an image, as opposed to a devoted political practice or belief, let alone a policy or a program for political reform or change. Detractors criticize multiculturalism for what they consider as a misguided focus on cultural categories and practices to the exclusion of economics aspects in handling societal problems (Pirro 2008, p.64). Proponents of multiculturalism regard it as being descriptive of reality, a progressive non-nationalist (non-volkisch) probability for German identity and society or as a new radical social utopia to assume the failed real-existing socialism (Klopp 2002, p.25). Proponents of multiculturalism espouse a multicultural idea of a separate and not equal, and as a result champion a discourse of divergence with the objective of keeping different cultural groups, physically apart, whether in their own countries or in ghettos if they live in Germany.
Following the killing of, Theo Van Gogh, the Dutch film maker, one gets the idea that German public opinion has finally found a solution to all its issues created through the enduring settlement of persons from divergent cultures, that is, integration" instead of multiculturalism .(Klopp 2002, p.24) . It is argued that the country should learn its lessons from experiences of the Netherlands, stop its naivety, and handle the problems created through its immigrants (Vasta 2007, pp.345). At the heart in this "anti-multiculturalist mood" are Muslims particularly, whose forms of religious practices and life are often considered contradictory to the normative establishments of western liberal democracies.
The Failure of Multiculturalism in Germany
The discourse on the letdown of multiculturalism suggests blame for other countries that have supported in the past Netherlands for its creation of multicultural polices, categorized as the Dutch Model. Such labels mirror a common tendency within European rhetoric to define immigration policies of other countries as models (Vink 2007, p.338). A closer look at different national policies discloses an intricate picture. The so-called "Anglo-Saxon" is by no means a one-dimensional and linear path of enhancing group rights, unanimously shared by all "Anglo-Saxon" societies. The Netherlands model reflects a diversified approach to dealing with the increasing cultural and religious plurality (Vink 2007, p.338). Indeed multiculturalism itself, entrenched with reasons of safeguarding cultural disparities had been under intense pressure even before the killing of Van Gogh. Contrary to the case of French, the German critique of diverse model is not founded on clear-cut conceptualization of a counter-mode that would be a remedy to the problem of multiculturalism (Vink 2007, p.340).German politicians had not adopted a Dutch-model, and they had not even tried to form a reasonable strategy to handle the impacts of post war immigration. Multiculturalism is thought body in political philosophy regarding the proper manner to react to religious and cultural diversity. Simple toleration of group disparities falls short of treating minority groups as mainstream citizens, accommodation and recognition of disparities are needed through group-differentiated rights. Group-differentiated rights are upheld d through individual members of minority groups.
The Concept of Multiculturalism in Germany
The concept of multiculturalism in German was taken up in 1990s by a small group of politicians and scholars as a counter-discourse to the dominant understanding of German culture as a homogenous entity. The ideas of the multiculturalism as understood by the scholars and politicians centered on the modalities of citizenship within the blueprint of the off-putting citizenship in Germany (Conradt 2013, p.117). The scholars and politicians called for a shift in ethically described ideas of nationhood and for a significant reform of the law of citizenship. The main objective was to stress that Germany had turned into a nation of immigration. Besides pushing for reform of the 1999 law of citizenship, the calls of a group of politicians and scholars were unheeded. These politicians and scholars were incapable of effecting much noticeable change in policies that direct religious and cultural plurality (Conradt 2013, p.117). The acknowledgement that religious and cultural plurality would unpreventably affect the national self-understanding and change the normative premises of the receiving societies was absent from these perspectives. Some authors contributed in the modeling of folkloristic description of multiculturalisms compressed into the term "multikulti."
Multikulti has become a portion of everyday German speech that occasionally celebrates companionable cultural disparities, besides promoting a folkloristic co-existence of foreigners and Germans. Nevertheless, neither significance of religious, nor cultural plurality was envisaged in the original multikulti concept, which was defined in the very-telling formulation, Doner-principle (Eckdart 2007, p.243). All other cultural disparities derived from the wide context of Islamic religion were viewed as expressions of a narrow-minded potentially violent pre-modern tradition that warrants taming through normative western-ness to become a private lifestyle. However, there is some disparities embodied in the Doner-principle, and the perception of these differences highlights general issues faced by most applied types of multiculturalism (Eckdart 2007, p.243). While attempting to take on the articulation of religious or cultural particularities, multiculturalists tend to domesticate disparities through controlling consensus founded on secular norms. Specific to the context of German, the lack of serious analysis of the problematic effects of top-down multiculturalism precedes the final current rejection of the idea.
The convergent forces of globalization, widespread migration and the reinforcement of intra-state and supranational organizations and establishments around the world have continued to blur the internal identity of countries (Conradt 2013, p.117). However, there seems to have developed an actual feeling among policy makers, politicians, journalists, academics, and activists that communitarians' predictions regarding the inevitable fragmentation of liberal democratic nations are becoming true. Conservatives and communitarians, and progressive socialists, and egalitarians have not voiced concerns regarding the effects of diversity on national unity, social solidity, and the practicality of redistributive social justice (Eckdart 2007, p.243). Likewise, there has been a wide concern among academics and policy makers across ideologies that liberal democratic states have been so successful in upholding the right of citizens to belong to associations and groups in private that they have instigated a decline in the idea of public culture. As minority religious groups have become politicized, and have sought to rise above the obstacles between private and public spheres so that their claims for recognition might be more effectively heard, proof suggests that citizens of liberal democratic states do not accept to involve themselves in collective civic life (Conradt 2013, p.118). The work of political scientists with an example of Robert Putnam has demonstrated that on a range of measures, levels of civic engagement across numerous liberal nations are in decline. Very few vote, join political parties or trade unions.
It is almost not surprising that in the face of the shifts in the society, and in the wake of such a broad decline in civic life among liberal democratic citizens, policy makers have become uneasy regarding multiculturalism. The policy makers have turned their attention towards reconstructing those civic bonds that unite persons as opposed to the private attachments and members that seems to separate them. Multiculturalism appears to have paved way to a more strident insistence on national identity and belonging. For much of 1990s, there really did appear to be a consensus of sorts among politicians, activists, opinion formers and practitioners that new perspective to cultural diversity and collective life in general (Conradt 2013, p.117).. For instance, many in Britain believed that the radical individualism linked to liberal politics required be limiting or recasting in ways that may correspond with collective identities. The British government did establish a range of measures aimed at safeguarding the rights of the minorities in the society. As time passes by, however, the consensus among British and other European politicians as well as opinion formers appears all but lost. In the wake of terrorists attacks in Britain, the United States, Spain and the politicized religious violence in Holland and other European states, coupled with the widespread concerns that multiculturalists policies permit illiberal practices, has lost its shine.
With respect to Britain, it appears fair to imply that it was not a devotion to liberal culturalism that compelled the government of Britain to establish citizenship ceremonies for newly arrived immigrants, or citizenship tests for those aspiring to be British nationals. Britain's support for liberal culturalism did not make Trevor Phillips, head of Commission for Racial Equality, now Equality and Human Rights Commission, to assert that multiculturalist policies pursued by the government were divisive, and the principal of equality received much respect through claiming a core of Britishness among all citizens. In 2006, Tony Blair asserted that Britain's public policy and organization should promote multiculturalism (Weigel 2003, p.7). However, Tony Blair was not supporting power devolution among minority groups to direct their own affairs, and he did not support recognition of the rights of the minority to protect traditional practices or even the state subsidy of groups to allow minority engage in festivals, activities or ceremonies that constitute their identity. Instead, Tony meant that public policy should encourage members of diverse cultural groups to combine into the prevalent British culture and accept essential values.
Integration and Culture Shifts
According to Weigel (2003, p.3), the term culture hold an intricate meaning and it changes with time. The aptitude of humans to build up cultures is founded on four major steps, in the history of human beings. The first step entails the development of languages, the use of knowledge, the third one entails use of symbols, and the last step entails the development of community rules. People require cultures because they need communities that make the feel secure and work together. Human beings also need cultures to allow them change their own lives to better and to exhibit a self-determined feeling. People also need culture to explain their thoughts, which cannot be comprehended to settle their inquisitiveness. Communities, self-determinations and explanations are three basic reasons why human beings need culture. These aspects help them in defining their own values, rules and symbols so that each one can acknowledge the best life quality. As a result, the formation of a culture is not an intentional procedure, but rather an unconscious procedure (Weigel 2003, p.3). Culture refers to language, which are the oldest human establishment and the most intricate expression medium. Culture also entails art and sciences, which are forms of human expression, thoughts that entail the means through people perceive, interpret and comprehend their environment, spirituality and social activity, which entail the shared pursuits within a cultural community.
.Muslims immigrants in Germany have for a long period settled within the multikulti blueprint. There self-ascription as Turks or Auslander is still dangerous among the 2nd and 3rd generation Muslims. This has, nevertheless, not blocked them from introducing structured types of religious life. The newer trend to claim their identity as Muslims will likely be strengthened through developing number of German-born Muslims (Weigel 2003, p.3). Their comparatively high extent of social power and skills such as interacting and networking with the members of the society, familiarity with political and legal tools specifically mastery of German language allows the young generation of Muslims to put up demands through quoting fundamental principles. The young Muslims can also raise demands of fundamental principles through the structures offered through the state with respect to the rule of law. The rising demands by Muslims to be publicly represented has absolutely confronted the concept of responsive coexistence amid the abstract "antiseptic other," and the member of a pre-established consensus, as suggested in the multikulti version. The questioning of some customs ranging from food laws in educational establishment to re-examination of gender combination has turned Muslim immigrants to very concrete citizens. This procedure has motivated extensive portions of the public opinion to view multiculturalism as a failure. This is witnessed in remonstrations against headscarves, and the constant blaming of some Muslim or institutions for their antagonism to the legitimate order. However, the comparatively developed institutionalization of Islam is the leading factor to the historically modeled close link amid the state in Germany and the church, and it is not the upshot of any structured trials to institutionalize multiculturalism (Weber 2013, p.12). The relatively privileged role that the Christian churches have held conventionally in German society has motivated other religious groups to strive for akin status besides demanding for spaces for carrying out their religious practices just like Church-based establishments.
The concern about Islamic establishments in another point is a living proof that further indicates the active engagement of Muslims in Germany. The only subject in state learning institutions guaranteed through the constitution of Germany is religious instruction. The call made through Muslim groups to teach Islam religious study in state school is supported through recourse to fundamental principles, as opposed to reference to certain rights of groups as provided in the idea of multiculturalism (Weber 2013, p.12). Even the decisions uphold through Supreme Administrative Courts that giver power to Muslim girls in some cities to desist from coeducational sport lesson, or the decision allowing Muslims to slaughter as part of their religious rite were made legal through the declarations of basic principles, freedom of religious expression. While such choices are indeed a march towards the lawful acknowledgment of some Muslim practices in Germany, these decisions are illustration of successful claim making in the name of supranational or national norms. As a result, the responsibility for multicultural issue in Germany has been left out to the court establishment, rather than creating a part of organized political guidelines (Weber 2013, p.16). What has been build in Germany with respect to Multiculturalism is a de facto multiculturalism that extends beyond the multikulti version and that goes beyond the prevalent comprehension of religion as secularized account of Christianity.
Muslims in German speak from within the German society alleging rights for practicing a non-German religion while putting reference to the German fundamental principles. This trend irritates the public opinion. The capacity to utilize very tools offered through the state, under the rule of law for becoming n crucial portion of German society as Muslims could be presented as a sign for their integration into the mainstream society (Karlsson 2008, p.3). However, this form of integration is contrary to the integration that public media discourses and public authorities are looking for. The recurrent archetype of Euro-Islam may be considered one of the most relevant indicators of this postulation. This idea has been evident in the public sphere in Germany as a portion of the same discourse that challenged multiculturalism. Shaped by a popular Muslim public scholars in Germany, Tibi Bassam, this version of Euro-Islam legally allow one certain Islam model; the model that is directed towards an empowered European value system, and in harmony with secular establishments (Karlsson 2008, p.3). The quandary is not only that a large number of Muslims have been kept out from the procedure of forming the effects of Euro-Islam, but it is as well not apparent whether Euro-Islam in Germany should be founded on collective, that is, western principles. It is also not clear whether Euro-Islam should be nationally formed, as implied by efforts to combine Islamic institutions into the church mode in Germany, and the demand that Muslims make their preaching in the German language. The overriding lines in Euro-Islam mirror similar problem as that of model of integration which is provided as an option to multiculturalism. The model of integration and Euro-Islam mirror a one-way procedure, which presupposes the willingness and capacity of Muslims to plunge into the prevailing customs of the recipient nations (Weber 2013, p.12). German outlook in which Muslim immigrants are requested to integrate is more challenged than implied and can be presented as an appearance of the uneasiness at the death of a misapprehension of a monocultural society (Karlsson 2008, p.3). Multiculturalism in Germany with its challenges, fears and misapprehension has turned out to an irrevocable social realism.
Chapter Three: Methodology
This empirical study utilized qualitative information gathered from the selected sample and the individual-level information collected from the 2010 wave of (GSOEP) German Socio-Economic Panel. The GSOEP is a longitudinal analysis of about eleven thousand private homes in Germany from 1984 to 2011, and eastern part of Germany from 1990 to 2011. German Social-Economic Panel gathers information on all members of households including Germans dwelling in new and old states who entered the country between 1960s and 1970s, recent immigrants and foreigners. The objective of this longitudinal study is to determine the manner in which persons' lives are experiencing changes and how they perceive their treatment in their host nation. This study highly relied on the data from the 2011 GSOEP report where 9145 households were involved and 16, 175 persons were sampled from the population. Individuals and households with the longest record of constant panel participation were involved in the twenty-eighth SOEP wave.
Data Collection
Data was collected through questionnaires and interview mode. The objective of the multi-method perspectives was to attain an increased overall response rates than those attained with single-mode survey designs. Older participants who had participated in the SOEP for a longer period preferred Paper and Pencil Interviewing questionnaires. Participants who were incapable of offering an interview during the researcher's stay used PAPI questionnaires while others, particularly the young people used CAPI (Computer-Assisted Personal Interviews). Self-administered interviews were used for participants who filled the questionnaires on their own while face-to-face interviews were used between the researcher and the participants. The data collected from the study sample included occupational biographies, socio-economic composition, income, employment opportunities and health. Special questionnaires on education, training and social security were also administered to the participants.
Sampling Procedure and the Study Sample
Sampling was done through the ADM sampling system where methodological advantages were maximized to derive a best-practice design for non-registry household sample frame. This type of sampling was used because there was no centralized population directory accessible in Germany that would hold the addresses of all individuals and private households. The data gathered through local authorities for the personal registers were accessible to surveys that served the interests of the public. Given the absence of household registry, the Arbeitsgemeinschaft ADM-Stichproben face-to-face developed the fundamental methodology and the aspects entailed in random sampling frame that are suitable for social and market research samples. The ADM sampling system is created as an area sample that involves all populated areas of the Federal Republic of Germany. This form of sampling is founded on Germany's topology organized by communities, counties, states, statistical areas within a given community and geographical data formed for traffic navigation systems. Based on data combination, the sample was made of approximately fifty three thousand areas. In the second phase of the ADM sampling process, the private households were chosen randomly through street data base from which start address for random work was randomly drawn. In the second phase of the selection procedure, the household that participated in the study were chosen for each sample point. From the 307 selected sample points, eighty addresses were listed and the addresses showing a high probability of a migration backdrop were counted. After completing all the stages of ADM sampling method, a total of 9145 households and the study sample involved and 16, 175 persons. The sample included Ethnic German immigrants, first-generation immigrants and second-generation immigrants
Ethnic German immigrants are immigrants who came into German from the Eastern Europe in nineteen ninety. The group receives citizenship status upon arrival. First generation immigrants entail the participants without German citizenship and born in the county. The third category of responds included the second-generation immigrants who are German citizens born in Germany. This group comprises of the offspring of the first generation immigrants.
Data Analysis
The analysis of the data was based on three mutually exclusive immigrant groups and as per provision of the SOEP 2011. All the three were compared to German native German citizens. During the comparison, individual qualities of the participants were controlled. Immigrant group indicators, participants' marital status, education, age, gender, employment status and the number of years one has stayed in Germany were recorded. To assess societal integration of divergent immigrant groups in Germany, three sets of questions were used; questions on attitudes, questions on recreational activities and immigrant-specific questions were used. The data provided were coded and resulting themes highlighted. The first two questions applied to both native Germans and immigrants while the last set of questions only applied to immigrants and foreigners in Germany. The second set of questions, which include recreational activity questions, measures the involvement of participants in sport, cultural and religious events besides ascertaining how the immigrants get involved in social integration with neighbors and friend and the extent to which they get involved in political and public initiatives.
The first set of questions involved participants' attitudes towards areas that are crucial to their satisfaction and well-being. These questions touched on personal realms, which include significance of career success, friends and families. Attitudes towards their current life and future live were also stressed in the questions regarding attitudes. Different responses from this set of questions indicated the extent of discontent with life, self-doubt and fatalism. The questions also tried to ascertain the satisfaction of people with regard to their place of living and their desire to move or stay in their dwelling places.
The last set of questions were directed to foreigner/immigrants, and they served to ascertain the languages the foreigners use on daily basis and their views with regard to their acceptance in their host country, disadvantages of living in the host country, their desire to stay permanently or not and the feelings of connection to their native country. The collected data was coded and several themes noted. Multivariate analysis was used to analyze statistical data.
Chapter Four: Findings
Table 1: Results linked to Activities
Activities
German vs. Foreign
German vs. Ethnic German
Ethnic German vs. Foreign
First generation vs. German
First generation vs. Ethnic German
Second generation vs German
Second Generation vs. Ethnic German
First Generation vs. Second Generation
Cultural events
0
Cinema. Music and events
0
0
Active Sports
0
0
0
Socialization with relatives, friend etc.
0
0
0
Work place participation
0
0
0
0
Public initiatives
0
0
0
0
0
0
Religious events
0
0
From the above results, native Germans exhibit an increased probability of attending cultural events compared to foreigners and ethnic groups. This is indicated by a positive sign (+) while first generation immigrants are less likely compared to ethnic groups to attend cultural events. (0) indicates no notable disparity between first and second generation immigrants. The results display significant differences amide foreigners and natives. Native Germans exhibit great possibility of visiting cultural events and perform well in sports compared to immigrants besides socializing with neighbors or friends. The existing disparities amid immigrants groups show that the second-generation immigrants are closer to native compared to their parents. Germans born in the country and ethnic Germans share common traits
Table 2: Results linked to Attitudes
Attitudes towards
German vs. Foreign
German vs. Ethnic German
Ethnic German vs. Foreign
First generation vs. German
First generation vs. Ethnic German
Second generation vs German
Second Generation vs. Ethnic German
First Generation vs. Second Generation
work
0
Family
0
n.a
n.a
0
n.a
0
n.a
0
Friends
0
0
0
0
0
Income
0
0
0
0
0
0
0
0
Political decisions
0
0
0
0
Housing
0
0
0
0
0
0
Health
0
0
0
0
0
0
0
0
Desire to move
0
0
The results presented in table two shows the satisfaction or discontent of participants towards life and well-being. There are great disparities between foreigners and Germans. Germans hold a significantly higher probability than foreigners to consider career success and work as significant aspects for their well-being. On the contrary, religion is considerably less important to native Germans while it is more important to first generation immigrations. Ethnic Germans exhibit a considerably higher likelihood to consider influence on political decision. Ethnic Germans hold their religion with high regard and consider work less significant compared to native Germans. With respect to ethnic Germans, collective values like residential area, political influence and religion hold more weight than personal values like work.
With respect to the participants' agreement to divergent views of life, foreigners exhibit a higher extent of fatalism compared to natives. The second generation immigrants view their life as less self-determined with their chances in life being determined through luck or faith and not their efforts. Second-generation immigrants are not contented with their lives compared to Germans and they believe that their life is self-determined. First-generation immigrants hold increased fluency in their native language compared to ethnic Germans. Ethnic Germans mainly communicate in German while first-generation immigrants predominately communicate using their motherland language. As a result, only ethnic Germans exhibit the highest degree of integration given their knowledge and use of German language and the link to Germany as their permanent resident. Among the immigrants participants involved in the study, a strong overrepresentation of Turks in religion, education compared to other immigrants was noted. Immigrants from Turkey are more compared to other immigrants combined. As a result, there has been significant increase of mosques in German compared to other religions and learning institutions are also predominately occupied by head-scarved students and teachers of Turkish origin. While Muslims immigrants receive poor chances of decent education and fail to advance career wise, their dominance in German, create fears of loss of German-ness identity.
Chapter Five: Discussion
Perception towards Muslim Immigrants and Integration
The results indicated that immigrants who move to German remain as strangers despite their fifty years of immigrations. The immigrants are beneficial to the country as they offer labor given the small population of Germans. Over the past decades, ethnic formation of foreigners in Germany has shifted. The cultural and geographical gaps amid the Germany and countries that send migrants are widening (Weber 2013, p.1).Germany holds a great community of Turkish immigrants who form a considerable part, the country's entire population. The country also holds other groups of immigrants from Portugal, Italy, Spain and Greece who formed the initial wave of guest workers, and immigrated in Germany following the Second World War this group of immigrants has integrated itself well and it fits in German society. While the economic and social status of the immigrants has become a growing concern, Turks are the hardest hit. Immigrants from Turkey are poorly integrated; they do not enjoy decent education and decent careers (Weber 2013, p.12). Over thirty percent of Turkish immigrants do not hold a school leaving certificate. This group is viewed as a threat to the country given its cultural and religious practices besides its increased birth rate. However, the reason why Turks are poorly integrated in the Germany society is that many Turkish who immigrated in Germany several years ago did not to form part of the German society. From the findings, many of them use the language of their original countries, and their intention was to make money in German and go back home after sometime. However, their plans failed making them to create ghettos where they live. Most immigrants from Turkey live in these ghettos and do not want create contact with Germans (Weber 2013, p.8). This trend makes it harder for Turkish children to fit in the German society.
The findings from the study indicated that 2/3 of immigrants children cannot read sufficiently after their fourth year in school. This status in experienced in areas with increased numbers of immigrants such as Bremen, Hamburg and Berlin (Karlsson 2008, p.3). This happens because of language barriers given that these children speak in their mouth tongues. Integration calls for efforts from the immigrants and the native country. Most immigrants of Turkish origin fail to fit in the German society because they rely so much on their religion. Some refuses to participate in sports lessons because of religious beliefs. To some extent, the Muslim faith blocks integration efforts (Modood 2012, p.96). The conservative Muslim religion has prevented most immigrants from becoming part of the German society. Given the cultural and religious beliefs of the Turkish immigrants, efforts to develop a multicultural society in Germany are not feasible. As a result, immigrants require working harder to integrate themselves in to mainstream society.
According to Angela Merkel, immigrants are welcome in Germany, but they must work hard to integrate themselves. Thilo Sarrazin, a senior central bank official indicated that no immigrant group, but Muslims is powerfully linked with allegations of crime and welfare state (Weber 2013, p.12). These utterances come following major terrorists attacks around the world that are perpetrated by people believed to be of Muslims religion. The fact the Turkish who are predominately Muslims do not want to create link with the mainstream society and the fact that they live in ghettos raises doubt on their activities and practices. Moreover, the number of Turkish immigrants in Germany is considerably increasingly making the mainstream society to feel threatened. When these facilitating aspects are present, multiculturalism is viewed as a low-risk alternative. In high-risk events such as terrorisms and threatening numbers of immigrants that appears to overpower the mainstream society, multiculturalism loses support (Weber 2013, p.12). Multiculturalism also loses support in situations where immigrants are considered illegal, performs potential illiberal practices and when immigrants are considered a burden to a nation's welfare. However, rebuffing foreigners through consideration of the highlight risk factors is in itself a high-risk move. This is because when immigrants are viewed as illiberal, illegal and burdensome to the society, multiculturalism is the best strategy to deal with these issues.
Muslim Population in Germany
On descriptive level, Germany is a polytechnic society categorized through cultural diversity that is mainly immigration-induced. The country constantly experiences numerous waves of foreign immigration. Initially foreigners from Mediterranean were recruited as guest workers (Gastarbeiter) for certain workplaces, mainly low-skilled jobs in the industrial sector. The intention was to execute a rotation model of temporary migration, with migrants working in Germany for one or two years then go back home. After the end of labor recruitment, foreign immigration went on at a reduced rate, and it comprised mainly family reunifications. Information from SOEP indicate that in 1990s, the number of refugees and asylum seekers rose reaching a peak in 1992 when all forms of immigration recorded more than 1.5 million immigrants in Germany. During the following years, more restrictions on ethnic Germans and asylum were made. Between 2008 and 2009, the country experienced negative net migration because of increased restrictions. The number of migration has changed given increasing numbers of migrants from Eastern European countries. A feature unique to Germany is the large-scale immigration of ethnic Germans whose migration was initially a privilege, but since 1990, their migration is cautiously screened.
German citizenship was extended to ethnic Germans upon arrival because of their comprehension of the German identity. Several aspects account for the proportion of foreigners in Germany augmenting from one percent in 1960 to nine percent of the total population in 2010. These immigration rates are among the highest in the world, return migration is well below the originally intended level. Children born in Germany, but from foreign parents have difficulties in naturalizing. Reduced naturalization created a statistically high number of foreigners. Today, almost twenty percent of the population holds a migration background made of those who moved to Germany after 1950′, those born in Germany as foreigners and those who have at least one parent who immigrated to the country after 1950 (Weber 2013, p.13). In the eastern part of Germany, the share of foreigners is much below 2.5% in most regions. The large majority of immigrants live in the urban areas of Western Germany.
By far, the largest group of immigrants in Germany is of Turkish origin and they form approximately 24% of foreign population (Taras 2012, p.165). Other significant origin regions include Poland, Italy and former Yugoslavia. The vast majority of foreign population comprises of former guest-workers, their families and descendants. The mean time of residence in Germany is almost twenty-five years. Notwithstanding their long stay in Germany, these immigrants still hold a reduced occupational status and lower educational background compared to native German population, but to a lesser degree in the second and third generation. An inconsistent number of those with a migration backdrop are unemployed and they depend on welfare benefits. Significant to the issue of multiculturalism is the reality that, given the increased share of Muslim immigrants, Islam has become a significant part of the novel cultural diversity in Germany.
Multiculturalism and Integration Policy in Germany
Findings indicated that there has by no means been an unequivocal multicultural agenda in Germany. Overall, immigration-related policy in Germany is contentious, challenged and thus highly fluid and subsequently it disregards easy categorization into neat typologies. This incoherency in multiculturalism in the course of the past decade may be linked partly to the complex balance of political power (Weber 2013, p.12). Lack of an extensive consensus regarding the best way to deal with immigration-induced diversity made it crucial to reach compromises in the course of the Grand coalition between 2005 and 2009, and to reluctantly agree to the "path dependence" following shifts of government between 2005 and 2009(Weber 2013, p.12). During this period, hardheaded policies became inexorable. Additionally the federal structure of the country that comprises states at sub-national level responsible for cultural and educational affairs blocked the embellishment of a detailed policy program.
Multiculturalism as a public policy holds two major dimensions: acknowledgement of cultural diversity and social equality for all minority members. Data from SOEP indicate that between 1990 and 2002, Germany moved away from an assimilationist idea. Immigrants' pupils are required to speak German at school. Affirmative action policies such as preferential hiring or quotas schemes do not form part of German integration policy. Nevertheless, projects to recruits young persons from immigrants' backdrop for public administration careers and efforts to promote the transferability of educational qualification obtained from abroad have been on the rise. In Germany, integration of immigrants is comprehended principally as structural integration while issues of religious and cultural diversity receive less attention. Yet notable shifts are obvious concerning the accommodation of religious disparities. The constant Islam conference serves as a foundation for facilitating integration of Muslim community into the German system of church-state links (Weber 2013, p.34). Islamic religious education in German schools has been introduced and in 2011, the first centre for Islamic theology began to train teachers for imam responsibilities and Islamic religious education.
On the contrary, in the recent years, a few states in Germany endorsed a legislation that prohibits Islamic headscarf for teachers. The overall perspective of recent multicultural policies depicts an indistinguishable image with no identifiable detailed multicultural policy (Oppen 2013, p.166). Policies at the core of the multicultural approach that recognizes and promotes immigrants in upholding and expressing their diverse practices and identities are not major component of German integration policy. The unfavorable side effects of Germany's integration policy which include unemployment, under-education and threats imposed to young men particularly Muslims may cultivate an environment of disrespect and distrust towards immigrants (Vertovec & Wessendorf 2010, p.33). The policy may also instigate negative description of integration as "prophylactic" procedure that functions to pre-empt problems and to protect the majority in the society from risks caused through immigration. The impression given by the Germany's integration policy suggests that immigrants themselves are responsible for successful integration notwithstanding the fact that integration is a two-way procedure that requires efforts from the immigrants to settle in their host nation and their acceptance by the majority populace
Backlash and Retreat on Multiculturalism: The Fear of Muslim Immigrants
A retreat from multiculturalism is among the symptoms of augmenting political confronts facing liberal immigrant societies in negotiating tension amid acknowledging cultural disparities, upholding social continuity and respecting personal rights. Between 1970s and 1990s, western nations augmented the accommodation and acknowledgement of diversity via recognition of the rights of the minority and a variety of multiculturalism strategies (Vertovec & Wessendorf 2010, p.35). Multiculturalism polices received endorsements at domestic level in certain states and global organizations. In mid-1990, nevertheless, criticism and withdrawal from multiculturalism and reclaiming of concepts of nation building, unitary citizenship, identity and common values surfaced. The withdrawal from multiculturalism is compelled through fear experienced by the majority group that putting up with diversity threatens people's life and culture. This fear emerged during the risk of populist and nativist right-wing political groups (Vertovec & Wessendorf 2010, p.34).The withdrawal also reflects credence that multiculturalism has fallen short to assist the minorities. However, the findings indicate that multiculturalism has fallen short in handling fundamental causes of political, social and economic exclusion. To some extent, multiculturalism causes social isolation because it fails to support social cohesion, civic integration, shared citizenship and common values.
From the findings, there are two categorical responses to the misgivings concerning multiculturalism. The categorical liberal-minded responsive is defensive. It compromises in effect of trying to reverse the political affluence of multiculturalism through prescribing more multiculturalism. In this regard, multiculturalism is a sound policy perspective that has been poorly managed, explained, understood and implemented in Germany because of their fear of Muslims (Vertovec & Wessendorf 2010, p.353). As a result, the solution to the damage and failure of multiculturalism calls for promotion in implementation and articulation. Multiculturalist perspective to integration seeks social cohesion through acknowledgement and accommodation of disparity is tolerant of illiberal evaluative approaches.
Multiculturalism is categorized as an acknowledgment of ethno cultural diversity that motivates citizens to appreciate and uphold customs panoply, music and other traditions that subsist in a multiethnic society. Aspects of multiculturalism are performed during festivals, taught in learning institutions, displayed in museums and media. However, multiculturalism pays no attention to political and economic inequality (Weber 2013, p.12). Political marginalization, poor language skills, poor education prospects and outcomes, unemployment and residential segregation are among problems linked to multiculturalism. These problems are evident in German society and they cannot be addressed through acknowledging cultural disparities (Winter 2010, p.167). The objective of supporting significant comprehension of cultural disparities, the goal of acknowledging authentic cultural activities that are distinctive to every cultural group is risky. This is because not all traditions that are practiced within a given group are worthy of acknowledgements or being lawfully tolerated. To prevent controversy the focus of multicultural acknowledgement should involve inoffensive cultural activities beneficial and enjoyable to the society. In Germany, multiculturalism is intended to inspire persons to share their traditions, but the postulation that every group hold different customs ignores cultural adaptation processes (Vertovec & Wessendorf 2010, p.33).This consequently reinforces stereotyping and prejudice and it polarizes ethnic links. Multiculturalism model reinforces cultural restrictions, inequalities within the minority citizens. In ascertaining which customs are genuine and their interpretations, most state consults conventional elites within a given group, a trend that ignores traditional activities. These flaws motivate the withdrawal from multiculturalism leading to citizenship models that promotes economic prospects, political participation and basic human rights.
The Fear of Muslims Immigrants and Civilization Clash
Multiculturalism has been linked to the problems facing the world in the 21st century. The research findings indicate that German religion which is predominately Christianity and its cultural identity is facing threats from the Turkish Islamic religion that is increasingly practiced in country (Taras 2012, p.164). The anti-immigrant drumbeat regarding the impending death of German and entire Europe's cultural and religious identity in the face of Islamic threat has been facilitated through media coverage that lumps diverse identity, social, demographic and social conflict issues together under religion umbrella (Koopmans 2007, p.65). For instance, rioting in French ghettos occupied by North African Arabs is depicted as Muslim as opposed to protests against hopelessness and poverty. Muslim boycotts in London challenging Danish cartoons that show Muhammad as a terrorist with a bomb in his turban and conflicts over hijab in Turkey, French, and Denmark are viewed as exclusively religious concerns as opposed to civil rights and freedom issues (Taras 2012, p.164).
Given that European Muslims are described in terms of faith, these issues and problems are incorrectly viewed as Muslim issues, when in fact, given their principal causes and temperament, they call for social policies or solutions and not religious solutions. A common charge both as pertains to Muslim-West links and the integration of Muslims in Europe is that Islam is incompatible with the actualities of western values and culture and modernity. Some from well-known academics, political commentators to anti-immigrant, politicians, and xenophobic European nationalist party leaders articulate the historical civilization clash (Winter 2010, p.166). The debate over Muslims and Islam in West has been shaped and extensively determined through secular-liberal principles of the European Enlightenment, which cannot put up with a non-western religion like Islam. According to Espostio & Kalin (2009, xxvi), secularization which is the only and normative emancipator power in the contemporary world marginalizes Muslims and Islam in a world of western modernity. With the privatization of religion under the secular blueprint of western modernity, there lack accommodation for Islam. Espostio & Kalin (2009,xxvi) argues that the present attitudes towards Muslims and Islam determine the restraints of multiculturalism in Europe and that comprehension of such occurrences as xenophobia, Islam phobia and discrimination against Muslim is linked in a crucial manner to the debate over multiculturalism and pluralism in the West.
The nexus of Muslim-West relations, multiculturalism and Islam phobia extends beyond the 9/11 terrorist attack in New York. Needless to say, the outlooks toward Muslim communities in Europe are a portion of intricate set of issues. There is no easy way to discuss multiculturalism, pluralism and the prospect of Western societies without highlighting the uncertain place of Muslims and Islam debate over civic integration and engagement (Winter 2010, p.166). Structural causes of discrimination influence the status of Muslims in Europe. Islamphobia overlaps with other types of discrimination like anti-immigration sentiments, denunciation of the cultural disparities validity and xenophobia. The ability of Muslims to integrate in the mainstream society has been made worse through international limitations, particularly the fight against Islamic terrorism, the crucial shifts with immigration law and strengthening of security legislation influenced by security and patriotism policies in European countries (Winter 2010, p.166). Terrorism has instigated discrimination towards ethnic and religious minority. If one factor of integration is a sense of psychological belonging, then policies that alienate and single out members of a society based on their religion and ethnicity do very little to support integration.
Multiculturalism and 21st Century Social and Economic Distress
Ethnic minority is not the main cause of multiculturalism failure, neither are they the cause of the problems such as security issues facing the modern world. In 2011, Anders Breivik murdered seventy seven persons and injuries hundred. The culprit said that his actions were driven by his hatred for multiculturalism. Muslims have long being linked to the security threats and crimes, but the concerns of the 21 century are caused through failure in economic and political leadership. It is wrong to involve practices of racial, ethnic or religious group in political and economic problem. If the world is ready to address the issues currently facing it, economic and political leaders should focus on addressing these issues through the right channels as opposed to assigning blame on others, in particular, the minority in the society (Karlsson 2008, p.3) . Diplomacy, cooperation, not exclusivity and exclusivity are the way to go to address the issues facing the society. Public intellectuals whose hard-line reviews of Islam itself conflate the Islamic religion with the practices of a small minority of Muslim terrorist and extremists, a trend that leads to Islamophobia that make the society to view Muslims immigrants as a threat to the society. To address the problem of integration and multiculturalism in Germany, the present multicultural policies, which do not promote equality and pluralism, should be reconstructed to include minority cultural values.
Multiculturalism has been viewed as a contributing factor to social and economic distress in the society (Oppen 2013, p.166). However, two key trends are determining the 21st century world. These trends include population changes where cultural diversity has instigated the birth of an increased number of children from ethnic minorities. Another factor that causes social and economic distress is the changing world economy and not multiculturalism. The reasons why muslins and other members of the society protest should not be viewed as security threat or as caused by their cultural and religious backgrounds, but instead should be viewed as a way of voicing out social and economic issues that affect people (Taras 2012, p.163). Blaming the minority for issues facing the world, a trend that jeopardizes multiculturalism, kills civilization. Roland Koch, Governor of Hesse received praise for his anti-immigrant comment directed principally at Turkish Muslim immigrants. Blaming immigrants for crimes in Germany, Roland asserted that there were scores of criminal younger foreigners in Germany. He also said that immigrants must comply with the Christian rules in Germany. These utterances kill civilization and leaves Muslims with no laws to prevent them from islamophobia (Modood 2012, p.94). Instead of focusing on the issues that the society is faced with, economic and social issues, leaders shift blame to the minority in the society. Such utterances do not support multiculturalism, but instead instigate failure of multiculturalism given that they block integration of the minority who are viewed as a threat to the society.
Conclusion
Mrs. Merkel confirmed that multiculturalism in Germany has failed. Her utterances came amid anti-immigration feeling in Germany. Senator Sarrazin on the other hand confirmed the lack of integration among Muslim immigrants in Germany (Taras 2012, p.163). Lack of integration in the mainstream culture among the Turkish immigrants was also confirmed in the research findings. This follows isolation of some immigrants because of their race, religious and cultural beliefs. Multiculturalism poses various challenges among them security threat and German identity. A considerable number of German, 1/3, fear that foreigners have taken over the leadership of their country, and thus German identity may be jeopardized (Taras 2012, p.163). The country is hesitant concerning immigration issue, particularly religious and ethnic diversity. In a different way, the country welcomes immigrants and invites them to introduce their own establishments. However, because of issues linked to immigrants such as security threats, Germany seems to have changed gears to board on integration policies and restrictive immigration guidelines, and placed increasing importance on native values, behaviors, norms and disciplining immigrants ( Modood 2012, p.95) . The country does not recognize the pressing issues that affect the marginalized in the country. When these groups of people attempt to fight for their basic human rights, they are considered a threat to the security and norms of the Germans (Taras 2012, p.163). On the contrary, Islamic world persons admire democracy, and western achievements and values. Germany and other Western nations hold reduced population and increasing numbers of the aging in the society (Karlsson 2008, p.3). As a result, the country must accept immigrants who offer labor prospects. In this view, cultural conflicts must be experienced given the increasing number of immigrants. Diplomats must acknowledge that religious beliefs, cultural heritage, ethnic traditions and language define human beings. By understanding the significance of these factors, they should not be used to create wars and confrontations.
The book "Germany Does Away with itself "; written by Thilo Sarrazin has instigated heated debates concerning the failure and success of multiculturalism in Germany (Tabemer 2012, p.90). Sarrazin argues that Muslim immigrants were unable or unwilling to integrate in the mainstream culture. The Muslims are blamed for the integration problems, and these problems are linked to genetic disposition. Sarrazin feels that the German society is becoming less intellectual given the increased fertility rate among academically inferior Muslim (Tabemer 2012, p.90).The book was used as a tool to recognize serious problems facing the society, and it demonstrated the multicultural reality in the country besides integration problems among immigrants. The German majority employs prejudice against immigrants, and they do not form a welcoming environment for immigrants to facilitate their integration.
The battle for cultural supremacy that requires immigrants to acquire basic cultural practices particularly language, traditions, customs and skills, besides the call to abandon traditions and customs that are considered incompatible with the modern Western culture kills multiculturalism and functions against the immigrants cultural beliefs (Harrington 2008, p.62) .The fatal killing by extremist, Anders Breivik, instigated by Anders hatred towards multiculturalism and Islam focused the attention of the world on how to address extremist politics and anti-immigrant sentiment. The allegation that multiculturalism undermines cultural values of the majority and social cohesion calls for key strategies to address the problems instigated by immigration and multiculturalism.
Before people begin to acknowledge and grieve over the failure if multiculturalism, it is important that they confirm whether or not multiculturalism has been implemented or not. Multiculturalism integrate cultural, political and social dimension (Statham & Koopmans 2005, p.89). Immigrant culturalism entails policies related to accessibility to economic and political prospects. For instance, enhanced access to citizenship, financing ethnic self-organization, political consultation and programs of affirmative action facilitates multiculturalism. Multiculturalism promotes equal human rights, and it is a human-rights-based movement constrained and inspired through human rights principles as well as liberal-democratic constitutionalism. However, multiculturalism does not support illiberal cultural practices among minority groups, but it requires historical subordinated and dominant groups to engage in novel practices and adopt new ideas and discourses aimed at transforming their identities.
Diplomats acknowledge that ethnic traditions, language, religious beliefs, cultural and language are what characterize human beings. While these factors are humanity trademark, they cause so many wars and challenges. Human beings live in a world where no one nation or a group of nations can hold complete control. For the sake of peace, diplomats should respect the differences of people. In light of these provisions, the concept of multiculturalism should remain a most important alternative in the democracies toolkit, and should be considered seriously by policy makers. However, there are major barriers to achieving a multicultural state, and not all efforts to adopt novel models of multiculturalism have started or thrived in attaining their anticipated benefits of promoting cultural diversity. Multiculturalism is amid at promoting integration of foreigners regardless of their origin, religion, ethnic and cultural backdrop. Unfortunately, multiculturalism is not a relevant option to certain group of immigrants, specifically Muslim groups following the 9/11 World Trade attack and other attacks perpetrated by people of Muslim origin across the world.
When immigrants are viewed as security risks, ethnic risks become securitized making relations amid states and minorities to be viewed as issues of state security and not normal negotiation and debate (Solcz 2012, p.3). Securitization of ethnic links reduces probability of multicultural citizenship. Muslims are singled out in matters relating to cultural authenticity and are not accorded basic rights for fear of local cruelty in an extensive democratic nation. Much of criticism against multiculturalism is compelled through anxieties regarding Muslims and their observed disinclination to assimilate into noninterventionist democratic customs (Solcz 2012, p.3). A backlash against multiculturalism in Germany entails the fact that the majority immigrants in the country are Muslims from Turkey compared to Canada where immigrants are from all nations in the world. As a result, the country is not genuinely multicultural, and this trend hinders immigrants' contribution to the welfare of the country because Muslims are considered to be intellectually inferior, and hence they experience reduced accessibility to labor market. As a result, multiculturalism in Germany is not sustainable enough to offer prospects for reciprocal participations. Civic integration programs may be a vital step in procedure of supporting multiculturalism. Many Germans prefer immigrants to adopt the German language and to conform to Germans' way of life with respect to the notion of a universal Leitkultur. On the other hand, it is unclear whether the majority in the society expects a complete assimilation to German norms or customs or only conformity to some fundamental rules and values. German has neither acknowledged cultural diversity nor try hard for multiculturalism, but it however promotes equal prospects and offer equal individual rights to immigrants. There lack signs that a course of action of specific group rights could gain extensive acceptance in the coming years. However, the devotion of the state to offer equal prospect for personal "freedom of self-determination" established in the Convention of Human rights could be sufficient to secure that each foreigner can decide to what degree he/she adopts cultural complements of the host nation and to what degree he/she uphold the origin culture
Numerous factors can impede or facilitate successful integration and execution of multiculturalism. Multiculturalism functions best when links between the minorities and state are viewed as a social policy concern as opposed to an issue of a nation's security (Habermas, 1994, p.109). When a state identifies immigrants as a threat to their security, multiculturalism support drops a trend that lowers discussions of multicultural claims. Multiculturalism support rests in the supposition that a shared devotion to human rights exists across religious and ethnic lines. When nations consider particular groups of people as unwilling or unable to regard human-rights customs with due respect, multicultural resources and rights cannot be accorded. Much of criticisms against multiculturalism are compelled through apprehensions regarding Muslims and their unwillingness to adopt liberal-democratic customs. Multiculturalism is also affected by border control concerns. When citizens feel that their borders are not secure, the concept of multiculturalism fails (Habermas, 1994, p.109). Border security is threatened when nations experience huge numbers of illegal or unexpected immigrants. Unlike in German, multiculturalism functions at it best when a nation experiences genuine multiculturalism. Immigrants must come from different origin nations and not one origin. When most immigrants come from one nation, like it is in German where most of its immigrants are Turks, polarized links with the native citizens is likely to be experienced. Multiculturalism also functions when immigrants economically contribute to the country's economic growth.
Recommendations
To achieve the widely shared objective of socio-cultural immigrants' integration, a certain extent of acculturation, at least linguistically, is viewed as vital, particularly where Muslim immigrants are involved. The challenge is to attain integration without compelling immigrants to shun their own culture. A less biased view is required especially on Muslims that acknowledge intercultural disparities and insinuations regarding Islam inferiority. However, a solution to values that endangers social cohesion may be attained via deliberation. A deliberative accommodation of cultural diversity calls for intercultural dialogue and equality of prospects. As a result, establishments such German Islam Conference are step in the correct direction. For several years, German politics has focused on enhancing equal access to the educational system and labor market for immigrants. According to Taras (2012, p.187), German has been more successful in these areas than Netherlands which is the multicultural pioneer. Addressing socio-economic detriments of immigrants is a more promising way to stimulate immigrant's socio-cultural integration compared to policies that center on cultural assimilation or accommodation and formal legal equality
Multiculturalism has run its course and should be replaced through a divergent policy blueprint for diversity management. A discourse that emphasizes social cohesion, civic integration, shared citizenship and common values should be implemented. A more inclusive national identity should be developed and will help in addressing discrimination and racism. A new perspective should also be generated that will try to overcome the restrains of misguided or naive multiculturalism while preventing the oppressive reclaiming of homogenizing nationalist principles.
Nations should inspire generations and people to live together as no man are an island. Countries should not view multiculturalism as antithetical to creating unity in diverse community, but instead should focus on bringing different cultures. The fact that Germany did not initially welcome immigrants, particularly Turks as prospective citizens, but viewed them as temporary labors, multiculturalism was not tried hence no failure.
In countries like, Canada that uphold strong multiculturalism policies, multiculturalism has driven the country to success because of citizenship integration. Canada legalizes diversity, offers a sense of addition through offering structures to assist newcomers in becoming full citizens. From this perspective, German should adopt Canadian multiculturalism policy.
It takes two to tangle, for multiculturalism to be achievable, immigrants should strive to form part of the establishment they live in, and non-immigrants must acknowledge them, work together, respect them and learn from them. Both immigrants and non-immigrants hold key roles in ensuring practical integration and multiculturalism. From a theoretical perspective, a degree of congruency between public opinion and public policy concerning multiculturalism should be expected. This is because a liberal democratic system policy should respond to shifts in policy and public debates.
The current use of multikulti or multicultural signals issues that Germany's multiculturalism is experiencing (Statham & Koopmans 2005, p.89). The key areas that need to be addressed to ensure feasible multiculturalism policies in Germany include immigration to Germany, the multicultural realism that assesses perceptions and evaluate positive and negative factors of ethnic diversity, and concepts on how to address multicultural reality. To address the multicultural reality, the country should adopt multiculturalism as a means of accommodating diversity. This is because cultural diversity will never end given the increasing aging population of native Germans and reduced birth rates among native Germans. German should appreciate cultural diversity, support actions that promotes equal rights for foreigners and create social contact with foreigners
References List
Koopmans, R 2007, Good intentions sometimes make bad policy: A comparison of Dutch and German integration policies, in migration, multiculturalism and civil society, Berlin: Friedrich Ebert Stiftung.
Statham, P., & Koopmans, R 2005, Contested citizenship: Immigration and cultural diversity in Europe, Minneapolis MN: University of Minnesota Press.
Paul, M 2009, Supporting diversity-Strengthening cohesion: Multiculturalism in Germany, Berlin: GRIN Verlag.
Klopp, B 2002, German multiculturalism: Immigrant integration and the transformation of citizenship, Berlin: Greenwood Publishing Group.
Solcz, R 2012, Canada multiculturalism as a solution for Germany's woes: False perceptions, Berlin: GRIN Verlag.
Ulrich, R 2003, the ethnic and demographic structure of foreigners and immigrants, New York: Palgrave Macmillan.
Harrington, S 2008, West meets East: Multicultural perspectives in two works of German youth literature, New York: ProQuest.
Taras, R 2012, Challenging multiculturalism: European models of diversity, Edinburgh: Edinburgh University Press.
Triadafilopoulos, T 2012, Becoming multicultural: Immigration and the politics of membership in Canada and Germany, Canada: UBC Press.
Vertovec, S., & Wessendorf, S 2010, the multiculturalism backlash: European Discourses, policies and practices, Berlin: Routledge.
Gibney, M 2005, Immigration and asylum: From 1990 to the present, Entries a to I, Vol.1. New York: ABC-CLIO.
Weigel, C 2012, Multiculturalism-is there a crisis, New York: GRIN Verlag.
Joppke, C 1999, Immigration and the nation-state: The United States, Germany and Great Britain, Oxford: Oxford University Press.
Karlsson, E 2008, Toward a multiculturalism for the 21st century: German and Scandinavian literary perspectives, 1995-2005, Berlin: ProQuest.
Modood, T 2012, Multiculturalism, Muslims and citizen: A European Approach, Michigan: Routledge.
Eckdart, F 2007, 'Multiculturalism in Germany: From ideology to pragmatism', National Identities, vol.9, No.3, pp.235-245.
Winter, E 2010, 'Trajectories of multiculturalism in Germany, the Netherlands and Canada: In search of patterns', Government & Oppositionl.45, No.2, pp. 166-186
Esposito, L., & Kalin, I 2011, Islamophobia: The Challenge of Pluralism in the 21st century, Oxford: Oxford University Press.
Pirro, R. 2008, 'Tragedy, surrogation and the significance of African-American culture in postunification Germany. An Interpretation of Schultze gets the blues', German Politics & Society, vol.26, No. 3, pp. 69-92
Habermas, J. (1994), Citizenship and national identity, in B. van Steenbergen (Ed.), the condition of citizenship. London: Sage.
Oppen, K 2013, 'Killing off multiculturalism: German news reporting from Bosnia 1991-1995', German Life & Letter, vol.66, No.2, pp.199-212.
Stehle, M., & Weber, M 2013, 'German soccer, the 2010 world cup, and multicultural belonging', German Studies Review, vol.36, No.1, pp. 103-124.
Albrecht, M 2012, 'Postcolonialism and migration into Germany's colonial past', German Life & Letters, vol.65, No.3, pp. 363-377.
Entzinger, H 2006, Changing the rules while the game is on: From multiculturalism to assimilation in the Netherlands, in M.Y. Bodemann and G. Yurdakul (eds), migration, citizenship, ethnos, New York, Palgrave.
Vink, M 2007, 'Dutch "Multiculturalism" beyond the pillarization myth', Political
Studies Review, vol.5, pp. 337 — 50.
Vasta, E 2007, 'From ethnic minorities to ethnic majority policy: Multiculturalism and the shift to assimilations in the Netherlands', Ethnic and Racial Studies, vol. 30, no. 5, pp. 713 — 40.
Tabemer, S 2012, the novel in German since 1990, Cambridge: Cambridge University Press.
Weber, B 2013, Violence and gender in the New Europe: Islam in German culture, Berlin: Palgrave Macmillan.
Conradt, P 2013, the German Polity, Berlin: Rowman & Littlefield.
Messer, M 2012, Migrations: Interdisciplinary perspectives, New York: Springer
---
Are you busy and do not have time to handle your assignment? Are you scared that your paper will not make the grade? Do you have responsibilities that may hinder you from turning in your assignment on time? Are you tired and can barely handle your assignment? Are your grades inconsistent?
Whichever your reason is, it is valid! You can get professional academic help from our service at affordable rates. We have a team of professional academic writers who can handle all your assignments.
Plagiarism free papers
Timely delivery
Any deadline
Skilled, Experienced Native English Writers
Subject-relevant academic writer
Adherence to paper instructions
Ability to tackle bulk assignments
Reasonable prices
24/7 Customer Support
Get superb grades consistently
Online Academic Help With Different Subjects
Literature
Students barely have time to read. We got you! Have your literature essay or book review written without having the hassle of reading the book. You can get your literature paper custom-written for you by our literature specialists.
Finance
Do you struggle with finance? No need to torture yourself if finance is not your cup of tea. You can order your finance paper from our academic writing service and get 100% original work from competent finance experts.
Computer science
Computer science is a tough subject. Fortunately, our computer science experts are up to the match. No need to stress and have sleepless nights. Our academic writers will tackle all your computer science assignments and deliver them on time. Let us handle all your python, java, ruby, JavaScript, php , C+ assignments!
Psychology
While psychology may be an interesting subject, you may lack sufficient time to handle your assignments. Don't despair; by using our academic writing service, you can be assured of perfect grades. Moreover, your grades will be consistent.
Engineering
Engineering is quite a demanding subject. Students face a lot of pressure and barely have enough time to do what they love to do. Our academic writing service got you covered! Our engineering specialists follow the paper instructions and ensure timely delivery of the paper.
Nursing
In the nursing course, you may have difficulties with literature reviews, annotated bibliographies, critical essays, and other assignments. Our nursing assignment writers will offer you professional nursing paper help at low prices.
Sociology
Truth be told, sociology papers can be quite exhausting. Our academic writing service relieves you of fatigue, pressure, and stress. You can relax and have peace of mind as our academic writers handle your sociology assignment.
Business
We take pride in having some of the best business writers in the industry. Our business writers have a lot of experience in the field. They are reliable, and you can be assured of a high-grade paper. They are able to handle business papers of any subject, length, deadline, and difficulty!
Statistics
We boast of having some of the most experienced statistics experts in the industry. Our statistics experts have diverse skills, expertise, and knowledge to handle any kind of assignment. They have access to all kinds of software to get your assignment done.
Law
Writing a law essay may prove to be an insurmountable obstacle, especially when you need to know the peculiarities of the legislative framework. Take advantage of our top-notch law specialists and get superb grades and 100% satisfaction.
What discipline/subjects do you deal in?
We have highlighted some of the most popular subjects we handle above. Those are just a tip of the iceberg. We deal in all academic disciplines since our writers are as diverse. They have been drawn from across all disciplines, and orders are assigned to those writers believed to be the best in the field. In a nutshell, there is no task we cannot handle; all you need to do is place your order with us. As long as your instructions are clear, just trust we shall deliver irrespective of the discipline.
Are your writers competent enough to handle my paper?
Our essay writers are graduates with bachelor's, masters, Ph.D., and doctorate degrees in various subjects. The minimum requirement to be an essay writer with our essay writing service is to have a college degree. All our academic writers have a minimum of two years of academic writing. We have a stringent recruitment process to ensure that we get only the most competent essay writers in the industry. We also ensure that the writers are handsomely compensated for their value. The majority of our writers are native English speakers. As such, the fluency of language and grammar is impeccable.
What if I don't like the paper?
There is a very low likelihood that you won't like the paper.
Reasons being:
When assigning your order, we match the paper's discipline with the writer's field/specialization. Since all our writers are graduates, we match the paper's subject with the field the writer studied. For instance, if it's a nursing paper, only a nursing graduate and writer will handle it. Furthermore, all our writers have academic writing experience and top-notch research skills.
We have a quality assurance that reviews the paper before it gets to you. As such, we ensure that you get a paper that meets the required standard and will most definitely make the grade.
In the event that you don't like your paper:
The writer will revise the paper up to your pleasing. You have unlimited revisions. You simply need to highlight what specifically you don't like about the paper, and the writer will make the amendments. The paper will be revised until you are satisfied. Revisions are free of charge
We will have a different writer write the paper from scratch.
Last resort, if the above does not work, we will refund your money.
Will the professor find out I didn't write the paper myself?
Not at all. All papers are written from scratch. There is no way your tutor or instructor will realize that you did not write the paper yourself. In fact, we recommend using our assignment help services for consistent results.
What if the paper is plagiarized?
We check all papers for plagiarism before we submit them. We use powerful plagiarism checking software such as SafeAssign, LopesWrite, and Turnitin. We also upload the plagiarism report so that you can review it. We understand that plagiarism is academic suicide. We would not take the risk of submitting plagiarized work and jeopardize your academic journey. Furthermore, we do not sell or use prewritten papers, and each paper is written from scratch.
When will I get my paper?
You determine when you get the paper by setting the deadline when placing the order. All papers are delivered within the deadline. We are well aware that we operate in a time-sensitive industry. As such, we have laid out strategies to ensure that the client receives the paper on time and they never miss the deadline. We understand that papers that are submitted late have some points deducted. We do not want you to miss any points due to late submission. We work on beating deadlines by huge margins in order to ensure that you have ample time to review the paper before you submit it.
Will anyone find out that I used your services?
We have a privacy and confidentiality policy that guides our work. We NEVER share any customer information with third parties. Noone will ever know that you used our assignment help services. It's only between you and us. We are bound by our policies to protect the customer's identity and information. All your information, such as your names, phone number, email, order information, and so on, are protected. We have robust security systems that ensure that your data is protected. Hacking our systems is close to impossible, and it has never happened.
How our Assignment  Help Service Works
You fill all the paper instructions in the order form. Make sure you include all the helpful materials so that our academic writers can deliver the perfect paper. It will also help to eliminate unnecessary revisions.
2.      Pay for the order
Proceed to pay for the paper so that it can be assigned to one of our expert academic writers. The paper subject is matched with the writer's area of specialization.
3.      Track the progress
You communicate with the writer and know about the progress of the paper. The client can ask the writer for drafts of the paper. The client can upload extra material and include additional instructions from the lecturer. Receive a paper.
4.      Download the paper
The paper is sent to your email and uploaded to your personal account. You also get a plagiarism report attached to your paper.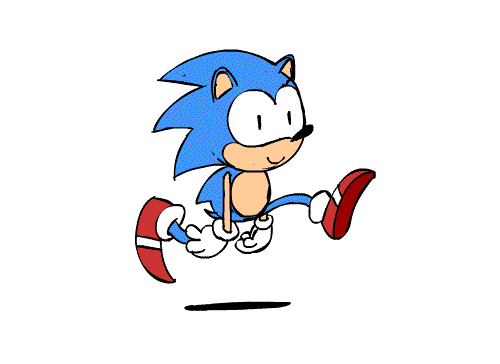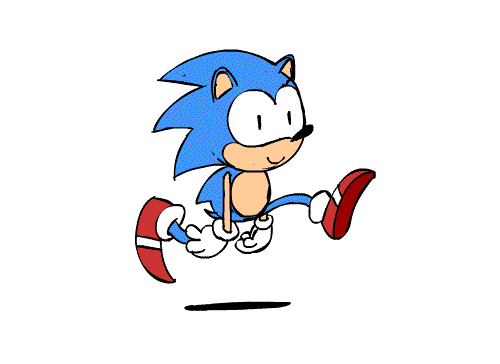 PLACE THIS ORDER OR A SIMILAR ORDER WITH US TODAY AND GET A PERFECT SCORE!!!
---