Aids In Sub-Saharan Africa
    Introduction
As recently as 1990, there were some regions of the world that had remained relatively unscathed by AIDS. Today, however, there is not a single country around the world which has wholly escaped the AIDS epidemic. As the epidemic has matured, some of the developed nations which were hard hit by the epidemic in the 1980s such as the United States have reported a slowing in the rate of new infections and a stabilization among existing cases with lower mortality rates and an extension of post-diagnosis lifespan.
However, despite the changing face of the global AIDS pandemic, one factor remains unchanged: no region of the world bears a higher AIDS-related burden than sub-Saharan Africa. This paper examines the demographic effects of AIDS in Africa, focusing on the hardest-hit countries of sub-Saharan Africa and considers the present and future impact of the AIDS epidemic on major demographic measures such as fertility, mortality, life expectancy, gender, age, and family structure.
Discussion
Although the sub-Saharan region accounts for just 10% of the world's population, 67% (22.5 million) of the 33.4 million people living with HIV/AIDS in 1998 were residents of one of the 34 countries of sub-Saharan Africa, and of all AIDS deaths since the epidemic started, 83% have occurred in sub-Saharan Africa (Gilks, 1999, p. 180). Among children under age 15 living with HIV/AIDS, 90% live in sub-Saharan Africa as do 95% of all AIDS orphans. In several of the 34 sub-Saharan nations, 1 out of every 4 adults is HIV-positive (UNAIDS, 1998, p. 1). Taxing low-income countries with health care systems inadequate to handle the burden of non-AIDS related illnesses, AIDS has devastated many of the sub-Saharan African economies.
The impact of AIDS on the region is such that it is now affecting demographics – changing mortality and fertility rates, reducing lifespan, and ultimately affecting population growth. Although Africa is the region of the world hardest hit by AIDS, and although no country has entirely escaped the virus, prevalence rates vary dramatically between regions, countries, and even within countries. In general, the southern region is the most affected, with Botswana, Namibia, Swaziland, and Zimbabwe showing the highest rates, while West Africa has been less affected. In almost all countries, the HIV/AIDS prevalence rate is significantly higher in urban areas than in rural areas. Within the general population, the highest prevalence rates are found among the sexually active adult (15 to 49 years old) population.
Women tend to get infected at earlier ages than males for a variety of biological and sociocultural reasons. In recent years an intensive government-sponsored HIV prevention campaign focusing on the use of condoms and changes in sexual behavior has produced impressive results. Researchers, however, have yet to satisfactorily explain the broad variation in HIV seroprevalence between Western and Eastern sub-Saharan Africa. As Gilks (1999) observes, "in some of the countries of Western Africa such as Senegal, low levels of HIV prevalence in adults have been maintained for about a decade, despite many circumstances highly conducive to appreciable and sustained transmission" (p. 181).
In some Western African nations, early and sustained prevention programs may be responsible for the differences, although other reports indicate that comparatively, low transmission rates prevail in most of the Western countries regardless of programs designed to encourage safer sex (UNAIDS, 1998, p. 2). Reports also show that differences in the rate of HIV spread between East and West Africa cannot be explained by differences in sexual behavior alone. AIDS researchers typically make a distinction between concentrated and generalized transmission patterns of the virus. In a concentrated transmission pattern, infection tends to be concentrated within "vulnerable groups" such as homosexual men, prostitutes, and IV drug users.
In the generalized pattern, infection is diffused broadly through the population, typically by means of heterosexual transmission. In sub-Saharan Africa, where heterosexual transmission predominates, the pattern is that of generalized transmission. Compared to the U.S. little HIV transmission in Africa is related to IV drug use or unprotected homosexual sex. In addition to heterosexual transmission, transmission via transfusion and through contaminated medical equipment is not uncommon in sub-Saharan Africa.
Africans infected with HIV die much sooner after diagnosis than HIV-infected persons in other parts of the world. Studies in industrialized countries that were conducted prior to the introduction of treatment with multiple antiretroviral drugs, found that the survival time following the diagnosis of AIDS ranged from 9 to 26 months. However, in Africa, the survival time of patients with AIDS ranged from 5 to 9 months (Unaids, 1998, p.2). A number of factors have been cited to explain the shorter survival times in African which include lower access to health care, poorer quality of health care services, poorer levels of baseline health and nutrition, and greater exposure to pathogens likely to result in opportunistic infection and early death (UNAIDS, 1998; UNAIDS, 1999; Gilks, 1999). Mortality & Life Expectancy.
There is now compelling evidence drawn from two decades of AIDS epidemic data in central and east Africa that the AIDS epidemic has had a dramatic and negative impact upon mortality rates and life expectancy in this region. The most substantial increases in the mortality rate have occurred among adults aged 20 to 40 in the southern and eastern regions of sub-Saharan Africa, with more modest mortality rate increases shown for children within this region. The probability that a male adult in Zimbabwe would die between the ages of 15 and 60 jumped from 0.181 in 1979 to 0.325 in 1992, while the probability that a female adult would die between these ages during this time period jumped from 0.248 to 0.419 (Timaeus, 1998, p. S21). The increased mortality rates have had a substantial impact on life expectancies in the affected regions.
A study in rural Uganda found that life expectancy dropped from just under 60 years to 42.5 years during the past two decades (Boerma, Nunn & Whitworth, 1998). In late 1998, the UN Population Division released figures suggesting that AIDS has taken an average of seven years off the average life expectancy at birth of a baby born in any of the 29 most affected African countries. On average, in the absence of AIDS, life expectancy for these 29 countries would have averaged 54 years; now, however, the average has dropped to 47 years. Fertility.
A number of studies have now documented that HIV infection significantly reduces the fertility levels of HIV+ women in sub-Saharan African countries. Studies on fertility changes in 20 sub-Saharan African countries found a 25% to 40% decline in fertility among HIV+ women versus their HIV-negative counterparts in the same country. Researchers note that HIV decreases fertility among HIV+ women as a consequence of both biological (impact on fecundity) and behavioral factors. On the biological level, there is an increase (among HIV+ women) in menstrual disorders, miscarriages, other STDs, and partner mortality – all of which negatively impact fertility.
On the behavioral level, HIV+ status may prompt increased divorce and separation, increased use of condoms and/or other barrier contraceptives, and reduced sexual frequency (Zaba & Gregson, 1998; Gregson, et al., 1999). Biological and behavioral factors among HIV+ men may also impact fertility rates. In general, researchers have noted that biological factors, including reduced sperm count and reduced frequency of sexual activity related to physical illness, have been more important than behavioral factors (condom use, etc.) when examining males' contributions to the declining fertility rates (Zaba & Gregson, 1998). Orphanhood & Early Childhood Mortality. The data on child mortality and AIDS are more confusing.
There is no doubt that AIDS has had a devastating impact on children in Africa. The majority of the world's estimated 1.1 million HIV+ children live in the hard-hit sub-Saharan African nations (Boyle, 1998, p. 1). Most children become infected in utero through maternal-to-fetus transmission or soon after birth through breastfeeding. The risk of breastfeeding-related HIV transmission is very high – estimated at 29% to 34% if primary HIV infection of the mother occurs during lactation (Boyle, 1998, p. 1). By the end of the year 2000, some 13 million children will have been orphaned by AIDS; 95% of these orphans live in sub-Saharan countries (Altman, 1999b, p. 1).
As of 1997 11% of all children in Uganda, 9% of children in Zambia and 7% of children in Zimbabwe were AIDS-related orphans, having lost both parents to AIDS (Altman, 1999b, p. 2). At this point, most analysts view orphanhood as a more serious problem in sub-Saharan Africa than increases in child mortality. Children who are the victims of double orphanhood often place an impossible financial and social burden on elderly grandparents and are at high risk for labor exploitation and/or recruitment into gangs and militias. Gender Effects: The Case of Women. In the developed nations of the world, women constitute about 20% of all HIV-positive adults (Altman, 1999a, p. 4).
This gender imbalance is primarily related to the concentrated pattern of transmission where the greatest number of cases are among male homosexuals and IV drug users. However, in sub-Saharan Africa, the gender pattern is much different. Researchers have long observed a fairly even gender distribution among African AIDS cases which is attributed to the generalized pattern of heterosexual transmission. Recently released official data has revealed that 12.2 million or 55% of the 22.3 million HIV+ adults in sub-Saharan Africa are female (Altman, 1999a, p. 1). The African HIV gender disparity is particularly dramatic at the younger ages. In many sub-Saharan African countries, the incidence of HIV infection among girls between the ages of 15 and 19 years old is six to eight times that of their male counterparts (Reuters Health, 1999a, p. 1).
A number of social and cultural factors are responsible for this discrepancy, including the high rates of rape in many African countries, the low age of sexual initiation among females, and the age disparity between young women and their first male sexual partners who a lot of times are middle-aged men seeking virgins as sexual partners to ward off AIDS. Population-Wide Effects. Over time, higher-than-expected mortality rates and lower-than-expected fertility rates will have an impact on population growth.
To date, hard data on the population-wide impact of AIDS have been limited. Preliminary data from some of the hardest-hit countries suggest that AIDS has already begun to affect population growth rates. A 1998 UN report found that the high AIDS-related mortality rate in Zimbabwe had depressed population growth during the late 1980s and early 1990s. Between 1980 and 1985, Zimbabwe's population grew at 3.3% per year. By 1998, the annual growth rate had dropped to 1.4% and was projected to fall to less than 1% beginning in 2000 (Ibrahim, 1998, p. 1).
Conclusion
In conclusion, the AIDS epidemic is devastating African society. Historically, few epidemics have resulted in such widespread, devastating demographic effects. Thus far, the AIDS epidemic in sub-Saharan Africa has decreased fertility rates, increased mortality rates, shortened average life expectancy, increased the rate of orphanhood, and disrupted the family structure. It is now poised to decimate population growth rates and alter the gender ratio. The epidemic may well change the social and economic fabric of sub-Saharan Africa in ways that are not yet understood or anticipated.
An International Labor Office report released in October of 1999 warned that "HIV/AIDS has now become the single most important obstacle to social and economic progress in many countries in Africa" and noted that the epidemic in the region has shifted from being primarily a health problem to being "a development problem with potentially ominous consequences" (Reuters Health, 1999b, p. 1). Preliminary studies suggest that the economic consequences of the AIDS epidemic will be no less devastating than the demographic consequences. Direct economic consequences include the costs of medical care and social programs related to the epidemic while indirect consequences include factors such as dwindling labor productivity as the young, economically productive population takes ill and/or dies.
Solving the development problem of the AIDS epidemic in sub-Saharan Africa will require not only massive amounts of foreign aid and expertise but also a massive social transformation. Through AIDS-prevention programs aimed at increasing condom use, reducing high-risk sexual behaviors, improving HIV screening, promoting alternatives to breastfeeding, and reducing social stigma associated with AIDS there can be a positive and measurable impact on HIV prevalence or else the Aids Epidemic will continue to claim the lives of millions and millions of Africans.
Bibliography:
Altman, L.K. (1999a). More African women have AIDS than men. New York Times, 24
November 1999 Altman, L.K. (1999b).
U.N. issues a grim report on the 11 million children orphaned by AIDS. New York Times,
2 December 1999 Boerma, J.T.; Nunn, A.J.; & Whitworth, J.A.G. (1998).
Mortality impact of the AIDS epidemic: evidence from community studies in less developed countries. AIDS, 12 (Suppl. 1), S1-S14. Boyle, B. (1998).
The global impact of HIV – Bridging the ever-widening gap. Coverage from the 12th World AIDS Conference, June 29 – July 2, 1998. Gilks, C.F. (1999). The challenge of HIV/AIDS in Sub-Saharan Africa. Journal of the Royal College of Physicians of London, 33 (2), 180-185. Gregson, S.; Zaba, B.; & Garnett, G.P. (1999). Low fertility in women with HIV and the impact of the epidemic on orphanhood and early childhood mortality in sub-Saharan Africa. AIDS, 13 (Suppl. A), S249-S257. Ibrahim, Y.M. (1998). AIDS is slashing Africa's population, U.N. survey finds. New York Times, 28 October 1998 Reuters Health (1999a).
Economic empowerment of women key to halting the AIDS epidemic in Africa. Reuters Medical News, 14 October 1999 Reuters Health (1999b). HIV/AIDS devastating economies in Sub-Saharan Africa. Reuters Medical News, 13 October 1999 Timaeus, I.M. (1998). Impact of the HIV epidemic on mortality in sub-Saharan Africa: evidence from national surveys and consensus. AIDS, 12 (Suppl. D), S15-S27. UNAIDS (1998). AIDS in Africa. UNAIDS Fact Sheet (30 November 1998) UNAIDS (1999). Differences in HIV spread in four sub-Saharan African cities. UNAIDS Fact Sheet (14 September 1
---
Are you busy and do not have time to handle your assignment? Are you scared that your paper will not make the grade? Do you have responsibilities that may hinder you from turning in your assignment on time? Are you tired and can barely handle your assignment? Are your grades inconsistent?
Whichever your reason is, it is valid! You can get professional academic help from our service at affordable rates. We have a team of professional academic writers who can handle all your assignments.
Plagiarism free papers
Timely delivery
Any deadline
Skilled, Experienced Native English Writers
Subject-relevant academic writer
Adherence to paper instructions
Ability to tackle bulk assignments
Reasonable prices
24/7 Customer Support
Get superb grades consistently
Online Academic Help With Different Subjects
Literature
Students barely have time to read. We got you! Have your literature essay or book review written without having the hassle of reading the book. You can get your literature paper custom-written for you by our literature specialists.
Finance
Do you struggle with finance? No need to torture yourself if finance is not your cup of tea. You can order your finance paper from our academic writing service and get 100% original work from competent finance experts.
Computer science
Computer science is a tough subject. Fortunately, our computer science experts are up to the match. No need to stress and have sleepless nights. Our academic writers will tackle all your computer science assignments and deliver them on time. Let us handle all your python, java, ruby, JavaScript, php , C+ assignments!
Psychology
While psychology may be an interesting subject, you may lack sufficient time to handle your assignments. Don't despair; by using our academic writing service, you can be assured of perfect grades. Moreover, your grades will be consistent.
Engineering
Engineering is quite a demanding subject. Students face a lot of pressure and barely have enough time to do what they love to do. Our academic writing service got you covered! Our engineering specialists follow the paper instructions and ensure timely delivery of the paper.
Nursing
In the nursing course, you may have difficulties with literature reviews, annotated bibliographies, critical essays, and other assignments. Our nursing assignment writers will offer you professional nursing paper help at low prices.
Sociology
Truth be told, sociology papers can be quite exhausting. Our academic writing service relieves you of fatigue, pressure, and stress. You can relax and have peace of mind as our academic writers handle your sociology assignment.
Business
We take pride in having some of the best business writers in the industry. Our business writers have a lot of experience in the field. They are reliable, and you can be assured of a high-grade paper. They are able to handle business papers of any subject, length, deadline, and difficulty!
Statistics
We boast of having some of the most experienced statistics experts in the industry. Our statistics experts have diverse skills, expertise, and knowledge to handle any kind of assignment. They have access to all kinds of software to get your assignment done.
Law
Writing a law essay may prove to be an insurmountable obstacle, especially when you need to know the peculiarities of the legislative framework. Take advantage of our top-notch law specialists and get superb grades and 100% satisfaction.
What discipline/subjects do you deal in?
We have highlighted some of the most popular subjects we handle above. Those are just a tip of the iceberg. We deal in all academic disciplines since our writers are as diverse. They have been drawn from across all disciplines, and orders are assigned to those writers believed to be the best in the field. In a nutshell, there is no task we cannot handle; all you need to do is place your order with us. As long as your instructions are clear, just trust we shall deliver irrespective of the discipline.
Are your writers competent enough to handle my paper?
Our essay writers are graduates with bachelor's, masters, Ph.D., and doctorate degrees in various subjects. The minimum requirement to be an essay writer with our essay writing service is to have a college degree. All our academic writers have a minimum of two years of academic writing. We have a stringent recruitment process to ensure that we get only the most competent essay writers in the industry. We also ensure that the writers are handsomely compensated for their value. The majority of our writers are native English speakers. As such, the fluency of language and grammar is impeccable.
What if I don't like the paper?
There is a very low likelihood that you won't like the paper.
Reasons being:
When assigning your order, we match the paper's discipline with the writer's field/specialization. Since all our writers are graduates, we match the paper's subject with the field the writer studied. For instance, if it's a nursing paper, only a nursing graduate and writer will handle it. Furthermore, all our writers have academic writing experience and top-notch research skills.
We have a quality assurance that reviews the paper before it gets to you. As such, we ensure that you get a paper that meets the required standard and will most definitely make the grade.
In the event that you don't like your paper:
The writer will revise the paper up to your pleasing. You have unlimited revisions. You simply need to highlight what specifically you don't like about the paper, and the writer will make the amendments. The paper will be revised until you are satisfied. Revisions are free of charge
We will have a different writer write the paper from scratch.
Last resort, if the above does not work, we will refund your money.
Will the professor find out I didn't write the paper myself?
Not at all. All papers are written from scratch. There is no way your tutor or instructor will realize that you did not write the paper yourself. In fact, we recommend using our assignment help services for consistent results.
What if the paper is plagiarized?
We check all papers for plagiarism before we submit them. We use powerful plagiarism checking software such as SafeAssign, LopesWrite, and Turnitin. We also upload the plagiarism report so that you can review it. We understand that plagiarism is academic suicide. We would not take the risk of submitting plagiarized work and jeopardize your academic journey. Furthermore, we do not sell or use prewritten papers, and each paper is written from scratch.
When will I get my paper?
You determine when you get the paper by setting the deadline when placing the order. All papers are delivered within the deadline. We are well aware that we operate in a time-sensitive industry. As such, we have laid out strategies to ensure that the client receives the paper on time and they never miss the deadline. We understand that papers that are submitted late have some points deducted. We do not want you to miss any points due to late submission. We work on beating deadlines by huge margins in order to ensure that you have ample time to review the paper before you submit it.
Will anyone find out that I used your services?
We have a privacy and confidentiality policy that guides our work. We NEVER share any customer information with third parties. Noone will ever know that you used our assignment help services. It's only between you and us. We are bound by our policies to protect the customer's identity and information. All your information, such as your names, phone number, email, order information, and so on, are protected. We have robust security systems that ensure that your data is protected. Hacking our systems is close to impossible, and it has never happened.
How our Assignment  Help Service Works
You fill all the paper instructions in the order form. Make sure you include all the helpful materials so that our academic writers can deliver the perfect paper. It will also help to eliminate unnecessary revisions.
2.      Pay for the order
Proceed to pay for the paper so that it can be assigned to one of our expert academic writers. The paper subject is matched with the writer's area of specialization.
3.      Track the progress
You communicate with the writer and know about the progress of the paper. The client can ask the writer for drafts of the paper. The client can upload extra material and include additional instructions from the lecturer. Receive a paper.
4.      Download the paper
The paper is sent to your email and uploaded to your personal account. You also get a plagiarism report attached to your paper.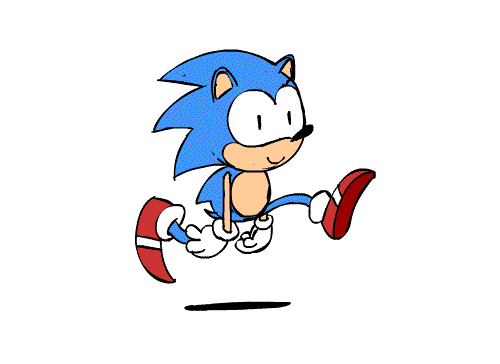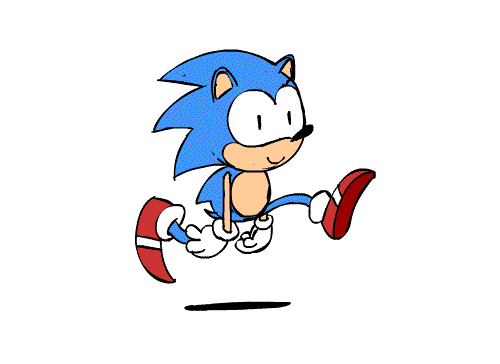 PLACE THIS ORDER OR A SIMILAR ORDER WITH US TODAY AND GET A PERFECT SCORE!!!
---