Introduction
Airplanes: How Man Conquered Flight
Airplanes, engine-driven vehicles that fly through the air, have evolved in less than a century into one of the most important inventions in history. Every day, airplanes commute to people and goods great distances. Over the last 100 years, they have been developed and perfected from simple gliders to seaplanes, commercial planes, space shuttles, and military aircraft, which have helped America win wars. But how did these aircraft come to be, and how have they helped America become what it is today?
Discussion
It all started before the end of the 18th century. Few people had applied themselves to the study of flight. One was Leonardo da Vinci, during the 15th century. Leonardo was preoccupied chiefly with bird flight and with flapping-wing machines, called ornithopters. His aeronautical work lay unknown until late in the 19th century when it became a source of inspiration to engineers. Apart from Leonardo's efforts, three devices important to aviation had been invented in Europe in the Middle Ages and had reached a high stage of development by Leonardo's time: the windmill, an early propeller, the kite, an early airplane wing, and the model helicopter.
Between 1799 and 1809 English baronet Sir George Cayley created the concept of the modern airplane. Cayley abandoned the ornithopter tradition, in which both lift and thrust are provided by the wings, and designed airplanes with rigid wings to provide lift, and with separate propelling devices to provide thrust. Cayley laid the foundations of aerodynamics. He demonstrated, both with models and with full-sized gliders, the use of the inclined plane to provide lift, pitch, and roll stability. In 1853, in his third full-sized machine, Cayley sent his coachman on the first gliding flight in history.
In 1890 French engineer Clement Ader built a steam-powered airplane and made the first actual flight of a piloted, heavier-than-air craft. However, the flight was not sustained, and the airplane brushed the ground over a distance of 160 ft. Inventors continued to pursue the dream of sustained flight. Between 1891 and 1896 German aeronautical engineer Otto Lilienthal made thousands of successful flights in hang gliders of his own American aviators Orville Wright and Wilbur Wright of Dayton, Ohio, are considered the fathers of the first successful piloted heavier-than-air flying machine. Through their scientific research and engineering, the Wright brothers put together the combination of critical characteristics that other designs of the day lacked — a relatively lightweight powerful engine; a reliable transmission and efficient propellers; an effective system for controlling the aircraft; and a wing structure that was both strong and
            At Kitty Hawk, North Carolina, on December 17, 1903, Orville
Wright made the first successful flight of a piloted, heavier-than-air, self-propelled craft, called the Flyer. That first flight traveled a distance of about 120 ft. The distance was less than the wingspan of many modern airliners, but it represented the beginning of a new age in technology and human achievement. Their fourth and final flight of the day lasted 59 seconds and covered only 852 ft. The third Flyer, which the Wrights constructed in 1905, was the world's first fully practical airplane. It could bank, turn, circle, make figure eights, and remain in the air for as long as the fuel lasted, up to half an hour on occasion.
The airplane, like many other milestone inventions throughout history, was not immediately recognized for its potential. During the 1900s, prior to World
War I (1914-1918), the airplane was relegated mostly to the county-fair circuit, where daredevil pilots drew large crowds but few investors. One exception was the United States War Department, which had long been using balloons to observe the battlefield and expressed an interest in heavier-than-air craft as early as 1898. In 1908 the Wrights demonstrated their airplane to the U.S. Army's Signal Corps at Fort Myer, Virginia. In September of that year, while circling the field at Fort Myer, Orville crashed while carrying an army observer, who died from his injuries and became the first fatality from the crash of a powered airplane.
On July 25, 1909, French engineer Louis Bleriot crossed the English channel in a Bleriot XI, a monoplane of his own design. Bleriot's channel crossing made clear to the world the airplane's wartime potential, and this potential was further demonstrated in 1910 and 1911 when American pilot Eugene Ely took off from and landed on warships. In 1911 the U.S. Army used a Wright brothers' biplane to make the first live bomb test from an airplane. That same year, the airplane was used in its first wartime operation when an Italian captain flew over and observed Turkish positions during the Italo-Turkish War of 1911 to 1912. Also in 1911, American inventor and aviator Glenn Curtis introduced the first practical seaplane. This was a biplane with a large float beneath the center of the lower wing and two smaller floats beneath the tips of the lower wing.
One of the most important airplanes is a commercial airplane. There is no doubt that travel has become an important part of people's daily life.  Sometimes people travel for the purpose of business and sometimes they travel for leisure or pleasure. The invention of commercial airplanes has shortened the distance between two places and has helped connect the world.  It is estimated that every day millions of people travel by flying and people have recognized the commercial airplane as one of the most important transportation tools in the world.
Today, a 22-minute flight from St. Petersburg to the famous Cigar City would seem a long time, but the alternatives in 1914 were a 21-hour trip by steamship to circumnavigate the bay area or 12 hours by train. There is no reliable estimate of the time it would have taken by automobile in those days of hand-cranked engines, solid rubber tires, and unpaved roads. And although aircraft accidents occur, they're exceedingly rare; the risk of being involved in a commercial jet aircraft accident where there are multiple fatalities is approximately one in three million. Therefore, although airplanes can be dangerous, they're one of the safer ways to travel.
Although most popular stories of courageous fighter pilots have centered on the pilots of World War II, the fact is that warfare significantly changed the kind of battles taking place long before the nightmares of Pearl Harbor or Nazi annexations. Of course, the world is well aware of the feats of the famous daredevil pilots of the early 20th century, but how many understand that it was in those days that the modern framework of air-warfare was truly created? Because World War I was the first modern war (airplanes, tanks, and artillery), it marked the final appearance of conventional military strategy and tactics. Yet the fragility of World War I aircraft and the death rate of those who flew them are
For the first time in history, humanity was able to pour destruction on its enemies from the sky. The airplane revolutionized both peace and war.
War began to evolve from hand-to-hand combat and became a battle of technology. Airplanes offered long-range opportunities never before imagined. Land and sea forces could be supported by the aerial observation of the enemy and in informing ground forces about the movements of the enemy. Strategic operations allowed for transporting troops and supplies, as well as the bombardment of enemy factories, communications systems, and population centers. Initially, the planes were two-man observation planes with rear-mounted guns. By mid-1915, fighters had fixed guns firing through the propeller arc, and by 1918, 24,000-pound bombers were carrying
            The first German airplane raid on Paris took place on August 30,
It was followed four months later by Germany's first air raid on England at Dover on December 21, 1914. During 1915 and 1916 the German type of dirigible known as the zeppelin raided eastern England and London 60 times. The first German airplane raid on London took place on November 28, 1916, and such raids were frequent during the remainder of the war. The idea of the German raids on England was to bring about the withdrawal of British planes from the western front for the defense of the homeland to handicap British industry and to destroy the morale of the civilian population. The raids resulted in 254 metric tons of bombs being
According to Edwards Park, the air battles of World War I certainly produced extraordinary fliers. The stories of their courage and skill became the undeniable source of legends. Park also explains that the physical demands of piloting the Spads, Fokkers, Nieuports, Sopwiths and Albatrosses. "The enormous torque of a heavy engine on a tiny airframe meant you had to stand on a rudder pedal to keep right side up". He goes on to explain that the "craft of flying heavier-than-air machines was just about 11 years old when war broke out in 1914. A mere handful of people knew how to fly. Training methods were almost as primitive as the
Garden comments that the military potential of self-propelled machines that have the ability and freedom to travel above the surface of the earth seems obvious from the vantage point of the close of the 20th century.
In the United States, the War Department was uninterested in developing any form of military aircraft for years. In England, the military establishment was equally uninterested in the potential of aircraft. In fact, Garden uncovered a 1904 War Office memo and report that recommended that work focus only on balloons and airships. Garden adds that two events, one civil and one military, changed governments' and their militaries' cognizance of the possibilities of the new technology of manned aircraft.
On July 25, 1909, Bleriot flew the English Channel and gained worldwide publicity. The strategic security that Great Britain had enjoyed for centuries through its navy had been put in jeopardy by a fabric and piano wire flying machine. Then in 1911, the Italians used their primitive aircraft in the war in Libya. It was obvious that military airplanes were likely to become necessary inclusions in war preparations. England had only 63 airplanes in August 1914, however, by 1918, approximately 2,000 airplanes were being produced every month. Obviously, military technological development and production proved that it could accelerate rapidly under the pressure and motivating force of national survival.
Developments in mass production techniques were a crucial element in many areas of wartime production in 1914-1918, not the least of which was aircraft manufacturing. While there were significant difficulties in advancing both the necessary roles and equipment at a time of total war, meeting enormous production requirements provided nearly an equal challenge. Many of the possibilities of air power had been established before the war started. For example, experiments had been made in dropping torpedoes from aircraft in 1911, and they were tested for anti-submarine operations the following year. Even deck operations from a cruiser had been tested. At the start of what was initially a land war, the role of the few aircraft was seen as purely an observation function. The potential as a fighting machine had not yet been considered, but once it was, warfare was
The development of the air fighter and the bomber ultimately proved to be two of the most important developments during the war. The key to the success of the fighter plane and its pilot was the requirement of forward-facing machine guns, while the bomber most needed accurate navigation tools and sighting mechanisms. Once air-to-air combat was proven to be a very real possibility, the defense priority became how to create airplanes with greater power, speed, and firepower. The same qualities were needed for the bombers, looking for range and payload.
The use of airplanes in battle in World War I started the process that ultimately led to the realization that control of the air is vital for success in modern warfare. Thirty years after the end of the "Great War," the war to end all wars, Winston Churchill became aware of this and summed it up in 1949: "For good or ill, air mastery is today the supreme expression of military power. And fleets and armies, however necessary and important, must accept a subordinate rank. This is a memorable milestone in the march of
Another way airplanes changed America, as well as the rest of the world, was through airmail. In the 1920s and 1930's funds from airmail, contracts brought life to the nation's fledgling commercial aviation industry. By the late 1940s, declining rail service and advances in mail processing techniques helped make centralized mail operations better. Today mammoth Mail Sorting Centers are filled with hundreds of workers using dozens of computer-operated cancellers, processors, and sorters. These centers handle more mail in a single day than Railroad Post Office cars carried in an entire month.
There are many S.C.I. points that relate to the history and development of airplanes. The first one is " Thought Leads to Action, Action Leads to Achievement, Achievement Leads to Fulfillment" because the thoughts all the inventors had about inventing a flying machine led to the testing of different kinds of wings and kites, which led to the invention of wooden planes, which led to the invention of today's military and commercial airplanes.
The second S.C.I. the principle is "The World Is As We Are"; because humans can get into dangerous conflicts, and often have the desire to expand their sphere of influence into other people's territory, wars occur.  And because we have wars, military aircraft and bombers were invented.
The third S.C.I. principle is "The Whole Is Contained In Every Part"; the whole, which is the final airplane, today's commercial airplane, the space shuttle, and military aircraft, is contained in every part, every step, from the first idea of inventing an air-born contraption, to the final wing design, to the inventors who achieved their dreams of flight.
Conclusion
Airplanes have changed the way of life for Americans. They have been used to transport thousands of goods and people every day. They help America's economy by getting people to work each day. We would not have been able to land on the moon or travel in space without this incredible invention. They have taken many lives and caused many disasters, yet without them there would be no way for people, or other objects, to travel quickly overseas or across the country. Airplanes have helped our country survive and improved our way of life; without them, the world would be more compact and move at a much slower pace.
Bibliography:
2)         Commercial Airplanes. http://lrs.ed.uiuc.edu/students/yhuang3/commercial-a
1)        Doyle, Capt. William J. Jr., (1997, December 8) History of air power – The early years, 907th Civil Air Patrol Squadron Aerospace Education, http://www.Hatborohorsham.org/admin/technology/History%20of%20Air%20Power%20-%20WWI/tsld001.ht
2)         Garden, Tim (1998) Air and Space Warfare, The Technology Trap, http://www.tgarden.demon.co.uk/writings/techtrap/draft4.html
3)         Meilinger, Phillips S. (1996, April) Trenchard and "morale bombing": the evolution of the Royal Air Force doctrine before World War II, The Journal of Military History, v60 n2, pp.243.
4)         Park, Edwards (1991, December) Around the mall and beyond: Aviation and World War I, Smithsonian, v22 n9, pp. 16(3).irplanes.htm. Anonymous.
---
Are you busy and do not have time to handle your assignment? Are you scared that your paper will not make the grade? Do you have responsibilities that may hinder you from turning in your assignment on time? Are you tired and can barely handle your assignment? Are your grades inconsistent?
Whichever your reason is, it is valid! You can get professional academic help from our service at affordable rates. We have a team of professional academic writers who can handle all your assignments.
Plagiarism free papers
Timely delivery
Any deadline
Skilled, Experienced Native English Writers
Subject-relevant academic writer
Adherence to paper instructions
Ability to tackle bulk assignments
Reasonable prices
24/7 Customer Support
Get superb grades consistently
Online Academic Help With Different Subjects
Literature
Students barely have time to read. We got you! Have your literature essay or book review written without having the hassle of reading the book. You can get your literature paper custom-written for you by our literature specialists.
Finance
Do you struggle with finance? No need to torture yourself if finance is not your cup of tea. You can order your finance paper from our academic writing service and get 100% original work from competent finance experts.
Computer science
Computer science is a tough subject. Fortunately, our computer science experts are up to the match. No need to stress and have sleepless nights. Our academic writers will tackle all your computer science assignments and deliver them on time. Let us handle all your python, java, ruby, JavaScript, php , C+ assignments!
Psychology
While psychology may be an interesting subject, you may lack sufficient time to handle your assignments. Don't despair; by using our academic writing service, you can be assured of perfect grades. Moreover, your grades will be consistent.
Engineering
Engineering is quite a demanding subject. Students face a lot of pressure and barely have enough time to do what they love to do. Our academic writing service got you covered! Our engineering specialists follow the paper instructions and ensure timely delivery of the paper.
Nursing
In the nursing course, you may have difficulties with literature reviews, annotated bibliographies, critical essays, and other assignments. Our nursing assignment writers will offer you professional nursing paper help at low prices.
Sociology
Truth be told, sociology papers can be quite exhausting. Our academic writing service relieves you of fatigue, pressure, and stress. You can relax and have peace of mind as our academic writers handle your sociology assignment.
Business
We take pride in having some of the best business writers in the industry. Our business writers have a lot of experience in the field. They are reliable, and you can be assured of a high-grade paper. They are able to handle business papers of any subject, length, deadline, and difficulty!
Statistics
We boast of having some of the most experienced statistics experts in the industry. Our statistics experts have diverse skills, expertise, and knowledge to handle any kind of assignment. They have access to all kinds of software to get your assignment done.
Law
Writing a law essay may prove to be an insurmountable obstacle, especially when you need to know the peculiarities of the legislative framework. Take advantage of our top-notch law specialists and get superb grades and 100% satisfaction.
What discipline/subjects do you deal in?
We have highlighted some of the most popular subjects we handle above. Those are just a tip of the iceberg. We deal in all academic disciplines since our writers are as diverse. They have been drawn from across all disciplines, and orders are assigned to those writers believed to be the best in the field. In a nutshell, there is no task we cannot handle; all you need to do is place your order with us. As long as your instructions are clear, just trust we shall deliver irrespective of the discipline.
Are your writers competent enough to handle my paper?
Our essay writers are graduates with bachelor's, masters, Ph.D., and doctorate degrees in various subjects. The minimum requirement to be an essay writer with our essay writing service is to have a college degree. All our academic writers have a minimum of two years of academic writing. We have a stringent recruitment process to ensure that we get only the most competent essay writers in the industry. We also ensure that the writers are handsomely compensated for their value. The majority of our writers are native English speakers. As such, the fluency of language and grammar is impeccable.
What if I don't like the paper?
There is a very low likelihood that you won't like the paper.
Reasons being:
When assigning your order, we match the paper's discipline with the writer's field/specialization. Since all our writers are graduates, we match the paper's subject with the field the writer studied. For instance, if it's a nursing paper, only a nursing graduate and writer will handle it. Furthermore, all our writers have academic writing experience and top-notch research skills.
We have a quality assurance that reviews the paper before it gets to you. As such, we ensure that you get a paper that meets the required standard and will most definitely make the grade.
In the event that you don't like your paper:
The writer will revise the paper up to your pleasing. You have unlimited revisions. You simply need to highlight what specifically you don't like about the paper, and the writer will make the amendments. The paper will be revised until you are satisfied. Revisions are free of charge
We will have a different writer write the paper from scratch.
Last resort, if the above does not work, we will refund your money.
Will the professor find out I didn't write the paper myself?
Not at all. All papers are written from scratch. There is no way your tutor or instructor will realize that you did not write the paper yourself. In fact, we recommend using our assignment help services for consistent results.
What if the paper is plagiarized?
We check all papers for plagiarism before we submit them. We use powerful plagiarism checking software such as SafeAssign, LopesWrite, and Turnitin. We also upload the plagiarism report so that you can review it. We understand that plagiarism is academic suicide. We would not take the risk of submitting plagiarized work and jeopardize your academic journey. Furthermore, we do not sell or use prewritten papers, and each paper is written from scratch.
When will I get my paper?
You determine when you get the paper by setting the deadline when placing the order. All papers are delivered within the deadline. We are well aware that we operate in a time-sensitive industry. As such, we have laid out strategies to ensure that the client receives the paper on time and they never miss the deadline. We understand that papers that are submitted late have some points deducted. We do not want you to miss any points due to late submission. We work on beating deadlines by huge margins in order to ensure that you have ample time to review the paper before you submit it.
Will anyone find out that I used your services?
We have a privacy and confidentiality policy that guides our work. We NEVER share any customer information with third parties. Noone will ever know that you used our assignment help services. It's only between you and us. We are bound by our policies to protect the customer's identity and information. All your information, such as your names, phone number, email, order information, and so on, are protected. We have robust security systems that ensure that your data is protected. Hacking our systems is close to impossible, and it has never happened.
How our Assignment  Help Service Works
You fill all the paper instructions in the order form. Make sure you include all the helpful materials so that our academic writers can deliver the perfect paper. It will also help to eliminate unnecessary revisions.
2.      Pay for the order
Proceed to pay for the paper so that it can be assigned to one of our expert academic writers. The paper subject is matched with the writer's area of specialization.
3.      Track the progress
You communicate with the writer and know about the progress of the paper. The client can ask the writer for drafts of the paper. The client can upload extra material and include additional instructions from the lecturer. Receive a paper.
4.      Download the paper
The paper is sent to your email and uploaded to your personal account. You also get a plagiarism report attached to your paper.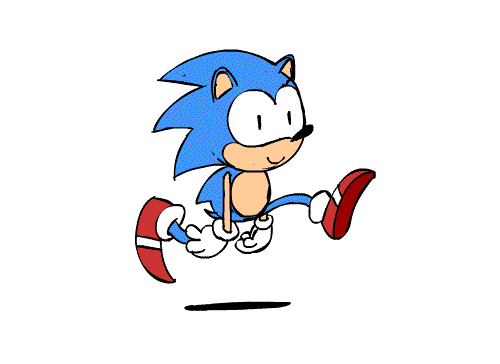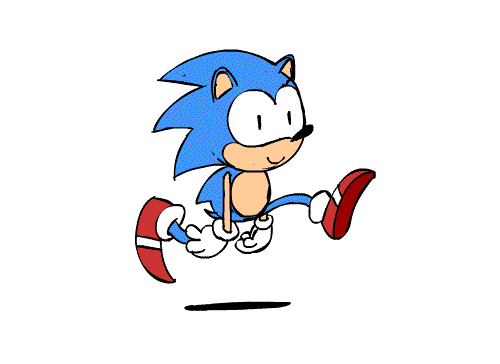 PLACE THIS ORDER OR A SIMILAR ORDER WITH US TODAY AND GET A PERFECT SCORE!!!
---