Marketing
Barriers to the growth of e-marketing e-marketing
Barriers to the growth of e-marketing
The field of marketing has been revolutionized by the internet and the world of online networking and commence. On the one hand these new platforms and technologies have increased the potential and effectiveness of marketing strategies and campaigns. On the other hand, these technologies have also led to as number of obstacles or barriers to progress and advancement in the field. These include factors such as insufficient technological know-how, as well as human factors, such as the fear of change and problems relating to new marketing paradigms. This paper focuses on these obstacles and how they have emerged from the development of online commerce and networking.
Introduction and Overview
Over the past decade there has been an exponential growth in Internet users and in the amount of e-commerce and internet marketing. A 2006 survey by the Pew Internet and American life Project shows that "… Internet penetration among adults in the U.S. has hit an all-time high. Seventy-three percent of respondents were Internet users, up from 66% in the January 2005 survey." (Karakaya & Stahl, 2009, p.130) This increase refers not only to usage but also to the acceptance of the internet as a platform for commercial transactions, which has accelerated in developed countries like the United States and throughout the world. This fact is evidenced by an eMarketer (2005) forecast that U.S. retail e-commerce revenues would increase from $94 billion in 2003 to $232.1 billion in 2008. (Karakaya & Stahl, 2009, p.130) Studies also show that the B2B commerce or business-to-business e-commerce is in fact much higher than these figures and were estimated to be more than $6 trillion in the U.S. (Karakaya & Stahl, 2009, p.130)
One could refer to numerous other reports and studies which show the progress of e-commerce and e-marketing. More recently, this growth has increased further with the advent of Web 2 and social networking. Sites such as Twitter and Facebook have served to increase the possibilities for e-marketing. As one pundit has noted; "Opportunities for the growth of e-commerce are likely to continue." (Karakaya & Stahl, 2009, p.130)
With the advent of Web 2.0 it seems that there is no end to the possibilities for internet commerce and e-marketing. Web 2.0 essentially refers to new internet applications and technologies that facilitate and encourage the internet user to share information and communicate with others online. Web 2.0.
…allows anyone to contribute content and to participate with other users in editing and even combining or remixing existing content with other material to repurpose it for additional uses. Thus content on the Internet is no longer static; it is changing and dynamic."
(Thompson, 2006, p. 43)
This in essence means that the online world is no longer static but dynamic in terms of client and customer interaction. This in turn means that a new world of possibilities has opened up for e-marketing, where user interaction can be added to the marketing strategy.
On the one hand there seems to be no limit to the possibilities and potential of e-marketing. For example, the issue of branding so central to modern marketing strategies has been revolutionized by new online technologies and methods. As one study notes "… the trends toward brand management and using the Internet as a marketing communication channel are likely to continue as we migrate to the world of digital media." (Karakaya & Stahl, 2009. P. 641)
On the other hand, research studies have identified a wide range of obstacles and barriers that have tended to limit the advancement of these new technologies and methods of marketing. This paper will attempt to provide a clear overview of some of the most significant of these barriers and obstacles to the growth and future implementation of e-marketing. The importance of this topic lies in the view that, "Understanding the barriers or obstacles faced by companies after they enter the e-commerce markets will contribute to the literature and assist companies to develop strategic plans before and after they enter the e-commerce markets" (Karakaya & Stahl, 2009)
2. Barriers
While the above shows the emergence of a new and dynamic platform for e-marketing, there are still many barriers that stand in the way of a full and progressive implementation of these new technologies for online marketing.
One of the most obvious difficulties or barriers to the full acceptance of online marketing is that, while there has developed a general acceptance of the Internet as a reliable platform for commerce and communication, there are still many people who do not accept the internet or who have difficulties with computer- based technologies. (Dholakia, Fritz, Dholakia, & Mundorf, 2002, p. 46) One of the central causes of this is the fear that the internet is not a secure medium. Security is still as central barrier to the progress of e-marketing and will be discussed in more detail below.
2.1. Technological Issues
Another fact that should be noted at the outset of this discussion is that actual research into the various barriers to e-marketing is relatively scarce. (Karakaya & Stahl, 2009) However, the literature notes that a central barrier to e-marketing includes technological issues that prevent more rapid growth and advancement. This also refers to the view that there is still a relative lack of technical knowledge needed to implement successful and interactive forms of online marketing. (Karakaya & Stahl, 2009) Other studies mention "…lack of technical know-how, inadequate technology and infrastructure, and customer concerns about Internet security" as the central barriers to advancement in this area. (Karakaya & Stahl, 2009, p. 130). In a study by Rosabeth Moss Kanter (2001), which undertook a survey of 785 companies to investigate the barriers to e-Business change, it was found that the issue of technologically trained staff was one the central barriers to e-marketing advancement. "The unit does not have staff with adequate technical or Web-specific skills." (Harris & Dennis, 2002, p. 72)
However, there are many other recognized obstacles to advanceman in this area that are not related to technological issues. There are also human barriers which include poor or inadequate management practices and lack of an in-depth understanding of the way that online marketing functions.
2.2. Demographics, Cultural and Social barriers
From another perspective, a concern about e-marketing is that the distribution of online access is not equal throughout the world. This means that access to the internet is still limited in some regions and countries and this clearly would affect the online marketing potential for growth. There are also political factors that intervene in access to the internet. "In some Middle East countries, even public access to the Internet is difficult, with systems heavily policed by the government." (Harris & Dennis, 2002, p. 73)
Another factor that is noted in this regard is the influence of culture and cultural values and norms in the acceptance and promotion of online marketing and commerce. A good example of this is France. On the one hand, France is a developed country with an excellent infrastructure but "…only 15 per cent of the populations have access to the Internet, and only 5 per cent of households own a personal computer." (Harris & Dennis, 2002, p. 13) Cultural factors and social norms and perceptions play a role in this apparent anomaly. As one study notes, "Culture may provide the answer: the accepted language of the Web is English, which is less than popular in France." (Harris & Dennis, 2002, p. 13) in a similar sense, the diversity of culture and language in Asia has slowed the progress of internet commerce and marketing. (Harris & Dennis, 2002, p. 13)
Attitudes and views of the relatively new and innovative online marketing process are also vital factors that have to be taken into account in understanding the barriers to e-marketing. In this regard, one study found that an obstacle to the progress of e-marketing was that, "Customers and key markets do not want to change their behavior." (Harris & Dennis, 2002, p. 72) in other words, one often encounters set preconceptions and views that reject or oppose new marketing methods. An example of this is given in a study by Harris and Dennis ( 2002), where research shows that employees are often not comfortable with change, which tends to retard e-marketing development. This also applies to leaders and managers in business; " Leaders are not sure where to begin: they do not understand how to make the right choices." (Harris & Dennis, 2002, p. 74) This implies that there is also a learning curve and a need for training and education in the online marketing environment if these barriers to development are to be overcome. This is especially the case when "Top executives do not personally use computers and are not personally familiar with the Internet." (Harris & Dennis, 2002, p. 74)
Coupled with the above are related issues and problems that can act as hindrances to e-marketing acceptance and development. For instance, employees may feel threatened by new methods and technologies, and especially by automated e-marketing processes that have become popular in recent years. (Harris & Dennis, 2002, p. 72) These human factors will be explored in more detail below.
2.3. Human Barriers
As is evident from the above discussion, while many of the barriers to e-marketing are technological and demographic in nature, what is also apparent from the literature on the subject is that there are many human barriers to these developments. Central to these human barriers is resistance to change. As one pundit states, there are a number of reasons why people may be unwilling to accept organizational and technological changes implicit in e-marketing; for example when their stability and security is threatened and "… Coping strategies and comfort zones are affected." (Harris & Dennis, 2002, p. 74) This can occur when new emerging technologies are introduced.
The growth of e-marketing methods can therefore cause anxiety in some people who may feel threatened by these new technologies and approaches to marketing and business. This can also refer to aspects such as changes to conventional authority structures and different ways of working and interacting with others that the more dynamic and interactive online world tends to promote. (Harris & Dennis, 2002, p. 74)
These aspects are reflected in a study by Ruzdic ( 1989). This study surveyed a number of companies that implemented new e-marketing method. It was found that, "In those companies without enthusiastic middle managers, automated marketing was not successfully implemented" Ruzdic, 1989) in other words, this suggests that a central barrier to the ongoing development of e-marketing methods is fear of risk represented by these unfamiliar methods.
2.4. Security Issues
Central to online commerce and marketing is the issue of security. This includes the fear of privacy intrusion and data security invasion. In recent years there have been an increasing number of reports in the media of online fraud and credit card infringements. This has created a certain perception of the internet that has led to mistrust and suspicion; which in turn has negatively affected the acceptance of e-marketing methods and processes.
The ever-present possibility of hackers compromising data and identity theft, among others, is a serious obstacle to all forms of online commerce and interaction. Security issues are therefore possibly one of the greatest barriers to the full acceptance of e-marketing methods and processes, as many people still perceive of the internet as a very vulnerable platform for interaction. This perception is bolstered by sophisticated forms of identity theft that have become common in recent years, such as phishing. Phishing refers to the use of false emails and websites constructed to deceive the visitor into divulging important personal information and data, such as credit card numbers.
The situation with regard to security on the internet is succinctly summarized in the following quotation.
The Internet has grown considerably during the past decade, particularly with respect to its use as a tool for communication, entertainment, and marketplace exchange. This rapid growth has been accompanied, however, by concerns regarding the collection and dissemination of consumer information by marketers who participate in online retailing. These concerns pertain to the privacy and security of accumulated consumer data & #8230;and the perceived risks that consumers may experience with respect to these issues
(Miyazaki, and Fernandez, 2001, p. 27)
As the above suggests, the issue of security is one that compromises the honest marketer and places e-marketing under as cloud of often unwarranted suspicion. This is therefore an area of concern for the future of e-marketing, and a problem that has to be overcome in order for e-marketing to progress.
3. Conclusion: Overcoming Barriers.
From an e-marketing point-of-view, the contemporary online and networked world is one that emphasizes relationship building and communication. This presents a different set of methods and a new paradigm for marketing strategies and techniques. While the internet and new innovations in mobile networking presents the e-marketer with a plethora of tools and opportunities for marketing, at the same time the marketer also faces a set of unique problems and obstacles to be overcome.
As discussed above, the barriers to the progress of e-marketing are varied. There are technological problems to be dealt with as well as social and human obstacles in the way of advancement. There is, for example, a need within modern e-marketing to develop a close interrelationship with the prospective client. This means that new methods of interaction need to be accepted and understood at many different levels. This in turn can lead or obstacles related to fear of change and distrust of new innovations and technologies. As one expert notes: "A genuine e-Business strategy provides electronic links in order to 'foster conversations' with staff, customers and partners. Such 'customer-led' approaches involve listening to customers in a strategic way, deepening relationships and loyalty." (Harris & Dennis, 2002, p. 78)
However, these obstacles can also be seen as challenges in a new digital networking environment which, once overcome, can lead to increasing progress and innovation in the field of marketing.
References
Bielski, Lauren (2006) 'Debit's Growing Popularity', ABA Banking Journal, vol. 98, no.1.
Chan-Olmsted, S 2002, 'Branding and Internet Marketing in the Age of Digital Media', Journal of Broadcasting & Electronic Media, vol 46, no. 4, pp. 641+.
Dholakia, N, Fritz W, Dholakia R. And Mundorf N (Eds.) 2002, Global E-Commerce and Online Marketing: Watching the Evolution, Quorum Books, Westport, CT.
Doyle P. 2000, Value-Based Marketing: Marketing Strategies for Corporate Growth and Shareholder Value, John Wiley & Sons, New York.
Harris L. And Dennis C. 2002, Marketing the E-Business, Routledge, London.
Karakaya, F & Stahl, M 2009, 'After Market Entry Barriers in E-commerce Markets', Journal of Electronic Commerce Research, vol. 10, no. 3, pp. 130+.
Miyazaki, a and Fernandez, a 2001, "Consumer Perceptions of Privacy and Security Risks for Online Shopping," Journal of Consumer Affairs, vol. 35, no. 1.
Ruzdic, a 1989, 'Potential Barriers to the Implementation of Computer-Aided Direct Marketing Systems', Review of Business, vol.11, no.2, pp.13+.
Schwartz VE Silverman C. Hulka MJ & Appel C. 2009, 'Marketing Pharmaceutical Products in the Twenty-First Century: An Analysis of the Continued Viability of Traditional Principles of Law in the Age of Direct-to-Consumer Advertising', Harvard Journal of Law & Public Policy, vol. 32, no. 1, pp. 333+.
Sloman M. 2002, 'Breaking through the E-Barriers: There's More Hope Than Hype', T&D, vil. 56, pp.36+.
Terblanche, NS (2005, ' a Century of Marketing: Achievements, Mishaps and Future Challenges', Management Dynamics, vol.14, no.4, pp. 2+.
Thompson, S 2006, 'Phight Phraud: Steps to Protect against Phishing', Journal of Accountancy, vol.201, no.2.
Thompson, J 2008, 'Don't Be Afraid to Explore Web 2.0', Phi Delta Kappan, vol. 89.
---
Are you busy and do not have time to handle your assignment? Are you scared that your paper will not make the grade? Do you have responsibilities that may hinder you from turning in your assignment on time? Are you tired and can barely handle your assignment? Are your grades inconsistent?
Whichever your reason is, it is valid! You can get professional academic help from our service at affordable rates. We have a team of professional academic writers who can handle all your assignments.
Plagiarism free papers
Timely delivery
Any deadline
Skilled, Experienced Native English Writers
Subject-relevant academic writer
Adherence to paper instructions
Ability to tackle bulk assignments
Reasonable prices
24/7 Customer Support
Get superb grades consistently
Online Academic Help With Different Subjects
Literature
Students barely have time to read. We got you! Have your literature essay or book review written without having the hassle of reading the book. You can get your literature paper custom-written for you by our literature specialists.
Finance
Do you struggle with finance? No need to torture yourself if finance is not your cup of tea. You can order your finance paper from our academic writing service and get 100% original work from competent finance experts.
Computer science
Computer science is a tough subject. Fortunately, our computer science experts are up to the match. No need to stress and have sleepless nights. Our academic writers will tackle all your computer science assignments and deliver them on time. Let us handle all your python, java, ruby, JavaScript, php , C+ assignments!
Psychology
While psychology may be an interesting subject, you may lack sufficient time to handle your assignments. Don't despair; by using our academic writing service, you can be assured of perfect grades. Moreover, your grades will be consistent.
Engineering
Engineering is quite a demanding subject. Students face a lot of pressure and barely have enough time to do what they love to do. Our academic writing service got you covered! Our engineering specialists follow the paper instructions and ensure timely delivery of the paper.
Nursing
In the nursing course, you may have difficulties with literature reviews, annotated bibliographies, critical essays, and other assignments. Our nursing assignment writers will offer you professional nursing paper help at low prices.
Sociology
Truth be told, sociology papers can be quite exhausting. Our academic writing service relieves you of fatigue, pressure, and stress. You can relax and have peace of mind as our academic writers handle your sociology assignment.
Business
We take pride in having some of the best business writers in the industry. Our business writers have a lot of experience in the field. They are reliable, and you can be assured of a high-grade paper. They are able to handle business papers of any subject, length, deadline, and difficulty!
Statistics
We boast of having some of the most experienced statistics experts in the industry. Our statistics experts have diverse skills, expertise, and knowledge to handle any kind of assignment. They have access to all kinds of software to get your assignment done.
Law
Writing a law essay may prove to be an insurmountable obstacle, especially when you need to know the peculiarities of the legislative framework. Take advantage of our top-notch law specialists and get superb grades and 100% satisfaction.
What discipline/subjects do you deal in?
We have highlighted some of the most popular subjects we handle above. Those are just a tip of the iceberg. We deal in all academic disciplines since our writers are as diverse. They have been drawn from across all disciplines, and orders are assigned to those writers believed to be the best in the field. In a nutshell, there is no task we cannot handle; all you need to do is place your order with us. As long as your instructions are clear, just trust we shall deliver irrespective of the discipline.
Are your writers competent enough to handle my paper?
Our essay writers are graduates with bachelor's, masters, Ph.D., and doctorate degrees in various subjects. The minimum requirement to be an essay writer with our essay writing service is to have a college degree. All our academic writers have a minimum of two years of academic writing. We have a stringent recruitment process to ensure that we get only the most competent essay writers in the industry. We also ensure that the writers are handsomely compensated for their value. The majority of our writers are native English speakers. As such, the fluency of language and grammar is impeccable.
What if I don't like the paper?
There is a very low likelihood that you won't like the paper.
Reasons being:
When assigning your order, we match the paper's discipline with the writer's field/specialization. Since all our writers are graduates, we match the paper's subject with the field the writer studied. For instance, if it's a nursing paper, only a nursing graduate and writer will handle it. Furthermore, all our writers have academic writing experience and top-notch research skills.
We have a quality assurance that reviews the paper before it gets to you. As such, we ensure that you get a paper that meets the required standard and will most definitely make the grade.
In the event that you don't like your paper:
The writer will revise the paper up to your pleasing. You have unlimited revisions. You simply need to highlight what specifically you don't like about the paper, and the writer will make the amendments. The paper will be revised until you are satisfied. Revisions are free of charge
We will have a different writer write the paper from scratch.
Last resort, if the above does not work, we will refund your money.
Will the professor find out I didn't write the paper myself?
Not at all. All papers are written from scratch. There is no way your tutor or instructor will realize that you did not write the paper yourself. In fact, we recommend using our assignment help services for consistent results.
What if the paper is plagiarized?
We check all papers for plagiarism before we submit them. We use powerful plagiarism checking software such as SafeAssign, LopesWrite, and Turnitin. We also upload the plagiarism report so that you can review it. We understand that plagiarism is academic suicide. We would not take the risk of submitting plagiarized work and jeopardize your academic journey. Furthermore, we do not sell or use prewritten papers, and each paper is written from scratch.
When will I get my paper?
You determine when you get the paper by setting the deadline when placing the order. All papers are delivered within the deadline. We are well aware that we operate in a time-sensitive industry. As such, we have laid out strategies to ensure that the client receives the paper on time and they never miss the deadline. We understand that papers that are submitted late have some points deducted. We do not want you to miss any points due to late submission. We work on beating deadlines by huge margins in order to ensure that you have ample time to review the paper before you submit it.
Will anyone find out that I used your services?
We have a privacy and confidentiality policy that guides our work. We NEVER share any customer information with third parties. Noone will ever know that you used our assignment help services. It's only between you and us. We are bound by our policies to protect the customer's identity and information. All your information, such as your names, phone number, email, order information, and so on, are protected. We have robust security systems that ensure that your data is protected. Hacking our systems is close to impossible, and it has never happened.
How our Assignment  Help Service Works
You fill all the paper instructions in the order form. Make sure you include all the helpful materials so that our academic writers can deliver the perfect paper. It will also help to eliminate unnecessary revisions.
2.      Pay for the order
Proceed to pay for the paper so that it can be assigned to one of our expert academic writers. The paper subject is matched with the writer's area of specialization.
3.      Track the progress
You communicate with the writer and know about the progress of the paper. The client can ask the writer for drafts of the paper. The client can upload extra material and include additional instructions from the lecturer. Receive a paper.
4.      Download the paper
The paper is sent to your email and uploaded to your personal account. You also get a plagiarism report attached to your paper.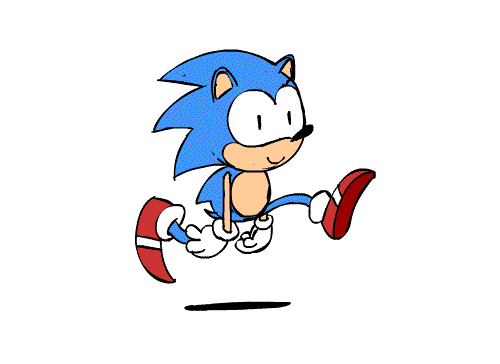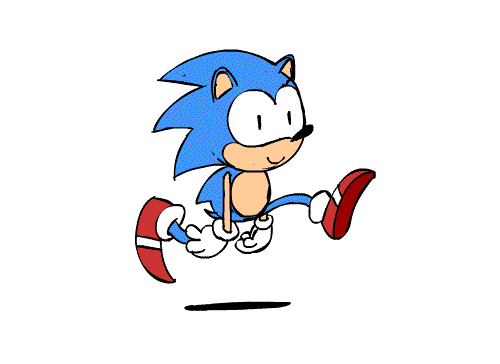 PLACE THIS ORDER OR A SIMILAR ORDER WITH US TODAY AND GET A PERFECT SCORE!!!
---