Environmental Policies and Problems in China: Air Pollution
From all appearances the economic success of China is secured, as China's economy is the fastest growing in the entire world however, unfortunately, China also has the highest annual incidence of early deaths stated to be attributed to air pollution. The National Geographic report entitled: "Chinese Air Pollution Deadliest in World" states that a World Health Organization (WHO) report "estimates that diseases triggered by indoor and outdoor pollution kills 656,000 Chinese citizens each year, and polluted drinking water kills another 95,600." (Holder, 2007) Pollutants which damage the air quality are inclusive of sulfur dioxide, particulate matter – a mixture of extremely small particles and water droplets- ozone, and nitrogen dioxide." (Holder, 2007) According to Holden's (2007) report: 'China accounts for roughly one-third of the global total for these pollutants…"
ATMOSPHERIC POLLUTION IN CHINA
The work of Juli S. Kim entitled: "A China Environment Health Project Fact Sheet: Transboundary Air Pollution – Will China Choke On Its Success?" relates difficulty in understating the affect of the atmospheric pollution of China on the Asia Pacific region and beyond." (Kim, 2007) The pollutants, including ozone, fine particulate matter, and mercury, are carried on prevailing winds:."..from continent to continent, and in this case, from Asia to North America." (Kim, 2007) According to Kim (2007) the motherload of the domestic and transboundary air pollution in China "originates from the country's heavy dependence on coal, which makes up about 70% of its energy mix. " Kim, 2007) Even in consideration of the efforts for diversification of energy sources it is expected that China's dependence upon coal will remain intact, at least "for the foreseeable future." (Kim, 2007) Because of China's dependence on coal as well as the very low quality of the coal, "the lack of widespread coal washing infrastructure and scrubbers at industrial facilities and power plants, and plans for building nearly 100 new coal-fired power stations each year until 2012 -…" (Kim, 2007) state that China faces increasing costs in terms of both health and problems relating to the environment in the East Asia/Pacific region and beyond." (Kim, 2007) China follows second only after the United States in consumption of energy and emission of greenhouse gas (GHG). China is additionally "expected to surpass the United States in GHG emissions by 2009." (Kim, 2007) Kim states the following negative economic and human health trends from China's Air Pollution:
The average decrease in China's crop yield attributable to the combined effects of acid rain from SO2 emissions and black carbon soot was 4.3% in the mid-1990s.
Climate experts link greenhouse gas emissions and deforestation to the rising incidences of natural disasters witnessed between January and September of 2006, which forced the evacuation and relocation of 13.2 million people and killed more than 2,300, causing direct economic losses of $24 billion.
According to recent estimates by Qin Dahe, director of the China Meteorological Administration, air pollution is driving some extreme weather events, which hamper China's economic growth by between 3 to 6% of GDP, or $70-130 billion, annually.
Coal burning in China emits 25% of global mercury and 12% of global CO2.
2006 SEPA survey found that 41% of fish species in water bodies in eastern Jiangsu Province, where there is a high concentration of manufacturers, contained various heavy metals transmitted through polluted air fall-out.
SEPA estimates that nearly 200 cities in China fall short of the WHO standards for airborne particulates. (Kim, 2007)
Kim states that desertification of China is taking place at an annual rate of 1,300 square miles resulting in destruction of farming lands and pushing rural individuals into the city. Cropland in China is further being destroyed by acid rain, which results from the combustion of coal and fossil fuel. Recent studies are reported to have examined the problem with black carbon (BC) soot in China. Black Carbon is the "active ingredient in haze produced by burning crop residues household coal stoves and vehicles – is potentially the second most potent global warming gas after CO2." (Kim, 2007) China emits more black carbon than any other country in the world. Black carbon particles are smaller than "one micron in diameter and cause hundreds of thousands of premature deaths from respiratory illnesses each year in China." (Kim, 2007) Even worse is the fact that black carbon blocks the light from the sun and results in lowering crop yields for both wheat and rice crops in China by approximately 30%.
II. AIR POLLUTION'S EFFECT ON HEALTH
Approximately 300,000 to 400,000 individuals die each year in China due to respiratory illnesses that air pollution triggers. Kim (2007) states that scientific researching is globally "illuminating the clear linkages between not only air pollution and respiratory complications, but also to heart disease. According to Kim a study published in the 'Heart' journal, which is among the largest studies ever which has focused on the links between heart diseases, stroke and air pollution is one that was conducted with a focus on women, state findings that air quality is "…a strong predictor of risks of stroke and heart diseases. While researchers are quite certain that fine particle air pollutants endanger health it is not understood in full yet whether "it is the chemical composition, size or ability to transport other pollutants deep into the lungs that is responsible for the effect." (Kim, 2007) Pollution is, according to the Chinese government's 'Green National Accounting Study Report', is cutting 3.1% of the GDP and some economists believe the real number is as high as 10%. (Kim, 2007; paraphrased)
III. INVISIBLE EXPORT OF CHINA
Kim (2007) relates that China has an invisible export and that the contribution of China to global warming and regional mercury fallout states indications that: "…53% of the world's natural and human caused mercury emissions come from Asia, while Africa is distant second with only 18%." There have been high levels of mercury deposition in the United States and research has shown that "…one-fifth of the mercury entering the Willamette River in Oregon comes from abroad, mostly from China." (Kim, 2007) Mercury in China is in its elemental form and therefore, insoluble however, "by the time it reaches the U.S. west coast, it has been transformed into a reactive gaseous material that dissolves in Oregon's web climate – falling onto the Willamette River's watershed and slowly building up toxic levels of mercury in the local wildlife." (Kim, 2007) Furthermore, the cement kilns in China, producing approximately 40% of the cement production annually and worldwide "are a major source of dioxin and furan – pollutants that can be transported airborne across long distances." (Kim, 2007)
IV. GOVERNMENT RESPONSE
The work of Alex Wang entitled: 'The Downside of Growth: Law, Policy and China's Environmental Crisis" relates that the Chinese government has "made a number of major policy pronouncements concerning the environment since the beginning of the reforms in 1978. In 1983, the government 'declared environmental protection a basic national policy.'" (Wang, nd) A broad plan for achieving sustainable development was made by China in 1994. The State Council, for the first time issued a "five-year plan on environmental protection." (Wang, nd) During this period the policy pronouncements stood as representation of the shift that had been made in China "…away from a single-minded focus on economic development to an approach that balances development and environmental protection." (Wang, nd) The problem has been one in which the opponents of environmental protection "were only assuaged by Communist party leadership's assurance that environmental protection would be phased in only to the extent that China's economy could handle. In practice, this has meant that enforcement of environmental regulations has been stronger in the most economically robust industries and regions, and weaker in areas with under-performing economic growth." (Wang, nd) While the environmental problems of China are critically serious, without the environmental reforms, China would certainly be in a worse predicament. In the past twenty years the energy consumption of China has been "only half that of its rate of economic growth…" (Wang, nd) This has been accomplished through a reduction in China's energy intensity by 50% since 1980. The following table lists the developments of China's installed power capacity and power generation in recent years.
Development of China's Installed Power Capacity and Power Generation in Recent Years
Source: Energy Futures and Urban Air Pollution: Challenges for China and the United States (2007)
V. SOLUTIONS AND RECOMMENDATIONS
The work entitled: "Energy Futures and Urban Air Pollution: Challenges for China and the United States" relates the GDP in the United States and the energy use per capita are both several times higher than those for China. These comparisons reflect the cumulative effects of an enormous range of historical activities that contributed to building the U.S. economy. China has embarked on the same path in just the last 25 years and, as economic development has run ahead of pollution control, already is experiencing the adverse health, agricultural, environmental and quality of life effects largely ameliorated in the U.S. In the last 30 years." (2007) Recommendations of this report include those as follows:
China should learn from the successes and failure of the U.S. And other developed countries in reducing the influence of energy use on air quality;
Continued dialogue and information exchange among U.S. And Chinese scientists and policy-makers should be promoted through professional organization, government support programs, and the National Academies in both countries to promote joint development of energy and pollution control strategies." (Committee on Energy Futures and Air Pollution in Urban China and the United State, Policy and Global Affairs, 2007)
Other findings of this report include the fact that "an important lesson learned is that air pollution damage imposes major economic costs, through premature mortality, increased sickness and lost productivity, as well as in decreased crops yields and economic impacts." (Committee on Energy Futures and Air Pollution in Urban China and the United State, Policy and Global Affairs, 2007) Studies conducted in the United States have shown that "emission reduction programs provide much greater benefit than their costs." (Committee on Energy Futures and Air Pollution in Urban China and the United State, Policy and Global Affairs, 2007) It is interesting to note that emission controls are generally not as expensive as first believed to implement and "appropriate programs can lead to economically efficient approaches for improving the environment, reducing costs further." (Committee on Energy Futures and Air Pollution in Urban China and the United State, Policy and Global Affairs, 2007) It is stated that "control costs are not purely costs as they create opportunities…" such as the manufacture and sales of energy efficient pollution control equipment. Air pollution industries in the U.S. is said to have generated an additional $27 billion in revenues employment approximately 178,000 in 2001. (Committee on Energy Futures and Air Pollution in Urban China and the United State, Policy and Global Affairs, 2007; paraphrased) Recommendations which arose from these findings include the recommendation that both the U.S. And China need to improve permitting policies and economic mechanisms that reflect the external costs of pollution that are being paid by others whether it be through adverse health effects and quality of life degradation and might include taxes high enough on emissions to make the adding of controls more attractive economically and rebates or subsidies are suggested as possible methods for encouraging higher efficiency as well as technologies of a renewable nature. (Committee on Energy Futures and Air Pollution in Urban China and the United State, Policy and Global Affairs, 2007)
This study further states findings that concentration for SO2 and NO2 along with Pb of an excessive nature have experienced reductions in order to comply with the levels of health standards in the United States however, China is lagging behind and there are still to many areas in China "where these exceed ambient standards." (Committee on Energy Futures and Air Pollution in Urban China and the United State, Policy and Global Affairs, 2007) Stated as recommendations are those as follows:
The U.S. And China should "adopt minimum standards based on healthful air quality, which may require revising currently accepted standards.
Greater efforts are needed to understand and educe emissions from local sources in China where these standards are exceeded. These efforts would include source apportionment and dispersion modeling studies to determine sour contributions, attainment studies to determine the need emissions reductions, engineering design studies to evaluate control alternatives, enforcements to assure that the controls are implemented, and monitoring at all emissions source and receptor to assure that the reductions are successful;
U.S. And China need to evaluate and redesign compliance monitoring networks to better understand these precursor gases and local vs. regional contributions to PM25 and O3;
Multiple complementary modeling and data analysis methods need to be applied in both countries to determine major contributors and to evaluate non-linearity in emission reduction efforts;
5) Regional emission caps currently in palace in both the U.S. And China should be reexamined as they may be insufficient to attain healthful ambient concentrations; and PM25 control should be emphasized over, but not at the expense of PM10 and O3 reductions. (Committee on Energy Futures and Air Pollution in Urban China and the United State, Policy and Global Affairs, 2007)
The findings of this report also states that the current pollution levels are the result of various uses of energy by various sectors locally and regionally and that the requirement is for all of the sectors to participate in solutions toward pollution reduction and prevention. The current emission records do not accurately represent the "…characteristics of Chinese sources, fuels and operating conditions." (Committee on Energy Futures and Air Pollution in Urban China and the United State, Policy and Global Affairs, 2007) Limitations for control technology at the present are stated to be:
technical expertise; supply bottlenecks; financing; shortsighted economic decisions; and political opposition. (Committee on Energy Futures and Air Pollution in Urban China and the United State, Policy and Global Affairs, 2007)
China does not yet understand or accept hybrid technologies however the media may serve in educating and popularizing these technologies "thus increasing dissemination and potentially decreasing political opposition." (Committee on Energy Futures and Air Pollution in Urban China and the United State, Policy and Global Affairs, 2007) Recommendations arising from these specific findings in the study are stated to be:
Emission inventories must continued to be improved in both countries, with greater effort placed on developing real-world emission factors that can be related to available data for areas and mobile sources;
Emission certification tests, while necessary to evaluate new engine and industrial design, do not well present real-world emission factors. Real-world testing methods are proven technology and should be more widely applied in the U.S. And China;
Fuel-based emissions provide a common basis for combustion emissions, are more easily related to available activity data and allow comparison among energy sectors;
Emission inventories need to be evaluated and verified by independent means, such as receptor modeling. Special events (e.g. wildfires, dust storms, holiday celebrations) need to be included in inventories related to the time an location of occurrence;
There has to be a participation in emission reductions from all sectors, not just major industries. Enforcement and monitoring, as well as incentives, are needed to assure that emission reductions are implemented and maintained;
Incremental improvements should be made where possible, even if the best emission reduction technology is unaffordable at the current time; and Governments must improve policy incentives to adopt specific control technologies. Policies requiring the implementation of pollution controls is a positive first step, but these policies must be developed in tandem with appropriate incentives to overcome financial or other barriers." (Committee on Energy Futures and Air Pollution in Urban China and the United State, Policy and Global Affairs, 2007)
SUMMARY AND CONCLUSION
It would appear that China's reliance on the United States has extended further than the need of modeling its country's economy upon many of the same principles that the United States formed during the industrial revolution as China now needs U.S. assistance and guidance in understanding, then accepting and finally implementing pollution control technology to meet policy standards in China and those set out in International laws. The rate of premature deaths in China from air pollution are shockingly high and it is clear that China must continue to address this problem and seek a solution and a reduction in air pollution in China.
Bibliography
Energy Futures and Urban Air Pollution: Challenges for China and the United States (2007) Development, Security, and Cooperation (DSC) Committee on Energy Futures and Air Pollution in Urban China and the United States – Development, Security and Corporation: Policy and Global Affairs. National Academy of Engineering and National Research Council of the National Academies and the Chinese Academy of Engineering Chinese Academy of Sciences. Online Pre-publication Release available at http://books.nap.edu/openbook.php?record_id=12001&page=R2
Holder, Kevin (2007) Chinese Air Pollution deadliest in World – National Geographic News 9 July 2007. Online available at http://news.nationalgeographic.com/news/2007/07/070709-china-pollution.html
Kim, Juli S. (2007)Transboundary Air Pollution – Will China Choke On Its Success? – A China Environmental Health Project Fact Sheet. 2 Feb. 2007. China Environment Forum in partnership with Western Kentucky University on the U.S. AID-supported China Environmental Health Project (CEHP)
Wang, Alex (nd) The Downside of Growth: Law, Policy and China's Environmental Crisis. Perspectives Vol. 2 No. 2. Online available at http://www.oycf.org/Perspectives/8_103100/downside_of_growth.htm
Environmental Policies and Problems in China: Air Pollution
---
Are you busy and do not have time to handle your assignment? Are you scared that your paper will not make the grade? Do you have responsibilities that may hinder you from turning in your assignment on time? Are you tired and can barely handle your assignment? Are your grades inconsistent?
Whichever your reason is, it is valid! You can get professional academic help from our service at affordable rates. We have a team of professional academic writers who can handle all your assignments.
Plagiarism free papers
Timely delivery
Any deadline
Skilled, Experienced Native English Writers
Subject-relevant academic writer
Adherence to paper instructions
Ability to tackle bulk assignments
Reasonable prices
24/7 Customer Support
Get superb grades consistently
Online Academic Help With Different Subjects
Literature
Students barely have time to read. We got you! Have your literature essay or book review written without having the hassle of reading the book. You can get your literature paper custom-written for you by our literature specialists.
Finance
Do you struggle with finance? No need to torture yourself if finance is not your cup of tea. You can order your finance paper from our academic writing service and get 100% original work from competent finance experts.
Computer science
Computer science is a tough subject. Fortunately, our computer science experts are up to the match. No need to stress and have sleepless nights. Our academic writers will tackle all your computer science assignments and deliver them on time. Let us handle all your python, java, ruby, JavaScript, php , C+ assignments!
Psychology
While psychology may be an interesting subject, you may lack sufficient time to handle your assignments. Don't despair; by using our academic writing service, you can be assured of perfect grades. Moreover, your grades will be consistent.
Engineering
Engineering is quite a demanding subject. Students face a lot of pressure and barely have enough time to do what they love to do. Our academic writing service got you covered! Our engineering specialists follow the paper instructions and ensure timely delivery of the paper.
Nursing
In the nursing course, you may have difficulties with literature reviews, annotated bibliographies, critical essays, and other assignments. Our nursing assignment writers will offer you professional nursing paper help at low prices.
Sociology
Truth be told, sociology papers can be quite exhausting. Our academic writing service relieves you of fatigue, pressure, and stress. You can relax and have peace of mind as our academic writers handle your sociology assignment.
Business
We take pride in having some of the best business writers in the industry. Our business writers have a lot of experience in the field. They are reliable, and you can be assured of a high-grade paper. They are able to handle business papers of any subject, length, deadline, and difficulty!
Statistics
We boast of having some of the most experienced statistics experts in the industry. Our statistics experts have diverse skills, expertise, and knowledge to handle any kind of assignment. They have access to all kinds of software to get your assignment done.
Law
Writing a law essay may prove to be an insurmountable obstacle, especially when you need to know the peculiarities of the legislative framework. Take advantage of our top-notch law specialists and get superb grades and 100% satisfaction.
What discipline/subjects do you deal in?
We have highlighted some of the most popular subjects we handle above. Those are just a tip of the iceberg. We deal in all academic disciplines since our writers are as diverse. They have been drawn from across all disciplines, and orders are assigned to those writers believed to be the best in the field. In a nutshell, there is no task we cannot handle; all you need to do is place your order with us. As long as your instructions are clear, just trust we shall deliver irrespective of the discipline.
Are your writers competent enough to handle my paper?
Our essay writers are graduates with bachelor's, masters, Ph.D., and doctorate degrees in various subjects. The minimum requirement to be an essay writer with our essay writing service is to have a college degree. All our academic writers have a minimum of two years of academic writing. We have a stringent recruitment process to ensure that we get only the most competent essay writers in the industry. We also ensure that the writers are handsomely compensated for their value. The majority of our writers are native English speakers. As such, the fluency of language and grammar is impeccable.
What if I don't like the paper?
There is a very low likelihood that you won't like the paper.
Reasons being:
When assigning your order, we match the paper's discipline with the writer's field/specialization. Since all our writers are graduates, we match the paper's subject with the field the writer studied. For instance, if it's a nursing paper, only a nursing graduate and writer will handle it. Furthermore, all our writers have academic writing experience and top-notch research skills.
We have a quality assurance that reviews the paper before it gets to you. As such, we ensure that you get a paper that meets the required standard and will most definitely make the grade.
In the event that you don't like your paper:
The writer will revise the paper up to your pleasing. You have unlimited revisions. You simply need to highlight what specifically you don't like about the paper, and the writer will make the amendments. The paper will be revised until you are satisfied. Revisions are free of charge
We will have a different writer write the paper from scratch.
Last resort, if the above does not work, we will refund your money.
Will the professor find out I didn't write the paper myself?
Not at all. All papers are written from scratch. There is no way your tutor or instructor will realize that you did not write the paper yourself. In fact, we recommend using our assignment help services for consistent results.
What if the paper is plagiarized?
We check all papers for plagiarism before we submit them. We use powerful plagiarism checking software such as SafeAssign, LopesWrite, and Turnitin. We also upload the plagiarism report so that you can review it. We understand that plagiarism is academic suicide. We would not take the risk of submitting plagiarized work and jeopardize your academic journey. Furthermore, we do not sell or use prewritten papers, and each paper is written from scratch.
When will I get my paper?
You determine when you get the paper by setting the deadline when placing the order. All papers are delivered within the deadline. We are well aware that we operate in a time-sensitive industry. As such, we have laid out strategies to ensure that the client receives the paper on time and they never miss the deadline. We understand that papers that are submitted late have some points deducted. We do not want you to miss any points due to late submission. We work on beating deadlines by huge margins in order to ensure that you have ample time to review the paper before you submit it.
Will anyone find out that I used your services?
We have a privacy and confidentiality policy that guides our work. We NEVER share any customer information with third parties. Noone will ever know that you used our assignment help services. It's only between you and us. We are bound by our policies to protect the customer's identity and information. All your information, such as your names, phone number, email, order information, and so on, are protected. We have robust security systems that ensure that your data is protected. Hacking our systems is close to impossible, and it has never happened.
How our Assignment  Help Service Works
You fill all the paper instructions in the order form. Make sure you include all the helpful materials so that our academic writers can deliver the perfect paper. It will also help to eliminate unnecessary revisions.
2.      Pay for the order
Proceed to pay for the paper so that it can be assigned to one of our expert academic writers. The paper subject is matched with the writer's area of specialization.
3.      Track the progress
You communicate with the writer and know about the progress of the paper. The client can ask the writer for drafts of the paper. The client can upload extra material and include additional instructions from the lecturer. Receive a paper.
4.      Download the paper
The paper is sent to your email and uploaded to your personal account. You also get a plagiarism report attached to your paper.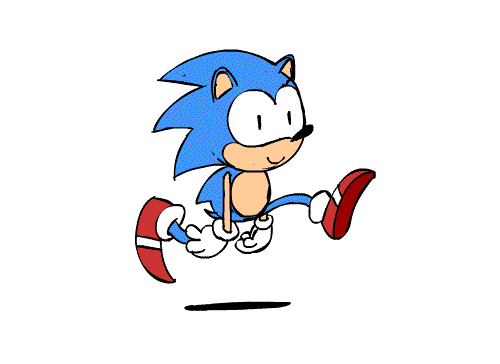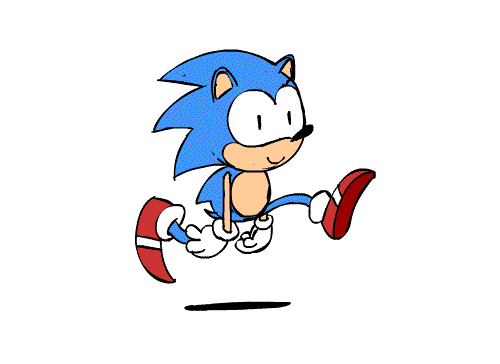 PLACE THIS ORDER OR A SIMILAR ORDER WITH US TODAY AND GET A PERFECT SCORE!!!
---