Students With Disabilities Who Did Not Complete High School
Richard Wieringo
This case study explores the experiences of students with disabilities who have dropped out of high school, so as to identify related factors that led to their decisions. Participants will include both males and females who were designated as students with disabilities at Ridgeville High School (pseudonym for a Virginia high school) and who dropped out between their third and fourth years of high school, during the 2009 to 2012 academic school years. All participants will be between the ages of 18 and 21. The proposed research design is a phenomenological study to be conducted through the use of semi-structured interviews, journaling, and observation of the sample population, with the aim of identifying common experiences among students who have dropped out of school close to graduation. The results of the semi-structured interviews will be examined using reductive qualitative analysis, which will include the use of coding and extraction of themes. Implications of the results will be discussed.
ACKNOWLEDGMENTS
Table of Contents
V.ABSTRACT
VI.ACKNOWLEDGMENTS
Definition of Terms
Chapter One/Introduction 11
Background
Problem Statement
Purpose of the Study
Research Questions
Research Plan
28.CHAPTER TWO/LITERATURE REVIEW
28.Introduction
Theoretical Framework
Teacher Training and Implementation of Inclusion
Inadequate Standards for IEP Programming
Exit Exams
Inclusion Practices that Don't Support Students
CHAPTER THREE. METHODOLOGY
96
Introduction
Research Questions
110 (Merriam, 2009).
The Coding Process
Trustworthiness
Ethical Considerations
14 (Pesko, 2008)6Situation to Self
References
136 APPENDICES
Definition of Terms
Disability: As stated in the Americans with Disabilities Act of 1990, disability is defined as "a physical or mental impairment that substantially limits one or more major life activities" (Jacob, Decker, & Harsthorne, 2010, p. 130).
Dropout: A student who has officially dropped out of school. Dropouts usually have not attended school for one year, with the intention of not graduating.
Dropout prevention: Strategies, techniques, and programs that have the objective and/or result of decreasing dropout rates.
Dropping out: This concept has been defined by Finn & Dynarski,(2007) as a slow process of disengagement that usually begins early in one's school career and is manifested in warning signs like absenteeism and low grades. The process ends in the decision to ultimately quit school with the intention of not graduating.
Individuals with Disabilities Education Act (IDEA): A law that guarantees that children with disabilities are provided with early intervention, special education, and other related services that aim to give them equal opportunities.
Inclusion: The act and concept of including students with disabilities in regular classrooms and schools without special treatment, supposedly so that they will feel that they belong and so that they can immerse themselves in general society.
Individualized Education Plan (IEP): A program specifically designed to address the distinctive needs of children, especially those with disabilities. IEPs are mandated by IDEA and are subject to federal regulations.
No Child Left Behind Act (NCLB): A law was enacted by the United States Congress to upgrade American primary and secondary education by holding states, school districts, and schools accountable for achieving academic standards and by providing parents more freedom of choice when their local schools are not producing acceptable student achievement.
Qualitative data analysis (QDA): A flexible process of noticing things, collecting data, and contemplating what the data suggest.
Special education: Specialized instruction for students with disabilities (Conderman & Pedersen, 2005, p. 90).
Student engagement: Active student participation in school activities (both academic and extracurricular), which typically leads to positive attitudes and behaviors regarding school and a desire to perform well in school (Harris, 2008).
CHAPTER ONE: INTRODUCTION
The United States has had a well-documented struggle with dropout rates in public education. Tyler and Lofstrom (2009) reported that the United States high school dropout rate consistently fluctuates between 22% and 25%. The Editorial Projects in Education (EPE) Research Center (2010) estimated that approximately 1.3 million youths drop out of high school every year. Of these, many are considered to be students with disabilities. Feng and Sass (2010) reported that the likelihood that students with educational challenges, such as those in special education, will drop out of school is double that of their peers. Furthermore, Mellard (2005) noted, "Even though it is easy to talk about dropout rates, it is much harder to keep track of them. Tracking special education dropout rates is challenging. Yet, such information is critical in communicating the significant dropout issues of youth with disabilities to Congressional and state lawmaking bodies, state and local commissioners, and the general community." (Iosifides, 2011)
Therefore, the effort to address the challenges of high school dropouts should include examining the significant subpopulation of students with disabilities who opt to discontinue their high school education. This qualitative case study will explore the lived experiences of individuals with disabilities who dropped out of a selected high school between 2009 and 2012 and examine the issues and policies that affect the school dropout issue among youth with disabilities. This chapter provides relevant background about the issue, as well as an explanation of the research problem and purpose. The research questions that will guide the study are presented, and the nature of the study is discussed. The chapter concludes by presenting the organization of the remainder of the study.
Background
In today's information age, financial stability and professional achievement are strongly correlated with educational attainment (Gratz, 2009). Obtaining a high school diploma significantly enhances a young person's capacity to earn a living wage and to assure economic security (Spring, 2008). Individuals who drop out of high school thus enter the job market at a disadvantage. As Levin (2009) noted, "High school graduation captures both the cognitive and the non-cognitive attributes that are important for success in adulthood, and it is usually a minimum requirement for engaging in further training and higher education" (p. 8). Higher education, in turn, characteristically enhances opportunities for advancement in a chosen profession (Gratz, 2009). Today's world is widely considered a "knowledge-driven economy" where employability is measured by one's level of education and unique set of skills (Kennedy, 2010, p. 821). Arguably, education and special skills are acquired through attending high school and are further enhanced and developed during postsecondary education.
Conversely, a student who does not graduate from high school encounters seemingly insurmountable obstacles in securing employment in an increasingly competitive market (Tyler & Lofstrom, 2009). The recent economic recession has further narrowed dropouts' job opportunities (Fogg, Harrington, & McMahon, 2010). Dropping out of high school is a strong predictor of serious negative consequences for both the individual and society (?troth-r, 2006).
These already formidable challenges are further exacerbated for the high school dropout with a disability. Individuals with disabilities typically feel alienated throughout their high school experiences (Edgerton, 2001). As they venture out into mainstream society, these problems carry over and are intensified by the students' frequent dependence on welfare and health services and their difficulties in meeting the demands of society (Tymchuk, Lakin, & Luckasson, 2001).
Students with disabilities who require special accommodations in the workforce routinely face obstacles in securing employment even when they are well educated (Ford, 2007). When individuals with disabilities drop out of school, they may be inadequately prepared for the challenges of gaining and maintaining employment, and thus at risk of becoming unproductive citizens (McNeal, 2011). Vilhjalmsdottir (2010, p. 678) reported that "dropping out of school is a move that can have dramatic consequences in a career." The added challenge of managing the barriers associated with a disability in the workplace can have significant consequences.
Dropout prevention is presented as an effective strategy for increasing literacy rates, expanding career opportunities, and decreasing unemployment rates among students with disabilities. The No Child Left Behind Act (NCLB, 2001) and Individuals with Disabilities Education Act (IDEA, 2004) both support the goal of decreasing dropout rates for the general populace as well as for students with disabilities. The standard elements of dropout prevention programs include
Raising standards and expectations relative to students and programs for aiding young people at risk to ensure that they meet these higher standards and expectations;
Identifying early warning signs of dropping out and intervening effectively (Knight & Ruddock, 2008).;
Improving instruction in the classroom;
Teacher and school accountability;
Improving teacher quality;
Including vocational training and counseling as a part of the school curriculum; and Including and improving participation in schools by families, peers, and the community, particularly with respect to support for students at risk (Martin & Fabes, 2008).
One important limitation of these efforts is that their success has been primarily measured through the use of standardized assessments (Abedi, 2004), which have been widely criticized for failing to address the unique needs of students with disabilities. (Boeije, 2009) argued that students already struggling with achievement in schools can expect to find the stringent standards imposed by standardized testing unattainable; feeling hopeless, these students are likely to give up their educational pursuits at the earliest opportunity. It has also been argued that standardized testing and assessment negatively affect the motivation of some students and thus increase the dropout rate, because teachers are forced to teach to the tests within a narrow curriculum, compromising student engagement (Rumberger & Palardy, 2005).
The shift toward standardized testing has failed to result in a meaningful reduction of high school dropout rates, and students with disabilities continue to be marginalized by the culture of testing in public education (Dynarski et al., 2008). With that said, the needs of students with specific educational challenges are diverse and complex, and the solutions to their needs are not revealed in the results of standardized testing (Crawford & Tindall, 2006). Special education issues that demand more immediate attention include (a) ensuring that special education teachers have appropriate textbooks, (b) providing special education teachers with help to complete needed paperwork relative to student assessments and intervention; and (c) investigating why "a disproportionate number of children of color end up in special education" (Shorr, 2006, p. 1).
Without giving the proper attention to special education, the ongoing challenge of dropping out among students with disabilities cannot be addressed. It is clear that it is an issue that has been flying under the radar and at the same time being ignored. Bringing the attention back to the issue appears to be the only way this concern can be addressed.
Ascertaining the characteristics that dropouts display and identifying the common reasons why students with disabilities drop out is vital to developing and applying appropriate effective dropout prevention strategies and programs. According to the Council for Exceptional Children (CEC), students with disabilities are diverse and have different needs and goals (Gargiulo, 2011). The Council for Exceptional Children (2010) explained that students with disabilities
Differ from one another in ability, age, learning style, and personality;
Come from all cultural backgrounds and may speak languages other than English;
Have unique learning needs based on their disabilities that require a number of special education and related services, such as specially designed instruction, adapted materials, speech-language therapy, or adaptive physical education;
May have cognitive impairments, such as intellectual disability, that can range from mild to profound;
May have learning disabilities that require specific teaching strategies, including accommodations to and modifications of the general education curriculum;
May have physical disabilities that require the use of wheelchairs or other assistive devices;
May have impairments that are sensory, such as hearing loss and vision impairments;
Might have emotional conditions; and May have their learning complicated by chronic health problems and multiple disabilities. (Gargiulo, 2011)
Contrary to common myths, students with disabilities can succeed in school, and, when provided with an adequate education, they grow mentally and socially (Gargiulo, 2011).
Much variation exists within the population of students with disabilities; however, particular disability classifications are more strongly linked to negative educational outcomes, as well as to a lack of confidence, self-consciousness, and difficulties in understanding language and instructions (Heckman & LaFontaine, 2010). In addition, students with disabilities are "…more likely [to] become involved in major disciplinary incidents like suspensions and expulsions than are their peers in general education programs. & #8230; [They regularly] attain significantly lower levels of academic performance than the average student" (Swanson, 2008, p. 1). These factors certainly contribute to dropping out and to the lifelong consequences that follow.
Situation to Self
I have always taken a particular interest in students with disabilities; my goal has been to help these students perform to their fullest potential and to ensure that they complete high school in order to reverse the dropout rate among special education students. This research study is therefore very important to me in my quest to assist my students. I believe that, if I can understand the experiences that culminate in the decision to drop out of high school, I can reduce those experiences as a teacher and, further, encourage administrative changes that could encourage special education students to stay in school.
Problem Statement
The disabilities experienced by special education students place them at a disadvantage in pursuing financial stability and professional success (Ford, 2007). Special education students that graduate with disabilities will eventually require special accommodations in the workplace, and some may have cognitive disabilities that limit their career opportunities (Levinson & Palmer, 2005). Not completing high school inherently increases the challenges that these individuals face as they strive to become productive members of society and attain personal independence. To reduce dropout rates among students with disabilities, strategies beyond increased government spending on special education programs should be investigated. Understanding the experiences of students with disabilities is a starting point for developing such strategies.
It is important that predictive factors or indicators are recognized early in order to delay or even stop special education students from dropping out. Balfanz, Herzon, and MacIver (2006) asserted that four indicators predict a student's risk of dropping out of high school: (a) missing school more than 20% of the time, (b) earning a poor final behavior grade, (c) failing English, and (d) failing math. Directing additional interventions toward students with disabilities is often thought to drain resources that could potentially yield results elsewhere; Balfanz et al. (2007) contended that students with disabilities routinely receive extra interventions while other students who might benefit from additional interventions are not successfully identified. Until predictive factors can be better identified, the concerns that targeting interventions at specific populations may or may not be effective will remain.
I argue that interventions helping to ensure that students with disabilities graduate from high school should not be perceived as a financial drain but, rather, as an investment. Interventions for one group of students may simultaneously serve to benefit other groups. Identifying common reasons why high school students with disabilities drop out can inform the successful application of various dropout prevention strategies and techniques that might eventually be generalized to other populations. While students may drop out for diverse reasons, common factors may exist that could point to opportunities for change within the school so as to better support at-risk students. Thus far, the literature has focused too narrowly on identifying students at risk from becoming part of the drop out statistics among special education students. The literature rarely, if ever, focuses on the early indicators and warning signs behind the high drop out rate of special education students. This research study attempts to fill that gap by gaining personal insight from the perspective of students with disabilities who decided to drop out of school.
Purpose of the Study
The purpose of this qualitative case study is to explore the lived experiences of individuals with disabilities who dropped out of the selected public high school in Virginia between 2009 and 2012 as well as to evaluate the effectiveness of the special education program with special education students who are at high risk for dropping out of high school. Research studies typically focus on the common attributes and demographics of students with disabilities who dropped out of school, rather than on the experiences of these students that led to and influenced their decision to drop out. in-depth interviews will be the primary data gathering method from at least 15 participants who will be asked to share their experiences as they came to the decision to drop out of high school. The results of this study may contribute insight into the causes of attrition rates and thus suggest strategies that can address the problem. The school under study was chosen because of its broad population of students with disabilities and its high dropout rates. The investigation will use the participants' personal experiences in order to interpret the phenomenon. The researcher assumes the participants will be honest and open while answering the interview questions. The researcher will utilize a methodology that can ascertain the reasons why students with disabilities drop out of high school. The researcher will be able to recommend approaches that could reduce the dropout rate among students with disabilities.
Research Questions
This qualitative research study is guided by three research questions:
1. What are the common experiences of students with disabilities who drop out of school? This question is based on a gap in existing literature that has resulted from researchers' tendencies to focus more on the statistics and then consequence rather than a more personal account of the students themselves and their point-of-view. In the present study, I will seek insight into students' experiences that influenced their decisions to drop out of school near graduation. I hope to assess the effectiveness of the special education program with students who are at high risk for dropping out of high school through getting the students perception.
2. What are student's perceptions of how the special education program were running at their school? Whether or not they believe that it was effective or not?
3. What were the common factors contributing to the decisions of the study participants to drop out of school? I anticipate that examining the experiences of students with disabilities who dropped out of school will yield common factors that contributed to their decisions.
Delimitations and Limitations
Delimitations refer to those aspects of a research study that are within the control of the researcher (Bloomberg & Volpe, 2012). Delimitations are intentional selections of boundaries for conducting the research and are informed by time, resources, location, and the scope of the study (Bloomberg & Volpe, 2012). In other words, this investigation discusses the workable boundaries that allow for a thorough investigation of the research questions and thus increase the credibility of the research.
The scope of this study is to identify the reasons why students with disabilities drop out of school at rates disproportionate to students in general education programs. The contributing factors may be related to a lack of interest in education; a lack of a sense of belonging in school; absenteeism because the students do not want to attend school, which they consider a hostile environment; and inappropriate curriculum because the school does not completely meet their special academic needs.
Therefore this study will require the collection of rich and detailed data, and the best method for collecting this kind of data is to work with a small sample size. I intend to conduct in-depth interviews that will allow students with disabilities to share their experiences and perceptions that contributed to their decisions to drop out of high school near graduation. Using a larger sample size would require too much time and resources to gather and analyze the data. Time and resources also contributed to the decision to delimit the study to one specific location. (Lodico, Spaulding, & Voegtle, 2010).
Limitations are factors that "expose the conditions that weaken the study" (Bloomberg & Volpe, 2012, p. 114) and the "external conditions that restrict or constrain the study's scope or may affect its outcome" (Bloomberg & Volpe, 2012, p. 103). One such factor is the breadth of the term "disability." The broad nature of the term may result in wide variations among reported factors that contributed to dropout, and this range of unique experiences and circumstances could limit the generalizability of the findings. The type and severity of students' disabilities are critical to the study as they affect other outcomes. For instance, the researcher will establish that students with more severe disabilities may have a greater likelihood of high absenteeism, which positively correlates to the probability of that student dropping out (Lehr, Johnson, Bremer, Cosio, & Thompson, 2004, p. 12). Spencer (2009) conducted a study of attendance records of 42 eighth-grade students at an urban school and determined that the students who were persistently absent eventually dropped out.
Based on the recommendation of Lehr et al. (2004), initial data will be gathered on each participant to learn more about that person's background. The data will include age, gender, socioeconomic background, ethnicity, native language, region, mobility, ability, parents' employment, school size and type, family structure, and type of disability. The legal definition of an individual with severe disability which is when individuals who have a physical or mental impairment that substantially limits one or more major life activities (34 CFR 350.5, as cited in U.S. Law, 2011) will be applied in this study. Each student's disability will be classified by level of its severity using this definition (see Appendix a), and the classification will be validated by a professional school counselor. According to Wasburn (2005) Federal legislation has identified 12 categories of disabilities applicable to students: autism, deafness, blindness, emotional disturbance, hearing impairment, mental retardation, multiple disabilities, orthopedic impairments, other health impairments, recognized learning disabilities, speech/language impairments, brain trauma, and visual difficulties (Siegel, 2011). These categories will be used to identify, classify, and code the participants' disabilities. These terms will be distinguished by the coding using different numbers that will display the categories.
The transcription and coding of the journaling, interviews, and field notes from observations provide ways of identifying issues that will need to be addressed. It will also need to look at factors that are not fixed and can be changed, and which are therefore "the focus of efforts to increase school completion" (Lehr et al., 2004, p. 12). Identifying issues and concerns depends on what the participants are willing to share, and thus the openness of subjects is another potential limiting factor in the study. For instance, stressful life events are incidents in their lives that are very personal; if the participant elects not to disclose these painful experiences, they will not be available for analysis. Hence, access to school counseling records might prove essential to this study. Although counseling records are confidential the school administration will permit access to these records with proper consent according to the rules and regulation of the school system. I will carefully guard the data to ensure that no violations of confidentiality occur. All of which will be discussed in more detail in the methodology chapter.
These characteristics and factors commonly associated with the act of dropping out are grades, disruptive behavior, absenteeism, school policies, school climate, parenting, sense of belonging, attitudes toward school, educational support in the home, retention (i.e., having to repeat a grade), and stressful life events (Lehr et al., 2004, pp. 12-13). Some variables are easy to identify, while some may need careful observation and access to private information. For instance, personal problems disclosed in confidential or sealed environments, such as juvenile delinquency, will probably have an impact on the decision to drop out but may not be voluntarily disclosed.
Research Plan
The researcher selected this plan because it will examine the effects of dropping out of school and will describe theoretical models for understanding the school dropout problem. A sample size of 15 was chosen for this study so that there would be a diverse group. They will be a representative of the larger population from which they were drawn for the reason that they come from different backgrounds. The school records will need to be reviewed to obtain information such as behavior issues and absences in school. The researcher is not familiar with any of these students, nor has had any prior relations with any of them. The researcher will keep their personal knowledge confidential by explaining to them the benefits of the study. The researcher will seek to identify the primary reasons why students with disabilities opt to drop out of high school by conducting in-depth interviews of students with disabilities who have chosen to drop out from a particular high school with a high percentage of students with disabilities. The researcher will apply a phenomenological approach in which the perspectives and experiences of those living out the phenomenon studied are investigated (Merriam, 2009). Further data will be collected from interviews that will be done with open ended questions. After I have identified students eligible for the study (from a convenience sample of individuals known to me), I will seek their consent; those with the mental capacity to consent will be contacted directly, while those who may not have the mental capacity to consent will be contacted via their parents or guardians with parental consent.
The students to be contacted will be former third- and fourth-year students with disabilities who did not complete high school. These students were enrolled in school between the 2009 to 2012 academic school years. Semi-structured interviews will be utilized and will consist of open-ended questions that will help to answer the research questions. I plan to test the validity of the interview questions through their review by educators who work with students with disabilities. The experts will be provided with a categorically scaled survey, asking them to rate the questions on a scale from 1 to 5 (with 1 representing poor and 5 representing excellent). The experts will be invited to make comments and suggestions where necessary. I will also conduct a short pilot study after achieving Institutional Research Board (IRB) approval to test the feasibility of the interview questions, student journaling, and observation exercises that will be discussed in depth in the methodology chapter. To ensure credibility and reliability of the interviews, the participant face-to-face interview will be the primary data gathering tool in the study. The interview protocol will include open ended questions will deal specifically with how students with disabilities are dealing with their experiences.
Data to be collected include status variables, race/ethnicity, age, financial situation and variables such as grades and extracurricular activities, which will be validated through the examination of each student's school records. Participants will also be observed in real-world situations either at work or in some other social setting, where applicable and appropriate. Finally, participant journaling will be conducted; participants will prepare a written reflection of no more than one page in length, explaining their perceptions of how dropping out of school has impacted their lives.
Once collected, the data is going to be organized and then categorized. I will then address follow-up questions to the participants if necessary. I will also take notes of observations made in the real-world social context. I will transcribe the interviews and analyze the transcripts, together with field notes, using qualitative data analysis (QDA).
QDA involves a flexible process of noticing things, collecting them, and thinking about them (Merriam, 2009). QDA was derived from a process developed by John V. Seidel (Shorr, 2006). Noticing things pertinent to the topic involves the observations made during the course of research and observing the respondents in real-world social contexts. The researcher will review and analyze the data. The researcher will also code them and classify them into general categories. According to Miles and Huberman (, 2011), "codes are tags or labels for assigning units of meaning to the descriptive or inferential information compiled during a study" (p. 209).
The coded data, is going to be sorted. This step involves "searching for types, classes, sequences, processes, patterns or wholes" that will "assemble or reconstruct the data in a meaningful or comprehensible fashion" (Boeije, 2009). The data can be organized in groups which relate to particular areas of interest. The next step is to read all of the data carefully and construct a category system that allows all of the data to be categorized systematically. The categories will be internally homogeneous and externally heterogeneous. Subcategories will be made when needed, and new categories may arise throughout the course of sifting through data that have already been initially coded. The goal is to identify correlations and relationships between variables and eventually to make sense out of the complex processes that caused the participants with disabilities in the study to drop out of high school.
Because setting up personal meetings might prove difficult in some cases, I expect to conduct at least some of the interviews by electronic correspondence such as phone or Skype. I will combine these results with those from face-to-face interviews so as to ascertain the primary reasons these students chose to drop out of high school. I will then make recommendations with regard to appropriate dropout prevention strategies. The recommendations will be based on participant interviews, field notes from active observations, and data culled from student journaling (see Appendix C), combined with analysis of prior academic sources such as the students grades and attendance. Ultimately, I hope that these recommendations will be applied in ways that can strengthen the resolve of students with disabilities not to quit high school.
In Chapter II, the chapter will focus more on presenting a comprehensive literature overview on the study. This will be done by giving a glimpse into the historical background of the ideas that are under this study. It is in this chapter that the aim of the study and basis will be accessible, which will likewise contain the meaning of numerous terms that will be applied.
CHAPTER TWO: LITERATURE REVIEW
Introduction
This study will examine the common reasons cited for the high dropout rate of secondary level students with disabilities. A review of the literature will summarize prior research into dropping out of American public schools, with particular emphasis on the population of students with disabilities (Boeije, 2009). Students with disabilities experience a range of challenges during their education, and therefore their reasons for considering dropout are varied. The nature of a particular student's disability is sometimes the primary barrier to completion, while in other cases institutional and programmatic factors are cited (Sass & Feng, 2012). Despite substantial efforts to improve educational outcomes for students with disabilities at the secondary level (Bello, 2006; Schulte & Villwock, 2004; Woods, 2007), dropout rates remain high.
The need for this study is well documented in the literature. Reschly and Christenson (2006) explained that, once educators and policymakers can identify the reasons for the high dropout rate among students with disabilities, they will be able to more effectively prevent students at risk from dropping out of school. A meta-analysis of 16 qualitative case studies conducted by Cobb, Sample, Alwell, and Johns (2006) suggested that identifying the reasons why a student with disabilities might drop out will also help to direct appropriate intervention strategies. The studies conducted by Cobb et al. (2006) are especially instructive because they involve interventions among 791 students with various disabilities. Cognitive intervention strategies were used in each case, with encouraging results with respect to dropout prevention (Cobb et al., 2006). Thus, exploring the reasons for the dropout rates in the literature can lead to improved identification of at-risk students and corresponding strategies for preventing or reducing dropout rates.
An example of a similar case study was conducted by Chirtes (2010) who conducted a case study during the school year 2008-2009 involving 682 students from a specific town. The relevant data collected was from students' family members and the school environment was observed. The study identified 15 school dropouts whose attendance records predicted that they would eventually drop out of school (Chirtes, 2010).
An example of a qualitative case study similar to the present proposal was conducted by Shah, Alam and Baig (2012). Shah et al. (2012) conducted a case study of students in a school district in Gilgit-Baltistan, Pakistan. Twenty-four students participated in semi-structured interviews intended to reveal the students' sense of belonging relative to the personality of teachers. Research findings established a possible link between a student's sense of belonging and the likelihood of the student dropping out of school (Shah et al., 2012).
An example of a qualitative case study in which participant journaling was a part of the data collection was conducted by Quinn (2010). The purpose of the research was to determine the extent to which female participation in education and increasing feminist ideology had influenced universities' culture and curriculum and how those factors interacted with the lived experiences of women graduating from universities in social contexts (Quinn, 2010). Thus journaling was perceived as a method by which the lived experiences of the persons experiencing a particular phenomenon can share those experiences freely.
This chapter will review the study's theoretical framework and related literature so as to uncover existing gaps in knowledge about the factors that influence students with disabilities to drop out. The reasons for the drop out rate will be explored, and programs implemented to support retention will be discussed.
Theoretical Framework
The research literature has proposed various reasons why students with disabilities exceed the nation's high school dropout rate. The main reasons relate to their own abilities and to the ability of social and education institutions to effectively respond to the students' disabilities (Bloom, 2010; Heckman & LaFontaine, 2010; Stearns & Glennie, 2006). These themes fall within the theoretical framework of social cognitive theory, which assumes that beliefs about "self-efficacy" function together with "cognized goals, outcome expectations, and perceived environmental impediments and facilitators" in directing how humans are motivated to act and how their "well-being" is regulated (Bandura, 1998, p. 623). In other words, an individual's belief in his or her ability to succeed (self-efficacy) impacts learning outcomes. According to Zimmerman, Bandura, and Martinez-Pons (1992), self-efficacy, in the context of social cognitive theory, is related to student motivation to learn and student engagement in the learning process.
Themes in the literature confirm the view of social cognitive theory underscoring engagement by demonstrating that students underachieve as a result of a lack of motivation to learn, a significant causal factor in student dropout (Zimmerman et al., 1992). Motivation is described as related to engagement, or how the student's "cognitions, behaviors, and affects are energized, directed, and sustained" for the duration of the in-school experiences or activities (Schunk & Mullen, 2012, p. 219). Within the theoretical framework of social cognitive learning, motivation refers to processes that are impacted by the person's emotions and perceptions as well as the contexts in which their perceptions are formed, including peer relations, classrooms, community, and home (Schunk & Mullen, 2012).
Student engagement is also captured by the theory of self-determination, which argues that opportunities for adjustment to conditions that influence self-motivation and student engagement correspond with engagement in learning (Wehmeyer, Agran, Palmer, Martin, & Mithaug, 2003). Since students with disabilities have to make adjustments to regulate what they are capable of learning and what they want to learn, opportunities for adjustment are important (Wehmeyer, et. al., 2003). Argan, Wehmeyer, Calvin, and Palmer (2008) argued that promoting "self-regulated learning" techniques among students with cognitive disabilities is especially useful for helping these students achieve better academic outcomes (p. 106). Self-determination theory assumes that, when students have a feeling of connection to and involvement with teachers, they are more likely to feel that they are in control and therefore "more likely to display autonomous reasons for engaging in academic activities" (Close & Solberg, 2008, p. 32). Close and Solberg (2008) combined social cognitive and self-determination theories to predict levels of "distress, achievement and retention" among high-school students (p. 31).
The present study will look at motivation and engagement from the perspective of both social cognitive theory and self-determination as a means of understanding how perceptions of self-efficacy and motivations for retention are directed by opportunities for controlling one's own learning outcomes. In addition to the above information, McNeely, C. & Falci, C. (2004) found that students who had difficulty processing information from oral presentations and written materials and who showed evidence of low self-esteem, were more likely to leave school than their peers without those characteristics.
Dropping Out among Students with Disabilities
Students with disabilities are not the only ones at risk of dropping out. Dropout rates have increased for all students, and studies have identified a subgroup of students termed at-risk as being more likely than others to drop out (Mayya & Ramnarayan, 2004,).. However, the dropout rates among students with disabilities and special needs far exceed that among students enrolled in general education programs (Murray & Naranjo, 2008). It makes sense to look at institutional responses to and treatment of students with disabilities to identify the failures.
Researchers have consistently indicated that students with disabilities struggle to graduate from high school (D'Angelo & Zemanick, 2009) found that only 52% of students in special education graduate from high school. Moreover, while 57% of students with specific learning disabilities and 59% of those with other health impairments graduate, the rates are only 37% for students with mild intellectual disabilities and 35% for those with behavioral or emotional disabilities.
Kortering (2009) noted that these figures stand in stark contrast with the 69% graduation rate of students who are blind or deaf. These figures belie the original goals of the Education for All Handicapped Children Act, which sought to provide special education that would enable students with disabilities to become productive members of society. The high dropout rates indicate that something is wrong with the special education system. Kortering (2009) even questioned the validity of the individualized education plan (IEP), the very basis of special education, if its application fails to improve outcomes for students with disabilities in high school.
Despite the protections and support measures provided to students with disabilities in the public school system, this population of students remains significantly at risk for dropout prior to high school graduation. Institutional failures disenfranchise these students and lead them to withdraw prior to graduation. Given the significant and lifelong consequences of high school dropouts, understanding these factors and addressing them is critical. Institutional failures are explored in depth in the following section.
Institutional Failures Associated with Dropping Out
Inadequate Special Education Programming for Students with Disabilities
In many cases, high schools continue to struggle with offering full and appropriate special education services for students with special needs (Bello, 2006; Schulte & Villwock, 2004; Woods, 2007). Bello (2006) noted that Catholic high schools had no formalized system for special education, and that private schools have no legal requirement to meet the needs of students with disabilities. Bello found that most private schools employed special educators, but that most special education was undertaken through accommodations in inclusive classroom situations and that other, more specialized services were lacking. Most schools in Bello's (2006) study also reported experiencing conflicts between the college preparatory mandates of the curriculum and finding ways to accommodate students with disabilities while still fulfilling achievement standards. The schools in Bello's (2006) study tended to limit admissions to those who needs were deemed manageable within the framework of their standards.
Although Bello (2006) faulted Catholic and other private schools for inconsistencies and discriminatory practices, Maag and Katsiyannis (2010) found similar issues with federally mandated and approved early-intervention programs that permit the identification of students with special needs and their placement in differentiated programs. According to Maag and Katsiyannis (2010), many of these programs are inconsistent with the policy for early intervention, as the criteria for identification and placement are impossible for preschool children to meet. For the most part, only students with a longer history of struggling with behavioral and emotional disorders will meet the criteria for early intervention (Maag & Katsiyannis, 2010).
This situation is unfortunate because early intervention in preschool can remove a number of the problems that contribute to the dropout phenomenon. For instance, early intervention can treat the behavioral and emotional disorders that contribute to underachievement and poor performance. Similarly, early intervention can prevent the need for students to repeat a grade later on. However, since intervention can occur only after it is well established that the student is struggling or has emotional and/or behavioral disorders, the student may already be alienated from the school environment and well on the way to dropping out before anyone notices the problem, making it difficult to reengage the student.
Teacher Training and Implementation of Inclusion
Wasburn-Moses (2005) worried that teachers are asked to do too many things for too many diverse students, and that they therefore find it difficult to do anything well, including special education inclusion. To determine how realistic it is for teachers to adopt inclusion, Wasburn-Moses (2005) surveyed special education teachers, finding that most of them taught courses in several different context areas, usually in self-contained settings, and held numerous nonteaching roles. These multiple requirements were placed on novices as well as on experienced teachers. All teachers had to instruct reading, writing, and other basic skills; work with all students; make accommodations where needed; work with parents, general education teachers, and administrators; and do an enormous amount of paperwork. As a result, less than half of the special education teachers spent more than one hour each week working directly with any special needs student one-on-one. Wasburn-Moses (2005) interpreted these results as confirming a linkage between multiple teacher roles and attrition, arguing that inclusion was compromised through placing too many varied responsibilities on special educators. The author recommended release time, less demanding roles for novice teachers, and other ways to allow special education teachers to have more one-on-one time with their students (Wasburn-Moses, 2005).
Wasburn-Moses (2006) also found that most service delivery remains fragmented and that the curriculum and quality of instruction offered to students are inadequate. Not only did students with disabilities have limited options, but inclusion programs lacked coherence. Furthermore, special education teachers were more likely to focus on basic skills than on content-area instruction, and they tended to teach science and social studies rather than the core topics of reading and math. The teachers in Wasburn-Moses' (2006) study further indicated that most courses offered in inclusive classrooms remained too rigorous and were inappropriate for special needs students. They also stated that too few accommodations were offered (Dynarski & Smink, 2008). Outside agency support for vocational training was deemed poor as well, with few courses focusing on the functional life skills that students with disabilities would need following graduation. Teachers gave effectiveness of transition planning the lowest ratings, indicating lack of training and poor collaboration between stakeholders in charting a course for students.
The general findings of lack of program coherence and limited choices for students with disabilities confirmed findings in the literature as to the continuing weakness of special education at the secondary-school level. More than focusing on inclusion for its own sake, Wasburn-Moses (2006) argued, school districts need to focus on program coherence and program choice to improve the academic outcomes of students with disabilities. Similarly, expressing concern that inclusion was not yet effective in Norwegian secondary schools, Tangen (2005) surveyed more than 2,000 teachers to determine the extent to which they felt adequately trained in special needs education to manage inclusion. However, the results found that over the past 10 years, Many believe that career awareness begins at the high school level with vocational education courses, but a strong foundation of career awareness and development activities should begin as early in a child's school career as possible and endure through both the elementary and middle schools, in addition to through high school McNeely, C. & Falci, C. (2004). Students learn that many different types of jobs are available. However, the teachers were not yet sure if their improved practice had reached a level where it contributed to systemic change.
Laprairie, Johnson, Rice, Adams, and Higgins (2010) also argued that inclusion policy was limited because it did not consider that teachers had to be trained to teach students with disabilities. Laprairie et al. (2010) found that most graduates from preservice teacher training in Texas were unprepared to teach students with special needs in general education classrooms; the teachers overwhelmingly stated that they needed more training in this regard. According to Maddox & Prinz, (2003) conceded that, while general education teachers should never be expected to master all of the adaptive techniques used to manage special needs children, they can and should learn the basic principles of special education. Laprairie et al. (2010) listed 10 issues that general education teachers should know about special education, including a full understanding of IDEA and its stipulations, especially IEPs. General education teachers should also know the principle of least restrictive environment; the various types and severities of disabilities that they may encounter in their inclusive classroom; what a section 504 plan is and how to apply for it, or help the student's family apply for it; their role in meeting the stipulations of the student's IEP; how and by whom the IEP was developed; current best-practice findings with regard to inclusion; the role of special education teachers in general classrooms; the kinds of modifications and accommodations that can be fairly offered to special needs students; and the availability of additional school personnel to help in addressing issues related to special needs children. Overall, Laprairie et al. (2010) argued that, if preservice training informed all teachers on these 10 points, then most general education teachers would be able to manage inclusion with the help of special education teachers. Unfortunately, few general education teachers appear to have mastered this basic level of understanding.
While acknowledging that many of the reasons that inhibit positive outcomes for students with disabilities derive from factors that are beyond the control of teachers, including socioeconomic factors, Cook, Tankersley, and Landrum (2009) argued that special educators' teaching practices themselves may be a source of problems. There exists a research-to-practice gap in special education, and many teachers use practices that have been shown to have little positive effect on students, while ignoring research-based or evidence-based practices that have demonstrated positive impact on student outcomes. As a result of this persistent gap, NCLB and other legislation have increasingly called on special educators to adopt evidence-based practice. Nonetheless, Cook et al. (2009) argued that most special educators still do not have a clear sense of which strategies are evidence-based practices (EBPs) and which are not. Therefore, Cook et al. (2009) conducted a case study that examined the extent to which special educators were using EBPs. They compared the field of clinical psychology to the field of school psychology, finding in general that, while clinical psychology had established a solid grounding in EBP, school psychology had a much less firm basis. Many of the criteria used in school psychology and in general educational practice remain comparatively fuzzy and uncertain. Because establishing EBPs in education appeared to remain controversial, Cook et al. offered some guidelines on how to introduce a concern for evidence-based practice in school psychology as an underpinning for improved special education practice. While acknowledging that EBPs can never take the place of professional judgment, Cook et al. concluded that special education practice must seek to adhere more diligently to EBPs and thereby close the research-to-practice gap.
Teacher Disengagement
Teachers play a vital role in supporting all students, including those with disabilities. Lack of engagement and support from teachers can have a detrimental effect on student motivation and persistence. Murray and Naranjo (2008) conducted a qualitative research study by interviewing 11 students with disabilities who were about to graduate from an urban school in an area where 80% of the students had either repeated a grade or failed to complete school altogether. The interviews were framed so as to identify the factors that the students had to overcome in order to complete school successfully. One interviewee identified a systematic failure relative to the school's practices, stating that "Some teachers just give you work, and when you ask them to help you, they get an attitude and say 'you gotta do-it-yourself' or 'ask your mama to help you' " (Murray & Naranjo, 2008, p. 150).
Another interviewee noted that it was difficult to sit in a classroom with others when one cannot understand or complete the lesson, and that teachers were not observant of or responsive to students who struggled. In such a situation, the student could either continue to come to school and sit there doing nothing or drop out of school altogether (Murray & Naranjo, 2008). Those students who were able to complete school did so largely because of their own personal drive and determination, parental assistance, and their willingness to actively seek assistance from other adults; teachers were not considered a source of support (Murray & Naranjo, 2008).
It follows from Murray and Naranjo's (2008) study that those special education students in high-risk schools who do graduate had extraordinary ambition. The school environment offered little if any assistance in terms of engaging or supporting the student with disabilities. The study drew attention to the fact that there are at-risk schools, not just at-risk students, and that the dropout phenomenon is in part an institutional failure. The at-risk student is a combination of individual risk factors and a school's inability to adequately identify and respond to those risks. However, institutional failure appears to carry the bulk of the responsibility for the dropout phenomenon in at-risk schools.
Lack of Technical Support
Clark, Cushing, and Kennedy (2004) examined the effectiveness of an intensive on-site technical assistance model to improve inclusive practice at the middle and high school levels. They used a case-study approach with 16 teachers from one middle school and two high schools, helping the special educators to improve their practice through ongoing, collaborative technical support. Clark et al. (2004) developed their own technical assistance model entailing skills-based assessment, workshops on specific skills, and on-site feedback regarding the implementation of the newly-learned skills. A teacher checklist and a program quality measurement tool were used as instruments to measure outcomes. The results indicated that most inclusion activities failed to focus on individual student skills and were not offered based on student preferences, adaptations were not linked to adaptations on the students' IEPs, instruction often took place using the same people and same materials, and parents played a minor role in the process. Recommendations for addressing these shortfalls included more use of informal assessments, better implementation of IEPs, and more planning of meaningful adaptation to the general curriculum. The study also found that intensive, on-site technical assistance resulted in higher-quality assessments, implementation of better IEPs, and improving access of students with disabilities to the general curriculum. It also found an overall improvement in the quality of the inclusion program at the schools studied. Clark et al. (2004) concluded that inclusion of high school students with disabilities often failed to engage students because it is not implemented according to best practices, but that intensive technical assistance provided to special educators at the school can in fact improve overall program quality, student outcomes, and student engagement (resulting in fewer dropouts).
Staff Attitudes and Understanding
Bloom, D. (2010) examined whether or not there was a link between the overall school climate of a secondary school and teacher and staff attitudes toward inclusion. They determined that teacher attitudes toward inclusion often determine the quality of inclusion that is undertaken at a school. A questionnaire was distributed to the staff of a mainstream secondary school in Tel Aviv, Israel, with in-depth interviews conducted for qualitative follow-up. The study found that, in schools experiencing change, the change itself appeared to have damaged the school climate, and that staff members tended to accept changes and innovations only if they were controlled and supervised by the head teacher. As inclusion was viewed as yet another difficult change to implement, (Clark, 2004) found a correlation between school climate in changing schools and the level of indifference toward inclusion. Exceptions to this situation occurred when inclusion was championed by a head teacher as a mission, involving hands-on supervision. It was also found that overinflated claims for the benefits of inclusion led to cynicism, skepticism, and suspicion among the teaching staff, especially if accompanied by a lack of guidance on how to implement the new policy. There was also little collaboration between teachers in implementing inclusion. Overall, the study found that a climate of organizational change can breed disassociation among staff when supervisors exhibit a hands-off approach that creates a gap between supposed benefits and actual results.
Inadequate Standards for IEP Programming
To examine the effectiveness of the process of creating and monitoring student progress through an IEP, Martin, Marshall, and Sale (2004) studied the interactions between stakeholders at IEP meetings over three years from middle to high school. IDEA mandates that both parents and students must be involved in IEP planning and meetings, and in decision making regarding educational goals. According to Spring, J. (2008) a Studies of transition planning involving IEP meetings also have found that parental and student involvement improve outcomes (Quinn, 2010). However, other studies found that most IEP meetings falter in trying to reach these involvement goals, and that most IEP meetings remain dominated by special education teachers (Schunk, & Mullen, 2012). Moreover, high schools provided too few opportunities for students to develop the leadership skills necessary to participate productively in their IEP meetings. Martin et al. studied 1,638 participants at 393 IEP meetings held over three years to measure the level of participation by parents, students, and educators. They found that special educators essentially ran the IEP meetings. The students often did not know the reasons for the meetings, what to do at the meetings, and whether or not the meeting did them any good, although the meetings were more interactive and meaningful when students attended. IEP meetings were not standardized, and they differed greatly depending upon which stakeholders attended. Thus, while student participation is in fact important to the quality of the IEP, the fact that special educators continue to dominate meetings and that student participation is limited represents a persistent gap between theory and practice. Because the study found that most IEP meetings are inconsistent with best practices, it suggests the possibility that student disengagement from the IEP process contributes to their overall loss of a sense of belongingness at school.
Weishaar (2010) argued that IEP planning for special needs students can be vastly improved using a strengths-based approach, which has been used in counseling for more than a decade but has only recently been introduced into special education. Weishaar demonstrated how a strengths-based approach can improve the preparation, presentation, and documentation of the IEP process. Practical advice was offered on how to include parents and students in the IEP process more fully. Indeed, Weishaar (2010) argued that the primary goal of a strengths-based program is to expedite the creation of a trusting relationship between school and parents so that both can help a student with disabilities to transition more successfully to post-school life.
Exit Exams
A primary barrier to graduation for students with disabilities is the exit exams contained in a standardized educational paradigm. Students who fail to earn a standard diploma are less likely to gain employment after school or to attend college (Erickson, Kleinhammer-Tramill, & Thurlow, 2007). The fact that exit exams routinely prevent special needs students from receiving standard diplomas, often causing them to graduate with nontraditional completion certificates, presents problems. While these certificates often enable qualified students with disabilities who have pursued alternative routes to more or less equitable achievement levels to graduate, they may also be used to push students out of school without the proper skills required for success in life (Erickson et al., 2007). Special education certificates are one of the primary nontraditional exit options among the 15 types of certificates of graduation offered by high schools. But whether or not they are worth the paper they are written on, or if they in fact condemn students to long-term negative outcomes, remains a question (Erickson et al., 2007).
Erickson et al. (2007) stated that data on the number of students with disabilities who drop out before exit exams or accept a nontraditional completion certificate are scarce. Even less is known about the dynamic between the two options, that is, the degree to which the increased use of exit exams has resulted in increased use of nontraditional exit certificates. If exit exams themselves generated more alternative forms of graduation, then there would be reason for concern that policy is driving too many students out of high school unqualified for adult life. For that reason, Erickson et al. (2007) examined the relationship between graduation testing and the use of alternative high school completion documents for students with disabilities. The study found that (a) students with disabilities graduate with nontraditional certificates far more often than mainstream students; (b) students with disabilities are more likely to receive these certificates in states that mandate exit exams; (c) students with mental impairment were far more likely to be offered nontraditional diplomas than students with learning disabilities, speech-language disabilities and emotional disabilities; (d) students who lived in states with exit exams were more likely to be offered the alternative certification; and (e) the overall percentage of students receiving nontraditional diplomas has remained the same over the past decade.
Erickson et al. (2007) suggested that giving nontraditional diplomas to students with disabilities may compromise their post-school opportunities. In spite of the rhetoric supporting inclusion, most states still see the pursuit of alternative educational goals through special education as failing to qualify students for a standard diploma. The correlation between use of exit exams and nontraditional exit certificate rates proves that the exit exam regime has undermined the goal of inclusion, which was to graduate all students according to standards and prepared to be productive citizens. In other words, the nontraditional diploma may be a way of papering over what in fact is a kind of dropping out, in the sense that the student is released from high school without being fully qualified for life after school. In any case, offering special education nontraditional exit certificates appears to be causing students long-term harm. In this way, the standardized-test, accountability-based bureaucracy that has emerged in U.S. public education has worked to undermine the value of inclusion, preventing dropout rate spikes in name only.
Woods (2007) also found that exit exams remain a major hurdle for students with disabilities, because in their current implementation few accommodations are made for special education students. The teachers in Woods' study recommended that students with special needs be given extra time, allowed to use word processors, and offered more test preparation in order to prepare them to pass the exit exams at levels comparable to the general student population. Such accommodations are often not acceptable within the rules of standardized testing.
Indeed, a number of researchers question whether the goals of special education and those of standardized testing are compatible. Many fear that they are not. Schulte and Villwock (2004) found that standardized tests are not a fair measurements for those that are in special education because some are not even capable of reading without having any help. Using data derived from elementary school standardized test scores, Schulte and Villwock examined whether increased percentages of students with disabilities were reaching reading proficiency levels, attaining expected growth in reading each year, or demonstrating longitudinal growth over several grades.
Schulte and Villwock (2004) found variations in results based on the extent to which schools offered pull-out or inclusive special education, how they defined disabilities as a criterion for special education, and the degree to which their special-education population varied from year to year. Schulte and Villwock argued that standardized testing did not provide an accurate picture of student progress, and that schools should develop value-added assessments of progress so that test results can be combined with special education information to assess progress more meaningfully. They noted that creating standards so that results are generalizable is another problem to be addressed. Schulte and Villwock concluded that, in order for the scores obtained by students with disabilities on standardized tests to be useful for evaluating progress, they must be combined with other data from additional assessments. They contended that, at present, standardized tests fail to provide a clear sense of the progress of students with disabilities.
Reardon, Arshan, Atteberry, and Kurlaender (2010) acknowledged that there are two sides to the argument about the utility of exit exams. On one hand, supporters argue that the exit exams reflect the shift toward raising standards of achievement and accountability in schools. The exams are also intended to motivate students to work harder in order to pass, thus improving overall standards in U.S. schools (Reardon et al., 2010). On the other hand, critics claim that exit exams do not serve a useful purpose for students who are already struggling in school. These students are not likely to be motivated because their past experiences with exams and schoolwork already cause them to expect to fail. Therefore, rather than confront more failure, these students will simply drop out of school (Reardon et al., 2010).
Reardon et al. (2010) conducted a qualitative research study of four large school districts in California. The study analyzed how failing an exit exam in Grade 10 impacted the student's academic performance, course selection, retention, and graduation. Results indicated that there was no appreciable impact on course selection, performance, staying in school, or graduation rates, as students who failed and students who passed the exit exams behaved in vastly similar ways. Reardon et al. therefore concluded that failing exit exams will likely impact only those who are severely underachieving academically. However, they did not take into account the possibility that students may have already dropped out of school in anticipation of the exams, as the study sample included only students who were still in school.
Ineffective Transition Programming
Griffin (2010) argued that the lack of transitional programs for students with disabilities contributes to dropout rates. In most high schools, all general education students begin to receive college admissions counseling in grades 10 and 11. Students with disabilities rarely receive comparable counseling. In addition to the value of the program itself, the strong relationships that develop with counselors who engage in transition programming often contribute to a student's sense of belonging and lack of marginalization as his or her peers prepare for admission to college. By improving the sense of belonging as well as motivation to succeed in special education programs, college admissions counseling may improve retention and graduation rates. The fact that many high schools balk at the difficulties involved in counseling students with disabilities about college admissions, sometimes even assuming that their education will end with grade 12, represents a programmatic shortcoming rooted in institutional practice. (Spring, 2008)
Wagner and Davis (2006) argued that an exemplary transition program for students with emotional disabilities should entail rigor, relevance, attention to the whole child, and should involve students and families in goal-driven transition planning. Using data from a national longitudinal study of students with disabilities in their transition into post-school life, the authors found that more students are in fact being exposed to best practices, and that their care is equal to that care offered to students with other disabilities. This means that they are receiving more social and life-skills training and are working with peers more often, though they still often do not participate in inclusion and are thus limited in their contact with general education students. They are increasingly exposed to mainstream curriculum, but still have limited access to vocational programs that might improve their transition chances.
Because the primary deficit in students with disabilities is social, Wagner and Davis (2006) also concluded that more small school settings were preferable to support their needs. They indicated that, although services for students with disabilities had improved over the past generation, there remains room for further improvement, especially regarding transition needs. Mellard (2005) also called for transition programming that encourages students to set goals beyond secondary education and that, therefore, necessitate the completion of secondary education. Mellard cited research showing that learning disabled students who graduate from high school are ill-prepared to succeed in college and generally do not transition effectively to college settings. While the notion of transition has informed special education policy since the 1970s, schools still struggle to assemble the necessary multidisciplinary team to make transition work for students. While federal legislation requires transition services to integrate the activities of a number of stakeholders, actual implementation remains problematic. Decisions about what kind of transition to promote — to community college, four-year college, work, or none of the above — are also complex and are often made without student awareness of the consequences of the decision. Also, while transition planning was originally conceptualized as student-centered, it is still difficult to involve students meaningfully in the process.
Too few programs address all the aspects of what constitutes living well beyond secondary school, and most fail to alert students to the differences between high school and college. Among the barriers to effective transition to college for students with disabilities were their lack of preparation to be college students, the negative attitudes of faculty members, and the lack of comprehensive support programs at the college level. Variations in standards for identifying learning disabilities between high school and college can also cause transition problems. Mellard (2005) found that students who delay entry into college more than a year after leaving high school are much less likely to transition successfully. Learning disabled (LD) students who take college-preparation courses in high school are also more likely to move on to college. Realistic IEPs, specific plans to gain graduation certification from high school, participation in extracurricular activities, and community involvement were all correlated with greater probability of success in transitioning to college. Mellard proposed an ideal transition program to help learning disabled students both complete high school and make an effective transition to college. A good transition plan must teach students effective study skills and learning strategies, offer job tryouts, address needed accommodations for college entrance exams, identify target colleges, and provide assistance in the application process and preparation of documentation. Mellard said that it is also important to choose colleges with coordinated services and structured programs for addressing the needs of students with disabilities. Mellard concluded that transition programming is critical in giving students with disabilities a sense of belonging to their high school.
While special education has been in place for some time, only in the 1980s did special educators at the high school level begin to worry more directly about the post-school outcomes and high dropout rates of these students (Edgar, 2005). While acknowledging that many special educators have worked hard to improve the outcomes and reduce the dropout rates of learning disabled children, Edgar (2005) argued that their situation is worse than it was in the 1980s. Although the 75% post-school employment rate of these students was about the same as a generation earlier, the fact that only 25% go on to college remains a problem.
Edgar (2005) expressed opposition to legislative involvement in educational reform, recommending that decisions about students should be left in the hands of their educators. Edgar further argued that, with NCLB, the purpose of school has become "truncated to a sole focus on preparing workers for the global economy" (p. 173). Edgar blamed institutional issues for the failure of special education to reduce dropout rates. He also stated that the singular focus on obtaining employment, regardless of the quality of the work, has also limited the scope of special education with regard to preparing students to lead full lives after school.
Like Edgar (2005), Curtis, Rabren, and Reilly (2009) studied the degree to which students who received special education in high school integrated themselves successfully into post-school life. Using Halpern's quality of life scale, they examined post-school outcomes such as employment, financial security, educational attainment, and integration into society. All of these items were considered in three broad domains: physical and material well-being, performance of a variety of adult roles, and sense of personal fulfillment. This unique model encompassed such factors as mobility, community access, leisure and recreation, career, relationships, social networks, satisfaction, and general well-being.
Curtis et al. (2009) argued that, in the past, too many transition models have focused on jobs and assumed that if the graduate of special education had a job in adult life, his or her life was therefore satisfying. Curtis et al. surveyed 1,888 students, using the Alabama Post-school Transition Survey, and also held focus groups to add a qualitative aspect to the results. While 82% of respondents indicated that high school had prepared them for life, fewer than 15% continued their education. More than 90% were satisfied with their current living situation, though only 67% were employed, with only 60% working full-time.
Curtis et al. (2009) expressed the view that too many post-school youths with disabilities have continued to live with their family, stalling their progress to independent living. Respondents also did not appear to have enough mobility in their lives; when they participated in social situations, it was usually in segregated activities designed only for persons with special needs. While respondents expressed satisfaction with regard to living arrangements, they shared greater discontent about transportation and independence. Curtis et al. generally detected a split between subjective appraisals of satisfaction with their lifestyles and the actual degree of independent living in respondents' post-school lives. For this reason they expressed concern that high school special education fails to properly prepare students with disabilities to live independently after school.
Greene (2007) asserted that the current special education is fundamentally flawed, primarily because it provides incentives for schools to over identify students as in need of special education, especially when the categories are ambiguous. As evidence, Greene noted that the number of children referred to special education has increased by 60% since the passage of IDEA in 2000. As a result, one of every eight students is listed as in need of special education services, with Greene remarking that "it simply strains credulity to suggest that more than one in eight students is disabled" (p. 705). Moreover, many special education referrals have been made on the basis of specific learning disabilities, which are susceptible to more subjective diagnosis and relatively inexpensive to treat. These referrals into special education are often favored over the more costly referrals of students with documented mental impairment. Indeed, some children can be declared to have a specific learning disability if they perform worse in math or reading and if some difficulty in understanding language is detected.
Greene (2007) refuted arguments that more children are being detected as in need of special education because greater numbers of poor and deinstitutionalized children have entered the system. Greene indicated that the regular process of referral to special education often involves unnecessary levels of review, which may crowd out some children who may genuinely need special education. The legal process for parents to appeal decisions is too costly. While not claiming that school districts have maliciously misidentified some students with special needs or rejected legitimate needs on the basis of "perverse financial incentives," Greene nonetheless squarely placed the blame for much of the ineffectiveness of special education today on systemic problems. Greene suggested that a voucher system allowing students with disabilities to attend private schools would resolve these problems, as well as improve the overall quality of special education. In Florida, the McKay program has made use of a market model to provide vouchers to students with IEPs in Florida, so that families can place students with disabilities where their needs will be met. Early results of the McKay program showed that most students found places in private schools and that the subsequent growth in special education was reduced. Studies have also found better outcomes for students, as 80% of parents reported that all services were provided in private school contexts, as opposed to 30% in public schools. In terms of school engagement and social belonging issues, students in the McKay program who attended private schools were bullied only 5.3% of the time, compared to 46.8% of the time in public schools. As a result, 91.7% of students in McKay private school programs were satisfied with their program, compared to 32.7% of students expressing satisfaction with comparable public school programs. While acknowledging several barriers to the implementation of voucher market model approaches, Greene nonetheless argued that this approach may solve many of the problems limiting the ability of special education to stem attrition rates.
For a number of years, researchers have suspected that the overrepresentation of African-Americans in referrals to special education indicated that the system had been abused or used conveniently to shuttle troublesome students into a non-graduation track (Gravois & Rosenfield, 2006; Hart, Cramer, Harry, Klinger, & Sturges, 2010; Smith & Kozleski, 2005). Various studies have detected institutional discrimination in referrals to special education. Blanchett, Mumford, and Beachum (2005) argued that urban schools in particular tend to practice "structural racism and discrimination" in which poor and African-American students are systematically referred to special education (p. 71).
Though IDEA established new guidelines for the referral, assessment, and placement of students in special education, regardless of ethnic background, some suspect that these reforms have still not corrected the implementation of the process (Hart et al., 2010; Shealey, Lue, Brooks, & McCray, 2005). To measure the degree to which IDEA reforms improved the process, Gritzmacher and Gritzmacher (2010) surveyed Native American students as to their satisfaction with special education. They also attempted to derive a model of best practices from their results. Subjects were more satisfied with the referral and placement processes in special education than with assessment, where they suggested that teachers needed more training. Many respondents felt that there remained a great deal of cultural insensitivity in the assessment process, with the test instruments, for example, failing in many ways to reflect the cultural preferences and values of Native Americans. Gritzmacher and Gritzmacher suggested various ways in which bias in the current assessment process could be reduced. The fact that general education teachers viewed the process in a more positive light than special education teachers, however, remained worrisome. Overall, Gritzmacher and Gritzmacher noted that the absence of a distinct set of best practices in special education referral, assessment, and placement has resulted in significant inefficiencies, patterns of over referral, and possible discriminatory practices. This appears to be yet another example of the systemic failures that have impacted students with disabilities, both within and outside of special education. Insofar as incorrect, bias-based placement of students is a leading cause of dropout, best practices in this area should be identified and applied quickly.
Alienation of Parents
Brandon, Higgins, Pierce, Tandy, and Sileo (2010) noted that "parents are a key component to the school success of their children" (p. 208) and that parent disengagement puts children at risk for dropout. Their qualitative case study suggested that persistent alienation of parents from the school environment contributes to the general dropout phenomenon. Brandon et al. carried out a survey based on the Barriers to School Involvement Survey with 421 parents of African-American students. The questionnaire targeted five specific areas that could explain a lack of parental involvement in their children's school life: personal matters, interests, logistics, work, and relationships with teachers. The results of the survey indicated that none of these five areas were a barrier to parental involvement in children's school life. Brandon et al. theorized that lack of parent involvement was largely due to a lack of conscious effort by schools to involve parents.
Inclusion Practices That Do Not Support Students
The primary paradigm that has emerged to improve the outcomes of high school students with disabilities is inclusion (Carter & Hughes, 2006; Mattson & Roll-Pettersson, 2007; Rice & Yen, 2010; Rouse & Florian, 2006; Wasburn-Moses, 2005, 2006). The goal of increasing participation by students with disabilities in mainstream classes has been extended to severely disabled students as well. However, various barriers limit the opportunities for inclusion at the high school level. Indeed, the inclusion of severely disabled students in high school classrooms has been slow, sporadic and uneven. A recent study found that 72% of high school students with multiple disorders, 58% of students with mental impairment, and 60% of students with autism spend most of their school day outside the general education classroom (Carter & Hughes, 2006).
Educational placement patterns have not changed significantly over the past 15 years, and in some cases they have become even more restrictive. Carter and Hughes (2006) conjectured that this disconnect may be due to lack of input from teachers and other school staff regarding whether inclusion of severely disabled students is practicable. Research has suggested that these views can be context specific and related to the specific disabilities of various special education students. Carter and Hughes (2006) also acknowledged more recent findings indicating that successful inclusion requires a school-wide effort and is unlikely to occur without meaningful support from the administration and all other stakeholders. Finally, there appears to be a divergence of opinion between general and special educators as to the viability of inclusion.
To clarify these issues, Carter and Hughes (2006) interviewed general and special educators at the high school level to learn their perceptions about inclusion of severely disabled students. They found general agreement across all groups as to the overall value of inclusion on both academic and social grounds, even though actual enrollment of these students in general education classrooms was low. Carter and Hughes concluded that, while support for inclusion in principle is important, such a conviction alone does not appear to change practice.
Despite giving their philosophical endorsement, the teachers in Carter and Hughes's (2006) study also addressed the challenges of effective inclusion. Most teachers pointed to lack of collaboration time, lack of resources and personnel, and behavioral challenges as barriers to inclusion. Special education teachers seemed more aware of and sensitive to the barriers to optimal inclusion, when compared to general education teachers. Finally, all participants reported the need for more training. Thus, Carter and Hughes uncovered gaps both between general positive espousal of the goals of inclusion and actual inclusion practice, and between general and special educators as to their perceptions of the seriousness of the gap.
According to Stein (2008) inclusion has also become popular internationally as the best way to guarantee progressive response to diversity in all schools. The general philosophy behind inclusion is that students with disabilities will learn better and experience less stigma and isolation if they learn in mainstream classrooms. Inclusion also has a cost savings motivation, as studies have found that students with disabilities placed in special classrooms or schools do not necessarily make any more progress than in regular schools. According to Srivastava & Hopwood (2009) studies have found that inclusion can work if accompanied by curriculum differentiation and optimal teaching strategies. At the same time, students with special needs can experience bullying in mainstream classrooms that compromises the social advantages of inclusion. These findings have led to the development of teaching strategies designed to build positive social relationships between special education students and their typical peers in inclusive classrooms. Such strategies include social interaction exercises, the use of peer tutors, generalized learning time, group work, and part-time involvement in pullout classes. Teachers who have positive attitudes about inclusion tend to implement these policies more effectively
School organizational structures can also impact the quality of inclusion efforts undertaken. For instance, Stevens and Van Houtte (2011) found that teachers who were able to demonstrate flexibility in adjusting instruction to students' abilities and interests had better outcomes in the inclusion setting. In both of the schools that they examined, teachers who performed such adjustments generally had satisfactory results in terms of student persistence and academic achievement (p. 59). Thus, if inclusion is constructed in a way that flows naturally with student interests and abilities, it should not perpetuate the kinds of negative feelings that tend to alienate students with special needs.
Gibb, Tunbridge, Chua, and Frederickson (2007) examined the factors that facilitated or hindered inclusion. They examined a case of limited inclusion in which special needs schools collaborated with neighboring mainstream schools. They found that the use of an inclusion team greatly expedites the process, in that the team members maintain close contact between schools and have the specialized knowledge to allow for optimal inclusive practice. Inclusion often faltered due to the failure of proper training for the personnel implementing the policy at local schools, and because lack of modeling or feedback during the inclusion process made the guidance shallow rather than intense. Efforts that paid more attention to the reality principle of particular classrooms were more successful. Parental anxiety, unqualified teachers, and student bullying were all identified as barriers to inclusion. Peer acceptance was generally recognized as one of the key goals of successful inclusion programs (Gibb et al., 2007).
Among the most common methods of adjusting inclusion to accommodate the needs of students with any kind of learning problem are responses to intervention (RTI) approaches. (Spring, 2008) First developed to help students in mainstream classrooms whose reading problems could not be addressed effectively in these classrooms, RTI involves creating three tiers of increasing accommodations. Thus, in tier 1 the intervention may still occur in the inclusive classroom, while tier 2 interventions take place in an alternative room and tier 3 interventions alone entail assignment to special education or alternative schools.
Thomas and Dykes (2011) argued that RTI, with its multiple tiers and proactive approach to developmental problems, can be applied to ensure that all issues facing students with disabilities as they transition to college or post-school life are addressed. Fusing RTI and transition programming can provide better support at an early stage and pay ongoing attention to transition issues. Thomas and Dykes (2011) also found that RTI also enhanced the student's sense of self-determination by providing mechanisms for students to express their needs.
While RTI has been found to lead to positive outcomes in elementary school, studies of its effectiveness in high school have been disappointing. Fuchs, Fuchs, and Compton (2010) argued that the elementary RTI framework is better structured and contextualized into primary school contexts. Also, deficits are relatively fresh in younger students. By the time special education students make it to high school the shortfalls are much worse and deeply ingrained, however, a lot of times they fly up under the radar. Deficits at the high school level may, for example, make students resistant to second-level interventions, and they may reject outright the stigma of third-level interventions. By this point, the fact that most low-achieving high school students also have low levels of motivation and poor academic self-confidence may further undermine the efficacy of this approach at the high school level. Fuchs et al. proposed a modified form of RTI for use in high schools, allowing for the placement of severely discrepant students immediately in third-tier special education courses. This is due to the likelihood that, by high school, learning disabled students are three or four years behind the standard. While RTI focuses primarily on at-risk students, its continuum from regular to special education classes is often utilized as an overall framework for high school practice. Fuchs et al. argued that improving RTI for high school use will reinvigorate the framework for improving the outcomes of all students with deficits, whether they are served in general, remedial, or special education classrooms.
Mattson and Roll-Pettersson (2007) interviewed Swedish students age 15 and older whose failure in reading and writing was attributed to dyslexia, a learning disability, resulting in their assignment to special education. The students were asked about whether they were able to influence how they were taught, about their teachers' competence and attitudes, and about whether or not the school's goals were realized through their experience of either exclusion or inclusion. Most students reported that their problem was not diagnosed until after several years, and that many teachers balked at referring the student to special education until they saw a certificate documenting dyslexia. The students characterized a competent special education teacher as one who took the students' point-of-view and cooperated with them in helping them overcome their problem through all possible means. They described a competent general education teacher as one who made all students feel comfortable in their classroom. With regard to the question of exclusion or inclusion, all of the students surveyed had received segregated attention to their special needs, and many were ambivalent about being placed in a segregated group, feeling that the practice was inherently stigmatizing; most of them said inclusion was preferable to placement in such a group.
Looking more deeply into this problem, Mattson and Roll-Pettersson (2007) found that, while students had come to see small group teaching within the inclusion setting as necessary, its usefulness was often compromised by teachers' lack of competence and the composition of the group. Students in this study generally felt that their general education teachers were flexible and welcoming; this response suggested that inclusion may be the best option for such students.
Some stakeholders at inclusive schools continue to worry that inclusion of special needs students in general education classrooms will compromise the quality of learning by mainstreamed students, thus blunting their success rate on standardized tests. To explore the compatibility of inclusion and achievement on standardized testing, Rouse and Florian (2006) compared student outcomes in schools based on the number of students with disabilities included in general classrooms. Data were derived from the performance of 11th grade students in several coeducational comprehensive high schools in economically deprived communities in England. They found that the presence of a greater number of students with disabilities in a comprehensive school had no negative effect on the outcomes of mainstream students. Rouse and Florian thus confirmed that inclusion helps students with disabilities and does not hinder the quality of mainstream education.
While IDEA calls for inclusion of all students with disabilities at all levels of education, its applicability for students with various degrees of disabilities remains contested. IDEA allows for some individual accommodations but mandates that all students be exposed to the general curriculum, so that students with disabilities can be exposed to the life and social world of mainstream students (and vice versa), as well as receive the same education as all students, allowing them to meet academic standards. Even alternative assessments allowed by IDEA are nonetheless still tied closely to state academic standards. Dymond, Renzaglia, Gilson, and Slagor (2007) examined the extent to which inclusion is applicable to high school students with significant cognitive disabilities. They interviewed general and special educators involved in offering inclusive education to this group of students. While general educators agreed that students with disabilities should be exposed to standards-based education in general education classrooms, 88% felt that they should be graded according to different performance standards, and only 47% felt that their schools had clear plans for how this was to be done.
Dymond et al. (2007) found that it remained quite difficult to reconcile inclusion with standards, especially for students with severe cognitive disabilities. While the special education teachers felt that access involved adapting the general curriculum to the needs of students with disabilities, the general educators defined access as offering students with disabilities that same general curriculum as is offered to mainstream students. That is, the general educators were more concerned with the content of the general curriculum, while the special educators were more likely to address the need for individualization of the curriculum for their students. About a quarter of special educators felt it necessary to supplement the general curriculum in order to make the goal of learning to standards accessible to students with disabilities.
The fact that teachers in Dymond et al.'s (2007) study conceived of access differently and acknowledged variations of practice to accommodate standards to students with disabilities strongly suggests that high schools under the regime of standardized accountability are struggling to maintain or offer inclusion in ways that reinforce student engagement. Many teachers felt that they needed more training in inclusion, suggesting that the current quality of implementation may be a contributing factor to the high dropout rate of students with disabilities. Thus, some degree of dropout increase may be attributable to problems with administrative frameworks (Dymond et al., 2007).
In some cases, particular types of disability may prove especially difficult to resolve. For example, Rice and Yen (2010) studied the outcomes of students with emotional disturbance (ED), finding that, even after interventions, they continued to demonstrate below-average grades on reading and math achievement tests. In reviewing why interventions had not been helpful in bringing students with ED up to standard, Rice and Yen (2010) noted that these students may have had multiple areas of long-term academic deficit. Data from the Special Education Elementary Longitudinal Study database were used to explore the degree to which gender can predict academic performance in ED students. The data showed that students with externalizing as opposed to internalizing problems were more likely to show long-term deficits, and the authors suggested that it is likely for this reason that boys far outnumber girls in ED programs. Rice and Yen found that in fact boys and girls with ED differed only slightly in their outcomes and that both groups did demonstrate growth in skills over time.
Reschly and Christenson (2006) made the point, that once educators and policymakers get involved they will be able to do more when it comes to the drop out rate. Policymakers are the ones that can change the laws and make sure that nothing is being overlooked when it comes to students with disabilities, they will be more able to identify students at risk and prevent them from dropping out of school. A meta-analysis of 16 qualitative case studies conducted by Cobb et al. (2006) suggested that identifying the reasons that a special education student might drop out can also direct appropriate intervention strategies. Cognitive intervention strategies were used in each of these studies, with encouraging results with respect to dropout prevention.
Overview of Factors That Support Retention to High School Graduation
The key factors that support retention to high school graduation are often the same for students with disabilities as for the general high school population. One of these factors is the level of belongingness to school and engagement in learning. Bartick-Ericson (2006), who reported that school-aged youth with disabilities are at "an increased risk for school failure" and that students with disabilities with "emotional disturbances have the highest dropout rate of any disability" (p. 49), asserted that the underlying problem is often a lack of security in relationships. Ericson suggested that these students need a secure base for engaging and meeting the challenges of the school environment. Though the failure to gain a connection to other students is often considered a failure of the individual, (Maddox & Prinz, 2003) have argued that this is an institutional failure.
Scanlon et al. (2008) argued that, during the early years of high school, students should be in a position to identify their goals and how to go about achieving them. If many students are not able to do so, this is an institutional failure that will cause students who have no real goals or sense of direction to drop out (Scanlon et al., 2008).
In eight qualitative case studies at high schools in Kentucky, Christle, Jolivette, and Michael (2007) found a correlation between institutional failure and school dropout rates. Their study compared the institutional support given to students in four schools with high dropout rates and four schools with relatively low dropout rates. The results indicated that schools with systems for engaging and improving the learning and social environment for students with special needs and at-risk students generally had a lower dropout rate (Christle et al., 2007).
With students with disabilities comprising such a large percentage of all dropouts, institutional influences are a pivotal area of investigation. Among the institutional reasons cited for high dropout rates are lack of leadership and lack of provision of time and access to resources so that teachers can effectively implement programming for students with disabilities. Heckman & Masterov (2007, p. 446) argued that schools should be responsive to the "adverse environments" that create dropout risks for some children. Schools can take the initiative by reducing inequities and improving productivity (Heckman & Masterov, 2007). For instance, in a qualitative case study Converse and Kraft (2009) found that a middle school mentoring program that targeted at-risk students significantly reduced the number of office referrals for behavioral problems and significantly improved attitudes toward school.
Although, as noted above, inclusion has become the norm for serving students with disabilities at the high school level, it has been compromised by teacher attitudes, inadequate teacher training, lack of collaboration between general and special education teachers, and other logistical problems (Idol, 2006). Moreover, some populations of students with disabilities present so many challenges to schools that inclusion is not a realistic model for effective student support. This contention was confirmed by a qualitative study by Prather-Jones (2011), who interviewed special education teachers with more than six years of experience teaching students with behavioral and emotional disorders. The teachers indicated that working with children with disabilities requires a personal and differential approach to teaching, and that inclusion's one size model made the practice almost entirely undesirable for some students (Prather-Jones, 2011).
A number of programs have been developed to improve the level of belonging and engagement among high school students with disabilities (Adelabu, 2007; Booker, 2006; Maddox & Prinz, 2003; McNeely & Falci, 2004; Palladino, 2006; Steele, 2007; Wiggan, 2008). Some best practice programs have emerged along these lines, focusing on students' social as well as their academic outcomes (Roessler & Foshee, 2010).
There are many programs that are used and very beneficial when it comes to helping special education. Program models that have shown success include the Individualized Education Program and Child and Adolescent Functional Assessment Scale (Quinn & Poirier, 2006). Such programs focus on the child's daily functioning, encourage parental involvement, and target the student's special circumstances while closely monitoring progress and responding accordingly (Quinn & Poirier, 2006). Kortering (2009) found three approaches with promise for reducing dropout rates among students with disabilities. The first was early intervention and engagement efforts, which are supported by a great deal of literature linking engagement and school completion. The second approach entailed the development of transition programs to help high school students with disabilities manage the difficult steps from high school to real life. The third approach involved evidence-based transition practices, starting as early as grade 9.
Researchers have strongly urged schools to cease requiring students to repeat a grade as a dropout prevention strategy, replacing it with a mix of academic and extracurricular approaches to provide a support atmosphere for at-risk students (Frey, 2005). The aforementioned study by Murray and Naranjo (2008) found that being required to repeat a grade was a leading contributor to dropping out, as leaving school was perceived as an alternative to facing the public embarrassment of failure. Voltz and Fore (2006) concluded that grade retention is a shaming and labeling technique, at least from the perspective of the affected student; as such, it leads to disengagement and increases the likelihood of dropping out.
Counseling
Counseling has also frequently been recommended as a good way to increase student engagement. However, Kemp (2006) found little empirical evidence to support this claim. Kemp examined the dropout policies and programs of secondary school principals in the Midwest to determine how they calculated the number of dropouts and what they were doing to reduce the problem. Kemp found that 87% used the ineffective event method to calculate dropout rates, that academic failure was the primary reason cited for dropping out, and that absenteeism was seen as a predictor of dropping out. The study also found that students without disabilities who eventually dropped out had much more serious absenteeism problems than students with disabilities. Moreover, whatever programs the schools had developed to combat dropping out were aimed at students without disabilities; programs directed specifically to students with disabilities were rare. The fact that many students with disabilities have experienced early intervention since elementary school would seem to blunt the impact of the most common anti-dropout approach, namely early intervention. Other programs cited by principals as ways to improve student engagement included career awareness, counseling, vocational and technical training, and extracurricular activities. But the principals' view that these programs reduce dropout rates had no empirical support. Counseling is not to have much of an impact on students when it comes to the dropout rate. Kemp (2006) concluded that too many high schools calculate the dropout rate of students with and without disabilities in ways that minimize the problem and remain satisfied with programmatic responses that have not been proven to be effective. This attitude itself contributes to the dropout rate, especially among students with disabilities (Kemp, 2006).
Simpson, Peterson, and Smith (2011) found that counseling alone had limited effect on improving student engagement among students with behavioral and emotional disorders. However, when counseling is combined with other programs, it can increase student retention and thus reduce the dropout rate. These other programs may include behavior management, efforts to improve social skills and relationships, academic support, parent and family involvement, and ongoing evaluation of student progress (Simpson et al., 2011, p. 230).
Small School Programs
In one sense, all special education programs are a form of dropout prevention (Dukes & Lamar-Dukes, 2006; Griffin, 2010; Mellard, 2005; Tangen, 2005; Thomas & Dykes, 2011; Wagner & Davis, 2006; Weishaar, 2010), in that without any accommodations, most of these students would not succeed in the traditional, comprehensive American high school. Comprehensive high schools were developed with several tracks, allowing students to choose between academic and vocational paths, take advanced or remedial courses, and work toward different types of diplomas. While big high schools have become the norm in U.S. secondary education, Dukes and Lamar-Dukes (2006) argued that large schools also breed problems such as student disengagement, violence, and fragmentation of educational lives. Large, comprehensive schools may also fail to serve the needs of diverse students, especially those with learning or behavioral disabilities. The standardized infrastructure of the comprehensive school makes it difficult to develop support models for students with disabilities. As a result, a small school reform movement has emerged, based on the concept that creating smaller schools within a large school can better support the needs of diverse groups, including special needs students, through graduation. Separate schools within the same building, serving the needs of at-risk or special youths, have been developed to focus the curriculum and to build remedial activities into instruction. Small schools have been found to reduce costs, improve student attitudes toward school, and improve student behavior.
Small schools have also led to the creation of learning communities in which teachers and students know each other, interact more often and reinforce student engagement on a daily basis. Dukes and Lamar-Dukes (2006) argued that small schools created within large schools, while not returning to the former practice of segregated special education rooms, can help to tailor an inclusive educational model to the particular needs of students with disabilities. That is, inclusive education can be maintained, but carried out in small school settings within large schools, with learning in mainstream classrooms and in small schools "braided" together during a special needs student's everyday life. Learning communities, collaborative learning, social interaction, and a remedial focus can be combined in small schools so as to improve student engagement and reduce the risk of dropping out. Dukes and Lamar-Dukes (2006) concluded:
The "natural fit" of inclusive education in small schools deserves a critical look as a number of students with disabilities as well as low performing students can benefit from effective instruction delivered in a more personalized environment like that of a small school. (p. 7)
Alternative programs and schools have also been developed to prevent at-risk students from dropping out, with findings indicating that these alternatives have resulted in 66% graduation rates among students who formerly would have dropped out. D'Angelo and Zemanick (2009) described a program called the Twilight Academy, created at a large urban high school in Pennsylvania to help students who were struggling in mainstream classrooms and to reduce the dropout rate. Accommodating 60 students in each of grades 9-12, the Twilight Academy provided intensive intervention-style alternative education plans to help students catch up with their grade levels and return to traditional classrooms. The plan allowed for individual attention, constant monitoring, and a focus on the social and post school aspects of learning. A transition-to-life element was built into the program to refocus students on the practical use of their education beyond school. Guidance counselors served as go-betweens among students and employers to give these students work experience during high school.
The results of the program indicated success, with most of the students graduating from high school and achieving full-time employment (D'Angelo & Zemanick, 2009). The authors conceded that the learning curve for such programs is steep but that the improved results justify the effort. Such programs can also serve as models for dropout prevention programs directed at students with disabilities.
The Good High Schools Model
Acknowledging that too many high schools are failing to meet the social and academic needs of learning disabled students, Morocco, Aguilar, Clay, Brigham, and Zigmond (2006) conducted a study to find good high schools. They defined such schools as urban high schools that had achieved excellent academic outcomes with an inclusive policy serving a diverse student body, at least 10% of the students had to have IEPs, a substantial number of learning disabled students had to have taken state standardized tests, inclusion had to be practiced regularly, more than 25% of the student body had to be in the free lunch program, and at least 40% of the student body had to be of a minority background.
The three good high schools selected by Morocco et al. (2006) all had a theory of inclusion that was shared by all stakeholders and realized through a range of school wide strategies for improving personal growth and academic achievement among all students. Staff at all three schools believed that students with learning disabilities could be just as successful in reaching these goals as other students. All the schools avoided negative tracking and provided all students with choices of classes. They provided an ensemble of school wide support programs to support students both academically and socially, established strong teacher student relationships in order to communicate a sense of caring to the students, maintained a school wide anti-bullying program, built up an adult community to make the school feel physically and emotionally safe, and had a committed leadership dedicated to the full inclusion of students with disabilities. Moreover, the schools had developed programs that correspond with best practices derived from special education research, including a rigorous core curriculum for all students, personalized learning environments, a balance between academic and social supports for students, and alignment of curriculum within the K-12 system and with college preparation (Morocco et al., 2006).
Response to Intervention
The Apalachee High School Model
Brigham, Parker, Morocco, and Zigmond (2006) described the special education programs at Apalachee High School in Florida as best practice in the field. While the high school does not serve a large population of low socioeconomic status students, it has achieved an almost perfect graduation rate (with a dropout rate of less than 1%) and has become known for its use of school spirit programs to enhance student belongingness. In reviewing the program, Brigham et al. (2006) found a highly trained teaching staff with a strong ethos of collaboration between general and special education in providing inclusive learning for all students with disabilities.
The students with disabilities were described as highly integrated into school culture (Brigham et al., 2006), with one survey reporting that 92% of them believed that school was important and only 13% of them ever expressing a desire not to go to school. In fact, on most school climate variables in the study, students with disabilities gave more favorable responses than students without disabilities. Inclusion is the norm and is extended even to extracurricular activities. Teachers' use of cooperative learning, roleplaying, project based instruction, and small group discussion is believed to improve the sense of belongingness of students with disabilities in regular classrooms.
Brigham et al. (2006) detailed four different pathways (similar to tracks) that tailored offerings to student needs and then ensured that all students on each pathway received all the support needed to succeed. For special needs students, this often involved co-teaching efforts to ensure success in basic English and math skills required to pass standardized tests. Constant monitoring of all students was accomplished through collaboration between special and general education teachers. Four case studies of how special needs students successfully followed various pathways to graduation were provided. The researcher's careful examination of these case studies found teachers engaging these students through project related activities, prompting, and conversation before or after class. They taught note taking strategies, co-taught courses using interactive instruction, engaged in intensive reading counseling, and carefully adhered to IEPs. The school also offered students with disabilities added help in passing standardized tests. Brigham et al. (2006) thus documented a strongly inclusive culture that refused to allow the emergence of alienation or disconnection between the school and students with disabilities and that exemplified the benefits delivered by committed, collaborative professionals.
The Life-Centered Career Education Model
Roessler and Foshee (2010) described an occupationally-based special education program, called Life-Centered Career Education, at a small, rural high school instructing 23 students with
---
Are you busy and do not have time to handle your assignment? Are you scared that your paper will not make the grade? Do you have responsibilities that may hinder you from turning in your assignment on time? Are you tired and can barely handle your assignment? Are your grades inconsistent?
Whichever your reason is, it is valid! You can get professional academic help from our service at affordable rates. We have a team of professional academic writers who can handle all your assignments.
Plagiarism free papers
Timely delivery
Any deadline
Skilled, Experienced Native English Writers
Subject-relevant academic writer
Adherence to paper instructions
Ability to tackle bulk assignments
Reasonable prices
24/7 Customer Support
Get superb grades consistently
Online Academic Help With Different Subjects
Literature
Students barely have time to read. We got you! Have your literature essay or book review written without having the hassle of reading the book. You can get your literature paper custom-written for you by our literature specialists.
Finance
Do you struggle with finance? No need to torture yourself if finance is not your cup of tea. You can order your finance paper from our academic writing service and get 100% original work from competent finance experts.
Computer science
Computer science is a tough subject. Fortunately, our computer science experts are up to the match. No need to stress and have sleepless nights. Our academic writers will tackle all your computer science assignments and deliver them on time. Let us handle all your python, java, ruby, JavaScript, php , C+ assignments!
Psychology
While psychology may be an interesting subject, you may lack sufficient time to handle your assignments. Don't despair; by using our academic writing service, you can be assured of perfect grades. Moreover, your grades will be consistent.
Engineering
Engineering is quite a demanding subject. Students face a lot of pressure and barely have enough time to do what they love to do. Our academic writing service got you covered! Our engineering specialists follow the paper instructions and ensure timely delivery of the paper.
Nursing
In the nursing course, you may have difficulties with literature reviews, annotated bibliographies, critical essays, and other assignments. Our nursing assignment writers will offer you professional nursing paper help at low prices.
Sociology
Truth be told, sociology papers can be quite exhausting. Our academic writing service relieves you of fatigue, pressure, and stress. You can relax and have peace of mind as our academic writers handle your sociology assignment.
Business
We take pride in having some of the best business writers in the industry. Our business writers have a lot of experience in the field. They are reliable, and you can be assured of a high-grade paper. They are able to handle business papers of any subject, length, deadline, and difficulty!
Statistics
We boast of having some of the most experienced statistics experts in the industry. Our statistics experts have diverse skills, expertise, and knowledge to handle any kind of assignment. They have access to all kinds of software to get your assignment done.
Law
Writing a law essay may prove to be an insurmountable obstacle, especially when you need to know the peculiarities of the legislative framework. Take advantage of our top-notch law specialists and get superb grades and 100% satisfaction.
What discipline/subjects do you deal in?
We have highlighted some of the most popular subjects we handle above. Those are just a tip of the iceberg. We deal in all academic disciplines since our writers are as diverse. They have been drawn from across all disciplines, and orders are assigned to those writers believed to be the best in the field. In a nutshell, there is no task we cannot handle; all you need to do is place your order with us. As long as your instructions are clear, just trust we shall deliver irrespective of the discipline.
Are your writers competent enough to handle my paper?
Our essay writers are graduates with bachelor's, masters, Ph.D., and doctorate degrees in various subjects. The minimum requirement to be an essay writer with our essay writing service is to have a college degree. All our academic writers have a minimum of two years of academic writing. We have a stringent recruitment process to ensure that we get only the most competent essay writers in the industry. We also ensure that the writers are handsomely compensated for their value. The majority of our writers are native English speakers. As such, the fluency of language and grammar is impeccable.
What if I don't like the paper?
There is a very low likelihood that you won't like the paper.
Reasons being:
When assigning your order, we match the paper's discipline with the writer's field/specialization. Since all our writers are graduates, we match the paper's subject with the field the writer studied. For instance, if it's a nursing paper, only a nursing graduate and writer will handle it. Furthermore, all our writers have academic writing experience and top-notch research skills.
We have a quality assurance that reviews the paper before it gets to you. As such, we ensure that you get a paper that meets the required standard and will most definitely make the grade.
In the event that you don't like your paper:
The writer will revise the paper up to your pleasing. You have unlimited revisions. You simply need to highlight what specifically you don't like about the paper, and the writer will make the amendments. The paper will be revised until you are satisfied. Revisions are free of charge
We will have a different writer write the paper from scratch.
Last resort, if the above does not work, we will refund your money.
Will the professor find out I didn't write the paper myself?
Not at all. All papers are written from scratch. There is no way your tutor or instructor will realize that you did not write the paper yourself. In fact, we recommend using our assignment help services for consistent results.
What if the paper is plagiarized?
We check all papers for plagiarism before we submit them. We use powerful plagiarism checking software such as SafeAssign, LopesWrite, and Turnitin. We also upload the plagiarism report so that you can review it. We understand that plagiarism is academic suicide. We would not take the risk of submitting plagiarized work and jeopardize your academic journey. Furthermore, we do not sell or use prewritten papers, and each paper is written from scratch.
When will I get my paper?
You determine when you get the paper by setting the deadline when placing the order. All papers are delivered within the deadline. We are well aware that we operate in a time-sensitive industry. As such, we have laid out strategies to ensure that the client receives the paper on time and they never miss the deadline. We understand that papers that are submitted late have some points deducted. We do not want you to miss any points due to late submission. We work on beating deadlines by huge margins in order to ensure that you have ample time to review the paper before you submit it.
Will anyone find out that I used your services?
We have a privacy and confidentiality policy that guides our work. We NEVER share any customer information with third parties. Noone will ever know that you used our assignment help services. It's only between you and us. We are bound by our policies to protect the customer's identity and information. All your information, such as your names, phone number, email, order information, and so on, are protected. We have robust security systems that ensure that your data is protected. Hacking our systems is close to impossible, and it has never happened.
How our Assignment  Help Service Works
You fill all the paper instructions in the order form. Make sure you include all the helpful materials so that our academic writers can deliver the perfect paper. It will also help to eliminate unnecessary revisions.
2.      Pay for the order
Proceed to pay for the paper so that it can be assigned to one of our expert academic writers. The paper subject is matched with the writer's area of specialization.
3.      Track the progress
You communicate with the writer and know about the progress of the paper. The client can ask the writer for drafts of the paper. The client can upload extra material and include additional instructions from the lecturer. Receive a paper.
4.      Download the paper
The paper is sent to your email and uploaded to your personal account. You also get a plagiarism report attached to your paper.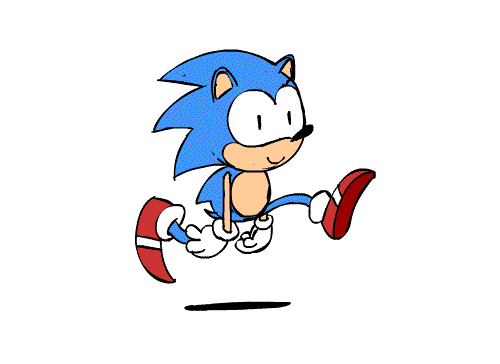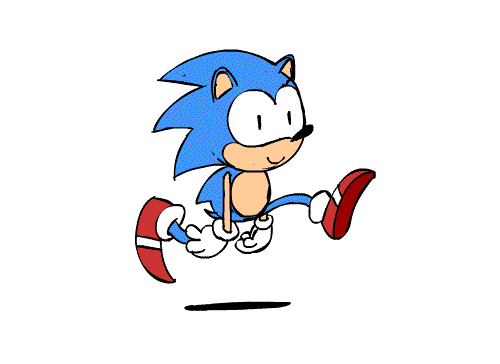 PLACE THIS ORDER OR A SIMILAR ORDER WITH US TODAY AND GET A PERFECT SCORE!!!
---