Aer Lingus, the flag carrier of the Republic of Ireland, is based at the Dubling Airport (2008). Founded in 1936, it operates 41 airbus serving Europe, Africa, North America and the Middle East. It is 25.4% government-owned. It was a member of the Oneworld airline group until March 31, 2007. In 2006, tt earned Euro 1.1 billion and moved 8.6 million passengers. It maintains a 4,000 workforce (Aer Lingus), with which the company would be embattled.
The union of baggage handlers and check-in staff threatened to stage a strike if their request for pay adjustment was not met (Airline Industry Information 2001). These employees urged management to raise their pay level to that of the cabin crew. The company reportedly denied the request. The clerical and operative staff had already reached a deal with the airline company about pay (Airline Industry Information).
This deal was the acceptance of a basic pay by the operating staff early in the decade (Airline Industry Information 2000). The staff consisted of catering workers, baggage handlers and drivers. The cabin crew engaged in another labor dispute with the company, which was scheduled to undergo a privatization process in 2001. The revised contract for the operation staff offered a pay increase of IEP 25 a week, improved shift allowances and a lump sum payment of IER 500. Local agreements would be added to the basic provisions. The union agreed to suspend strike action with the new pay offers from the company. On the other hand, the Irish Labor Relations Commission would mediate in the pay negotiations between the company and the cabin crew. Two-thirds of Aer Lingus' 1,500 cabin crew made up the Impact union. On the other hand, members of the union entered exploratory talks with management after two-hour work stoppages over the issue of low pay. A spokesman for Aer Lingus said that further talks would be held with the clerical and catering staff to avert further service disruption similar to the two-hour work stoppages (Airline Industry Information).
The dispute between management and the cabin crew centered on the Impact union's demand for a 50% increase on the award handed down by the labor court (Sunday Mirror 2001).Aer Lingus spokesman said that giving in to the demand would require an additional 3 million pounds on the pay of the cabin crew. This would be in excess of the 5.7 million pounds already required by the award handed down by the labor court. However, Impact's assistant general secretary Christina Carey said that the management only asked them to submit proposals with costs. Management responded only with inflated figures, according to her. SIPU cabin crew members, on the other hand, rejected the new pay scales and working conditions, which were recommended by the labor court. The British Midland ground operations staff in Dublin would thus resume industrial action (Sunday Mirror).
The Oneworld Cockpit Crew Coalition of pilots from 10 international carriers bewailed Aer Lingus' union-busting tactics (Business Editors 2002). The new working conditions imposed by management would reduce their rest period in proportion to their time on duty. It also began suspending some of them for refusing to comply with these new working conditions. The pilots cried out against the harassment and served a seven-day notice of a one-day strike if their working conditions would not change. They described these working conditions as against their best interests and those of the traveling customers. They said that Aer Lingus CEO Willie Walsh should stop these pushing and intimidating tactics as he was a pilot himself (Business Editors).
During their meeting in Helsinki, Finland, members of the Coalition discussed the many personnel and industrial relation issues of their employer-carriers (Business Editors 2002). The pilots of LanChile, Cathay Pacific and Iberia also complained of similar union-busting activities by their employers. The members made a unified call to the management of Aer Lingus to come to the bargaining table and resolve the dispute with its pilots. They said that a negotiated solution alone would serve their best interests and those of the traveling public and the airline's future itself. Otherwise, more adverse and destructive consequences could be expected by everyone (Business Editors).
The pilots wanted all recruitment be done through Dublin and the staff taken to Belfast (RTE 2007). They reasoned that all collective agreement applicable to the Republic should be applicable to Belfast. They likewise urged that all contracts and disputes on Belfast be governed by the laws of the Republic. Furthermore, they wanted pilots to be notified of all vacant pilot positions according to a merit-based seniority list. CEO Dermot Mannion said that conducting all recruitment through Dublin would deny equal job opportunities to local residents in the North. He thought that the pilots' demand would bring in restrictive practices into Belfast and create new ones. If this happened, it would not be a Belfast base but a defective arrangement. The company accused Impact members and the Irish Airline Pilots Association of hindering their plans to establish the Belfast base to protect their own interests (RTE).
While mediation talks raged, only 15% of Aer Lingus' passengers managed to catch their respective flights during that one-day strike (Archives CNN 2008). The airline said it was closing all flight schedules until the appropriate solution was found. Experts said approximately 100,000 passengers could be displaced or affected during the strike and cost the airline roughly 40 million euros. The strikers opposed the implementation of new work conditions, which they considered impractical and potentially risky. Seven pilots who refused compliance were suspended. The airline responded by stopping all of the pilots' wages. Some 20 pilots came to work but were informed by management that they were not flying. National Industrial secretary of SIPTU Noel Dowling, representing Aer Lingus' ground, expressed members' fear that all the unrest would result in the complete collapse of Aer Lingus. Chief Executive John Dunne of the Chamber of Commerce of Ireland commented that such a collapse would be most disastrous to the Irish economy (Archives CNN).
Ryanair airline increased its number of flights between Dublin and London to fill in cancelled Aer Lingus flights (Archives CNN 2008). Aer Lingus Corporate Affairs Director Dan Loughrey described the situation as a "failure to face up to change." He said the company had no intentions of abolishing the airline. In the meantime, the number of visitors to Ireland decreased by 400,000 after the September 11 attacks and following the general economic depression (Archives CNN).
Rescue and Survival Plan for Aer Lingus
The Labor Relations Commissions evolved the plan (Airline Industry Information 2001). It was to free wages until April 2003 and reduce overtime pay from double-time to time-and-three-quarters. It also restrained unions from filing suits in the labor court for 15 months if previously agreed pay increases could not be given. The company said it needed to close 2,026 jobs and that approximately 800 employees had already applied for voluntary redundancy (Airline Industry Information).
Almost all of pilots at Aer Lingus approved and endorsed the settlement proposed by the Commission (Airline Industry Information 2002). It guaranteed rest periods for the pilots for 12 hours or the equivalent of their last shift plus 2 hours. It also restricted the number of times they would work at only 10 hours rest between shifts. The settlement plan covered days-off, early duty and rest periods on transatlantic flights. The pilots, in return, must subscribe to and abide by a company survival plan (Airline Industry Information).
That survival plan entailed the displacement of pilots on grounds of redundancy (Airline Industry Information 2002). It required the loss of 156 pilots and had already separated 70, 10 of whom were served notices of compulsory redundancy. Talks between management and union Impact failed to achieve a solution. Unionists believed that instead of terminating pilots, early retirement could be offered to 20 senior captains in order to realize some savings (Airline Industry Information).
Aer Lingus was deep in debt and scheduled for privatization the year following this rush of disputes (Airline Industry Information 2002). It seemed unable to manage to cut down losses. In addition, it had to cope with the brunt of the tough operating environment after the 9/11 attacks, increased competition, industrial turbulence, the consequences of the 2001-foot and mouth disease outbreak on travel, squabbles in the boardroom and the downward global economic trend. As a response to these calamities, management came up with a survival plan in October 2001, which required reducing the workforce by a third (Airline Industry Information).
New Base at Belfast
The bitter dispute over pay and working conditions for pilots could have stalled thousands of Ulster air travelers for several weeks (Tilson 2007). The lockout was, fortunately, averted by an agreement among the Labor Relations Commission, Aer Lingus management and the pilots. Impact included IALPA, the union of Irish pilots. It said it reached an agreement with management on pension conditions and promotions, based on seniority at the Belfast hub. It also announced that the agreement would become operational that December. Impact assistant secretary general Michael Landers said that the agreement would be acceptable to the members (Tilson).
The incident occurred when Aer Lingus said it would suspend pilots who refused to willingly help train and recruit pilots for the airline's base at Aldergrove (Tilson 2007). The management set the deadline at 1:00 PM that day. Any pilot who would refuse would be suspended. The previous week, the airline company suspended seven pilots who refused to comply. It also warned that there would be more suspensions for the refusal. The pilots adopted a non-compliance and non-cooperation policy with the Belfast base on account of its terms and conditions they deemed unfair (Tilson).
Breakthrough
Hope could have motivated Aer Lingus chief executive Dermot Mannion to invite the members of IALPA to a dialogue. It was aimed at settling or reducing the troubles hounding the new Belfast base (RTE 2007). But IALPA president Evan Cullen said that the invitation was too late to make as some of the executive members were away. Phil Flynn, the company's industrial relations troubleshooter, said that he was unaware of proposals for Belfast and would deal with pilot concerns through joint discussions. A spokesman for Aer Lingus said that the airline intended to proceed with the opening of the Belfast base according to local rates, terms and conditions (RTE).
Approximately 480 Aer Lingus pilots would go on strike to oppose airline plans to hire pilots for this new base but on less favorable terms than those flying out of the Republic (RTE 2007). Minister for Community, Rural and Gaeltacht Affairs Ramon O. Cuiv said he would not influence Aer Lingus to reverse to end its route from Shannon to Heathrow. He expressed agreement with the Minister of Transport Noel Dempsey that interference with the affairs of Aer Lingus would be inappropriate. Instead, he felt that the search for alternatives to solving the problems at Shannon should be undertaken instead of reversing the decision made by Aer Lingus. He also believed that the Shannon Airport authority should create new market opportunities and new services from the airport (RTE).
Significant Progress Noted at Aer Lingus Negotiations
Critics and other observers said that Are Lingus management and the unions had attained a significant level of progress in their talks (RTE 2007). With this encouraging trend, further negotiations were expected. The two parties negotiated in the presence of the National Implementation Body or NIB for months over the company's plans to cut costs worth 20 million euros through a restructuring program. In its report, the NIB said that the research work conducted by its independent advisors evidenced a reasonable justification for this program. The savings the company sought would be realized through mobility and more flexible arrangements. The rest would come from other grades, including pilots, cabin crew and craft workers. The company intended to hire new staff at lower terms and conditions than the previous staff. Under the NIB arrangement, new or recent recruits would remain on standard terms and working conditions until the final deal. It would look into labor costs to determine the most appropriate terms and conditions for these new ones. In the meantime, the pay free would remain until a cost-cutting arrangement was reached (RTE).
Towards the Year 2016
The NIB said that procedures could be set on how to deal with non-payment of increases (RTE 2007). The SIPTU brought the issue against the airline to the Labor Relations Commission and the labor court. The NIB likewise suggested the creation of internal partnership structures for resolving disputes. The company expressed full commitment to cooperate with the unions in bringing this dispute process to an end. On the other hand, SIPTU noted that the process itself proved its position correct that cost cuts could be accomplished without the need for job or take-home pay cuts (RTE).
Improving the Situation: the Better Option
This decision by the Irish government to sell a majority share-holding of Aer Lingus would be to the favor and victory of free marketers in the Cabinet and ideology (SIPTU 2005). The union saw that decision to be quite wrong and detrimental to the country and the taxpayer. It would do an injustice to the workforce and mean bad business for Aer Lingus. The country would lose its international flag carrier and control over a company, which was necessary for an open island economy. Taxpayers would lose their dividends from their ownership of the company. The airline would lose at least 100 million euros of its value (SIPTU).
The more viable, less costly and workable alternative would be to let Aer Lingus remain in public ownership and control (SPITU 2005). At the same time, it should continue to have access of the required capital for development and replacement of its fleet. These can be achieved if the government all options. Privatization would not be a sound decision. New investors would seek to maximize their profits as their greater priority than the interests of the airline, the customers and the workforce. They would tend to abolish or sell it once it became unprofitable. They would have no sentiment towards it. But as it was, Aer Lingus was one of the world's biggest airline earners. In 2004, it has an operating profit of 107 million euros. It had a high return of 10.6% on turnover. It went close to a 12% in 2003. Aer Lingus realized profit rates higher than practically all other airlines. Its market value grew between 500 and 950 million euros. As it stood, it required more equity or capital to explore its potentials for further success. Its employees were themselves ready to invest in Aer Lingus through job cuts and increased productivity levels. Yet the government did not have this readiness. The unionized workers of Aer Lingus viewed the decision to sell the airline as a betrayal of their collective efforts, sacrifices and success in saving the company and restore its level of profitability. The government talks all the time about protecting national interests. But privatizing means ceding control to outside investors. When this happens, it will only be a matter of time before the government bows to the pressure of these outside investors. In the hard and cruel world of business, a take over would gain control. Soon, Aer Lingus would be deep in the debts of those who would borrow to buy it. The airline's vital financial performance through the worst international aviation crisis (SPITU) following the 9/11 attacks is the basis of the choice to make.
Bibliography
Airline Industry Information. Aer Lingus Pilots Endorse Settlement Plan. M2
Communications, Ltd.: Gale Group, 2002
Aer Lingus Could Break Even by 2003., 2002
Aer Lingus Staff Suspend Strike Threat as New Pay Talks
Agreed, 2000
Aer Lingus Survival Plan Unveiled, 2001
Aer Lingus Union Threatens Strikes, 2001
Archives CNN. Dispute Grounds Aer Lingus Dispute. CNN.com: Cable News Network,
Business Editors. Oneworld Cockpit Crew Coalition Decries Union Busting Tactics at Aer Lingus. Buesiness Wire: Gale Group, 2002
RTE. Hope of Breakthrough in Aer Lingus Dispute. RTE News: RTE Commercial
Enterprises Limited, 2007
Aer Lingus Accuses Pilots of Obstructing Base, 2007
Significant Progress at Aer Lingus Talks, 2007
SIPTU. A New Flight Path for Aer Lingus. Trade Union Labor: Fitzgerald Garrett, Irish
Times, 2005
Sunday Mirror. Flight Chaos Fear as Staff Pay Talks Fail. MGN Ltd.: ProQuest
Information and Learning Company, 2001
Tilson, N. Aer Lingus Flights Chaos Threat Lifted. Belfast Telegraph:
Belfasttelegraph.co.uk, 2007
---
Are you busy and do not have time to handle your assignment? Are you scared that your paper will not make the grade? Do you have responsibilities that may hinder you from turning in your assignment on time? Are you tired and can barely handle your assignment? Are your grades inconsistent?
Whichever your reason is, it is valid! You can get professional academic help from our service at affordable rates. We have a team of professional academic writers who can handle all your assignments.
Plagiarism free papers
Timely delivery
Any deadline
Skilled, Experienced Native English Writers
Subject-relevant academic writer
Adherence to paper instructions
Ability to tackle bulk assignments
Reasonable prices
24/7 Customer Support
Get superb grades consistently
Online Academic Help With Different Subjects
Literature
Students barely have time to read. We got you! Have your literature essay or book review written without having the hassle of reading the book. You can get your literature paper custom-written for you by our literature specialists.
Finance
Do you struggle with finance? No need to torture yourself if finance is not your cup of tea. You can order your finance paper from our academic writing service and get 100% original work from competent finance experts.
Computer science
Computer science is a tough subject. Fortunately, our computer science experts are up to the match. No need to stress and have sleepless nights. Our academic writers will tackle all your computer science assignments and deliver them on time. Let us handle all your python, java, ruby, JavaScript, php , C+ assignments!
Psychology
While psychology may be an interesting subject, you may lack sufficient time to handle your assignments. Don't despair; by using our academic writing service, you can be assured of perfect grades. Moreover, your grades will be consistent.
Engineering
Engineering is quite a demanding subject. Students face a lot of pressure and barely have enough time to do what they love to do. Our academic writing service got you covered! Our engineering specialists follow the paper instructions and ensure timely delivery of the paper.
Nursing
In the nursing course, you may have difficulties with literature reviews, annotated bibliographies, critical essays, and other assignments. Our nursing assignment writers will offer you professional nursing paper help at low prices.
Sociology
Truth be told, sociology papers can be quite exhausting. Our academic writing service relieves you of fatigue, pressure, and stress. You can relax and have peace of mind as our academic writers handle your sociology assignment.
Business
We take pride in having some of the best business writers in the industry. Our business writers have a lot of experience in the field. They are reliable, and you can be assured of a high-grade paper. They are able to handle business papers of any subject, length, deadline, and difficulty!
Statistics
We boast of having some of the most experienced statistics experts in the industry. Our statistics experts have diverse skills, expertise, and knowledge to handle any kind of assignment. They have access to all kinds of software to get your assignment done.
Law
Writing a law essay may prove to be an insurmountable obstacle, especially when you need to know the peculiarities of the legislative framework. Take advantage of our top-notch law specialists and get superb grades and 100% satisfaction.
What discipline/subjects do you deal in?
We have highlighted some of the most popular subjects we handle above. Those are just a tip of the iceberg. We deal in all academic disciplines since our writers are as diverse. They have been drawn from across all disciplines, and orders are assigned to those writers believed to be the best in the field. In a nutshell, there is no task we cannot handle; all you need to do is place your order with us. As long as your instructions are clear, just trust we shall deliver irrespective of the discipline.
Are your writers competent enough to handle my paper?
Our essay writers are graduates with bachelor's, masters, Ph.D., and doctorate degrees in various subjects. The minimum requirement to be an essay writer with our essay writing service is to have a college degree. All our academic writers have a minimum of two years of academic writing. We have a stringent recruitment process to ensure that we get only the most competent essay writers in the industry. We also ensure that the writers are handsomely compensated for their value. The majority of our writers are native English speakers. As such, the fluency of language and grammar is impeccable.
What if I don't like the paper?
There is a very low likelihood that you won't like the paper.
Reasons being:
When assigning your order, we match the paper's discipline with the writer's field/specialization. Since all our writers are graduates, we match the paper's subject with the field the writer studied. For instance, if it's a nursing paper, only a nursing graduate and writer will handle it. Furthermore, all our writers have academic writing experience and top-notch research skills.
We have a quality assurance that reviews the paper before it gets to you. As such, we ensure that you get a paper that meets the required standard and will most definitely make the grade.
In the event that you don't like your paper:
The writer will revise the paper up to your pleasing. You have unlimited revisions. You simply need to highlight what specifically you don't like about the paper, and the writer will make the amendments. The paper will be revised until you are satisfied. Revisions are free of charge
We will have a different writer write the paper from scratch.
Last resort, if the above does not work, we will refund your money.
Will the professor find out I didn't write the paper myself?
Not at all. All papers are written from scratch. There is no way your tutor or instructor will realize that you did not write the paper yourself. In fact, we recommend using our assignment help services for consistent results.
What if the paper is plagiarized?
We check all papers for plagiarism before we submit them. We use powerful plagiarism checking software such as SafeAssign, LopesWrite, and Turnitin. We also upload the plagiarism report so that you can review it. We understand that plagiarism is academic suicide. We would not take the risk of submitting plagiarized work and jeopardize your academic journey. Furthermore, we do not sell or use prewritten papers, and each paper is written from scratch.
When will I get my paper?
You determine when you get the paper by setting the deadline when placing the order. All papers are delivered within the deadline. We are well aware that we operate in a time-sensitive industry. As such, we have laid out strategies to ensure that the client receives the paper on time and they never miss the deadline. We understand that papers that are submitted late have some points deducted. We do not want you to miss any points due to late submission. We work on beating deadlines by huge margins in order to ensure that you have ample time to review the paper before you submit it.
Will anyone find out that I used your services?
We have a privacy and confidentiality policy that guides our work. We NEVER share any customer information with third parties. Noone will ever know that you used our assignment help services. It's only between you and us. We are bound by our policies to protect the customer's identity and information. All your information, such as your names, phone number, email, order information, and so on, are protected. We have robust security systems that ensure that your data is protected. Hacking our systems is close to impossible, and it has never happened.
How our Assignment  Help Service Works
You fill all the paper instructions in the order form. Make sure you include all the helpful materials so that our academic writers can deliver the perfect paper. It will also help to eliminate unnecessary revisions.
2.      Pay for the order
Proceed to pay for the paper so that it can be assigned to one of our expert academic writers. The paper subject is matched with the writer's area of specialization.
3.      Track the progress
You communicate with the writer and know about the progress of the paper. The client can ask the writer for drafts of the paper. The client can upload extra material and include additional instructions from the lecturer. Receive a paper.
4.      Download the paper
The paper is sent to your email and uploaded to your personal account. You also get a plagiarism report attached to your paper.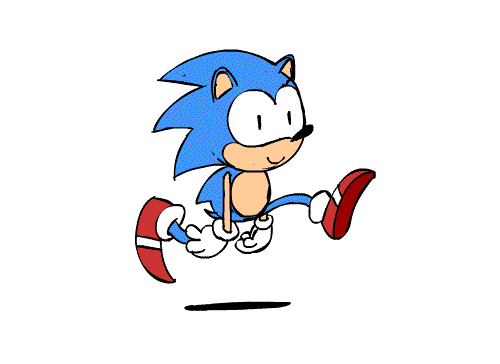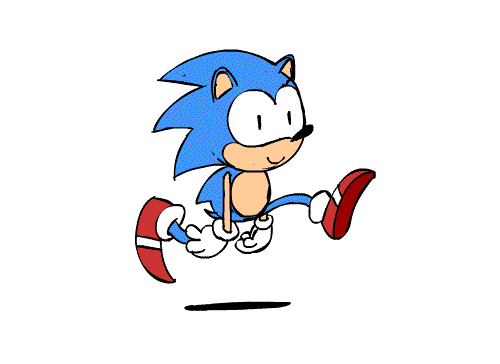 PLACE THIS ORDER OR A SIMILAR ORDER WITH US TODAY AND GET A PERFECT SCORE!!!
---