human and economic costs of flooding on cities has been well documented, but the recent floods that hit northeastern England from September 25 to September 28, 2012 were among the worst in decades and in some cases, were unprecedented in the level of flooding that was involved. Hundreds of homes and businesses were damaged or destroyed and transportation was disrupted as flooding continued for several days. There were some casualties as well, making this a truly "killer storm." To determine the extent of the disruption and economic damage that resulted from the flooding that took place in North Eastern England in late September 2012, this paper provides a critical analysis of the relevant literature together with Environment Agency hydrographic telemetry, followed by a summary of the research, important findings and recommendations for future work in the conclusion.
Contents
1.
Introduction
Aims and Objectives of the Study
Study Aim
Study Objectives
2.
Literature Research and Background
3.
Methods of Research
4.
Raw Information/Data/Results
5.
Disruption and Economic Damage from September 2012 Flood
a.
Argument
b.
Discussion
c.
Analysis
6.
Conclusions
7.
Recommendations for Further Work
1.
Introduction
On 25 September 2012, a storm system moved into northeastern England and several days of heavy rain resulted in heavy flooding and significant damage to roadways, residences and businesses. In some cases, the structural damage to homes and businesses caused by these flood waters was sufficiently severe to require demolition. While the debate over global warming continues, research indicates that sea levels are in fact rising and storms are increasing in intensity. For instance, according to a report from Reaney and Cherry (2012), the flooding that has taken place in North East England is more severe than in years past. In this regard, Reaney and Cherry (2012, p. 2) emphasize that the regions transportation infrastructure was hard-hit: "The heavy rains that hit the North East of England recently caused some major floods in the last few days. Regions of the A1 motorway were shutdown for two days between Disforth (North Yorkshire) and Bradbury (near Durham)." Likewise, Reaney and Cherry (2012) cite the unprecedented structural damage caused to buildings in the area as a result of the flooding. According to Reaney and Cherry (2012, p. 2), "People's homes and businesses were also flooded in Morpeth and other cities, towns and villages in the North East due to heavy rain fall. Among the areas worst hit by flooding were Morpeth, Durham, Rothbury, Chester-le-Street and Stockton-on-Tees." Given the enormity of the damage caused by this flooding, it is important to identify opportunities to prevent future damage caused by flood waters to this regions, a need that forms the aims and objectives of this study which are discussed further below.
1.1
Aims and Objectives of the Study
1.1.1
Study Aims. The overarching aim of this study was to provide a critical analysis of the disruption and economic damage relating to the flooding which occurred in the northeastern England in late September 2012. In support of this aim, the study was guided by the objectives set forth below.
1.1.2
Study Objectives. This study had two main objectives: (a) to deliver a critical analysis of the relevant literature concerning the disruption and economic damage associated with the flooding in northeastern England in late September 2012; and (b) to provide recommendations concerning areas for future work.
2.
Literature Research and Background
According to Garber and Unger (2006), the economic impact of flooding on local economies can be enormous, with damages including temporary disruption caused by evacuation, property damage, and power outages; however, there may be a concomitant reduction in unemployment in some industries such as construction as people are able to return to their homes and businesses in order to repair damages from the flooding, but these spikes are typically short-lived (Garber & Unger, 2006). The economic impact of flooding on local economies is further exacerbated by the fact that many cities in northeastern England are already especially susceptible to natural crises and disasters. In this regard, Burney, Simmonds and Queeley (2007, p. 37) emphasize that, "A sudden supply shortage of disaster safety supplies such as shelter, food, water, and medical resources, can leave a city and its citizens with many environmental and social burdens which can quickly lead to more serious medical, mental health, and social protective emergencies." These adverse outcomes have become even more likely in recent years as a result of climate changes. For instance, Burney et al. (2007, p. 38) also point out that, "The consequences of such crises are multiplied by poorly coordinated administration and planning. Natural disasters have become more frequent and more severe during the last two decades, affecting a number of large cities."
3.
Methods of Research
This study employed a review of the relevant peer-reviewed and scholarly literature concerning how flooding has historically affected local communities in general and northeastern England in late September 2012 in particular together with an analysis of the raw hydrographic information collected by the Environment Agency which is discussed further below.
4.
Raw Information/Data/Results
The raw hydrographic information collected by the Environment Agency indicates that the highest levels recorded following the September 2012 flooding were above previous flood records; however, in some other regions, the flood waters had returned to the previous levels at the time of measurement (Reaney & Cherry, 2012). Other reports from the Environment Agency indicated that on September 25, 2012, the River Swale in Yorkshire was measured at 5.28 metres at Crakehill which was near the record of 5.45; the River Swale is a major tributary of the River Ure which develops into the River Ouse, the same river that caused major flooding in Yorkshire (Reaney & Cherry, 2012). By contrast, the level at Morton-on-Swale (see Figure 1 below) was decreasing from 6.47 metres recorded on September 26 to 4.13 on September 28 (Reaney and Cherry, 2012).
Figure 1. Environment Agency river level data for Morton-on-Swale
Source: Source: Reaney & Cherry, 2012
The hydrographic information reported by the Environment Agency for Myton-on-Swale on September 28 (see Figure 2 below), though, indicated the river's level was still sufficiently high to cause flooding (Reaney & Cherry, 2012).
Figure 2. Environment Agency river level data for Myton-on-Swale
Source: Reaney & Cherry, 2012
As shown in Figure 3 below, the severe flooding that was caused by the River Ouse resulted in damage to parts of Yorkshire, including Tadcaster and York. At the time of measurement, the Environment Agency found the hydrographic readings to be at or above previous record levels (Reaney and Cherry, 2012).
Figure 3. Environment Agency river level data for River Ouse at Skelton
Source: Reaney & Cherry, 2012
5.
Disruption and Economic Damage from September 2012 Flood
a.
Argument. The argument can be made that there was a lack of engineering support for the areas most adversely affected by the flood waters. In virtually every case, the outcomes of this flooding were predictable enough. For instance, Reaney and Cherry report that, "In the city of Durham the River Wear which surrounds the city centre breached its banks, which led to road closures and cars stranded. Near Richmond in North Yorkshire an older people's care home was flooded after defences installed there failed" (2012, p. 3). Likewise, the residents of a block of flats near Newcastle were informed that their homes would have to be demolished after the structures' foundations were washed away by the storm's floodwaters (Carter, 2012). According to Carter, "Dramatic pictures of the damage to the flats in Spencer Court, Newburn, showed the building looking perilous after the torrent left it in danger of collapsing. The pilings holding up the four-storey development were exposed by the flood, which was reportedly caused by a collapsed culvert" (2012, p. 2). Furthermore, transportation and emergency services were disrupted as a result of the flooding, including a closed bridge at Tadcaster that was awaiting inspection by engineers (Carter, 2012). In addition, at the time of the report on 28 September 2012, there were 87 active flood warnings in place (Carter, 2012). According to a report from the BBC, "More than 300 homes have been flooded and train services disrupted as heavy rain continues across parts of the UK. Hundreds of people are facing a night in temporary accommodation as 87 Environment Agency flood warnings remain in place. Some areas were expected to see 50mm (2in) of rain – an average fortnight's worth – in a day" (Hundreds of homes flooded, 2012 p. 3).
b.
Discussion. Although it is too early to precisely calculate the economic costs associated with this natural disaster, there were numerous indications of the record-breaking nature and level of disruption it caused from police and news media reports (can be discerned from the following reports from the BBC:
The September storm had an area of low pressure measuring 973 millibars recorded near the coast of north-east England; this was the lowest in the UK for September since 1981.
Transport was disrupted with part of the A1 closed in North Yorkshire and the East Coast mainline hit.
The A1 northbound at Tritlington in Northumberland was also shut because of water running on to the road.
Among the areas worst hit by flooding were Morpeth, Durham, Rothbury, Chester-le-Street and Stockton-on-Tees. Some 19 elderly residents at a council care home in Gilling West, North Yorkshire, had to be carried to safety by firefighters after it became swamped by 3 feet of water.
Travel disruption was caused in Scotland by heavy rain and winds of up to 70 mph.
Cleveland Police declared a major incident due to weather conditions, with around 29 properties in Stockton evacuated by the emergency services as water levels rose to around 4 feet.
In Morpeth, Northumberland, homes were evacuated and about 40 residents rescued by fire services after the River Wansbeck burst its banks.
Heavy rains sent cars careering down the River Coquet and homes were flooded in Rothbury, Northumberland.
Emergency services evacuated around 30 properties in Hartburn, Stockton, Teesside.
About 50 properties in and around Wearside were evacuated.
Heavy rain and severe winds caused power cuts and travel problems and swept sand-filled foam into parts of Scotland.
Floods in Bristol caused one of the country's biggest blood and plasma banks to close, with thousands of units transferred to other centres by refrigerated lorries.
Train services in northern England were affected by flooding. The East Coast mainline has reopened but with a limited service.
Power was turned off to almost 40 homes in Merseyside as a precaution following flooding.
Roads in north Wales remained closed after flooding and there was flood-related disruption to Arriva Trains Wales services.
Trains between Great Malvern and Hereford remained cancelled after a "very deep hole" was found following heavy rain.
A crew of refuse collectors had to be rescued by firefighters at Eryholme, North Yorkshire, when a river burst its banks and swamped their truck.
A modern block of flats was evacuated in Newburn, Newcastle upon Tyne, after fears its foundations were being washed away.
Schools in some areas were advised to close early, employers were urged to send staff home early and commuters were asked to stagger their journeys to alleviate problems on the struggling transport network (Hundreds of homes flooded, 2012, p. 2).
c.
Analysis. On the one hand, engineers routinely plan for "once-in-ten-year" storms. On the other hand, though, the storm system that caused the flooding in late September 2012 in North East England was unprecedented in the scope of its damage and the disruption and economic loss associated with this disaster were the worst these communities have experienced for at least 30 years. Nevertheless, a consistent theme that emerged from the research was the predictability of the structural damage caused by these flood waters, and based on climate change patterns, it is reasonable to assume that storms of this severity will become increasingly commonplace in the future making the need for preparation today more important than ever, and these issues are discussed further below.
6.
Conclusions
There are some man-made solutions to natural disasters such as the recent storm that hit North East England in late September 2012. Engineers today have a vast array of powerful computer-based modeling tools that can be applied to the circumstances in the regions most heavily hit by the storm's floodwaters, but time is of the essence in preventing future calamities of this magnitude. In this regard, Reaney and Cherry emphasize that:
As the North East recovers from yet another flood event there is much to reflect upon in terms of not only engineering new ways to mitigate flood risk and bringing parts of the A1 and local flood defences up-to-date for example, but also looking at methods of preparing for flood events more effectively that includes everyone involved from councils, volunteers and local communities to national government, NGOs and universities. (2012, p. 4)
Finally, it is clear that residents in communities that were most adversely affected by the floodwaters must take action themselves to coordinate remediation at the local level where residents' interests can be taken into account. As Reaney and Cherry conclude, "Top-down approaches to alleviate flooding, while successful at times in treating the symptoms of the problem, tend not to address the much larger issues of coordination and foresight needed in dealing with large flood hazards that can very easily turn into disaster" (2012, p. 4).
7.
Recommendations for Further Work
Complex problems require complex solutions, and the research showed that this is certainly the case in formulating timely and effective responses to the engineering needs of the communities that were devastated by the storm that hit North East England in last September 2012. Not only will this require a coordinated and multidisciplinary response that actively involves all of the community stakeholders, these responses are going to be expensive. Given the densely populated regions that these floodwaters affected, though, further work towards developing preventive steps today will go a long way towards mitigating the damages of future storms of this magnitude.
References
Burney, D.M., Simmonds, K. & Queeley, G. (2007, Summer). 'The Relationship between Socio-
Economic Conditions and the Impact of Natural Disasters on Rural and Urbanized
Regions Level of Preparedness and Recovery.' Forum on Public Policy: A Journal of the Oxford Round Table, pp. 37-39.
Carter, H. (2012, September 28). 'Flooding leaves homes facing demolition in north-east
England.' The Guardian. [online] available: http://www.guardian.co.uk/environment/
2012/sep/28/flooding-north-east-england-homes-demolished.
Garber, M. & Unger, L. (2006, August). 'Hurricane Katrina's Effects on Industry Employment
and Wages: Rapid Development of Alternative Methods in Two BLS Programs Resulted
in a Clearer View of the Economic Impact of This Storm Than Would Have Been
Possible Otherwise.' Monthly Labor Review, vol. 129, no. 8, pp. 22-25.
'Hundreds of homes flooded as downpours continue.' (2012, September 25). BBC News UK.
[online] available: http://www.bbc.co.uk/news/uk-19710183.
Reaney, S. & Cherry, B. (2012, September 28). 'Autumn flooding in North East England.'
Institute of Hazard, Risk and Resilience. [online] available: http://ihrrblog.org/2012/09/
28/autumn-flooding-in-north-east-england/.
---
Are you busy and do not have time to handle your assignment? Are you scared that your paper will not make the grade? Do you have responsibilities that may hinder you from turning in your assignment on time? Are you tired and can barely handle your assignment? Are your grades inconsistent?
Whichever your reason is, it is valid! You can get professional academic help from our service at affordable rates. We have a team of professional academic writers who can handle all your assignments.
Plagiarism free papers
Timely delivery
Any deadline
Skilled, Experienced Native English Writers
Subject-relevant academic writer
Adherence to paper instructions
Ability to tackle bulk assignments
Reasonable prices
24/7 Customer Support
Get superb grades consistently
Online Academic Help With Different Subjects
Literature
Students barely have time to read. We got you! Have your literature essay or book review written without having the hassle of reading the book. You can get your literature paper custom-written for you by our literature specialists.
Finance
Do you struggle with finance? No need to torture yourself if finance is not your cup of tea. You can order your finance paper from our academic writing service and get 100% original work from competent finance experts.
Computer science
Computer science is a tough subject. Fortunately, our computer science experts are up to the match. No need to stress and have sleepless nights. Our academic writers will tackle all your computer science assignments and deliver them on time. Let us handle all your python, java, ruby, JavaScript, php , C+ assignments!
Psychology
While psychology may be an interesting subject, you may lack sufficient time to handle your assignments. Don't despair; by using our academic writing service, you can be assured of perfect grades. Moreover, your grades will be consistent.
Engineering
Engineering is quite a demanding subject. Students face a lot of pressure and barely have enough time to do what they love to do. Our academic writing service got you covered! Our engineering specialists follow the paper instructions and ensure timely delivery of the paper.
Nursing
In the nursing course, you may have difficulties with literature reviews, annotated bibliographies, critical essays, and other assignments. Our nursing assignment writers will offer you professional nursing paper help at low prices.
Sociology
Truth be told, sociology papers can be quite exhausting. Our academic writing service relieves you of fatigue, pressure, and stress. You can relax and have peace of mind as our academic writers handle your sociology assignment.
Business
We take pride in having some of the best business writers in the industry. Our business writers have a lot of experience in the field. They are reliable, and you can be assured of a high-grade paper. They are able to handle business papers of any subject, length, deadline, and difficulty!
Statistics
We boast of having some of the most experienced statistics experts in the industry. Our statistics experts have diverse skills, expertise, and knowledge to handle any kind of assignment. They have access to all kinds of software to get your assignment done.
Law
Writing a law essay may prove to be an insurmountable obstacle, especially when you need to know the peculiarities of the legislative framework. Take advantage of our top-notch law specialists and get superb grades and 100% satisfaction.
What discipline/subjects do you deal in?
We have highlighted some of the most popular subjects we handle above. Those are just a tip of the iceberg. We deal in all academic disciplines since our writers are as diverse. They have been drawn from across all disciplines, and orders are assigned to those writers believed to be the best in the field. In a nutshell, there is no task we cannot handle; all you need to do is place your order with us. As long as your instructions are clear, just trust we shall deliver irrespective of the discipline.
Are your writers competent enough to handle my paper?
Our essay writers are graduates with bachelor's, masters, Ph.D., and doctorate degrees in various subjects. The minimum requirement to be an essay writer with our essay writing service is to have a college degree. All our academic writers have a minimum of two years of academic writing. We have a stringent recruitment process to ensure that we get only the most competent essay writers in the industry. We also ensure that the writers are handsomely compensated for their value. The majority of our writers are native English speakers. As such, the fluency of language and grammar is impeccable.
What if I don't like the paper?
There is a very low likelihood that you won't like the paper.
Reasons being:
When assigning your order, we match the paper's discipline with the writer's field/specialization. Since all our writers are graduates, we match the paper's subject with the field the writer studied. For instance, if it's a nursing paper, only a nursing graduate and writer will handle it. Furthermore, all our writers have academic writing experience and top-notch research skills.
We have a quality assurance that reviews the paper before it gets to you. As such, we ensure that you get a paper that meets the required standard and will most definitely make the grade.
In the event that you don't like your paper:
The writer will revise the paper up to your pleasing. You have unlimited revisions. You simply need to highlight what specifically you don't like about the paper, and the writer will make the amendments. The paper will be revised until you are satisfied. Revisions are free of charge
We will have a different writer write the paper from scratch.
Last resort, if the above does not work, we will refund your money.
Will the professor find out I didn't write the paper myself?
Not at all. All papers are written from scratch. There is no way your tutor or instructor will realize that you did not write the paper yourself. In fact, we recommend using our assignment help services for consistent results.
What if the paper is plagiarized?
We check all papers for plagiarism before we submit them. We use powerful plagiarism checking software such as SafeAssign, LopesWrite, and Turnitin. We also upload the plagiarism report so that you can review it. We understand that plagiarism is academic suicide. We would not take the risk of submitting plagiarized work and jeopardize your academic journey. Furthermore, we do not sell or use prewritten papers, and each paper is written from scratch.
When will I get my paper?
You determine when you get the paper by setting the deadline when placing the order. All papers are delivered within the deadline. We are well aware that we operate in a time-sensitive industry. As such, we have laid out strategies to ensure that the client receives the paper on time and they never miss the deadline. We understand that papers that are submitted late have some points deducted. We do not want you to miss any points due to late submission. We work on beating deadlines by huge margins in order to ensure that you have ample time to review the paper before you submit it.
Will anyone find out that I used your services?
We have a privacy and confidentiality policy that guides our work. We NEVER share any customer information with third parties. Noone will ever know that you used our assignment help services. It's only between you and us. We are bound by our policies to protect the customer's identity and information. All your information, such as your names, phone number, email, order information, and so on, are protected. We have robust security systems that ensure that your data is protected. Hacking our systems is close to impossible, and it has never happened.
How our Assignment  Help Service Works
You fill all the paper instructions in the order form. Make sure you include all the helpful materials so that our academic writers can deliver the perfect paper. It will also help to eliminate unnecessary revisions.
2.      Pay for the order
Proceed to pay for the paper so that it can be assigned to one of our expert academic writers. The paper subject is matched with the writer's area of specialization.
3.      Track the progress
You communicate with the writer and know about the progress of the paper. The client can ask the writer for drafts of the paper. The client can upload extra material and include additional instructions from the lecturer. Receive a paper.
4.      Download the paper
The paper is sent to your email and uploaded to your personal account. You also get a plagiarism report attached to your paper.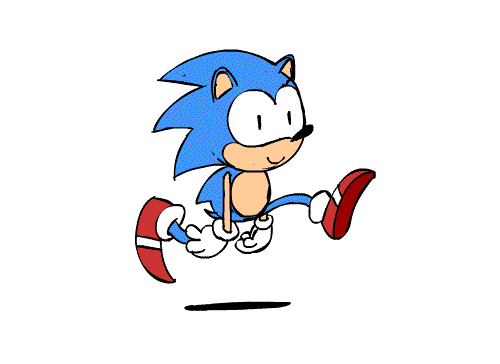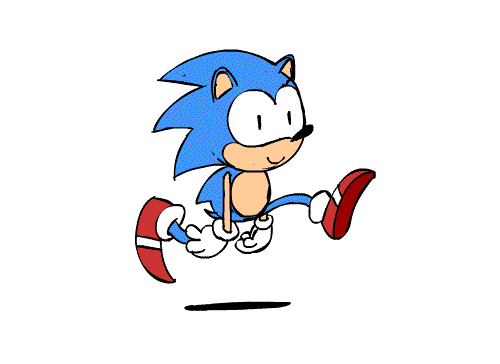 PLACE THIS ORDER OR A SIMILAR ORDER WITH US TODAY AND GET A PERFECT SCORE!!!
---