Investigating Student Understanding:
Year 3 Students' Understanding of the Step-Over Skill in a Football (Soccer) Focused PE Lesson in an International School
Introduction
Background
Within the PE curriculum, basic skills to practice in a variety of sports (passing, throwing, catching, stepping and so on) are often isolated from context and actual performance in a game (Pill, 2013). Because knowledge of a skill and understanding of a skill are two different things (Perkins, 1993), it is important for a PE instructor to be able to measure how effectively knowledge via instruction is translated into understanding demonstrated in practice. The assumption, for example, is that a chest pass or bounce pass in basketball is only effective knowledge if it can be demonstrated appropriately in a game. For this particular study, the sport of football (soccer) is used to study one skill in particular (the step-over) and the extent to which the gap between knowledge and understanding is bridged. The way in which is this is achieved is by looking at how often students use the skill in a match and whether or not the students understand the benefits of one skill over another in certain situations.
For the purposes of this study, it was important to define terms. Knowledge was thus defined as being able to perform a skill in isolation after being taught it by way of demonstration. Understanding was defined as knowing when and why to use the skill in a match and being able to use it effectively. Knowledge is something one acquires in the classroom; understanding is something one acquires in the field. Knowledge is "information on tap" (Perkins, 1993, p. 40). Understanding involves both identifying problems and solving them effectively (Perkins, 2010).
The main aim of this project was to analyze the difference between knowledge and understanding in sport. The skill used to examine this difference was the step-over skill in football. The skill was taught by the researcher serving as the students' PE instructor.
Rationale
Learning can be represented through the acquisition of knowledge of facts and data. Understanding must necessarily go deeper than the knowledge of facts and data. It must penetrate into the realm of applicability—how certain information can be applied in the real world. By studying learners' understanding of how and when to perform a specific football skill, this study attempts to test the theory of Pill (2013) that non-linear learning in sports via a constraints-led process is most effective in students' acquisition of understanding. Rather than controlling the constraints, however, authenticity is achieved by allowing students to demonstrate understanding in real game play. This study has relevance for all PE instructors as it can show where knowledge and understanding may diverge in real play and provide more opportunities for developing pedagogy.
Research Question
In a year 3 PE football lessons, do students understand why they are learning a skill and how to apply the skill in a match?
What This Paper Covers
This study focuses on teaching a football skill which year 3 students can perform. In the following section a literature review is conducted, with a discussion of the methodology employed in this study provided after that. A description of the findings of the study follows along with a discussion. The overall point this study aims to cover is whether by using game play as an opportunity to evaluate knowledge and understanding, the researcher can assess where students are able to perform a basic skill.
Literature Review
The most relevant model of understanding for this investigation was Perkins' (1993) performance view model of understanding. In PE it is quite easy to assess a student's knowledge and skill level by using timing tools and measures and by testing accuracy, all of which are afforded by quantitative data collection instruments, such as a simple tally sheet on which data can be recorded by way of direct observation. However, it can be difficult to assess a student's understanding because of the highly subjective nature of this quality and how it is demonstrated based on awareness of context and when and under what circumstances a skill should be implemented.
The relationship between understanding and knowledge is closely linked but still each concept is quite distinct. Nedha (2015) regards knowledge as information achieved through experiences or education. In other words, knowledge typically consists of information such as non-debatable facts that can be empirically verified.
Understanding has a much subtler definition: it refers to knowing or realizing the intended meaning or cause of something (Nedha, 2015). Through understanding one is able to think more deeply about why something is happening. In football, knowledge would be recognizing a skill and being able to perform it, whereas understanding would be being able to use that skill effectively and at the right time in a match.
As Burrows, Macdonald and Wright (2013) note, "rather than follow a predetermined linear trajectory, young people are now called on to balance their multiple involvements in study, employment, relationships and leisure; they are active in constructing their own lives" (p. 1). In other words, learners have to do more than demonstrate knowledge which is comparable to mere memorization; they must be able to demonstrate understanding. Measuring understanding requires evaluating "performance over time" (Carling, Reilly & Williams, 2009, p. 25). It is expected, however, that with time performance should improve—therefore where a student ends at the end of an agreed upon time will likely be different from where the student began. This is why taking a baseline measure is important and why median scores are less important. The big indicator of understanding is the distance between the baseline and the score at the end of the time span.
Cushion, Harvey, Muir and Nelson (2012) show that it is important to measure coaching techniques to ensure validity and reliability when measuring student performance. This allows for a fuller sense of the manner in which knowledge was presented. Quantitative measures are best (Fallowfield, 2004), but qualitative measures can also be used to assess subjective understanding (Gratton & Jones, 2003; Gratton & Jones, 2004). For quantitative measurements, Hughes and Franks (2004) recommend notational analysis, while Pill (2013) advocates taking note of students' understanding using contextual measures which require a qualitative approach.
To assess understanding, one must be able to see whether the learner is able to find problems to solve not just solve problems that are already identified (Perkins, 2010). Students must be able to apply the knowledge they learn from instruction and apply it appropriately in the field—and this is easily seen through sports instruction. In sports, a learner is instructed on how to perform a skill and when it should be applied. Not all skills are appropriate for every situation—so a degree of understanding is required of the learner. The learner has to assess a situation as it appears organically and quickly identify any obstacles; if the skill the learner is applicable to overcoming a particular obstacle, then the student's understanding will predicate performance of the skill at the right time and in the right way.
When it comes to cognitive development, learners learn more deeply through active participation (Wegerif & Kauffman, 2015), and sports provide exactly such a venue. And when it comes to teaching for understanding, instruction must give way to exploration and application in order for understanding to develop (Wiske, 1998). For this reason, sport makes a perfect way for learners to demonstrate differences in knowledge and understanding so long as the tasks are not too dependent on athletic talent alone (Perkins, 2010).
Research Design
The Approach and How it Relates to the Research Question
Methodology
The research technique that was used was participant observation. This was accomplished by coupling qualitative data collection with quantitative data collection. The former was accomplished by filming the sport sessions and then showing the students what they had done during the sessions and giving feedback on it. There was also an element of classroom discussion between the teacher and the students to see if the students had grasped the objectives and understood the basics of the skill. For quantitative data collection, the researcher took field notes during the classes to see which students were understanding the concepts and which were not. These notes were taken in the form of a tally sheet.
Data Collection
Data was collected over the course of 3 weeks during the students' weekly PE instruction. Each weekly PE instruction lasted 45 minutes. The first lesson was used to collect initial baseline data: the students played small matches and the researcher used a tally chart to record how many times the selected skill was used.
The second lesson was used to learn and practice the skill. The PE instructor demonstrated how the skill can be used effectively and in what situations in the game it would be most appropriate.
The third lesson was used to compare the results of the previous lesson. Students again played small sided matches and the researcher again recorded how many times the skill was demonstrated, whether it was demonstrated correctly and in the appropriate situation, and who demonstrated use of the skill during the recording the matches.
By video recording the classes, the researcher was able to obtain further evidence of context and demonstrations that were missed in the initial observation. In this manner the researcher was more effectively able to determine who had understood how to use the skill effectively and who had not.
The quantitative data in the form of a tally chart showing how many times the learnt skill was used is attached in Appendix. Students were assigned a number, which was used to identify them in the practice/game play and on the tally sheet. Students who obtained five or more tallies during game play were viewed as demonstrating a sufficient understanding of the skill. Students who obtained five or more tallies during isolation were viewed as demonstrating sufficient knowledge of the skill. Students who gained between 1 and 4 tallies were gauged as having some understanding or knowledge respectively. These values were assigned arbitrarily using the Likert-scale model of measurement with 0 tallies indicating no knowledge or understanding and 5 indicating complete knowledge or understanding. This data was enhanced by direct observation and video replay to assess whether context, timing, and appropriateness of the skill were existent, and qualitative analysis was thus used to confirm the quantitative data. The qualitative data in the form of video recordings which enabled a more in depth analysis were secured in a digitally encrypted file and deleted upon completion of this study.
Sample
Convenience sampling was used for this study. The sample consisted of one class of year 3 students (ages 7-8) already being taught by the researcher at an international school. The class contained 18 students within it.
Ethical Considerations
In order to access the sample, permission had to be obtained from the school, parents, and students. Informed consent forms were sent home with students and returned with parents' signatures for all 18 students. A copy of the informed consent form is attached in the Appendix. Permission from the school was requested and obtained via email.
In the school where the research was conducted, some considerations had to be made. Though using video recordings of students was a normal part of students' daily school curriculum, the use of video recordings in research was not something that parents had been informed about or given their consent to—so it was necessary to obtain this informed consent before beginning the study—even though parents had already signed permissions for students to use iPads at the beginning of the year. This study was doing something new that parents and students had not consented to, so permission had to be sought.
To protect privacy rights, the videos were only seen seen by the researcher and the class being recorded. The students' names were not pronounced during the exercise and once the data was used it was deleted from where the file folder where it had been stored and protected using digital encryption.
As all parents of the students provided their informed consent, all 18 students participated in the study successfully. The results of the analysis of their participation are discussed in the next section.
Results and Discussion
The results showed that 2 out of 18 students showed understanding of the skill and were able to perform it effectively in a match. Understanding was indicating by knowing when and how to apply the skill in the game and sufficiently demonstrating the skill in competition.
5 out of 18 students showed sufficient knowledge during drills by being able to perform the skill in isolation at least five times, but only showed some understanding of the skill in game play and struggled to use it effectively in a match.
8 out of 18 students showed only some knowledge of the skill by being able to perform it in isolation fewer than five times and overall were only marginally able or completely unable to use it in a match with any evidence of understanding vis-Ã -vis when and how it should be applied for best results.
3 out of 18 students showed no knowledge or understanding of the skill and were unable to master it even in isolation.
Overall, only 11% of the students demonstrated a proper understanding of the step-over skill, while 27% of the students demonstrated at least sufficient knowledge of the skill but only moderate understanding of the skill in practice as seen in Appendix B Tally Sheet. There was a marked improvement overall from the baseline measurement, which can be seen in Appendix C Tally Sheet, but the goal of understanding as measured by 5 demonstrations of the skill in a game was not achieved in significant numbers, which could show that there is a distinct gap between knowledge and understanding among the participants overall; or it could indicate that 5 demonstrations was arbitrarily set and should not be used to represent sufficient understanding. The fact that results improved from baseline shows that some knowledge and understanding was acquired—just not in the predetermined parameters for sufficiency as defined at the outset.
As the main aim of the project was to analyze the difference between knowledge and understanding in sport, this study shows the extent to which students demonstrated knowledge and the extent to which they demonstrated understanding. The results raise questions about the extent to which the students were given sufficient time and training to master the skill, as fewer than half demonstrated sufficient knowledge of the skill and just one in nine demonstrated sufficient understanding.
Some limitations of this study include the limited number of data sources as well as the fact that the instructor's methods were not part of the evaluation process. As Cushion et al. (2012) showed, in order to ensure validity and reliability some measure of and control for the instructor's methods would be preferred. However, do to time constraints, such measures and controls were not practical for this study. Likewise, convenience sampling was selected for similar reasons and does not necessarily mean that the selected population is reflective or representative of the demographic as a whole. It is evident that more research is likely to be needed to discern why knowledge was obtained unevenly and why so little understanding was demonstrated.
Conclusion
In answer to the research question—In a year 3 PE football lessons, do students understand why they are learning a skill and how to apply the skill in a match?—the answer is that the majority of them do not know how to apply the skill in a match and that it is unclear as to whether or not many of them know why they are learning the skill in the first place.
What the study does reveal is that understanding is certainly distinct from knowledge and that understanding is much more difficult to obtain or to demonstrate. Students who demonstrated at least moderate understanding of the skill also showed confidence and poise in play. Further researcher should examine the relationship of confidence and poise as predicators of understanding. It may be that by facilitating students' development of confidence and poise, instructors can also facilitate future understanding.
The study was helpful from a personal perspective because it showed me how important it is to distinguish knowledge from understanding. I will aim to give students increased opportunities for developing understanding in the future.
References
Burrows, L., Macdonald, D. and Wright, J., 2013. Critical Inquiry and Problem Solving
in Physical Education. Hoboken: Taylor and Francis.
Carling, C., T. Reilly, and A. Williams., 2009. Performance assessment for field sports.
London: Routledge.
Cushion, C., S. Harvey, B. Muir and L. Nelson, 2012. Developing the Coaching Analysis
and Intervention System (CAIS): establishing validity and reliability of a computerised systematic observation instrument. Journal of sports science, 30: 201-16.
Fallowfield, J., 2005. Statistics in sport and exercise science. Chichester: Lotus
Publishing.
Gratton, C. and I. Jones, 2004. Research methods for sport methods. Abingdon, Oxon;
Routledge.
Gratton, C. and I. Jones, 2003. Research methods for sport studies. New York;
Routledge.
Hughes, M. and M. Franks, 2004. Notational analysis of sport: systems for better
coaching and performance in sport. 2nd ed. Abingdon, Oxon; Routledge.
Nedha, 2015. Difference between knowledge and understanding. Retrieved from
http://www.differencebetween.com/difference-between-knowledge-and-vs-understanding/
Perkins, D., 1993. Teaching for understanding, American Educator: The Professional
Journal of the American Federation of Teachers; v17 n3, pp. 8, 28-35, Fall 1993.
Perkins, D., 2010. Making learning whole: How seven principles of teaching can
transform education. Josey-Bass: New York.
Pill, S., 2013. Teaching Australian football in physical education: Constraints theory in
practice. Strategies, 26(1), 39-44.
Wegerif, R., L. Li and J. Kauffman, 2015. The Routledge international handbook of
research on teaching thinking. 1st ed. Routledge: New York
Wiske, M.S., 1998. Teaching for understanding guide: linking research with practice, San
Francisco, Calif.: Jossey-Bass
Appendices
Appendix A. Informed Consent Letter
My child has been invited to participate in research about knowledge and understanding in sports play.
I have read the foregoing information, or it has been read to me. I have had the opportunity to ask questions about it and any questions I have been asked have been answered to my satisfaction. I consent voluntarily for my child to be a participant in this study.
Print Name of Participant's Guardian/Parent__________________
Signature of Participant's Guardian/Parent ___________________
Print Name of Child ___________________
Date ___________________________
Day/month/year
——————————————————————————————————————–
I have witnessed the accurate reading of the consent form to the potential participant, and the individual has had the opportunity to ask questions. I confirm that the individual has given consent freely.
Print name of witness____________ Thumb print of participant
Signature of witness _____________
Date ________________________
Day/month/year
Statement by the researcher/person taking consent
I have accurately read out the information sheet to the potential participant, and to the best of my ability made sure that the participant understands that the following will be done:
1. A video recording of student play will be made.
2. For 3 sessions of 45 min. each
I confirm that the participants' guardian was given an opportunity to ask questions about the study, and all the questions asked by the participant have been answered correctly and to the best of my ability. I confirm that the individual has not been coerced into giving consent, and the consent has been given freely and voluntarily.
A copy of this ICF has been provided to the participant.
Print Name of Researcher/person taking the consent________________________
Signature of Researcher /person taking the consent__________________________
Date ___________________________
Day/month/year
Appendix B. Tally Sheet
Student
Isolation
Game Play
1
/ / / / /
/
2
/ /
3
/ / / / /
/ / /
4
/ / /
/
5
/
6
/ / / / / /
/ / / / /
7
/ /
/
8
/ /
9
10
/ / / / / /
/ /
11
12
/ / / / / / / /
/ / / / / / /
13
/ / /
/
14
/ /
15
/
16
/ / / / /
/
17
/ / / / /
/ / /
18
Appendix C. Baseline Tally Sheet
Student
Isolation
Game Play
1
/ /
2
3
/
/
4
/
/
5
/
6
/ /
/ /
7
8
9
10
/ /
/
11
12
/ /
/
13
/
14
15
16
/
17
18
---
Are you busy and do not have time to handle your assignment? Are you scared that your paper will not make the grade? Do you have responsibilities that may hinder you from turning in your assignment on time? Are you tired and can barely handle your assignment? Are your grades inconsistent?
Whichever your reason is, it is valid! You can get professional academic help from our service at affordable rates. We have a team of professional academic writers who can handle all your assignments.
Plagiarism free papers
Timely delivery
Any deadline
Skilled, Experienced Native English Writers
Subject-relevant academic writer
Adherence to paper instructions
Ability to tackle bulk assignments
Reasonable prices
24/7 Customer Support
Get superb grades consistently
Online Academic Help With Different Subjects
Literature
Students barely have time to read. We got you! Have your literature essay or book review written without having the hassle of reading the book. You can get your literature paper custom-written for you by our literature specialists.
Finance
Do you struggle with finance? No need to torture yourself if finance is not your cup of tea. You can order your finance paper from our academic writing service and get 100% original work from competent finance experts.
Computer science
Computer science is a tough subject. Fortunately, our computer science experts are up to the match. No need to stress and have sleepless nights. Our academic writers will tackle all your computer science assignments and deliver them on time. Let us handle all your python, java, ruby, JavaScript, php , C+ assignments!
Psychology
While psychology may be an interesting subject, you may lack sufficient time to handle your assignments. Don't despair; by using our academic writing service, you can be assured of perfect grades. Moreover, your grades will be consistent.
Engineering
Engineering is quite a demanding subject. Students face a lot of pressure and barely have enough time to do what they love to do. Our academic writing service got you covered! Our engineering specialists follow the paper instructions and ensure timely delivery of the paper.
Nursing
In the nursing course, you may have difficulties with literature reviews, annotated bibliographies, critical essays, and other assignments. Our nursing assignment writers will offer you professional nursing paper help at low prices.
Sociology
Truth be told, sociology papers can be quite exhausting. Our academic writing service relieves you of fatigue, pressure, and stress. You can relax and have peace of mind as our academic writers handle your sociology assignment.
Business
We take pride in having some of the best business writers in the industry. Our business writers have a lot of experience in the field. They are reliable, and you can be assured of a high-grade paper. They are able to handle business papers of any subject, length, deadline, and difficulty!
Statistics
We boast of having some of the most experienced statistics experts in the industry. Our statistics experts have diverse skills, expertise, and knowledge to handle any kind of assignment. They have access to all kinds of software to get your assignment done.
Law
Writing a law essay may prove to be an insurmountable obstacle, especially when you need to know the peculiarities of the legislative framework. Take advantage of our top-notch law specialists and get superb grades and 100% satisfaction.
What discipline/subjects do you deal in?
We have highlighted some of the most popular subjects we handle above. Those are just a tip of the iceberg. We deal in all academic disciplines since our writers are as diverse. They have been drawn from across all disciplines, and orders are assigned to those writers believed to be the best in the field. In a nutshell, there is no task we cannot handle; all you need to do is place your order with us. As long as your instructions are clear, just trust we shall deliver irrespective of the discipline.
Are your writers competent enough to handle my paper?
Our essay writers are graduates with bachelor's, masters, Ph.D., and doctorate degrees in various subjects. The minimum requirement to be an essay writer with our essay writing service is to have a college degree. All our academic writers have a minimum of two years of academic writing. We have a stringent recruitment process to ensure that we get only the most competent essay writers in the industry. We also ensure that the writers are handsomely compensated for their value. The majority of our writers are native English speakers. As such, the fluency of language and grammar is impeccable.
What if I don't like the paper?
There is a very low likelihood that you won't like the paper.
Reasons being:
When assigning your order, we match the paper's discipline with the writer's field/specialization. Since all our writers are graduates, we match the paper's subject with the field the writer studied. For instance, if it's a nursing paper, only a nursing graduate and writer will handle it. Furthermore, all our writers have academic writing experience and top-notch research skills.
We have a quality assurance that reviews the paper before it gets to you. As such, we ensure that you get a paper that meets the required standard and will most definitely make the grade.
In the event that you don't like your paper:
The writer will revise the paper up to your pleasing. You have unlimited revisions. You simply need to highlight what specifically you don't like about the paper, and the writer will make the amendments. The paper will be revised until you are satisfied. Revisions are free of charge
We will have a different writer write the paper from scratch.
Last resort, if the above does not work, we will refund your money.
Will the professor find out I didn't write the paper myself?
Not at all. All papers are written from scratch. There is no way your tutor or instructor will realize that you did not write the paper yourself. In fact, we recommend using our assignment help services for consistent results.
What if the paper is plagiarized?
We check all papers for plagiarism before we submit them. We use powerful plagiarism checking software such as SafeAssign, LopesWrite, and Turnitin. We also upload the plagiarism report so that you can review it. We understand that plagiarism is academic suicide. We would not take the risk of submitting plagiarized work and jeopardize your academic journey. Furthermore, we do not sell or use prewritten papers, and each paper is written from scratch.
When will I get my paper?
You determine when you get the paper by setting the deadline when placing the order. All papers are delivered within the deadline. We are well aware that we operate in a time-sensitive industry. As such, we have laid out strategies to ensure that the client receives the paper on time and they never miss the deadline. We understand that papers that are submitted late have some points deducted. We do not want you to miss any points due to late submission. We work on beating deadlines by huge margins in order to ensure that you have ample time to review the paper before you submit it.
Will anyone find out that I used your services?
We have a privacy and confidentiality policy that guides our work. We NEVER share any customer information with third parties. Noone will ever know that you used our assignment help services. It's only between you and us. We are bound by our policies to protect the customer's identity and information. All your information, such as your names, phone number, email, order information, and so on, are protected. We have robust security systems that ensure that your data is protected. Hacking our systems is close to impossible, and it has never happened.
How our Assignment  Help Service Works
You fill all the paper instructions in the order form. Make sure you include all the helpful materials so that our academic writers can deliver the perfect paper. It will also help to eliminate unnecessary revisions.
2.      Pay for the order
Proceed to pay for the paper so that it can be assigned to one of our expert academic writers. The paper subject is matched with the writer's area of specialization.
3.      Track the progress
You communicate with the writer and know about the progress of the paper. The client can ask the writer for drafts of the paper. The client can upload extra material and include additional instructions from the lecturer. Receive a paper.
4.      Download the paper
The paper is sent to your email and uploaded to your personal account. You also get a plagiarism report attached to your paper.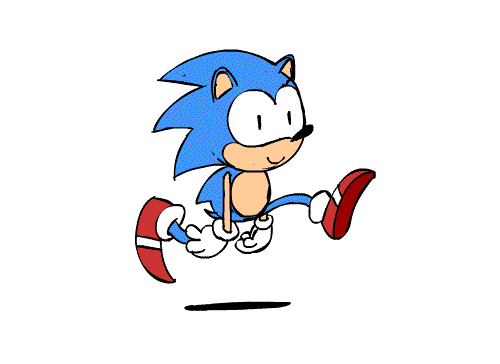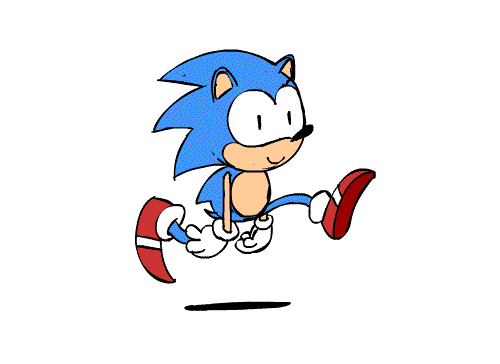 PLACE THIS ORDER OR A SIMILAR ORDER WITH US TODAY AND GET A PERFECT SCORE!!!
---