Child Abuse in England
Initial Information
The bruises on Clara's upper arms are indicative of something serious that the health visitor, if she, indeed, has been seeing her for two and a half years, should have noted or anticipated. The account given is so scanty that the general information can hardly be gleaned. The other family members should have been asked or given in the account, even if the health visitor does not know the family very well. The barest family statistics could still have been obtained.
Besides Christine, who are the other adults in the family? And how many more children are in it? What is the socioeconomic status of this family? Its culture mix? Christine's educational achievement, her family and work background, her current aspirations and view of her present condition must be obtained. So too the views of the other members be secured.
The bruises on Clara's shoulders would not be visible if the pressure were not hard enough to imprint and create the bruises. It may or may not be the first time to be impressed, the likelihood is greater that this is not the first. The health worker should not have advised Christine to just walk away from Clara if the girl frustrated her or Christine would lose her temper. At Clara's age, leaving her alone can be dangerous and children her age are really difficult to manage. They need much guidance at this age and should not be left alone. What the health worker should have told Christine was to confine her disapproval to Clara's wrong acts out of discipline and not out of revenge or desire to inflict pain.
The head or breadwinner of the family should be sketched out. What does he do? What is his behavior towards his wife and each of the children? What is his family background? Is he aware of the bruises found on Clara's shoulders? It is unlikely that he is completely unaware of the tensions occurring in his own household. He should be asked for his reaction towards his own household. Check out if he is married to Christine or just living with her and the children.
More information should be obtained on Christine's family and work background, her accomplishments in school or work, where she has worked and the things she does at home on a routine basis. If she is responsible for the bruises on Clara's shoulders, she should explain thoroughly why she did the bruising.
Assess the physical environment of the home. That environment is a clear witness of the family's conditions. There need not be costly furniture, appliances and other items. The orderliness and cleanliness of the place will reflect the state of the occupants. It will also reflect the kind of nurturing Christine gives it.
Find out what Christine's personal aspirations are, her chronic frustrations, her joys, her wraths. What does she feel for her husband? What does she feel for each of the kids? Find out how extensive or deep her awareness is of the condition of each member of her family and how much they contribute to one another's fulfillment or frustrate it. Elicit the basis of her impatience. Explore the ground for her insecurity and displacement.
Ask Clara about the bruises. Ask her what she feels about them. Ask her who are kind to her and who are not kind to her. She may or may not supply the information asked, but observe what her non-verbal responses say, because they contain more truthful answers than those she can manage to verbalize. When she is unable to answer, offer guesses. Read between her lines. Ask her to talk about her older siblings, if any. Induce her by asking what her favorite toys are and what she enjoys most doing. With whom does she do these? Discover the other sibling or siblings. Ask the same questions asked of Clara.
Ask the neighbors, too. What do they notice about the family? Surely, they know the other members. What do these neighbors observe? How long have they been living nest or near the family of Christine? What do they perceive from Clara's case? Are they friendly to Christine and her husband? Why or why not?
Additional Information (Acquired)
Christine became a mother long before her own personhood could develop. Worse, the turmoil of pregnancy occurred when she was in the turmoil of adolescence. She will not be able to mother any child without groping for the fulfillment she herself needs first. In the absence of such fulfillment in her present set-up, she will not be able to understand the needs for her children for caring, acceptance and understanding, because she herself does not have these. Much less can she give any guidance, because she lacks it herself. She can only compete with her own children for that sense of security and acceptance in the family, and since she is stronger and more in a position, she will crowd them out for anything that will bring her whatever passes for security and acceptance. At this point, Dennis' presence (and caring) seems to Christine the only (source and meaning of) security to her, and because she perceives that Dennis loves Clara more than her and Anthony, she feels threatened and envious of Clara. Also because Christine has remained very much infantile, she tends to hurt anyone who stands on the way, even if it is her own daughter whom she is supposed to care for and protect. In her stunted emotional development stage, Christine must first secure for herself in full before she can give any bit of her to anyone. Under the situation, that is not very close to happening.
The rejection she experienced from her first boyfriend who deserted her and her own parents who would not help or keep her in her first pregnancy could only leave an indelible wound that needs to be healed before she can care for her own wounds. Promiscuity was her way of winning as much love as she thought she could get, but she realized that it was a wrong way to do it. Her rift from her parents may be the basis for her extreme and unreasonable attachment to Dennis – in search for satisfaction for a father figure. Her break from her helpful sister was a repeat of her break with her mother, whose image Beryl represented.
Christine's headstrong character impedes the emotional development of both children. Her self-seeking stands on the way of her own development and she will not let her sister make sense to her. Christine's too quick rebound with Dennis to cover the gap created by her first boyfriend and the loss of her parents also accounts for the mistake she now faces and which must be born by her children. Because she was only a teen-ager when she gave birth to Anthony, she had no chance to develop herself along. Her identity remains unknown even to her and simply lives an instinctive life, grabbing whatever would seem to further her survival. She needs as much intervention as her two children.
Dennis himself needs to strengthen his self-image for being distant from Anthony and making Anthony's distance greater by getting too close to Clara. It is unhealthy for Clara to be too close to her father and distant or combative towards her mother. Clara's hostility adds to Christine's and this accounts for the physical hostility her mother feels for her. It must be considered that Clara must have, by her antagonistic behavior, provoked the bruises.
Anthony's hostility is passive or turned away from the family which he fears losing. It is the only one he has, although he escapes from it as often as he can. His friends provide him with what he needs to escape intermittently, even if they lead him to criminality. Anthony is a very unhappy boy who feels he cannot do anything about that unhappiness. He might as well get involved in thrills, at least, until his father comes to get him and make his life better.
Anthony's broken ties with his aunt and uncle also prove to be tragic. He should be allowed to resume these, although he feels embarrassed that the sisters had already created a gap between themselves. Anthony could have secured a good object for his father figure from Beryl's husband and more mature mother from his aunt. Anthony needs real and immediate intervention from plunging into criminality and from self-destruction because of inner or un-expressed hostility and sense of rejection.
Social and health workers may recommend an adult educational program and counseling for Christine to supplement her discontinued studies, at the same time, provide her with honest-to-goodness and one-to-one guidance. She should be taught about the stages of emotional-social development, and how she can adjust to these stages, as well as help her children go up and grow up. More than maternal instinct should be cultivated and inculcated in her in encouraging her to work for the development of her children and saving her home and family.
She needs to be told that Dennis is at the center of her life, which should not be the case. She should understand that she is merely replacing her vacant father image with Dennis, and that Dennis' closeness to Clara does not mean that Clara is more loved. She should be made to focus on the irrationality of the jealousy and the harm it causes everyone, yet she can do something about it. Instead, she should focus on reducing the distance between Dennis and Anthony by trying to empathize with both of them as far as she can learn to.
Dennis must also be spoken to, heart-to-heart. He may be aware of Christine's past, but he should be made to understand that merely living with her will not make everything all right. He should understand that someone with Christine's past and at her age, she cannot be an ideal wife and mother. Dennis should be asked to assess himself, his behavior towards each member of the family separately and to work on those breaches. He may not be able to deal with his relationship (or the lack of it) with Anthony that easily, but he should see how much that relationship can mean to the total family health and happiness. He should be made to realize that Anthony will always be part of Christine's life and his beloved Clara will always be part of the life of Anthony's mother.
Anthony should receive assurance and counseling from his teachers, aunt and uncle, grandparents (as far as possible) and from the law and the NGOs committed to the care and protection of the young like him. Clara should receive medical attention, first and foremost.
Child Protection Plans
1. teachers – in the case of Anthony. His behavior with classmates should be observed and measures taken in order to curtain or curb their worsening criminality. If he has been absent or unable to participate in class actively, his teachers should be advised so they can extend him support. His classmates involved in the rowdy or illegal activities should be checked, too.
2. social and health workers – should talk more intensely and searchingly with all the members, incline them to open up to those offering support and to other members of the family. Conduct the intensive educational and guidance/motivational measures already suggested. Inform Christine and Dennis about what the law provides or prohibits, but without challenging or threatening them. Work along their common goals of family peace and happiness and personal openness to one another.
The two children should be regularly checked by a dietitian as to the surging nutritional needs and work for their sustenance, if there is any problem in this area. Although there are no other lesions seen on Clara, there can be other unseen symptoms of deprivation or neglect by Christine through the years.
3. medical and legal personnel – The two children should be routinely checked up by doctors and treated for any infections or deficiencies, which they are likely to have. Anthony should be examined for smoking, alcohol and drugs, although he may be too young for these. He should be counseled against stealing or taking part in such activities by citing the law.
Christine and Dennis should receive the rudiments of information on responsible parenthood: how Dennis can be a father to Anthony and a balanced real father to Clara and how Christine can be a true woman and mother to both children. They should also be taught how to develop a lasting relationship by being aware of each other's needs and knowing how to fill these.
4. NGOs – should hold regular meetings and community affairs, putting problem families together and having successful families talk to them. There should be an open house and free-wheeling guidance sessions where cases like Christine's occur.
These NGOs should also make available educational, medical, nutritional, physical and social resources that can help fill in gaps.
5. psychologists, dentists and other professionals – They are parents themselves and know what each member of Christine's family may feel. Psychologists can offer free and ready help to read what lies behind the behavior each member of Christine's family and incline each of them to understand the rest. Dentists can help track down which patient (young and old) sustains dental injuries likely caused by domestic abuse. Journalists can write more about anonymous cases and call for greater awareness and public support as well as support from the government and the private sectors.
6. personal support – Much can be gathered from this sector. Beryl and her husband can be encouraged to make it up with Christine. They were able to show their importance when Christine had the original break with her parents and her first boyfriend. They provided Anthony with the much-needed emotional support, which he needed at an early age. They can make up with Christine, rather than perpetuate the hostility or apathy.
Christine's parents can be tapped, as far as possible. They should be made aware of, and their sympathy elicited for, the consequences of Christine's having left home, and the wrong options she was compelled to take because she was too young to have any other. Now is the time for them to be of assistance and cooperation. The same urge call should be made to Dennis' family.
Both Christine and Dennis must have friends they call on or see. They too must be gathered or sounded off to help buoy up the spirits of the family and be part of a concerted action to prevent this family from breaking up as well as help make it survive and last.
Bibliography
1) Ananova. 2002, UN Urges Government to Outlaw Smacking
2) Allen, N. 1992, Making Sense of the Children act 1989, Longman
3) BBC News. 2002. Dentists Asked to Diagnose Child Abuse, UK
4) -, Church Tackles Child Abuse, England
5) Batchelor, J. Dimmock, B. And Smith, D. 1994, Understanding Step Families, London
6) Bates, Stephen. 2000, Nolan to Review Catholic Rules on Child Abuse, The Guardian
7) Batty, David, 2001, Battle Against Child Abuse "Should Focus on Prevention"
Children's Services
8) Bebbington, A and Miles, J 1989, The Background of Children Entering Local Authority Care,
British Journal of Social Work, volume 19 number 5
9) Bee, H. 1992, The Developing Child, Harper Collins
10) Bemandes, J. 1997, Family Studies: an Introduction, London
11) Bettleheim. B 1976. The Uses of Enchantment, Hammondsworth
12) Davenport, G.C. 1994, An Introduction to Child Development, Harper Collins
13) David, M., ed. 1998, The Fragmenting Family: Does It Matter?, London
14) Guardian, 2002, Child Abuse Death Decrease, UK
15) Hendrick, J. 1003, Child Care Law for Health Professionals, Radcliffe
16) Home Office. 1998, The Government's Policy for the Family, London
17) -, Supporting Families: a Consultation Document, London
18) Homby. N. 1998, About a Boy, London
19) Icke, David, 2002, Britain Staggered by Scale of Child Abuse
20) Kornblum, Janet. 1997, UK Child Abuse Witch-Hunt Exposed
21) Newell, P. 1991, The UN Convention and Children's Rights in the UK, National
Children's Bureau
22) People's Recovery, Empowerment and Development Assistance Foundation, Inc. 2000,
Child Abuse Scandal Widening in Britain
23) Rogers, B and Pryor, J. 1998, Divorce and Separation: The Outcomes for Children,
Joseph Rowntree Foundation, York
24) Rutter, M. 1999, Resilience Concepts and Findings: Implications for Family Therapy,
Journal of Family Therapy
25) Webb, Rosemary. 2001, The Primary Teacher's Role in Child Protection,
British Educational Research Journal, volume 27 issue 1 xxx
---
Are you busy and do not have time to handle your assignment? Are you scared that your paper will not make the grade? Do you have responsibilities that may hinder you from turning in your assignment on time? Are you tired and can barely handle your assignment? Are your grades inconsistent?
Whichever your reason is, it is valid! You can get professional academic help from our service at affordable rates. We have a team of professional academic writers who can handle all your assignments.
Plagiarism free papers
Timely delivery
Any deadline
Skilled, Experienced Native English Writers
Subject-relevant academic writer
Adherence to paper instructions
Ability to tackle bulk assignments
Reasonable prices
24/7 Customer Support
Get superb grades consistently
Online Academic Help With Different Subjects
Literature
Students barely have time to read. We got you! Have your literature essay or book review written without having the hassle of reading the book. You can get your literature paper custom-written for you by our literature specialists.
Finance
Do you struggle with finance? No need to torture yourself if finance is not your cup of tea. You can order your finance paper from our academic writing service and get 100% original work from competent finance experts.
Computer science
Computer science is a tough subject. Fortunately, our computer science experts are up to the match. No need to stress and have sleepless nights. Our academic writers will tackle all your computer science assignments and deliver them on time. Let us handle all your python, java, ruby, JavaScript, php , C+ assignments!
Psychology
While psychology may be an interesting subject, you may lack sufficient time to handle your assignments. Don't despair; by using our academic writing service, you can be assured of perfect grades. Moreover, your grades will be consistent.
Engineering
Engineering is quite a demanding subject. Students face a lot of pressure and barely have enough time to do what they love to do. Our academic writing service got you covered! Our engineering specialists follow the paper instructions and ensure timely delivery of the paper.
Nursing
In the nursing course, you may have difficulties with literature reviews, annotated bibliographies, critical essays, and other assignments. Our nursing assignment writers will offer you professional nursing paper help at low prices.
Sociology
Truth be told, sociology papers can be quite exhausting. Our academic writing service relieves you of fatigue, pressure, and stress. You can relax and have peace of mind as our academic writers handle your sociology assignment.
Business
We take pride in having some of the best business writers in the industry. Our business writers have a lot of experience in the field. They are reliable, and you can be assured of a high-grade paper. They are able to handle business papers of any subject, length, deadline, and difficulty!
Statistics
We boast of having some of the most experienced statistics experts in the industry. Our statistics experts have diverse skills, expertise, and knowledge to handle any kind of assignment. They have access to all kinds of software to get your assignment done.
Law
Writing a law essay may prove to be an insurmountable obstacle, especially when you need to know the peculiarities of the legislative framework. Take advantage of our top-notch law specialists and get superb grades and 100% satisfaction.
What discipline/subjects do you deal in?
We have highlighted some of the most popular subjects we handle above. Those are just a tip of the iceberg. We deal in all academic disciplines since our writers are as diverse. They have been drawn from across all disciplines, and orders are assigned to those writers believed to be the best in the field. In a nutshell, there is no task we cannot handle; all you need to do is place your order with us. As long as your instructions are clear, just trust we shall deliver irrespective of the discipline.
Are your writers competent enough to handle my paper?
Our essay writers are graduates with bachelor's, masters, Ph.D., and doctorate degrees in various subjects. The minimum requirement to be an essay writer with our essay writing service is to have a college degree. All our academic writers have a minimum of two years of academic writing. We have a stringent recruitment process to ensure that we get only the most competent essay writers in the industry. We also ensure that the writers are handsomely compensated for their value. The majority of our writers are native English speakers. As such, the fluency of language and grammar is impeccable.
What if I don't like the paper?
There is a very low likelihood that you won't like the paper.
Reasons being:
When assigning your order, we match the paper's discipline with the writer's field/specialization. Since all our writers are graduates, we match the paper's subject with the field the writer studied. For instance, if it's a nursing paper, only a nursing graduate and writer will handle it. Furthermore, all our writers have academic writing experience and top-notch research skills.
We have a quality assurance that reviews the paper before it gets to you. As such, we ensure that you get a paper that meets the required standard and will most definitely make the grade.
In the event that you don't like your paper:
The writer will revise the paper up to your pleasing. You have unlimited revisions. You simply need to highlight what specifically you don't like about the paper, and the writer will make the amendments. The paper will be revised until you are satisfied. Revisions are free of charge
We will have a different writer write the paper from scratch.
Last resort, if the above does not work, we will refund your money.
Will the professor find out I didn't write the paper myself?
Not at all. All papers are written from scratch. There is no way your tutor or instructor will realize that you did not write the paper yourself. In fact, we recommend using our assignment help services for consistent results.
What if the paper is plagiarized?
We check all papers for plagiarism before we submit them. We use powerful plagiarism checking software such as SafeAssign, LopesWrite, and Turnitin. We also upload the plagiarism report so that you can review it. We understand that plagiarism is academic suicide. We would not take the risk of submitting plagiarized work and jeopardize your academic journey. Furthermore, we do not sell or use prewritten papers, and each paper is written from scratch.
When will I get my paper?
You determine when you get the paper by setting the deadline when placing the order. All papers are delivered within the deadline. We are well aware that we operate in a time-sensitive industry. As such, we have laid out strategies to ensure that the client receives the paper on time and they never miss the deadline. We understand that papers that are submitted late have some points deducted. We do not want you to miss any points due to late submission. We work on beating deadlines by huge margins in order to ensure that you have ample time to review the paper before you submit it.
Will anyone find out that I used your services?
We have a privacy and confidentiality policy that guides our work. We NEVER share any customer information with third parties. Noone will ever know that you used our assignment help services. It's only between you and us. We are bound by our policies to protect the customer's identity and information. All your information, such as your names, phone number, email, order information, and so on, are protected. We have robust security systems that ensure that your data is protected. Hacking our systems is close to impossible, and it has never happened.
How our Assignment  Help Service Works
You fill all the paper instructions in the order form. Make sure you include all the helpful materials so that our academic writers can deliver the perfect paper. It will also help to eliminate unnecessary revisions.
2.      Pay for the order
Proceed to pay for the paper so that it can be assigned to one of our expert academic writers. The paper subject is matched with the writer's area of specialization.
3.      Track the progress
You communicate with the writer and know about the progress of the paper. The client can ask the writer for drafts of the paper. The client can upload extra material and include additional instructions from the lecturer. Receive a paper.
4.      Download the paper
The paper is sent to your email and uploaded to your personal account. You also get a plagiarism report attached to your paper.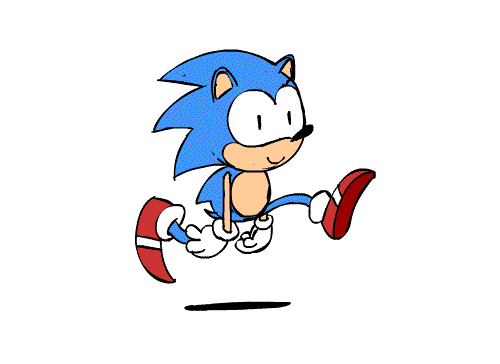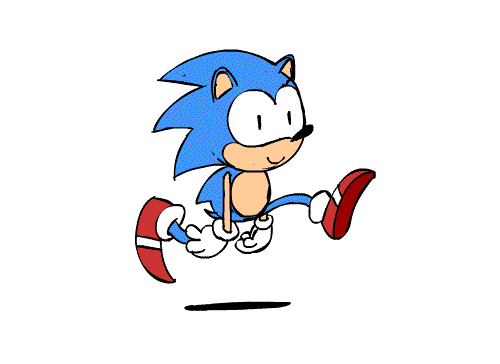 PLACE THIS ORDER OR A SIMILAR ORDER WITH US TODAY AND GET A PERFECT SCORE!!!
---