Preface –
Moral Leadership in an International Context
South Africa – Johannesburg and Cape Town December 2018 – January 2019
Wow! What an adventure! This trip/course to South Africa with my Candler School of Theology comrades was a full bounty of knowledge and personal growth. The agenda set forth by our instructors Dr. Robert Franklin, Dr. Gregory Ellison, and Dr. Letitia Campbell was chock full of meetings and interviews with current moral leaders and friends of moral leaders from the past. All that being said, I came with my own agenda. I have been incorporating the 23rd Psalm into my daily life a practice.
It is important for me to give you context "The Lord is My Shephard."
Lord – You are my shepherd I shall not want– I shall not want for more than God (The Divine) gives me.
You make me lie down in green pastures, You lead me beside still waters -Sheep, when hungry and thirsty eat the pasture and drink the water,As God's sheep, I need not eat the pasture for I am content, I shall notdrink the water for I am not thirsty hence – it is still.
You restore my soul -You lead me down the path of righteousness for Your name sake – Through surrender to God, my path will continue to grow more Holy each day.
Yea, though I walk through the valley of the shadow of death- I will fear no evil – for You are with me- Your rod and staff they comfort me – There will be trials and tribulations and ultimately death, but I am not worried, I am part of the Divine – one of God's children
You prepare a table for me in the presence of mine enemies – Through communication with God, I will welcome my rivals to understand that we are one and welcome any conflict as a process to learn and grow.
You anoint my head with oil and my cup overflows – Trusting in the Divine God enables me to understand that what I have is enough and any excess needs to be shared with others – thus helping my community live in a life of abundance.
Surely goodness and mercy shall follow me all the days of my life and I will dwell in the house of the Lord forever – Good times as well as bad shall happen and through God's mercy I will rejoice in the good and learn from the perceived bad.
This is the context of which I read the 23rd Psalm and was my morning mantra recited approximately 216 times while I do my morning 5k. As I worked through the Psalms each morning of the trip, there arose many realizations to add, butwill share those at the close of the journey.
In regard to Moral Leadership in South Africa- Leadership is looked at as one's ability to give of themselves in service of their community, peers, and families. In the traditional South African setting, a leader usually provided political, religious, and social leadership. Political leadership involved public administration; social leadership involved the sustenance of social order and the resolution of conflicts; while religious leadership involved priesthood. While the average ethnic leader had many caps to wear, there was rarely any conflict in leadership roles[footnoteRef:2]. When colonial powers came to South Africa, the traditional South African leadership structures were disrupted as the colonial powers imposed new leadership structures that were consistent with their goals. Ethnic leaders were forced to share power and authority with the colonial leaders. This arrangement was skewed towards the colonizers as the colonizers had more power in the power-sharing arrangement. South Africa has very unique needs and the leadership structures used should be tailored towards addressing these needs. In the South African context, the nation's renaissance should be the focus. The concept of South African renaissance aims at empowering the people of South Africa and rebuilding and revitalizing their identities. Where cultural practices and identities have been lost with the passage of time or due to past leadership failures, the renaissance shall focus on recovering such identities[footnoteRef:3]. [2: Clifton C. Crais and Thomas V. McClendon, The South Africa Reader: History, Culture, Politics] [3: Ibid]
Rene' August – our guide, teacher, mentor, gracious host, ultimate moral leader…. – there aren't enough superlatives to describe the importance and impact she had on our trip. Rene' is a native of Cape Town, "a veteran of the anti-apartheid movement and an Anglican priest. René August is a reconciliation trainer with The Warehouse, a worshipping community organization in Cape Town, South Africa that walks alongside churches as they seek to respond to the issues of poverty, injustice, and division in a city that struggles with some of the worst inequality in the world."[footnoteRef:4] [4: https://www.theworkofthepeople.com/person/rene-august]
Rene is a fascinating woman who served under and was mentored by Archbishop Desmond Tutu. Her biography tells us that she has the survival skills necessary to think quickly, run fast and listen carefully- she has an innate proficiency when it comes to discernment and communication.[footnoteRef:5] Boy is that the truth! Her knowledge of history, geography, liturgy, theology, animal habits, and basic human interaction was on a level that some may say supernatural and always left us wanting more. Renee took time from the holiday, her family, her work at The Warehouse, and Freedom Road to spend two full weeks with us. Rene's touched all of our lives and showed us the true power of learning, moving forward as a team, and how to connect history in a contemporary context. [5: https://freedomroad.us/who-we-are/rene-august/]
Now that you know my position and mindset going into the journey,the current landscape of Moral Leadership in South Africa, and have met our guide – mentor – moral leader for the trip, Rene' August, I invite you to enjoy the journey. There will be questions to stimulate thought and a call to action at the end of each day's journal. I have placed these intentionally for your reflection and how you can learn to make our community a better place.
Day 1
??????????????We hit the ground running on our first full day in JoBurg South Africa. First stop was Kaya FM 95.9 which is a division of the THEBE company. We met CEO Jerry Mabena to discuss KAYA's content and media platform as a change agent – seeking equality for the majority. The programming focuses on 360 degrees of the person and brought up the term – Afripolitans.They are disrupting norms of talk radio by focusing on the people, not the politics of the people. After a lovely lunch and tour of the facility, we were treated to a tour of the Nelson Mandela Foundation. The place is awe inspiring with many pictures, quotes, his actual office/ board room, and many artifacts. Mandela's work reminds us, as he stated- "I am not a saint, I am a sinner that keeps on trying. " We had a bit of a break in the evening before having dinner with Rev. Teboho G. Klaas. Rev. Klaas is a champion of LGBTQ ?????????? issues, a minister, and also works with The Other Foundation. Many of his talking points resonated with me – "Diversity is Godly Ordained" – "God is bigger than personal opinions"-"People that use the Bible to demand their own freedom most often use the Bible to EXCLUDE others who are different"- "Don't speak for people, make space for people to speak"
As you can see, a very full day that exceeded all expectations. Check in tomorrow as I share more of Candler School of Theology – Emory University's Class of Moral Leadership's journey ??
In the evening we had dinner with the ReverendTeboho G. Klaas. Rev Klaas is, pastor, a vocal queer rights supporter who has been accused of heresy and suspended from the African Methodist Episcopal (AME) Church.[footnoteRef:6]Klaas also works as religion program office for The Other Foundation –(The Other Foundation is an African trust that advances equality and freedom in southern Africa with a particular focus on sexual orientation and gender identity. It gathers support to defend and advance the human rights and social inclusion of homosexual and bisexual women and men, as well as transgender and intersex people in southern Africa – and it gives support to groups in a smart way that enables them to work effectively for lasting change, recognizing the particular dynamics of race, poverty and inequality, sex, national origin, heritage, and politics in our part of the world. It does this by working both as a fundraiser and a grant maker.)[footnoteRef:7] [6: https://mg.co.za/article/2018-10-12-00-heretic-pastor-is-suspended] [7: http://theotherfoundation.org/our-team-2/]
Our discussion was one of the most fascinating sessions of the trip.
The topics we discussed were-
· How diversity is Godly ordained
· The Bible is NOT the word of God – This Bible has the word of God in it
· My God is bigger than anyone's personal opinion – God is all encompassing
· The God of the poor and the marginalized is the same God for me – the LGBTQ
· People that use the Bible to demand their own freedom use it to exclude those who are different
· Don't speak for people – make space for people to speak
This discussion made me pause and ask, What is my calling? -Social justice – Someone who intersects – helping those outside the line – human rights? They all sound similar but can easily have very different meanings.
+++
Thinking on human rights, it is appropriate to consider Mandela and his personal experience. Nelson Mandela was one of the most famous political prisoners of the twentieth century. Born in apartheid-era South Africa, as a young man, Mandela became one of the leading advocates for racial equality. Like the United States before the Civil Rights movement of the 1950s and 1960s, South Africa was segregated. Unlike the United States, South Africa was subject to minority rule. A legacy of colonialism, Black South Africans were forced to live in inferior areas of the land, attend substandard schools, and subjected to controls upon their economic advancement and even physical movement throughout the country that whites were not. Mandela trained as a lawyer and strove to obtain the best education possible, despite the limits placed upon his circumstances as a Black man. Still, there was no way he could hide from the racism around him, no matter how fine his education.
Although Mandela does discuss some small personal details, such as enjoying playtime with his growing children, most of the book is factually driven and focuses on his political work. He notes the divisions within the African National Congress (ANC) between communists and non-communists, as well as those of different races. South Africa has a large Indian population as well, who was subjected to similar forms of apartheid, although not to the same extent as its Black residents. There were also divisions within the ANC about the best ways to achieve their desired social justice aims and end apartheid, although all members had the same goals.
Long Walk to Freedom allows the reader to gain unique and privileged insights into the inner workings of the ANC, including its debate over nonviolence. "Nonviolence has not failed us…we have failed nonviolence," said J.N. Singh, a man whom Mandela describes as an "effective debater" even though he was not on Mandela's side.[footnoteRef:8] Mandela notes that he countered that, "nonviolence had failed us, for it had done nothing to stem the violence of the state, nor change the heart of our oppressors."[footnoteRef:9] For the ANC's Indian members in particular, there was a strong belief in nonviolence, due to the religious and political significance given to the actions of Mahatma Gandhi, which had led to the liberation of India. But Mandela had grown frustrated with the lack of government response, and as nonviolent protests were increasingly met by government violence, the ANC eventually created a military unit, although officially its policy was to retaliate only when it or the people whom it represented were threatened. [8: Nelson Mandela, Long Walk to Freedom: The Autobiography of Nelson Mandela, (New York, NY: Back Bay Books), 273] [9: Ibid., 273]
Due to his actions with the ANC, he was imprisoned for life on the notorious Robben Island in Pollsmoor Prison. For twenty-eight years, Mandela endured brutal physical torture, psychological torture, forced labor, and nearly inhuman, Spartan living conditions. Mandela notes that the world was not uniformly upon his people's side at this time, as is often remembered with the benefits of hindsight. He notes one conservative American journalist, "less intent upon finding out my views than proving I was a communist and a terrorist."[footnoteRef:10] One of the great strengths of the book is that it does not attempt to sugarcoat the violence that did occur as a result of South Africa's journey to freedom. [10: Ibid., 520]
Mandela very clearly saw himself as a freedom fighter, but even many people outside of South Africa disagreed with the ANC's methods. It should be noted that Mandela does steer clear of some of the most controversial allegations against his wife, regarding the violence used to settle disputes within the organization while he was imprisoned. Regardless, Mandela's book highlights the tremendous pain and suffering a man is willing to endure for others to be free. It also shows the power of forgiveness, as South Africa was able to heal and recover from its legacy as a divided and violent state.
+++
Later in the evening after our discussion with Reverend Klaas was over, I took the time to research the state of the LGBTQ community in South Africa. It is hard to discuss anything about South Africa without discussing Apartheid. Some of the words that have been used to describe the Apartheid regime that lasted from 1948 to 1994 include oppressive, separate, and discriminatory (Thomson, 199). Millions of South Africans were badly affected by the regime and its brutal practices. One group that was also affected but that hasn't been given adequate attention post-apartheid is the LGBTQ community. Members of the community were not specifically targeted at the beginning of the apartheid regime but laws and regulations that affected them specifically began being formulated in 1968. Moral leadership requires that all people who were affected by the apartheid regime are brought to the table in all discussions that seek to address past injustices. This includes the LGBTQ community. There have been pieces of legislation in South Africa that affected the lives of LGBTQ individuals even after the end of Apartheid. Nonetheless, significant progress has been made as South Africa evolves from a closeted society to one where the rights of the gay community are openly championed[footnoteRef:11]. [11: Dixson Pushparagavan, "The History of LGBT Legislation," South African History.]
A great number of South Africans are becoming sympathetic to the plight of the gay community. LGBTQ violence which has included corrective rapes and the killing of a lesbian couple has been met with uproar from the general public as they become more aware of issues that the LGBTQ community faces in South Africa. While tolerance towards the gay community has been growing, it is still noteworthy that there are tremendous risks associated with being part of the LGBTQ community in South Africa that stands at 800,000 strong. This was the conclusion of a report titled "We're Queer and We're Here!"[footnoteRef:12] [12: Jasmine Andersson, "What Is Happening to LGBT Rights in South Africa?]
There have been horrific incidents targeting the LGBTQ community that have been condemned by almost all right-thinking South Africans. A gay couple were abused by the police and told to remain naked. There have been reports of a church beating gay men and making them pay for what they called 'damages' on realizing that they were gay. There was a protest in Johannesburg after a film discussing the issue of gay men among the Xhosa community was set to be screened in a local theatre. The most brutal incident that has ever been directed at the community was the torture, rape, and subsequent lynching of a lesbian couple, Anisha and Joy. The incident shocked the country and united many people towards the push for LGBTQ rights. South Africa remains one of the first countries to have LGBTQ rights explicitly in its constitution. Nonetheless, there still exists a complicated relationship between the general population and the LGBTQ community[footnoteRef:13]. [13: Jasmine Andersson, "What Is Happening to LGBT Rights in South Africa?"]
Before 1994, sexual activity of any kind between men was explicitly prohibited by South African law. In 1994, the age of 19 was set as the age of consent for sexual activity for heterosexual and same-sex sexual encounters. In 1996, the government moved to give the LGBTQ community constitutional protection thereby becoming one of the very first countries in the world to do so. Via section 9(3) of the constitution, discrimination based on gender, race, and sexual orientation was disallowed. Same-sex marriage would be later legalized in the year 2006. With all these progress milestones, it is still important to note that there is still overt discrimination against members of the LGBTQ community in South Africa. This is not a problem unique to South Africa, though. Many countries around the world are still dealing with homophobia even after putting forth pieces of legislation to advance LGBTQ rights[footnoteRef:14]. [14: Ibid]
The official figures for the number of members of the LGBTQ community in South Africa are 800,000. Considering that South African society is still dealing with homophobia, it is clear that the real number is a lot higher than 800,000. Many people fear 'coming out' that they will be shunned by the families and communities. Nonetheless, there is a positive trend towards tolerance in South Africa that now makes it a lot easier for gay people to come out. The rise in tolerance can be attributed to a younger population that is more educated and more exposed to other cultures and practices. With greater tolerance, there is going to be a greater appreciation of the roles members of the LGBTQ community can play in the provision of moral leadership in the South African context. Further, their purchasing power, what is often referred to as the "Pink Rand", will be better appreciated[footnoteRef:15]. [15: Ibid]
One of the areas that will be impacted as the ability of the LGBTQ communities to help provide moral leadership in the nation becomes better appreciated is the level of violence against LGBTQ individuals. With greater tolerance, these incidences of violence are expected to drop significantly. In South Africa, Black members of the LGBTQ community are likely to be victims of violence by one percent higher than the general population (8% versus 7%). White individuals, on the other hand, are more likely to be insulted verbally (45% versus 39%). LGBTQ members of Indian or Asian descent are more likely to experience physical abuse and violence from their family members than the general population (11% versus 7%). Tolerance of LGBTQ lifestyle varies by region and this influences how open LGBTQ members in various regions are open about their sexuality. LGBTQ members in the Western Cape are more likely to be public about their sexual orientation (70% as compared to 57% nationally). Gauteng comes in second at 60%. The LGBTQ individuals that are least likely to be open about their sexuality are living in Limpopo (35%). The area where violence against LGBTQ individuals is most likely is the Eastern Cape region[footnoteRef:16]. [16: Jasmine, "What Is Happening to LGBT Rights in South Africa?"]
Even with the challenges that LGBTQ individuals face in South Africa, it is important to note that the nation is doing a lot better than most African states as far as LGBTQ rights are concerned. Homophobia in most African states is more prevalent than intolerance for people of a different religion and ethnicity as well as for people for people living with HIV/AIDS. East African states are the least tolerant of homosexuals[footnoteRef:17]. [17: Ibid]
The church also has a duty to respect the ideological directions that may differ from the ones they hold dear. The reality is that there are institutions and associations that several South Africans are members of that have some philosophies that don't align with some ideological directions of the church. Nonetheless, it is not required of the church and its members to approve of these divergent ideological directions. They can disprove of them while still remaining tolerant to the people who subscribe to the differing ideological directions. Also, even as they co-exist with different viewpoints in their communities, churches must never let go of their role of providing moral leadership to their members even if that makes some people who disagree with them uncomfortable[footnoteRef:18]. [18: Gerald, Walt, and Kaoma, "When Faith Does Violence: Reimagining Engagement between Churches and LGBTI Groups on Homophobia in Africa," HTS Teologiese Studies / Theological Studies 72, no. 1 (2016):]
+++
To better understand the complexity and history of South Africa, it is helpful to consider The South Africa Reader by Crais and McClendon. The South Africa Reader: History, Culture, Politics is an anthology that delineates the past and present times of the intricate, disputed and inharmonious South African society. The book encompasses eight different chapters that span the period from when the European came to the nation at the culmination of the fifteenth century. In spite of the fact that the colonialists from Portugal were the initial ones to enter South Africa, it is the merchants from Netherlands and England who had a more significant impact. All the way through the book, the chapters encompass some important typescripts and writings, encompassing the manifesto that was developed by Piet Retief, the revelation of the horrible experiences that people suffered in the British concentration camps during the South African War in addition to the proclamations that were made by the key South African political figures. For instance, the book portrays the statements that were made by the legendary Nelson Mandela not only during his trial, but also after he was released from jail in addition to his address to the nation whilst being inaugurated as president.
According to Crais and McClendon, recognizing the diversity of South Africa is pivotal for the development of a more extensive appreciation of the nation's historical account, culture, and politics. Numerous regions of the nation were akin to the other African countries that were colonized by Britain. Notably, African nations were ruled by British colonialists through a system of indirect rule, which employed the collaboration of customary African chiefs and elders. In contrast, other expanses in South Africa experienced largely dissimilar experiences, which as histrionically changed by the existence of numerous European colonialists. For instance, the present day city of Cape Town, which is situated in a strategic position, is filled with fertile land and this give rise to the colonization by the Dutch people. On the other hand, the area of the Western Cape was filled with the Khoisan people who were largely referred to as the Bushmen. Such a circumstance in the country in the end gave rise to the growth and advancement of new ethnicities and cultures. For instance, there are the Afrikaans people who are African with Dutch decent.
Even though Crais and McClendon assert that South Africa was beyond tyrannical rule and that the nation was a high-spirited society of township philosophy, religious transformation and political manifestation, the book thoughtfully and reasonably lays emphasis on a historical narrative ascertained by external and internal violence. The book details the violence that took place in Soweto until the accomplishment of the rainbow nation. Furthermore, the concluding chapters of the book emphasize the present day South Africa's ongoing economic inequity and discrimination, its detrimentally high rate of unemployment, worrying rates of HIV/AIDS infection amongst the population in addition to sexual assault and racial intolerance.
In its entirety, the book provides a platform for numerous different voices, for instance, the natives, the colonists, agronomic workers, government personnel, and political advocates. The subject matter flows effortlessly from one theme to the next. This book is an ideal read for students and learners who wish to become cognizant with South Africa. Imperatively, The South Africa Reader: History, Culture, Politics offers a wide ranging and perceptive depiction of the nation of South Africa. The book comprises of an extraordinarily vast and comprehensive collection of both primary and secondary material that will be an outstanding reference for courses in South African studies. The book comprises of political manifestos, land acts, folktales, key points from songs sung by the resistance armies, in addition to extracts from important works, autobiographies and short stories.
+++
Day 2
Good Morning ATL – Day 2 JoburgRSA Candler School of Theology – Emory University Moral Leadership Course. ???????? There is a lot of info today so please indulge me.
I brought the beginnings of a terrible cough and sinus issue with me (of which I know drove me crazy but also everyone around me) so being an early riser, as many already know, I decided not to trot in the gym but take a delicate stroll and then sit in the sauna to loosen up. Well, sauna was locked and the stroll didn't do much good – but the show must go on.
We headed out to SOWETO for Sunday service at Regina Mundi Catholic Church! WOW what a treat. Regina Mundi is the largest Roman Catholic Church in South Africa – Due to the role it played as a place of gathering for the people of Soweto in the years before, during, and after the anti-apartheid struggle, it is often referred to as "the people's church" or "the people's cathedral". One of the most prominent artifacts in the church is the painting entitled "The Madonna and Child of Soweto", mostly referred to as "The Black Madonna", depicting a black Virgin Mary holding the Child Jesus (also black). The painting was created by artist Larry Scully in 1973, as a part of a campaign to raise funds for the education of black South Africans. During the Soweto uprising of June 16, 1976, when students were shot by the police in Orlando West (with Hector Pieterson and others being killed), many demonstrants fled to Regina Mundi. The police entered the church, firing live ammunition. No one was killed, although many were injured and the church itself, as well as its furniture, decorations, and symbols (for example the marble altar and the statue of Christ), were damaged. Both the interior and the external walls of the church still bear the signs of the shootings. After the service we were honored to receive a tour by a survivor of the June 16, 1976 event. The pictures attached show a lot of what we saw. (More info will be in my printed journal)
After church, we had lunch at @Soweto Fine Arts with Martin George Britt. He donated a few pictures to Emory University and discussed how art influences history. Soweto Fine Art Gallery was established in 1996 by Martin G Britz, the author of the pioneering publication – "South African Fine Art – The Soweto School of Art". ( There will be more about this in my printed journal as well )
That's all for the most part – we had some free time and then dinner – I called it an early night in order to try and heal the sinus and cough demon.
Stay tuned for more tomorrow.
+++
Seeing the people's cathedral is a perfect opportunity to reflect on the issue of unity in Africa. The fight for unity has not had a smooth ride in South Africa. Almost half a century ago, White allies aligned to Anti-Apartheid movements made an accusation against Steve Biko that he was racist and that he was acting in the interest of western imperialism. After Biko's assassination, they aligned him to the UDF from the ANC. Also, the said White allies put no effort into pushing back against institutional racism in South Africa. They also did not appreciate how much of an effect Dutch colonial practices had adversely affected Black South Africans. Most of their efforts went towards keeping the status quo and ensuring that the lives of White South Africans remained as comfortable as possible. These efforts ensured that PAC and BCM got no support or platforms as the allies only pushed the ANC as the only good organization[footnoteRef:19]. [19: MarjanBoelsma, "White Allies: A Blessing or a Curse?"]
Day 3
This particular morning I didn't trot, stroll, or even move about. My senses felt that all of that movement was contributing to the cough. ????
We went down to breakfast where are were greeted by the friendliest guy – Samkelo( means welcome). He befriended our entire group with his infectious smile and wonderful attitude. Check out the pics.. many by Orlando Evans and BowTie Photos, LLC.
While eating, I noticed my friend Shari Fleming Ponder looked especially nice with her "high ponytail" so I complimented her. Well! I am not sure what happened next other than a God moment. Shari asked me if I had a New Years resolution of which I answered no. She told me I needed to read My One Word and pick a word to dwell on for the new year. Hmmmm – This was too off base not to pay attention so I downloaded the book and commenced to soak all of it in before 2019 arrived. (More on this tomorrow)
On this day, we are tourist – getting ready to tour downtown Johannesburg. Julian is playing piano in the hotel lobby as we gather, which is a TOTAL PRAISE! ????????
It was a rainy day but the rain did not deter us. We had a wonderful history lesson on Johannesburg- a great walking tour- and a great lunch by a most wonderful chef in a bank vault. Our chef's title was Princes and she amazed us with her "farm to table" meal 80% vegan and 20% meat. (I did not eat the meat) After this great meal we went back to rest at the hotel to rest which allowed me time to dive into the My One Word book.
My reflections on the walking tour of Johannesburg- never knew the British had concentration camps in South Africa MANY years before the Nazi's – no churches visible in the tourist area – Gospel is used as a source of hate and it is our job to interpret it as a source of liberation – the main reason for Apartheid /
Economics.
Question to myself – what does it mean to dismantle the system of which I benefit in order to provide balance and equilibrium for all?
+++
It is also a good opportunity now to discuss Worden's Making of Modern South Africa. Nigel Worden's The Making of Modern South Africa: Conquest, Apartheid, Democracy tells the story of modern South African by exploring important themes and arguments constantly being touched upon by modern scholars regarding the evolution of the nation of South Africa in the modern era. The book serves as both an historical account of the modern nation and as an academic work of scholarship that raises new questions about what it means to examine the history of South Africa and to examine the past in an impartial light—especially when that past is full of so much bias and difficult to express tragedies.
The book looks at some of the more important instances and historical moments in South Africa's history: the pre-colonial days on up to 21st century. It examines the nature of the colonial conquest, the way in which racism was fostered in the country and what that led to—segregation and apartheid, mainly; how resistance movements formed in reaction to this ugly moment in South African history; and how, finally, freedom and democracy flourished.
One essential aspect of Worden's work is the way in which it considers the evolution of democracy in South Africa over the past twenty years. By looking at the obstacles faced by democratic government in the country, Worden looks under the lid of South African lip service to democratic ideals and finds some of the same old problems: corruption, incompetence, a lack of inclusivity, and more. These are the obstacles, Worden points out, that are preventing South Africa from more fully embracing the ideals it desires to bring into effect within the country. Instead, South Africa has compromised on a number of issues and allowed laxity in regulations and too much squandering of opportunities to prevent the country from fully becoming what it certainly has in its power to become.
The book also provides new information on post-apartheid South Africa, new conflicts, new troubles, and new debates that are circulating in and about the country. What makes Worden's book special is that it does not purport to be the end-all, be-all of information on South Africa. Instead, Worden points to a variety of other works that one could pick up and read to enrich one's knowledge on different matters in connection with the country's issues and history. Worden's extensive list of other books that readers are recommended to try makes his book special: it acts as a signpost pointing readers on in various other directions. Some will follow a recommended work and take it one way; others will pursue another direction by selecting another book by a different author. Worden provides these titles to show that his own book is but a doorway to a greater field of literature available.
Worden also provides a great deal of references and sources to back up his arguments and his documentation makes his book rather important as far as scholarly academic material goes. By exhaustively documenting his sources and showing where his thoughts are originating in terms of other material that has inspired them, Worden indicates to the reader that his words are not mere opinion or hyperbole but are rather backed by evidence and supported by solid scholarship. Wherein scholars themselves are in debate, Worden shows as much—always giving both sides of the issue in order to represent to the reader the fullest extent of the range of perspectives on South African issues, troubles, and history: and this is what makes the book most valuable overall—it is inclusive of a variety of perspectives.
+++
Day 4
This journal entry of Candler School of Theology – Emory University's Moral Leadership trip to South Africa covers New Years Day 2019.
For the most part, everything is closed and people are on holiday so we had a day to soak in South Africa by riding to Pilansberg National Park. It was pouring down rain most of the day but we had a great time anyway. I think the best part of the trip ( the most comical) is how our fabulous host René August explained the poop and the poop habits of the animals. ????????????
The two and a half hour drive gave us much time to pause and reflect, however – Lori Surmay and I decided to chat and discuss life – past – present – future.
If you recall, Shari Fleming Ponder introduced me to My One Wordyesterday. After reading the book and careful deliberation, the word I chose for 2019 is Authentic and the Bible verse that goes along with it is 1 Corinthians 15:10 -"But by the grace of God I am what I am, and his grace to me was not without effect……"
The reason I chose this word is not that I do not share authentically, it is that I have a voice in my head that is very loud telling me " nobody wants to hear what you have to say" – "you are less than, just sit back and let people who really mean something speak" – and so on. It is my hope that throughout the year I will be able to find my authentic voice and speak without feelings of inferiority and to feel like I am making a contribution. ????????
Day 5
Today I write about Candler School of Theology – Emory University Moral Leadership South Africa trip to the Apartheid Museum, conversation with Farid Esack and our trip to the "Flamingo Room" ????????
The day started off much better in regards to the sinus and congestion issues – was able to trot 5.5 miles ???? This means I can contribute more to the conversations. ????
There are many thoughts and ideas going through my mind as I reflect on where we have been and where we are going. Being white is not lost on me as we go through the sites and listen to the lectures – my mind is completely boggled as to why one human can do these horrific things to another human. I know it is the same in the US and most likely more dangerous because it is hidden ( for the most part ) whereas here in South Africa, the hate and bigotry was/is right in your face.
As I prepare for the museum and this afternoons lecture with Dr. Esack, many names of allies to the anti- apartheid movement come to mind –
Trevor Huddleston – Ernest Urban Trevor Huddleston CR KCMG was an English Anglican bishop. He was the Bishop of Stepney in London before becoming the second Archbishop of the Church of the Province of the Indian Ocean. He was best known for his anti-apartheid activism and his book Naught for Your Comfort.
Helen Zelle – Otta Helene Maree, known as Helen Zille, is a South African politician. She is the Premier of the Western Cape province, and a member of the Western Cape Provincial Parliament
Ruth First – Ruth First was a South African anti-apartheid activist and scholar born in Johannesburg, South Africa. She was killed by a parcel bomb addressed specifically to her in Mozambique, where she worked in exile from South Africa.
Bram Fischer – Abraham Louis Fischer, commonly known as Bram Fischer, was a South African lawyer of Afrikaner descent, notable for anti-apartheid activism and for the legal defence of anti-apartheid figures, including Nelson Mandela at the Rivonia Trial.
Beyers Naude РChristiaan Frederick Beyers Naud̩ was a South African cleric, theologian and the leading Afrikaner anti-apartheid activist. He was known simply as Beyers Naud̩, or more colloquially, Oom Bey.
And countless others – all of whom were called to "Social Justice" and to help dismantle the structure that benefits them for the greater good of others. There are many lessons to learn from these people.
We rode to the Apartheid Museum for a few hours – and of course we could have stayed there for a week. It is teeming with information and artifacts that are sure to blow any sane persons mind.
After a free lunch, we met with Dr. Farid Esack. He brought up many good questions – " How do I account for the gap between my beliefs and what I do?" – "Selling out is a process, not a single act" – "Do not freeze each other in permanent identity" – "How can I be an agent of transformation without addressing and acknowledging my own bias and issues?" and then "Do Not Assume Religion and Religious People Are the Only Leaders!"
The evening ended at the "Flamingo Room". This was probably one of the highlights of the trip. @Dr Gregory C. Ellison II took the time to sit and fellowship as we all unwound from a full day. Great conversation ensued with one big takeaway – "Learn when it is time to stop talking about a topic – going into LOOP mode is a bit unnecessary ????????????" Probably something we all do at one point or another
Day 6
Today my journaling is a reflection on Candler School of Theology – Emory University's Moral Leadership course South Africa trip to SOWETO and a visit to the Letsema Group / Fellows from the Young African Leadership Initiative.
Thank you Orlando Evans and BowTie Photos, LLC for many of the pictures.
I woke up a bit off balance today – not sure why, but it will come together. "But for the Grace or God, I am what I am, for God's Grace is not without effect…." 1 Corinthians 15:10 ????
We loaded up the van and headed to SOWETO – Soweto is an urban settlement or 'township' in South Africa, southwest of Johannesburg, with a population of approximately 1.3 million.
Soweto was created in the 1930s when the White government started separating Blacks from Whites. Blacks were moved away from Johannesburg, to an area separated from White suburbs by a so-called cordon sanitaire (or sanitary corridor) this was usually a river, a railway track, an industrial area or a highway etc., they did this by using the infamous 'Urban Areas Act' in 1923
While in SOWETO we visited a school instrumental in the SOWETO uprising of 1976 – A Memorial to the uprising – Nelson Mandela's Home and the former home of Desmond Tutu. ( I will give more detail in my printed journal- way too much info for here)
After arriving back at the hotel to freshen up, we left to visit Isaac Shongwe -Isaac Shongwe, a native South African is the Chief Executive Officer of Barloworld Logistics Africa, and is also the founder of Letsema Holdings, a strategic management-consulting firm. He is also founder and chairman of Letsema Investments – and
Young African Leadership Initiative.
Our homework prior to the meeting was to read and study "The One's Who Walk Away" by Ursula LeGiun and "Will You Be At The Harvest" by Ben Okri.
Both poems were strategically picked to encourage conversation on what Moral Leadership entails and for us and the South Africans in the room to leave with applicable takeaways.
Both poems are relevant to Man vs Society and questions/statements brought to the surface – How people tend to cope with a nasty truth to maintain happiness- There must be a small bit is evil to appreciate what is good – We are the citizens of Omala, aware, but apart from the mission (out of sight out of mind) – Most empowering act to a people is to educate them – And so on. (More in the printed journal)
After we met, everyone had a lovely dinner for our last evening In Johannesburg, South Africa.
More to come tomorrow – ??????????????????
+++
Reflecting upon the various leaders in South Africa can bring many fruits. In South Africa, local community leadership is the first kind of leadership most people come into contact with. While it is informal, community leadership plays a big role in key parts of South African society including urban sociology, political science, education, welfare, and even health issues. The interconnectedness of these disciplines at the community level however shallow is making consolidation of work at the community level hard[footnoteRef:20]. [20: Claire Bénit-Gbaffou and Obvious Katsaura, "Community Leadership and the Construction of Political Legitimacy: Unpacking Bourdieus 'Political Capital' in Post-Apartheid Johannesburg," International Journal of Urban and Regional Research 38, no. 5 (2014).]
One of the most impactful leaders South Africa has ever produced is Nelson Mandela. He was the model servant leader who selflessly gave of himself in service of his people. Even after Apartheid, he had the vision to look beyond the injustices the people had endured and instead preached peace and reconciliation. A servant leader is supposed to pay close attention to what their followers need, empathize with their situation, do the best he can to help his or her followers meet their needs, and to take steps to protect those in the group with little to no power. Nelson Mandela remains one of the best moral leaders of the 21st century[footnoteRef:21]. [21: Nelson Mandela, Long Walk to Freedom: The Autobiography of Nelson Mandela (Bath: Windsor., 2004).]
The leadership style Thabo Mbeki adopted was unique for a politician. He came across as an intellectual and not as the typical political leader. Some of the words that have been used to describe him include stubborn, centralized, secret, paranoid, globalized, thinker, and intellectual. Different descriptions of his leadership style overlap. It is therefore hard to pin his style of leadership to one definite style[footnoteRef:22]. [22: William Mpofu, "Thabo Mbeki: Understanding a Philosopher of Liberation," African Historical Review 49, no. 2 (2017).]
Jacob Zuma's rise to the presidency was fueled by his Charisma. He hailed from humble beginnings and knew how to connect authentically with the common man. The contrast between his personality and that of Thabo Mbeki was very clear. His charisma, had it been effectively leveraged, would have allowed him a chance to persuade many South Africans to work towards rebuilding the nation. Charisma is a very powerful quality in a leader. Truly charismatic people can fire up a people and inspire tremendous loyalty towards a cause. Applied well, such power can be used to inspire an entire population to work relentlessly towards a worthy ideal[footnoteRef:23]. [23: Clifton C. Crais and Thomas V. McClendon, The South Africa Reader.]
Cyril Ramaphosa, the current leader, is known for his negotiation skills and his ability to come up with great strategies. He has built a strong coalition behind his leadership and is building alliances to ensure that his long-term strategies for the development of South Africa see the light of day. He has come to power at a time when South Africa is dealing with the highly emotive land issue. So far, he has handled the issue soundly and prevented backlash from extreme figures on both sides of the issue. As a leader, an ability to build strong coalitions is always an advantage. It takes restraint and the ability to compromise. In fact, when Nelson Mandela came from prison, his ability to show restraint and to push for peace and reconciliation is what built a strong foundation for the better race-relations South Africans enjoy today[footnoteRef:24]. [24: Clifton C. Crais and Thomas V. McClendon, The South Africa Reader:]
Desmond Tutu, while not a political leader, is a moral leader of the Anglican Church and a Nobel Peace Prize winner. Tutu is credited with coining the term "Rainbow Nation" – The belief that informed the efforts towards national reconciliation and the building of the "Rainbow Nation" was inspiring the people to adopt the ideals and attitudes of national unity and reconciliation that would make the process of addressing and correcting historical injustices much easier. The main pillars of the formation of the Rainbow Nation were social integration as well as social cohesion. Nelson Mandela and Desmond Tutu provided the moral leadership that made this possible. Nonetheless, with the passage of time, the concept of Ubuntu has been challenged by attitudes from certain corners of South African leadership that tend to embrace what Dr. Vellem aptly referred to as "theology of the stomach." It is an inclination towards consumerism and not servant leadership[footnoteRef:25].The concept of Ubuntu was one of the most important concepts promoted by the moral leaders that led South Africa post-apartheid. It is, however, facing consistent attack in the current environment. To find a formidable repulsion towards these attacks, the current leadership is actively taking steps to fight against inequality and poverty. When a part of the population feels that they have been alienated economically, it becomes hard to persuade them to join forces with other people who are doing well to push for a united nation. The fight against poverty is, therefore, one of the most important struggles of this era in the Rainbow Nation. Through a spirited fight against poverty that brings together all South Africans, the citizens will certainly rediscover the principle of Ubuntu[footnoteRef:26]. [25: WonkeBuqa, "Storying Ubuntu as a Rainbow Nation," Verbum Et Ecclesia 36, no. 2 (2015). ] [26: WonkeBuqa, "Storying Ubuntu as a Rainbow Nation]
+++
Day 7
Today's journal of Candler School of Theology – Emory University Moral Leadership travel to South Africa has us spending our last few hours in Africa/Johannesburg and then flying to Cape Town, Western Cape
The day started with us checking out of the hotel at 9am to head for our last meeting before heading to the airport. Gregory C. Ellison II picked me to give the devotional today – I chose "The Journey" by Rumi Quotes ???????? It seemed this was an appropriate reflection and it did get a few chuckles as I mimicked a cuckoo bird ???? "Ku Ku" ????
Our meeting today is with Pentecostal pastor Rev. Frank Chikane, one of the leaders of the anti-apartheid movement in South Africa. He headed the South African Council of Churches, before becoming senior advisor to the African National Congress government, and now serves as moderator of the WCC's Commission of the Churches on International Affairs. In that role, he travels to conflict zones around the globe, advocating for peace and reconciliation, drawing on his own dramatic experiences of being arrested, tortured and almost killed by South Africa's former apartheid government.
Major takeaways from our conversation- "Serve the common good while inviting others to join" – "Moral Agency (what is this? Is it one of goodness? How is it measured?)" – "After Compromise there must be cleansing to reach equilibrium in order for compromise to not feel like a loss" – "Over emphasis of the truth can easily be turned into heresy" – " To Cleanse is to have Balance"
After a brief lunch we headed to the airport for the second part of our journey Cape Town, Western Cape and more inquiry into Moral Leadership in an International Context.
+++
Reflecting on the meaning of the concept "To cleanse is to have balance," we can say that South Africa is in the midst of a great effort to balance itself through cleansing. Specifically, it is making strides to address the HIV problem and cleanse its people through compassionate care. South Africa has made incredible progress in getting more people to know their HIV status. They have been working on the 90-90-90 target for some time with the goal of getting 90% of the people living with HIV/AIDS to be aware of their status. This goal was first reached in 2017. In 2014, only 66.2% of the people living with HIV/AIDS were aware of their status. The 90-90-90 goals were achieved after efforts following two nationwide initiatives: the national HIV testing and counseling (HTC) campaign that was started in April 2010 and the HTC Revitalization strategy that was started in 2013. The latter strategy's focus was on getting more people from farms, higher education, and the private sector to take tests. These campaigns have ensured that more than 10 million South Africans take HIV tests every year[footnoteRef:27]. *****25**** [27: Ilesanmi, Freedom to Love for All.]
South Africa has a goal to reduce the number of new infections every year to less than 100,000 by 2022. There has also been a commitment to work towards reaching zero new infections from mother-to-child. There has been great progress towards reducing mother-to-child transmission rates over the past decade. This progress has been made possible by the availability in antiretroviral medication as well as the increased accessibility of the PMTCT program[footnoteRef:28].Another strategy that South Africa has been using to fight the AIDS epidemic is the distribution of male condoms. Between the years 2007 and 2010, the government increased the number of male condoms distributed annually to 495 million from 308 million. The goal in 2018 was to increase the number to 850 million distributed condoms. South Africa also boasts of one of the most robust female condom distribution programs in the world. The program distributed 26 million female condoms in 2016. This number shall be increased to 40 million by 2022 according to the National AIDS Council[footnoteRef:29]. [28: "HIV and AIDS in South Africa," AVERT, December 10, 2018,] [29: Ibid]
+++
Day 8
Today's journal reflects Candler School of Theology – Emory University's Moral Leadership Course's first day in Cape Town, Western Cape. I rose at 3:30am, got a trot in and set out to explore the city! YAY it felt so liberating to move freely. ( You see, in Johannesburg- the city is a city of walls and not safe for trotting about alone )
We boarded the bus at Noon and set out for a nice day of sightseeing, rest, and reflecting with not much else to think about except to absorb the beauty around us.
+++
Reflecting on the beauty of Cape Town, one must not forget the horrors that still affect so many in Africa. The HIV epidemic in South Africa is the most high-profile such case in the world. There are an estimated 7.2 million South Africans living with HIV. Of all new HIV infections in Southern Africa, South Africa accounts for one-third. 2017 saw 270,000 South Africans get infected with HIV and 110,000 people die from AIDS-related illnesses. The HIV prevalence in South Africa is at 18.9%. The prevalence varies by region with the Western Cape and Northern Cape regions having a prevalence of 5.6% and 6.8% respectively[footnoteRef:30]. [30: Ilesanmi, Yemisi. Freedom to Love for All: Homosexuality is Not Un-African! 2013.]
However, some positive developments are occurring. In 2010, research done in Sub-Saharan Africa showed that circumcised males were 60% less likely to contract HIV from a female sex partner than their uncircumcised counterparts. This research prompted the South African government to roll out a voluntary male circumcision program which was aimed at reaching as many as 80% of men who were HIV negative by the year 2016. Data from 2016 showed that between 50 – 79% of eligible men had been reached by the program. More than 491,859 men had gone through the procedure in 2016 alone[footnoteRef:31].Another way South Africa's leadership is looking to fight the HIV epidemic is by making PrEP drugs available to certain risk groups. Around 30,000 to 35,000 people were targeted by the program in 2017. A 2017-2022 National Strategic Plan has been put in place and it aims to expand the number of people being targeted under this program. It will make the drugs available to adolescents, homosexual males, sex workers, and drug users who use syringes. They estimate that an additional 85,853 people will be admitted into the PrEP program by 2022[footnoteRef:32]. [31: Ibid] [32: "HIV and AIDS in South Africa".]
What is most encouraging about the beauty of Cape Town is the fact that it exists in the hearts and minds of South Africa's leaders as well. That is as it should be. In spite of the horrors of HIV, South Africa is taking action and that action corresponds with the great beauty one can see in nature. What a blessing! South Africa's leadership is focusing on educating the population on the various ways HIV can be contracted. Studies have shown that just 59% of young South Africans are comprehensively knowledgeable of the ways HIV can be contracted. This is in contrast to eSwatini where 85% of young people are knowledgeable of the ways HIV can be contracted. To achieve the goal of educating its youth on HIV, the government has been pushing for sex education programs in South African schools. In 2016, only 5% of South African schools were giving comprehensive sex education. That number has since risen and the goal is to have at least 50% of schools in high burden areas providing sex education[footnoteRef:33]. [33: Ibid]
+++
Day 9
The Journal today on Candler School of Theology – Emory University Moral Leadership course to South Africa begins at 4am Sunday January 6,2109. Once again- thanks to Orlando Evans and BowTie Photos, LLCfor some of the pics.
After the usual trot around town, I decided to take a gander at Dr Gregory C. Ellison II inspiration – the mystic Howard Thurman – WOW fascinating reading – I am surprised to took me this long to find out about him……
My takeaways from him on first glance – "The things that are true in religion are not true because they are in religion, they are in religion because they are true" – "My behavior today is not my response to the situation today but rather the response to something that happened in my past" – "I cannot seek for what I do not already have" – ??
We had a good breakfast, then we were off to church at @Central Mission Methodist Church Cape Town, Western Cape Past home of Rev Dr Peter Storey and now where his son preaches a mighty powerful sermon.
– The Rev. Dr. Peter Storey is a South African preacher known around the world for preaching that addresses both personal and social dilemmas. As a young minister, he was chaplain to Nelson Mandela and other political prisoners in Robben Island prison. As a pastor, his congregation became one of the first integrated communities in defiance of South Africa's racist apartheid regime and a center of protest, as well as offering a varied spiritual ministry to the city of Johannesburg.
After church we had a most delightful lunch in a beautiful park – our gracious host/guide/mentor René August- Letitia Sullivan their sister and mother Gene created a fabulous meal under the trees ???? as we had a discussion with political cartoonist Brandan Reynolds and his wife PhD student and scholar Rose Anne Reynolds. One of the main topics of discussion was De-colonization as an issue of morality! Other topics included Decolonizing and Democratizing Pedagogy – Children being excluded for not knowing things- ?? visit Brandan's work at brandanreynolds.com
After the park we rested before a journey atop Table Mountain Peak, South AfricaAll I can say is WOW the beauty and majesty of it all. A good time was had by all!
A VERY SPECIAL DAY is in store for tomorrow's journaling ????????????????????
Day 10
Today's journal of Candler School of Theology – Emory University's Moral Leadership course trip to South Africa is VERY special. Thanks Orlando Evans and BowTie Photos, LLC for some photos.
Our day started at The Slave Lodge.
"The slave Lodge is where the Dutch East India Company and The British Company, kept [against their will] the thousands of people that they had enslaved.
Our first meeting was with Professor Nyameko Barney Pityana – An outspoken champion for human rights, he has been vocal in South Africa's fight for a true democracy to be enjoyed by all its citizens.
Afterwards we had lunch then we met……..Archbishop Desmond Tutu – Outspoken critic of apartheid, teacher, author, lecturer, Nobel Prize winner, former Archbishop of Cape Town, Archbishop Emeritus of South Africa ????????
The Archbishop spoke very eloquently about past and current struggles – you can see the entire transcript in my printed journal
– I will leave you with his closing words – " …God must say, "Do they ever learn? " When will we learn that they cannot make it on our own? We can only be redeemed together! God will always ask us – "Yes ..what did you do to eliminate the suffering of those people? Did you see them? No, did you? " You see people sleeping rough in the streets. When you are lying in your bed watching television – how do you feel about the people you passed on the street? I say all of this to you and I am saying all of this to me…"
This was the most powerful day of the trip….stay tuned for more tomorrow.
+++
Understanding the impact of the slave trade on Africa is really important in comprehending this nation. Rodney's How Europe Underdeveloped Africa is a good place to start. Walter Rodney's How Europe Underdeveloped Africa is a comprehensive analysis of the manner in which Europe participated in an uneven and imbalanced association with Africa and as a result oppressed and ill-used the contentment and distinctively the manner in which this kind of imperialism varied from other expanses of the globe. The author makes the argument that there was a dialectical correlation between Africa and Europe where the development and advancement of the latter was reliant on the underdevelopment of the African continent. The author insists that there is a close and contributory association between the growth of the European continent and the deterioration of Africa, or in another perspective the lack of progress of the African continent. Bearing this in mind, the growth in capitalism in the European region can be properly and completely comprehended with the affiliated imperialism and exploitation of Africa.
Imperatively, the book delineates the manner in which colonial nations exploited the African content, but at the same time also gives an account of the slave trade practices that took place prior to the colonial period. The author delineates in a sequential manner, the development of the African continent and the manner in which the European colonialists hampered with such progress. Ranging from the very first African kingdoms and federations and their social associations, through the first upsurge of slave-trading, to full-scale imperialism, Rodney delineates to the audience how Europeans constantly confronted, plundered, oppressed, inhibited, confined, separated and discriminated against Africans, and the massive influence the numerous stages of slavery and colonialism had on the continent.Noticeably, How Europe Underdeveloped Africa gives a critical account of the interrelation between Africa and Europe beginning in the fifteenth century with the trade of commodities such as spices and also slave trade. This in actual fact brought a culmination to trade amongst African nations, thereby impelling African communities to solely conduct trading activities with the west. What is more, this completely transformed the economies of African societies to accommodate the needs and wants of the traders, regardless of whether it encompassed cotton, salt, minerals and even human beings.
When colonial economies became powerful and superior owing to the profits generated from trade, they decided to split the African continent into its present day state and pushed the continent as a whole to produce additional commodities that would increase the amount of proceeds from trade for the western economies. It is imperative to note that different institutions, sectors, industries and countries as a whole flourished and thrived by the use of poorly paid, and at times forced labor from Africans. In the meantime, African societies crumbled and consequently the education being warranted came to a halt.
How Europe Underdeveloped Africa is a captivating and enthralling read. It provides extensive insight into how Africans were free, how they ended up in slavery and also elucidates where Africa should head in terms of disengaging from the global capitalist system. In spite of the book advocating the manner in which the European continent developed at the expense of the African continent and utilizing power to separate nations, the author fails to outline a strategy or approach that Africa should take in its quest for emancipation and development. Rodney's book, which emphasized the devastating impacts of the slave trade and other plunders, is short of thescholarly exactitude of literatures byneo-Marxist Africanists.Nonetheless, this book is an interesting read that provides a rich affiliation between capitalism, slavery of Africans as a source of capital and the contemporary economy, and the manner in which it all emanated from the natural advancements from feudalism. I believe that it is an important source of information for comprehending the present day Africa.
+++
Day 11
The day started off with a 5k trot and stroll through downtown Cape Town, Western Cape You will see many pics of downtown businesses and landmarks below.
We boarded the bus ???? around 9am and headed to HoutBayto take a tour of a Western Cape Township. A township is the poorest of the poor. We had a wonderful tour guide MhintiPato. She took us along the township and showed us the village of ImizamoYethu. Mhinti explained that while they are extremely poor, they find empowerment through entrepreneurship and training. Here the church's are helping build community but theee are problems with systems like service deliver (trash pickup- sewage-etc). God is present in everything we see here. The church is set up to lift people up by selling trinkets and homemade wares.
At the end of the tour, we went to the home of momma Miriam Mdoda for an awesome lunch (probably one of the best of the trip) What an amazing last!
Mhinti of Mhinti's tours sat with our group and inspired us with her talk of never giving up HOPE – Participating innthe development of Young People – and the process of Growing while dreaming.
Both Mhinti and Miriam Mdoda are inspiration. Mhinti is about to graduate college and Miriam Mdoda is utilizing her space as an AirBNB for vacationers who want to learn more about how townships function and see the real issues from the inside.
The day was supposed to end with a trip to Robben Island but the weather prevented the ferry ride across so we were given free time ?????? I took this opportunity to break away from the group for a little paddle boarding through the canals of Cape Town. My very first time. All in all, A GREAT day!
More to come tomorrow ??????????????????
Day 12
The day started out with a nice 5am walk to a cool place – Bread Milk and Honey – Cape Town for a scone and wonderful Earl Grey Tea. It was the first day of school in South Africa so the streets were teeming with children and teens jubilant as they see friends and excited to start the year.
One thing I did notice is St Mary's Catholic Cathedral, Cape Towndiagonal to Parliament. This is where the Catholic Archdiocese of Cape Town
Brandeis Tullos gave a wonderful reflection for the day and then off we went to the Desmond and Leah Tutu Legacy Foundation ([email protected]) in the Old Granary Building. There we met up with Razaan Bailey – Program manager of the foundation. Razaan discussed the 50 youths who recently graduated from the 2019 [email protected] The eight-month program is a response to the high levels of youth unemployment. It targets youths between the ages of 17-20 years who have completed matric but are unable to find employment or further their studies. Youths are given the knowledge and skills that can help them to identify and take steps towards the realization of their personal and professional goals.
After speaking with her we had the pleasure of speaking with Professor Sarojini Nadar – the Desmond Tutu Research Chair and Director of the Desmond Tutu Centre for Religion and Justice at the University of Western Cape -The Desmond Tutu Centre seeks to broadly advance research which focuses on the intersections of religious and cultural studies and social justice. Within the 5 thematic areas of focus within the Centre lies a special emphasis on "religion and gender justice." In this focus area we seek to foster critical research and civic engagement, which actively challenge the intersecting and systemic powers that produce and maintain the marginalization and oppression of those who identify as female and queer. More specifically, this area of research focus seeks to explore how religion and culture operate with, and through, social institutions to determine and promote gendered discourses, beliefs and practices. This research produces important insights about gender based violence not least of all because religious discourses such as beliefs in male supremacy and female submission, promote gender-based violence.
Much more info in my written Journal
After the meetings we toured the District 6 Museum – Walked around downtown – and had our final nights dinner at Gold African Cuisine Restaurant Cape Town where we beat drums and ate fabulous food. Enjoy the pictures – More to come tomorrow.
Day 13
Today's Journey of Candler School of Theology – Emory University Moral Leadership Course to South Africa -our LAST full day and when I say full I mean FULL. We check out of the hotel at 8:00am have a full day – arrive at the airport for a 12am flight to Amsterdam (10.5hrs) 2hr layover then off to Atlanta (10hrs) whew – what a day…. once again – Thanks Orlando Evans / BowTie Photos, LLC for many of the pics.
My day started at 3:30am with a nice trot / a few weights lifted / and a last whirl around the early morning sites of historic Cape Town, Western Cape. I am really going to miss this city.
We boarded the bus and headed out to Hermanus, Western Cape – Hermanus, is a town on the southern coast of the Western Cape province of South Africa. It is famous for southern right whale watching during the southern winter and spring and is a popular retirement location.
The trip is to visit theologian John W. de Gruchy – Some of his earliest works were written in the midst of apartheid in South Africa, speaking out against the legislation and engaging the theology of Dietrich Bonhoeffer to argue for the liberation of the oppressed. After apartheid legislation was abolished in 1991, de Gruchy wrote a number of works speaking about the theological role of art in society[6] and advocating for a theology of reconciliation. A native of Pretoria, South Africa, South Africa, de Gruchy studied at the University of Cape Town, Rhodes University, Chicago Theological Seminary and the University of Chicago. He has two doctorates, one in theology and another in the social sciences, and a number of honorary doctorates.
+++
To appreciate who de Gruchy was, it is helpful to examine his major literary work. John de Gruchy's The Church Struggle in South Africa brings into play the different actions that were undertaken by the church fraternity in colonial South Africa.The Dutch Reformed Church was in conflict with the mission churches operating in the West Cape and this was instigated by the Great Trek and by the novel theological currents from Europe. Furthermore, the conflict was in line with one amongst the English-speaking churches from the start of British colonialism. In the mid-17th century, this conflict was outshined by the one between the English and the Afrikaner churches. Imperatively, the author lays emphasis on solely the English speaking churches that originated from Britain, which engaged in the opposition of apartheid practices and also took part in the nation's Council of Churches.
In the course of the colonial period, the aspect of the struggle in this context was to make the churches of British origin to be pertinent in South Africa. It is imperative to note that in the course of the union era, black Christians faced plenty of struggles to attain justice, basic rights and also land. In addition, they struggled against racism linked to economic, political and social matters. Being relevant during the South African apartheid period implies being against racism and injustice. De Gruchy points out the endeavors of the ecumenical church to eradicate racial discrimination in the nation by challenging the state of apartheid through their conveyed public statements. This aspect of struggle goes beyond the political struggle that the blacks faced but also to the present moment.
Fundamentally, the struggle of the Church in the nation encompassed the manner in which to attain a more equitable society where disparities of race, color and culture were perceived to be immaterial and devoid of theological significance. Undoubtedly, disparities are not insignificant, as has been perceived throughout the years, but such disparities are purposed to enrich us all and not to separate us from each other. In as much as the system and philosophy of apartheid is thankfully done and dusted, the South African society continues to experience its legacy. In addition, the nation also experiences new challenges that need to be taken into consideration, for instance, the spread and impact of the HIV/AIDS epidemic. There is also the need to be keen on what is being undertaken by the individuals that are in power, in spite of the fact that what the government has done is commendable. Taking into consideration the author's challenge for churches to deliberate and reflect upon globalization, he fails to provide a clear correlation between individuals and organizations. Multinational bodies are stated peripherally in the book to exemplify the manner in which individual South Africans convinced worldwide actors to influence local denominations. The book antedates the local-global symbiotic collaboration so typical of the world system whereas enlightening its rootedness in the epoch before globalization became a significant explanatory frame.
The Church Struggle does an exceptional in combining decent theological and historical erudition with a dedication to the role and participation of the Church in the struggle for seeking and attaining justice and equality in the South African society. Nonetheless, there are a few aspects linked to the book's shortcomings. Noticeably, de Gruchy failed to include his individual experiences, bearing in mind that he was a director in the South African Council of Churches several decades ago. Furthermore, the role that he plays in the establishment of the Christian Institute is also disregarded. In spite of this, Church Struggle is a monumental read that depicts the fight and struggle for a just society in some of the callous days of apartheid.
+++
We arrived at a place called Volmoed Western Cape, South Africa just in time for service and communion (it is Thursday ) a place to bring wholeness to broken people (They should just drop me off for a few years???? ) Volmoed is part of the Community of the Cross of Nails. It is an ecumenical international network of people committed to reconciliation based on forgiveness. It is the oldest Christian network dedicated to reconciliation in the world. It was interesting and fulfilling. They played Anne Murray's version of Little Drummer Boy – I met a lady who has people in Savannah – we observed communion by passing bread and wine to each other – toured the beautiful gardens and reflected on everything.
Time for lunch ???? We had an intimate albeit short discussion with de Gruchy and his associate Edwin Harrison (Anglican Priest) – the discussion centered around – Holding leaders accountable – Develop a theory of leadership by discussing what it is NOT – Notice where people are on THEIR jouney and meet them there – Function by encouraging and drawing out – NOT dominating – Loose the fear of death!
Now we quickly head back to Cape Town for a tour of Robben Island. We are very tired, but this is sure to be a highlight of the trip. We earned that Robben Island started out as a Leper Colony- Portuguese Sailors found the island in 1488. There are many pictures I am going to post that speak for themselves. This was the home to Mandela as well as many other figures in the anti-apartheid struggle.
This ends the journal as far as daily entries are concerned. Now I will organize a reflection and compile a Travelers Guide in Search and Witness of Moral Leadership in South Africa – Post Apartheid. Stay tuned 🙂
+++
When we finish a journey, we should always take time to reflect a bit to see where we have been and where we can go from here. After touring the areas and learning about South Africa, I recognize the need for more resilient communities, and for public policy that promotes mental and physical health services for disenfranchised and disadvantaged individuals. Changing social norms is no easy task, but it often only takes a generation to recognize measurable and meaningful change. I intend on being a catalyst for change and I intend to come up with creative, cost-effective, and pragmatic solutions to our most pressing problems.
Thanks to this trip and to my Candler School of Theology background, my understanding of spirituality has expanded to a worldview. I am particularly sensitive to diversity issues that may impact attitudes towards spiritual, physical, and mental health treatment interventions. I respect family systems theory as well, understanding how social interactions, relationships, and roles can change over generations. It is apparent now more than ever that helping others become more self-aware and focused is a major goal. I also resonate with approaches like positive psychology and existentialism. I am excited to move forward and work in a solution-focused methodology, one that emphasizes personal responsibility and empowerment.
The lessons learned on this trip are immeasurable and will enable me to expand my vocational gifts locally and hopefully beyond. Learning from persons met the on this trip, whether they be political, or clergy has increased my self-awareness and desire to share my gifts help others on their journey to self-empowerment, healing, and success.Having undergone treatment for HIV/AIDS, I can be of great help to others with chronic illnesses, especially in the LGBT Community. I have alsostruggled with addiction, was also a foster child and have first-hand encounters with abandonment, abuse, and trauma. My experiences will be transmuted into compassionate care. I intend to help those who, like myself, have struggled with trauma, addiction, and illness, with the understanding of how human beings develop effective coping mechanisms.
References
Andersson, Jasmine. "What Is Happening to LGBT Rights in South Africa?" PinkNews. February 09, 2018. Accessed January 15, 2019. https://www.pinknews.co.uk/2018/02/09/what-is-happening-to-lgbt-rights-in-south-africa/
Boelsma, Marjan. "White Allies: A Blessing or a Curse?" Vernac News. October 04, 2017. Accessed January 15, 2019. https://vernacnews.co.za/2017/10/04/white-allies-a-blessing-or-a-curse/
Buqa, Wonke. "Storying Ubuntuas a Rainbow Nation." Verbum Et Ecclesia36, no. 2 (2015). doi:10.4102/ve.v36i2.1434
Crais, Clifton C., and Thomas V. McClendon. The South Africa Reader: History, Culture, Politics. Durham, NC: Duke University Press, 2014
De Gruchy, J. W. (2005). The church struggle in South Africa. Fortress Press.
"HIV and AIDS in South Africa." AVERT. December 10, 2018. Accessed January 15, 2019. https://www.avert.org/professionals/hiv-around-world/sub-saharan-africa/south-africa
Ilesanmi, Yemisi. Freedom to Love for All: Homosexuality is Not Un-African!. Yemisi Ilesanmi, 2013
https://www.theworkofthepeople.com/person/rene-august
https://freedomroad.us/who-we-are/rene-august/
Mandela, Nelson. Long Walk to Freedom: The Autobiography of Nelson Mandela. New York,
NY: Back Bay Books, 1994.
Mpofu, William. "Thabo Mbeki: Understanding a Philosopher of Liberation." African Historical Review49, no. 2 (2017): 48-71. doi:10.1080/17532523.2017.1414396
Pushparagavan, Dixson. "The History of LGBT Legislation." South African History Online. December 17, 2014. Accessed January 14, 2019. https://www.sahistory.org.za/article/history-lgbt-legislation
https://mg.co.za/article/2018-10-12-00-heretic-pastor-is-suspended
http://theotherfoundation.org/our-team-2/
Walter, R. (1972). How Europe Underdeveloped Africa. London: Bogle-L'ouverture Publications.
West, Gerald, Charlene Van Der Walt, and Kapya John Kaoma. "When Faith Does Violence: Reimagining Engagement between Churches and LGBTI Groups on Homophobia in Africa." HTS Teologiese Studies / Theological Studies72, no. 1 (2016). doi:10.4102/hts.v72i1.3511.
Worden, Nigel. The Making of Modern South Africa: Conquest, Apartheid, Democracy,
5th edition, (West Sussex, UK: Wiley-Blackwell, 2012).
---
Are you busy and do not have time to handle your assignment? Are you scared that your paper will not make the grade? Do you have responsibilities that may hinder you from turning in your assignment on time? Are you tired and can barely handle your assignment? Are your grades inconsistent?
Whichever your reason is, it is valid! You can get professional academic help from our service at affordable rates. We have a team of professional academic writers who can handle all your assignments.
Plagiarism free papers
Timely delivery
Any deadline
Skilled, Experienced Native English Writers
Subject-relevant academic writer
Adherence to paper instructions
Ability to tackle bulk assignments
Reasonable prices
24/7 Customer Support
Get superb grades consistently
Online Academic Help With Different Subjects
Literature
Students barely have time to read. We got you! Have your literature essay or book review written without having the hassle of reading the book. You can get your literature paper custom-written for you by our literature specialists.
Finance
Do you struggle with finance? No need to torture yourself if finance is not your cup of tea. You can order your finance paper from our academic writing service and get 100% original work from competent finance experts.
Computer science
Computer science is a tough subject. Fortunately, our computer science experts are up to the match. No need to stress and have sleepless nights. Our academic writers will tackle all your computer science assignments and deliver them on time. Let us handle all your python, java, ruby, JavaScript, php , C+ assignments!
Psychology
While psychology may be an interesting subject, you may lack sufficient time to handle your assignments. Don't despair; by using our academic writing service, you can be assured of perfect grades. Moreover, your grades will be consistent.
Engineering
Engineering is quite a demanding subject. Students face a lot of pressure and barely have enough time to do what they love to do. Our academic writing service got you covered! Our engineering specialists follow the paper instructions and ensure timely delivery of the paper.
Nursing
In the nursing course, you may have difficulties with literature reviews, annotated bibliographies, critical essays, and other assignments. Our nursing assignment writers will offer you professional nursing paper help at low prices.
Sociology
Truth be told, sociology papers can be quite exhausting. Our academic writing service relieves you of fatigue, pressure, and stress. You can relax and have peace of mind as our academic writers handle your sociology assignment.
Business
We take pride in having some of the best business writers in the industry. Our business writers have a lot of experience in the field. They are reliable, and you can be assured of a high-grade paper. They are able to handle business papers of any subject, length, deadline, and difficulty!
Statistics
We boast of having some of the most experienced statistics experts in the industry. Our statistics experts have diverse skills, expertise, and knowledge to handle any kind of assignment. They have access to all kinds of software to get your assignment done.
Law
Writing a law essay may prove to be an insurmountable obstacle, especially when you need to know the peculiarities of the legislative framework. Take advantage of our top-notch law specialists and get superb grades and 100% satisfaction.
What discipline/subjects do you deal in?
We have highlighted some of the most popular subjects we handle above. Those are just a tip of the iceberg. We deal in all academic disciplines since our writers are as diverse. They have been drawn from across all disciplines, and orders are assigned to those writers believed to be the best in the field. In a nutshell, there is no task we cannot handle; all you need to do is place your order with us. As long as your instructions are clear, just trust we shall deliver irrespective of the discipline.
Are your writers competent enough to handle my paper?
Our essay writers are graduates with bachelor's, masters, Ph.D., and doctorate degrees in various subjects. The minimum requirement to be an essay writer with our essay writing service is to have a college degree. All our academic writers have a minimum of two years of academic writing. We have a stringent recruitment process to ensure that we get only the most competent essay writers in the industry. We also ensure that the writers are handsomely compensated for their value. The majority of our writers are native English speakers. As such, the fluency of language and grammar is impeccable.
What if I don't like the paper?
There is a very low likelihood that you won't like the paper.
Reasons being:
When assigning your order, we match the paper's discipline with the writer's field/specialization. Since all our writers are graduates, we match the paper's subject with the field the writer studied. For instance, if it's a nursing paper, only a nursing graduate and writer will handle it. Furthermore, all our writers have academic writing experience and top-notch research skills.
We have a quality assurance that reviews the paper before it gets to you. As such, we ensure that you get a paper that meets the required standard and will most definitely make the grade.
In the event that you don't like your paper:
The writer will revise the paper up to your pleasing. You have unlimited revisions. You simply need to highlight what specifically you don't like about the paper, and the writer will make the amendments. The paper will be revised until you are satisfied. Revisions are free of charge
We will have a different writer write the paper from scratch.
Last resort, if the above does not work, we will refund your money.
Will the professor find out I didn't write the paper myself?
Not at all. All papers are written from scratch. There is no way your tutor or instructor will realize that you did not write the paper yourself. In fact, we recommend using our assignment help services for consistent results.
What if the paper is plagiarized?
We check all papers for plagiarism before we submit them. We use powerful plagiarism checking software such as SafeAssign, LopesWrite, and Turnitin. We also upload the plagiarism report so that you can review it. We understand that plagiarism is academic suicide. We would not take the risk of submitting plagiarized work and jeopardize your academic journey. Furthermore, we do not sell or use prewritten papers, and each paper is written from scratch.
When will I get my paper?
You determine when you get the paper by setting the deadline when placing the order. All papers are delivered within the deadline. We are well aware that we operate in a time-sensitive industry. As such, we have laid out strategies to ensure that the client receives the paper on time and they never miss the deadline. We understand that papers that are submitted late have some points deducted. We do not want you to miss any points due to late submission. We work on beating deadlines by huge margins in order to ensure that you have ample time to review the paper before you submit it.
Will anyone find out that I used your services?
We have a privacy and confidentiality policy that guides our work. We NEVER share any customer information with third parties. Noone will ever know that you used our assignment help services. It's only between you and us. We are bound by our policies to protect the customer's identity and information. All your information, such as your names, phone number, email, order information, and so on, are protected. We have robust security systems that ensure that your data is protected. Hacking our systems is close to impossible, and it has never happened.
How our Assignment  Help Service Works
You fill all the paper instructions in the order form. Make sure you include all the helpful materials so that our academic writers can deliver the perfect paper. It will also help to eliminate unnecessary revisions.
2.      Pay for the order
Proceed to pay for the paper so that it can be assigned to one of our expert academic writers. The paper subject is matched with the writer's area of specialization.
3.      Track the progress
You communicate with the writer and know about the progress of the paper. The client can ask the writer for drafts of the paper. The client can upload extra material and include additional instructions from the lecturer. Receive a paper.
4.      Download the paper
The paper is sent to your email and uploaded to your personal account. You also get a plagiarism report attached to your paper.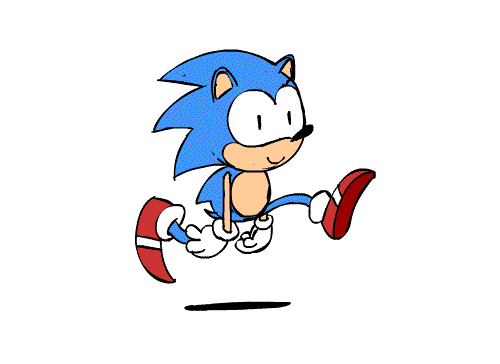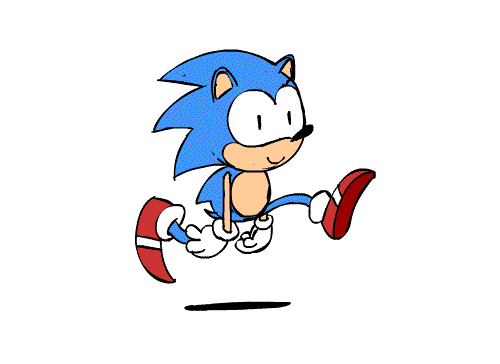 PLACE THIS ORDER OR A SIMILAR ORDER WITH US TODAY AND GET A PERFECT SCORE!!!
---