Obesity Policy Paper
Table of Contents
Section-2 Policy Strategies. 6
Issue framing and Role of Interest Groups. 8
Section 3 Barriers & Obstacles. 12
Introduction
"To him who devotes his life to science, nothing can give more happiness than increasing the number of discoveries, but his cup of joy is full when the results of his studies immediately find practical applications." -Louis Pasteur
This quote succinctly addresses the tension regarding the use of health research to inform the formation of policy. While literature tends to focus on transforming health research to justify policy decisions, relatively little empirical work exists that examines the use of research to formulate policy and the financial, health, and social implications of doing so. The perceived relationship between research and policy remains central to this tension and how actors in both the research and policy arena work to forge collaborative partnerships. These partnerships may take various forms such as researchers and policymakers working together to formulate policy or researchers providing policymakers with research briefs to help draft policy. The challenging economic landscape of the United States places even more emphasis on the need for evidence-based policymaking.
Across the country, the increasing calls for accountability in all aspects of government come from not only political pundits but also the general public. Public health or more specifically, obesity represents one arena where calls for accountability through evidence-based policymaking can be heard from a multitude of interested parties. The current essay is a proposal based on a policy related to obesity. The author will focus on "Healthy People 2010" as to how it can be made more influential. The essay is divided into three sections. Section 1 focuses on the proposed policy, why it was proposed and how effective it is. In the second section, the author discusses strategies to include the proposed policy into agenda and then approved while a 3rd section of the paper will evaluate the potential barriers and obstacles that may come in the way of the proposed policy.
Section -1 Public Policy
Personally, I am of the opinion that to address the issue of obesity we should focus on the root level and that is childhood obesity. Obesity is a concern in the United States because of a combination of lifestyle factors, such as sedentary lifestyles, poor nutrition, and the evolution of the family unit, as well as additional pressures on children to perform at high levels (Ebbeling, Pawlak, & Ludwig, 2002).
Reducing childhood obesity as a policy objective, as defined in the national health initiative Healthy People 2010, requires that public agencies develop policies and programs "to reduce the proportion of children and adolescents who are overweight and obese" (Healthy People, 2010). I think this initiative be made comprehensive and influential as it empowers public agencies to create policies and implement. Healthy People 2010 (HP 2010) presented a prevention framework to address health issues across the nation. HP 2010 was created upon a 1979 Surgeon General's Report entitled Healthy People as well as Healthy People 2000: National Health Promotion and Disease Prevention Objectives.
These initiatives have served as the foundation for similar actions taken at state, local, and community levels (Office of Disease Prevention and Health Promotion, U.S. Department of Health and Human Services). The goals of HP 2010 were two-fold: 1) Increase Quality and Years of Healthy Life and 2) Eliminate Health Disparities. Each of the focus areas contained within the plan contains a goal statement that is supplemented with baseline data. The objectives included in HP 2010 were a wide variety that represented some of the most significant preventable threats to the health of the nation (Office of Disease Prevention and Health Promotion, U.S. Department of Health and Human Services). In addition, the objectives have been identified as a means to measure the progress of the Indian Health Care Improvement Act, the Maternal and Child Health Block Grant, and the Preventive Health and Health Services Block Grant (Office of Disease Prevention and Health Promotion, U.S. Department of Health and Human Services, 2009).
I support the policy suggestion presented by Kenneth Hecht Executive Director of California Food Policy Advocates. Kenneth suggested that we should use the Child and Adult Care Food Program to address childhood obesity in the United States. Child and Adult Food Care program was initiated in 1968 for low-income families. Under these programs there are almost three million children are being served in child care centers and homes. Kenneth reported before the Committee on Agriculture, Nutrition & Forestry of the United States Senate on March 4, 2009, that this program needs to be revised in particular the meal patterns being served under this program as these meals do not meet the standards set by 2005 Dietary Guidelines for Americans.
Kennet put her proposal before the committee with the following main recommendation;
"Congress should provide a higher reimbursement for CACFP meals and snacks and should direct USDA to quickly prescribe stronger nutrition standards, which bring meals and snacks into greater compliance with the Dietary Guidelines for Americans."
"Federal regulations, memoranda, training, and materials relating to nutrition for CACFP should align with WIC's new nutrition messages and guidelines."
"Child care sites receiving reimbursement through CACFP should provide a healthier food environment and more physical activity."
Reauthorizing the child food programs and using them to address the issue of obesity has been suggested by other experts too such as Margaret L. Bogle, (2009) who is Ph.D. Executive Director, Delta Obesity Prevention Research Unit, U.S. Department of Agriculture, Agricultural Research Service Little Rock, AR who suggested to make meals according to the updated food standards. Similarly Nancy Huehnergarth, Director, New York State Healthy Eating and Physical Activity Alliance (NYSHEPA) who supported to enact the policy related to updating school nutrition standard standards and Karen Ehrens, L.R.D.North Dakota Dietetic Association Public Policy Chair who suggested to reform school nutrition programs in order to address childhood obesity.
I support the proposal of Kenneth because obesity needs to be addressed at root levels. Childhood obesity is becoming an important issue in the health sector because of what some have called a growing national epidemic (Dietz, 1998). Dietz describes childhood obesity as a chronic disease reaching proportions that have not been matched in history.
Questions concerning political feasibility and public health impact often arise during policy discussions. The feasibility of a policy refers to whether the proposal receives a favorable hearing from policymakers; while public health impact refers to the likelihood that the policy reduces or prevents obesity (Brescoll, Kersh, & Brownwell, 2008).
Section-2 Policy Strategies
The public policy serves as a mechanism through which agendas receive prominence and acceptance. However, navigating the policy process is a daunting task for many researchers. The call to link health research and policy has been articulated through a variety of venues including literature. There is a need to understand the interplay or lack thereof between health research and the policy formation process that necessitates an examination of the decision-making process that forms the foundation for each. The processes that researchers and policymakers typically use to make decisions are divergent and work against each other. So I will adopt a strategy to remove the links between the research on obesity and policymakers.
Given the complexity of not only the policy-making arena but also the causes of obesity, understanding the current trajectory of the policy provides insight and empirical data to support new directions in the policy arena. Literature reveals policy interventions provide a forum that provides individuals with opportunities, support, and cues to develop and adopt healthier lifestyles (Brownson, Haire-Joshu, and Luke, 2006). Policy interventions may provide a more permanent solution to issues than individual-level programs. It is important to note that policy interventions in the health arena not only impact the individual behavior but also has implications for the environment surrounding the health issue (Brownson et al., 2006a).
In addition, the arguments for bringing about a reversal of the epidemic fall into three camps: education, regulation, or litigation. Behavioral elements of the epidemic include an increase in consumption, decreased physical activity, and a host of psychological components (Faith, Fontaine, Cheskin, & Allison, 2000). An imbalance between energy taken in and expended represents the basic premise of arguments that fall into this camp.
Here I would also like to suggestions by Swartz (2003) who made recommendations to lower childhood obesity by making interventions in public schools since the school has continuous access to obese children while they are attending school sessions. Swartz recommends a school-based intervention program by Brownell and Kaye (1982) that showed a reduction in the weight of the children who participated. Browned and Kaye increased the level of activity and time in physical education classes, enhanced the knowledge of nutrition for the students participating, made available low-fat school cafeteria options, and included the benefits of physical activity in the curriculum. Brownell and Kaye extended the program to involve parents and include behavior modification in the program. In their study, 95 percent of the participating students in the treatment group lost weight, compared to a control group in which 21 percent of the students lost weight.,
Further, in our driven society, it is important to develop "healthy" habits during childhood such as proper diet and exercise (Dalton, 2004). Habits in childhood set a lifetime of behavioral patterns that increase the likelihood of carrying them over into adulthood and assist in contravening some of the inactivity associated with sedentary work environments (Diestz, 1998) According to Dixit (2003), the lack of activity and poor nutrition have been identified as leading contributors to obesity in children who are beginning to exhibit such health issues as type 2 diabetes, hypertension, and kidney and liver involvement at an early age.
As established above the policy is generally enacted considering the severity of the issue. In this regard issue, framing and agenda setting are important. Mostly the nongovernmental groups pursue an issue and bring it in the notice of the government. Below is a discussion on issue framing, in particular, the issue of obesity has been focused.
Issue framing and Role of Interest Groups
In bringing the issue of obesity different groups and organizations have played an important role. The prominent among them are F.R.A.C "Food Research Action Center" 2)"Action for Healthy Kids" 3)O.A.C. Obesity Action Coalition. The role these groups are playing is very important for the government. The available literature on the use of health research during the policy formation process falls into two different camps of theoretical perspectives. The first camp calls upon researchers to continue to conduct research in a current manner. This approach to research suggests that researchers conduct sound, scientific research, place it in the realm of academia with the possibility that policymakers might use the information on some level.
This perspective represents the positivist approach. While useful to the extent of encouraging researchers not to compromise the scientific integrity of their research, limitations exist. The limitations serve as the foundation in the work of those who call for a post-positivist approach to research and policy formation. In the second camp of thought, the post-positivist approach calls upon researchers to examine how they carry out their work, as well as, the modes of dissemination, target audiences, and involvement in the policy process through agenda setting. In addition, those who take a post-positivist approach urge researchers to embrace the scientific integrity of their work, while simultaneously working to set the agenda based on scientific findings and disseminating the findings in a format understood by the layperson. Some would refer to this as "action research."
The call to action regarding obesity has intensified over the years and the frames have differed depending on the messenger. What remains constant is the debate over obesity and who should bear the responsibility for curtailing the epidemic are competing for frames. The two most common frames championed by the actors involved in the debate center around an individual pole and a systemic pole. The selection of the frame determines not only who is responsible for the issue (i.e. who is to blame) but also the course of action needed to effectively address the issue.
Applying an individual level frame to the debate surrounding obesity suggests that responsibility rests with the person afflicted. Specifically, the use of the frame suggests that the obesity epidemic currently sweeping the nation reflects the personal behavior of individuals and laments that U.S. officials are not responsible for regulating such behaviors. Among those who support an individual frame to approaching obesity are members of the food industry. One study finds that the industry successfully curtailed shifting the frame with a political block to action (Mello, Studdert, & Brennan, 2006). The industry successfully launched a political block by suggesting that government intervention into the 'private behavior' of individuals was tantamount to acting as a 'nanny' or as others have said 'the Twinkie police.' This block to government intervention supports the individual frame by portraying obesity as a consequence of an individual's right to choose the type, quantity, and quality of food consumed.
The individual frame places a premium on the ability of the individual to make choices without the intrusion of the government or any other regulatory agency. In addition, the individual frame encourages individuals to take responsibility for their own health through better choices. It is important to note that the individual frame does not deny that obesity has grown to epidemic proportions. Proponents of this frame suggest solutions for combating obesity that include education campaigns.
These campaigns provide consumers with information regarding making better food choices and increasing physical activity; however, the onus is on the individual to make better decisions given the facts. In addition, those who employ an individual frame approach to obesity have been successful in having legislation (i.e. the Personal Responsibility in Food Consumption Act of 1993) introduced that prevents 'frivolous' lawsuits that blame the food and beverage industry for the obesity epidemic facing the country (Kersh & Morone, 2005; Lawrence, 2004; Mello et al., 2006).
A competing frame of reference, the systemic frame, takes a different approach to confront the obesity epidemic than that of the individual frame. The systemic frame broadens the focus of the obesity discussion and assigns responsibility to the government, food and beverage industry, and other social actors. In recent years, the systemic frame appears to have gained some ground as is apparent through the increased media attention, federal legislation, and programs aimed at confronting the epidemic. Specifically, proponents in this frame urge government action to combat obesity through a variety of venues. While acknowledging the personal nature of obesity, these proponents argue that there are environmental factors that require government action to fully address the epidemic.
In addition to determining whether an issue is framed as individual or systemic, the framing of a problem shapes the implications for acceptance among policymakers. Researchers identify key dimensions of framing health-related issues that include: voluntary versus involuntary acquisition of the health risk, universal (everyone at risk) or particular risk, individual versus systemic origin, and real or perceived risk (Lawrence, 2004; Steinacker, 2006). Many of these dimensions affect the emergence of an issue on the policy agenda. For example, an issue with real or perceived risk or one in which individuals believe poses an involuntarily acquired universal risk raises public awareness, shapes public opinion, and ultimately provides stakeholders with ammunition to push the issue into the policy arena.
Framing represents an opportunity not only for researchers to contribute to providing support for an issue on the policy agenda, but also an opportunity to learn to conduct better research (Schon & Rein, 1994). Specifically, framing highlights the importance of policymakers and researchers forming collaborative partnerships to frame issues (Schon & Rein, 1994). These partnerships consider not only the farmer's point of view but also alternatives. Furthermore, the literature reveals the criteria for framing that includes: verifiability, the eloquence of the argument, ethical evaluation, coherence, and utility (Schon & Rein, 1994). In applying the criteria, researchers abandon the rigorous focus on objectivity that many hail as the gold standard of research. As an alternative to the rigorous objectivity, these criteria require all parties to acknowledge their biases and move forward to an amenable solution
Section 3 Barriers & Obstacles
The causes of obesity seem to be as varied as the discussion surrounding whether or not it should be classified as a disease. Just (2006) provides a summary of some of the food assistance programs and their relative impact on obesity and suggests that obesity may be less a function of these programs and more a result of clever marketing techniques. However, it is important to note that consumption sets are increased as a result of these benefits and perhaps an expansion of goods that can be purchased through these programs could increase the nutritional value of the foods consumed.
While the IRS declared it a disease in 2002, the debate continues to be furious among federal health officials. This framing discussion could have far-reaching consequences in terms of the response deemed appropriate to deal with the problem. As evidenced by the response to infectious disease, smoking, and drunk driving, once the evidence is clear, government regulation and changes in behavior (voluntary and involuntary) ensues.
Factors including poor timing, ambiguous findings, balancing objectivity and advocacy, personal demands, information overload, lack of relevant data, and a mismatch between thinking and problems can attribute to bills deemed to have the greatest public health impact not being enacted (Anderson et al., 2005; Brownson et al., 2006c; Lawrence, 2004; Oliver, 2006; Walt, 1994). Several of these factors came into play during the bill review for the five states.
For example, enacted Florida SB 1324 (2006) used data to illustrate the prevalence of obesity and included the following text: "…approximately 60 percent of overweight children have at least one risk factor for cardiovascular diseases such as high blood pressure or high cholesterol, and about 25 percent of overweight children have two or more risk factors…" This excerpt is characteristic of enacted bills included in the study; however it should also be noted that similar references to data were also found in legislation that was eventually labeled dead Timing may have also been a factor since 50% of the enacted legislation occurred in 2005, which would have been on the heels of the first progress review for Healthy People 2010. Specifically, the progress review highlighted approaches that should be considered to help impact the obesity rate
Given divergent decision-making processes finding a balance between feasibility and impact remains critical to addressing obesity. Brescoll et al. (2008) investigate this tension in a study of childhood obesity policy by categorizing policies into four quadrants: "high impact, high feasibility", "high impact, low feasibility", "low impact, high feasibility", and "low impact, low feasibility." While policies that encourage a ban on activities such as advertising in schools, celebrity endorsements, and vending machines were viewed as having the greatest impact, policymakers viewed these policies as infeasible. On the other hand, policies that emphasized nutritional labeling were moderately feasible but had a lower impact on obesity. Policies that focus on education and information dissemination were viewed by policymakers as highly feasible, while nutrition experts indicate that these policies have the lowest impact on obesity. Finally, funding for research that focuses on prevention and cost-effective interventions were viewed as having the most impact and feasibility
A final example could be a mismatch between how an issue is conceptualized and how it is operational zed. The complexity of defining obesity, understanding the causes, and plausible solutions all impact the study of the issue. Specifically, it is important to understand the relationship between the concepts before attempting to devise a solution. For example, research studies may take as long as three to six years to complete- and perhaps longer in some cases- to reach the point of dissemination (Brownson et al., 2006c), while policymakers are elected every two to six years. While researchers may be able to focus their attention on a single issue, policymakers often deal with hundreds of issues during a given legislative session. Ambiguity represents another barrier to convergence as it may cause frustration for policymakers who often prefer to make decisions based on 'precise estimates' as opposed to 'confidence intervals' as presented in research findings.
Researchers walk a tight line between raising awareness, communicating research findings, and active lobbying for a particular issue. One issue that researchers confront is whether their involvement in the policy process compromises their objectivity of a given issue. More specifically, researchers may find it difficult to balance the demands of academia and involvement in policy development because of the time commitments required by both. In addition, policymakers may perceive an absence of relevant data because of some of the divergent findings on a given topic. In terms of the mismatch between thinking and problems, some research designs utilize randomized trials or rely on controlled environments, while policy decisions are rarely conceptualized and implemented in such environments. Finally, some researchers suggest that the historical divide between researchers and policymakers also aids in constructing barriers during the decision-making processes (Almeida & Bascolo, 2006).
References
Almeida, C., & Bascolo, E. (2006). Use of research in policy decision-making formulation, and implementation: A review of the literature. Canadian Saude Publica, 22, 7-33.
Anderson, L. M., Brownson, R. C., Fullilove, M., Teutsch, S. M., Novick, L. F., Fielding, J., et al. (2005). Evidence-based public health policy and practice: Promises and limits. American Journal of Preventative Medicine, 28, 226-230.
Brescoll, V. L., Kersh, R., & Bownwell, K. D. (2008). Assessing the feasibility and impact of federal childhood obesity policies. The ANNALS of the American Academy of Political and Social Science, 615, 178-196.
Browness, KD & Kaye, FS (1982). A school-based behavior modification, nutrition education and physical activity program for obese children. American Journal of Clinical Nutrition, 35, 277-283
Brownson, R. C., Royer, C., Ewing, R., & McBride, T. D. (2006c). Researchers and policymakers: travelers in parallel universes. American Journal of Preventative Medicine, 30, 164-172.
Brownson, R. C., Royer, C., Ewing, R., & McBride, T. D. (2006c). Researchers and policymakers: travelers in parallel universes. American Journal of Preventative Medicine, 30, 164-172.
Brownson, R. C., Royer, C., Ewing, R., & McBride, T. D. (2006c). Researchers and policymakers: travelers in parallel universes. American Journal of Preventative Medicine, 30, 164-172.
Dalton, S.(2004). Our Overweight Children. What parents, schools and communities can do to control the fatness epidemic. Berkley: University of California Press.
Dietz, W.H.(1998). Health Consequences of Obesity in Youth: Childhood Predictors of Adult Disease. Pediatrics (Supplement), 101, 518-525
Ebbeling, C.B., Pawlak, D.B., & Ludwig, D.S. (2002). Childhood obesity: Public Health crisis, common sense cure. The Lancet, 360(9331), 473-482.
Faith, M. S., Fontaine, K. R., Cheskin, L. J., & and Allison, D. B. (2000). Behavioral approaches to the problems of obesity. Behavior Modification, 24 (4), 459-493.
Just, D. (2006). Behavioral economics, food assistance, and obesity. Agricultural and Resource Economics Review, 35, 209-220.
Karen Ehrens, L.R.D. North Dakota Dietetic Association Public Policy Chair (2009) Beyond Federal School Meals Programs: Reforming Nutrition for Kids in Schools before the U.S. Senate Committee on Agriculture, Nutrition and Forestry on March 31, 2009
Kersh, R., & Morone, J. (2005). Obesity, courts, and the new politics of public health. Journal of Health Politics, Policy, and Law, 30, 839-868.
Kenneth Hecht California Food Policy Advocates (2009) Testimony to the Committee on Agriculture, Nutrition & Forestry of the United States Senate presented before the U.S. Senate Committee on Agriculture, Nutrition and Forestry on March 31, 2009
Lawrence, R. G. (2004). Framing obesity: The evolution of news discourse on a public health issue. Press/Politics, 9 (3), 56-75.
Lawrence, R. G. (2004). Framing obesity: The evolution of news discourse on a public health issue. Press/Politics, 9 (3), 56-75.
Margaret L. Bogle, Ph.D.(2009) Beyond Federal School Meals Programs: Reforming Nutrition for Kids in Schools presented before the U.S. Senate Committee on Agriculture, Nutrition and Forestry on March 31, 2009
Mello, M. M., Studdert, D. M., & & Brennan, T. A. (2006). Obesity- The new frontier of the public health law. The New England Journal of Medicine, 354 (24), 2601-2610.
Office of Disease Prevention and Health Promotion, U.S. Department of Health and Human Services. (2009). About healthy people. Retrieved October 31, 2009, from Healthy People 2010: http://www.healthypeople.gov/About/
Oliver, T. R. (2006). The politics of public health policy. Annual Review of Public Health, 27, 195-233.
Schon, D. A., & Rein, M. (1994). Frame reflection: Toward the resolution of intractable policy controversies. New York, NY: Basic Books.
Swartz, D.R.(2003). What can a Physical Educator Do About Childhood Obesity? Teaching Elementary Physical Education, 14(4), 38-39
Testimony of Nancy Huehnergarth, Director, New York State Healthy Eating and Physical Activity Alliance (NYSHEPA)
---
Are you busy and do not have time to handle your assignment? Are you scared that your paper will not make the grade? Do you have responsibilities that may hinder you from turning in your assignment on time? Are you tired and can barely handle your assignment? Are your grades inconsistent?
Whichever your reason is, it is valid! You can get professional academic help from our service at affordable rates. We have a team of professional academic writers who can handle all your assignments.
Plagiarism free papers
Timely delivery
Any deadline
Skilled, Experienced Native English Writers
Subject-relevant academic writer
Adherence to paper instructions
Ability to tackle bulk assignments
Reasonable prices
24/7 Customer Support
Get superb grades consistently
Online Academic Help With Different Subjects
Literature
Students barely have time to read. We got you! Have your literature essay or book review written without having the hassle of reading the book. You can get your literature paper custom-written for you by our literature specialists.
Finance
Do you struggle with finance? No need to torture yourself if finance is not your cup of tea. You can order your finance paper from our academic writing service and get 100% original work from competent finance experts.
Computer science
Computer science is a tough subject. Fortunately, our computer science experts are up to the match. No need to stress and have sleepless nights. Our academic writers will tackle all your computer science assignments and deliver them on time. Let us handle all your python, java, ruby, JavaScript, php , C+ assignments!
Psychology
While psychology may be an interesting subject, you may lack sufficient time to handle your assignments. Don't despair; by using our academic writing service, you can be assured of perfect grades. Moreover, your grades will be consistent.
Engineering
Engineering is quite a demanding subject. Students face a lot of pressure and barely have enough time to do what they love to do. Our academic writing service got you covered! Our engineering specialists follow the paper instructions and ensure timely delivery of the paper.
Nursing
In the nursing course, you may have difficulties with literature reviews, annotated bibliographies, critical essays, and other assignments. Our nursing assignment writers will offer you professional nursing paper help at low prices.
Sociology
Truth be told, sociology papers can be quite exhausting. Our academic writing service relieves you of fatigue, pressure, and stress. You can relax and have peace of mind as our academic writers handle your sociology assignment.
Business
We take pride in having some of the best business writers in the industry. Our business writers have a lot of experience in the field. They are reliable, and you can be assured of a high-grade paper. They are able to handle business papers of any subject, length, deadline, and difficulty!
Statistics
We boast of having some of the most experienced statistics experts in the industry. Our statistics experts have diverse skills, expertise, and knowledge to handle any kind of assignment. They have access to all kinds of software to get your assignment done.
Law
Writing a law essay may prove to be an insurmountable obstacle, especially when you need to know the peculiarities of the legislative framework. Take advantage of our top-notch law specialists and get superb grades and 100% satisfaction.
What discipline/subjects do you deal in?
We have highlighted some of the most popular subjects we handle above. Those are just a tip of the iceberg. We deal in all academic disciplines since our writers are as diverse. They have been drawn from across all disciplines, and orders are assigned to those writers believed to be the best in the field. In a nutshell, there is no task we cannot handle; all you need to do is place your order with us. As long as your instructions are clear, just trust we shall deliver irrespective of the discipline.
Are your writers competent enough to handle my paper?
Our essay writers are graduates with bachelor's, masters, Ph.D., and doctorate degrees in various subjects. The minimum requirement to be an essay writer with our essay writing service is to have a college degree. All our academic writers have a minimum of two years of academic writing. We have a stringent recruitment process to ensure that we get only the most competent essay writers in the industry. We also ensure that the writers are handsomely compensated for their value. The majority of our writers are native English speakers. As such, the fluency of language and grammar is impeccable.
What if I don't like the paper?
There is a very low likelihood that you won't like the paper.
Reasons being:
When assigning your order, we match the paper's discipline with the writer's field/specialization. Since all our writers are graduates, we match the paper's subject with the field the writer studied. For instance, if it's a nursing paper, only a nursing graduate and writer will handle it. Furthermore, all our writers have academic writing experience and top-notch research skills.
We have a quality assurance that reviews the paper before it gets to you. As such, we ensure that you get a paper that meets the required standard and will most definitely make the grade.
In the event that you don't like your paper:
The writer will revise the paper up to your pleasing. You have unlimited revisions. You simply need to highlight what specifically you don't like about the paper, and the writer will make the amendments. The paper will be revised until you are satisfied. Revisions are free of charge
We will have a different writer write the paper from scratch.
Last resort, if the above does not work, we will refund your money.
Will the professor find out I didn't write the paper myself?
Not at all. All papers are written from scratch. There is no way your tutor or instructor will realize that you did not write the paper yourself. In fact, we recommend using our assignment help services for consistent results.
What if the paper is plagiarized?
We check all papers for plagiarism before we submit them. We use powerful plagiarism checking software such as SafeAssign, LopesWrite, and Turnitin. We also upload the plagiarism report so that you can review it. We understand that plagiarism is academic suicide. We would not take the risk of submitting plagiarized work and jeopardize your academic journey. Furthermore, we do not sell or use prewritten papers, and each paper is written from scratch.
When will I get my paper?
You determine when you get the paper by setting the deadline when placing the order. All papers are delivered within the deadline. We are well aware that we operate in a time-sensitive industry. As such, we have laid out strategies to ensure that the client receives the paper on time and they never miss the deadline. We understand that papers that are submitted late have some points deducted. We do not want you to miss any points due to late submission. We work on beating deadlines by huge margins in order to ensure that you have ample time to review the paper before you submit it.
Will anyone find out that I used your services?
We have a privacy and confidentiality policy that guides our work. We NEVER share any customer information with third parties. Noone will ever know that you used our assignment help services. It's only between you and us. We are bound by our policies to protect the customer's identity and information. All your information, such as your names, phone number, email, order information, and so on, are protected. We have robust security systems that ensure that your data is protected. Hacking our systems is close to impossible, and it has never happened.
How our Assignment  Help Service Works
You fill all the paper instructions in the order form. Make sure you include all the helpful materials so that our academic writers can deliver the perfect paper. It will also help to eliminate unnecessary revisions.
2.      Pay for the order
Proceed to pay for the paper so that it can be assigned to one of our expert academic writers. The paper subject is matched with the writer's area of specialization.
3.      Track the progress
You communicate with the writer and know about the progress of the paper. The client can ask the writer for drafts of the paper. The client can upload extra material and include additional instructions from the lecturer. Receive a paper.
4.      Download the paper
The paper is sent to your email and uploaded to your personal account. You also get a plagiarism report attached to your paper.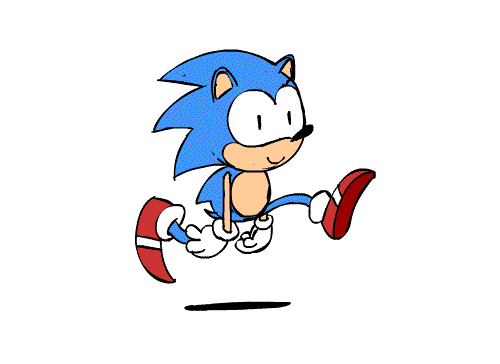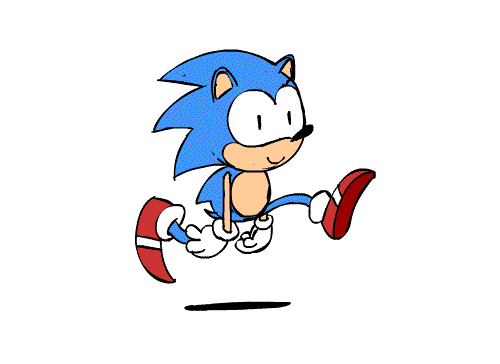 PLACE THIS ORDER OR A SIMILAR ORDER WITH US TODAY AND GET A PERFECT SCORE!!!
---