Introduction
Occupational Health & Safety Integration Into Sustainability                                                                                                                       (Aut
Executive summary
Evidence is increasingly pointing to the fact that millions of individuals, specifically over two million individuals, lose their lives each year as a result of forms of work that are not sustainable and that more than 160 million workers become victims of diseases that are related to their work. The evidence also deplores some of the conditions that globalization foster on workers that induce the replacement or extinction of workplaces that are healthy and safe in one part of the world by other working environments in other areas that are more dangerous. As a result of these worrying trends, social dumping which results from exporting or work processes and technology, machines, innovation, chemicals and commodities for use in certain workplaces of recipient nations has become a matter of concern and, as such has to be treated as a matter of priority (Schulte et al., 2010).
Keywords: sustainability, environment, workplaces, job safety, and health, environmental sustainability
Introduction
A green job is a term used to describe the kind of jobs that are good for the environment, and also good for the country's economy. But a constant question that has resulted from the creation of green jobs is whether these goods are good for the workers or not. various environmental bodies and organizations have come up with various ways and methods of ensuring that green jobs do not predispose workers to unnecessary dangers, and to ensure that good for the workers by integrating and combining such aspects as worker health and safety into environmental sustainability and green jobs. Green jobs have been defined as jobs that improve or benefit the environment, as well as, enhancing sustainability, offering challenges and opportunities for employees (Schulte et al., 2010).
There are numerous examples of green jobs some of which include the installation and maintenance of such things as solar generators and panels, construction and maintenance of energy turbines driven by wind or water, recycling-related jobs, and jobs closely related to green product manufacture. Other examples of green jobs include jobs where green products are utilized in fields that are traditional like in agriculture, service sector, and healthcare.
In some cases, the hazards and dangers workers are exposed to might be the same as those in industries that are more established. For instance, the health and safety matters involved in the construction of wind turbines may be the same as those found in constructing such things as multi-story buildings. However, in other cases, some sustainable and green practices might also expose workers to new health and safety concerns such as the introduction of green substitutes for solvents used for cleaning (Schulte et al., 2010).
Explanation
This paper, therefore, will analyze and evaluate a number of ways through which occupational safety and health of workers can be successfully be integrated into environmental sustainability through the review of a number of literature available on the matter. Green jobs have been indicated to be perfect for enhancing environmental sustainability, but they have also been seen as possible threats to the health and safety of workers. Ensuring that this threat is eliminated, therefore, has become the main concern for most environmental and worker union organizations.
The World Summit on Sustainable Development has come up with new chances for trade unions to introduce better issues concerning equity, poverty and workplaces within the local, as well as, national plans for the purposes of addressing the current destructive consumption and production patterns being observed throughout the globe by adopting employment and social links to environment and economic planning for the next few years.
As a result, trade unions are increasingly assuming the leading roles to integrate and combine better, sustainable development with workplace safety and health for workers and to support the foundation for promoting and enhancing the well- being of employees, and communities, and forms of Decent Work. This goes in line with keeping with the commitment and the requirement to integrate the three main facets of development that is sustainable; environmental, economic and social facets, within the trade unions and public programs of work (Schulte et al., 2010).
A study carried out in 2006 argued that there is an increase in new evidence that the integration of workplace health promotion and workplace safety and health improves the effectiveness and efficiency of efforts being made to better and protect the health of workers, and increasing attention globally to the significance of integrating workplace health promotion and workplace safety and health. The objective of the survey was to present and indicate the scientific evidence, as well as, the rationale for integrating and coordinating workplace health promotion and workplace safety and health as a way of improving the effectiveness and efficiency of efforts being made to protect and promote the health of workers, and to discuss some recommendations for future directions and research priorities (Gambatese, Rajendran & Behm, 2006).
The results of the survey indicated that the best evidence available today that supports the efficiency and effectiveness of this model of intervention in promoting and campaigning for the cessation of smoking, especially among those workers in the blue- collar jobs. According to the study, more evidence additionally argues that critical effects for other behaviors in health among workers. The study found that there was limited evidence available to link or document the effects of such programs on workplace safety and health results.
As it follows, the study concluded that there were a number of priority directions in research some of which included research on social epidemiology to come up with factors related to work that are associated with occupational exposures that are hazardous and behaviors related to risks, and to point out the underlying causes of social disparities among employees, among other conclusions. The study only indicates how crucial the subject matter is to both the well- being of the workers and the society and to the economy (Gambatese, Rajendran & Behm, 2006).
Such studies as the one seen above are the main driving forces behind many surveys and researches on how to make the workplace a safe and healthy environment for everyone, including society. In developing and creating an economy driven by green jobs and environmental sustainability in the United States, new jobs and job opportunities are being created in such industries as utilities, energy, manufacturing, and construction. This new focus and emphasis, on the integration of green jobs with occupational safety and health, coupled with the current move by the national to develop and maintain energy efficiency and practices that are more friendly to the environment usually referred to as environmental sustainability, is resulting to tremendous changes to the jobs we traditionally knew and identified with and the development of different jobs or occupations (Chen, 2010).
Discussion
As nations, such as the United States, keep on making advances, technology-wise, in most industries, individuals and the affected industries need to remain vigilant and faithful in their bid to protect the safety and health of workers through protecting them against hazards that come with these new technological advances and improvements. Additionally, these advancements and changes might present many societies with the opportunities to do away with hazards through the organization, planning, and engineering, a concept commonly referred by a number of organizations as PTD or protection through design (Chen, 2010).
As many countries and nations move rapidly to train employees for the new jobs or opportunities and new methods of doing their jobs, many organizations are presented with numerous opportunities that they can explore to accomplish a number of advantages. For example, organizations can use these opportunities to enhance and improve the health and safety protection of the workforce in their country or nation, organizations can also exploit these opportunities to apply and expand their knowledge and know- how in occupational health and safety to new processes, workplaces, and products being created each day, and organizations can also utilize these opportunities to ensure the training, as well as, the retraining of the employees or the workforce that it will use to fill the newly created positions and jobs that include the relevant health and safety information (Chen, 2010).
Ramifications of health and safety practices have been indicated to extend beyond workplaces, companies, and projects to families, communities and future workforces. Principles in sustainability incorporate the same principles or perspectives to the value of life. This can be shown by one extremely crucial definition of sustainable development. Sustainable development is seen as an approach or a project that meets and satisfies the needs and requirements of the present without necessarily compromising the capabilities of the generations to come in the future to meet and address their own needs and requirements.
As it can be seen, sustainability is both a short- term, as well as, a long- term approach to development. The aspect of worker safety and health, therefore, fits into sustainability because it is one of the many facets of sustainable development. Like conserving and protecting environmental resources, sustainability puts first the maintenance and care of human resources (Chen, 2010).
It is obvious that financial implications are included when workers get injured during work or even when they die. This financial aspect can have a major influence on the economic strength or robustness of an organization and a society, and, as a result, the long- term sustainability of a nation. It is the belief of many that many current jobs are green but at the same time posing a lot of risks and hazards to the health and safety of the workers. Unlike the sustainability definition we have seen above, the definition of the green job does not necessarily ensure workers of their safety and health.
The United Nations, for example, defines a green job as job work in such industries as manufacturing, agriculture development, research administrative and service activities that substantially contribute to the restoration and the preservation of the quality of the environment. From the above definition of a green job is clear that green jobs do not have any requirement that they be risk- or danger- free for those doing the jobs or for the users or consumers using the green service or product although they must be able to preserve the quality of the environment and produce green services and products (Rajendran & Gambatese, 2006).
When one thinks or hears of the word green in the current world, when it comes to green products and services, they instantly assume or think of products and services that are friendly to the environment, increased efficiency in energy, and decrease n waste; additionally, the word usually indicates that the services and products manufactured using green technology are safer than the other products and services that do not include green technology in their manufacture. However, scientific research shows otherwise. For example, the increased efforts by most countries to decrease chlorofluorocarbons that deplete the ozone layer like chemicals such as perchloroethylene have led to an increase of substitute solvents and chemicals for dry cleaning and degreasing.
One of these new substitutes is the 1- bromopropane which has shown effective results in reducing the depletion of the ozone layer. However, the chemical is not without risks. Several toxicology labs have concluded that the exposure of individuals to this chemical can have toxic effects on the reproductive and developmental health of workers, and other animals. Animal toxicity studies with this chemical and human case studies have raised alarm over the utilization of the chemical by workers especially after it has been indicated that exposure to the chemical might have negative neurological and reproductive effects. A recent study on the same highlighted two different cases where workers had been found to be exhibiting clinical manifestations of neurotoxicity after working with the dry cleaning agent (Rajendran & Gambatese, 2006).
Another example that indicates that green jobs are not safe for workers has to do with the construction of the city center in Las Vegas that was recently completed. During the construction, it was reported that 6 workers were killed, and yet the center was recognized, by being awarded six awards for Leadership in Energy and Environmental Design. It is worrying that a building that caused the death of six workers should be considered for green awards. These deaths were possible as a result of the absence of recognizes safe construction and design methods.
Surveys on the issue indicate that buildings that meet the requirements of LEED are the kind of buildings that need or have design elements that are more complex to put up and those that can be more dangerous to construct when compared to the buildings constructed using the traditional designs. Identifying the dangers and risks associated with such green designs and buildings, assessing the possible dangers and risks workers can be exposed to, and minimizing or eliminating these dangers or threats are essential, and must be considered first priority to the design, operation, construction, occupancy and maintenance of buildings that are sustainable and green (Rajendran & Gambatese, 2006).
In cases where environmental worries predominate, there are chances that risk or dangers can be transferred to the individuals working on a certain project. For instance, one of the many common practices in construction is to seal buildings for the purposes of keeping out or in allergens or dust that may affect the environmental quality of the individuals who might occupy the building in the future and also to protect the environment from pollution. However, workers working on such buildings to install finishes and interior material are often exposed to the construction dust and volatiles due to limited or lack of ventilation because of the fact that the construction site has been sealed off. This common practice affects all the workers on the construction project, and not just those doing or working in green jobs as stipulated by the environment program drawn by the United Nations (Rajendran & Gambatese, 2006).
The term green job does not necessarily have to be used to mean jobs that utilize high technology such as industries run by wind or solar energy. Rather, the term also represents a series of jobs from those in high technological settings to those in traditional industries. Jobs found in traditional settings such as retrofitting buildings for the conservation of energy have a green aim but in most cases involve tasks that are known, as well as, hazards that can be recognized and those that can be addressed or dealt with through the creation of control measures. However, in some cases like in making lighter automobile panels jobs, some traditional methods of manufacturing might be involved something that can present workers with new hazards and risks such as carbon nanotubes- containing composites (Rajendran & Gambatese, 2011).
In such cases, additional safety precautions and procedures might be needed to ensure the safety and health of workers. Further down, are jobs that involve or require technologies that are innovative such as the establishment of farms run by wind or solar energy. In such cases, the risks are widely known but they might present themselves in scenarios that are new and different such as performing duties at heights on turbines, or the need to put controls on the discharges of electricity on solar panels. Spanning across the numerous sets of green jobs are numerous risks and hazards to processors and collectors of waste for recycling (Rajendran & Gambatese, 2011).
Finally, as advanced and new technologies are created and innovated, they may also come with hazards that are sometimes unrecognizable. This is an area in the field of workplace and occupational health and safety that needs a lot of attention and will need methods that pay more attention and allow foresight to events and situations that might be hazardous or risky to workers and anticipating hazards that might occur. In most of the green jobs in this series, one of the most effective and efficient ways of reducing risk and threats to workers is to design out the threats, risks, and hazards.
This method goes in line with the prevention hierarchy and in long- a term it becomes one of the most effective ways, cost- wise, of reducing or eliminating risk. This is what was previously referred to as Prevention through Design in the discussion above, and the term is commonly used in designing out occupational safety and health threats or dangers in the united states. This method is also one of the many focuses of the national initiative that is expected to take about seven years to be completed in the US (Rajendran & Gambatese, 2011).
In 2009, a workshop was held in the US in which about 170 partners and stakeholders identified and deliberated on about 48 key issues for ensuring that green jobs are made safe and healthy enough for the workers. These issues that were identified in this seminar can be categorized under four different groups including education, research, policy, and practice. In the area of research, recommendations were made that included the identification of threats in green technologies currently being used and investigating alternative designs.
Another recommendation was related to the identification of dangerous or harmful health events or situations that must be kept under surveillance, in addition to, the designing out of risks and dangers at the most basic level through what was referred to as green chemistry. When it came to education, the seminar identified one most critical issue which was identified as the affecting of a change in the culture of architects, designers, businesses, and engineers through the incorporation of considerations of workplace health and safety and health in curriculum for professionals, accreditation, textbooks and examinations requiring certifications (Rajendran & Gambatese, 2011).
The seminar also identified the highest priority issue when it comes to practice as the widespread sharing of good and acceptable approaches and practices. Finally, some of the policy recommendations that the committee made included the development or establishment of standards of consensus with the consideration of workplace health and safety, like the ANSI standard, also referred to as American National Standards Institute, on the need to include certain specifications concerning workplace safety and health and on Prevention through Design in federal and other related building procurements for equipment, building, and building material with green requirements (Rajendran & Gambatese, 2011).
Ultimately, any process or effort committed to ensuring that green jobs are made safe and healthy for workers will also require the partnership and the commitment among professionals in the safety and health professions, designers, labor, owners of businesses, insurance companies, environmentalists, as well as, the government. Sustainability is a worthy and necessary goal that all must strive to achieve for its numerous benefits.
However, critical to achieving and obtaining the benefits of sustainability are the conversion and the utilization of a number of resources. One of the critical resources that cannot be ignored or misused is the human resource or what is at times referred to as human capital. Human capital or resources, whether male or female, must be treated and considered fairly and equally or in a similar manner as natural resources. This is because the strength and the growth of our global economies depend on a workforce that is healthy and safe, just like the sustainability of a community depends on its environment for existence (Schulte et al., 2010).
This paper presents a number of recommendations for ensuring that green jobs are made safe for the workers. The paper also pinpoints areas or industries that pose serious risks and dangers to workers and how these industries are not furthering or ensuring sustainability as they do not ensure the conservation or the protection of one of the most valuable resources on earth; human resources.
One of the things that become clear from the analysis of the issue of incorporating occupational safety and health into sustainability is that there is a need green jobs to be made safer and healthier for workers by having them designed in a such a way that reduces the number of dangers of risks posed to the worker. The ultimate goal integrating these two critical facets in sustainability is to build the awareness of the public so that when individuals hear or think of green jobs, they think not only of the narrow definitions of issues affecting the environment but also of the issues or the factors that make these jobs safe, decent and just for the workers (Schulte et al., 2010).
Conclusion
To do this, some professionals in the occupational health and safety professions might have to engage the services of other professionals such as advocates, analysts of policies, and researchers for the purposes of broadening the still-evolving meaning or definition of what it means by the term green jobs to include the health and safety of workers and other critical elements necessary for sustainability. Others in this profession might have to share the real and concrete stories of workers constructing or working in green jobs who have been fatally injured with others losing their lives on the green jobs.
There is, therefore, a need to create in the minds of the public, an association or a relation between worker health and safety and green jobs. By doing this, a stage would have been set for making and ensuring that structural changes have been made that will institutionalize and ensure that the health and safety of workers are protected as part of the practices and policies being drawn related to sustainability and green jobs. As we have seen, Prevention through Design is one extremely essential component of the solution that ensures that the safety and health of the workforce in green jobs is ensured by designing buildings and other structure while keeping in mind the safety and health issues of the concerned individuals. Most hazards and dangers faced during these cases can be greatly reduced or even eliminated through the observation of this solution (Schulte et al., 2010).
References
Chen, H. (2010). Green and Healthy Jobs. CPWR – The Center for Construction Research and    Training.
Gambatese, J.A., Rajendran, S., & Behm, M.G. (2006). Building Toward Sustainable Safety and Health. Proceedings of the ASSE Professional Development Conference, Seattle, WA.
Rajendran, S. & Gambatese, J.A. (2006). Sustainable Construction Safety and Health. Means,      Methods, and Trends. Journal of the Architectural Engineering Institute (AEI) and   Construction Institute (CI) of ASCE.
Rajendran, S. & Gambatese, J. (2011). Sustainable Design & Construction: Incorporating             Worker Safety. Journal of the American Society of Safety Engineers (ASSE), 56(2), 41-      42.
Schulte, P. et al. (2010). Making Green Jobs Safe. Ind Health 48, 377-379
---
Are you busy and do not have time to handle your assignment? Are you scared that your paper will not make the grade? Do you have responsibilities that may hinder you from turning in your assignment on time? Are you tired and can barely handle your assignment? Are your grades inconsistent?
Whichever your reason is, it is valid! You can get professional academic help from our service at affordable rates. We have a team of professional academic writers who can handle all your assignments.
Plagiarism free papers
Timely delivery
Any deadline
Skilled, Experienced Native English Writers
Subject-relevant academic writer
Adherence to paper instructions
Ability to tackle bulk assignments
Reasonable prices
24/7 Customer Support
Get superb grades consistently
Online Academic Help With Different Subjects
Literature
Students barely have time to read. We got you! Have your literature essay or book review written without having the hassle of reading the book. You can get your literature paper custom-written for you by our literature specialists.
Finance
Do you struggle with finance? No need to torture yourself if finance is not your cup of tea. You can order your finance paper from our academic writing service and get 100% original work from competent finance experts.
Computer science
Computer science is a tough subject. Fortunately, our computer science experts are up to the match. No need to stress and have sleepless nights. Our academic writers will tackle all your computer science assignments and deliver them on time. Let us handle all your python, java, ruby, JavaScript, php , C+ assignments!
Psychology
While psychology may be an interesting subject, you may lack sufficient time to handle your assignments. Don't despair; by using our academic writing service, you can be assured of perfect grades. Moreover, your grades will be consistent.
Engineering
Engineering is quite a demanding subject. Students face a lot of pressure and barely have enough time to do what they love to do. Our academic writing service got you covered! Our engineering specialists follow the paper instructions and ensure timely delivery of the paper.
Nursing
In the nursing course, you may have difficulties with literature reviews, annotated bibliographies, critical essays, and other assignments. Our nursing assignment writers will offer you professional nursing paper help at low prices.
Sociology
Truth be told, sociology papers can be quite exhausting. Our academic writing service relieves you of fatigue, pressure, and stress. You can relax and have peace of mind as our academic writers handle your sociology assignment.
Business
We take pride in having some of the best business writers in the industry. Our business writers have a lot of experience in the field. They are reliable, and you can be assured of a high-grade paper. They are able to handle business papers of any subject, length, deadline, and difficulty!
Statistics
We boast of having some of the most experienced statistics experts in the industry. Our statistics experts have diverse skills, expertise, and knowledge to handle any kind of assignment. They have access to all kinds of software to get your assignment done.
Law
Writing a law essay may prove to be an insurmountable obstacle, especially when you need to know the peculiarities of the legislative framework. Take advantage of our top-notch law specialists and get superb grades and 100% satisfaction.
What discipline/subjects do you deal in?
We have highlighted some of the most popular subjects we handle above. Those are just a tip of the iceberg. We deal in all academic disciplines since our writers are as diverse. They have been drawn from across all disciplines, and orders are assigned to those writers believed to be the best in the field. In a nutshell, there is no task we cannot handle; all you need to do is place your order with us. As long as your instructions are clear, just trust we shall deliver irrespective of the discipline.
Are your writers competent enough to handle my paper?
Our essay writers are graduates with bachelor's, masters, Ph.D., and doctorate degrees in various subjects. The minimum requirement to be an essay writer with our essay writing service is to have a college degree. All our academic writers have a minimum of two years of academic writing. We have a stringent recruitment process to ensure that we get only the most competent essay writers in the industry. We also ensure that the writers are handsomely compensated for their value. The majority of our writers are native English speakers. As such, the fluency of language and grammar is impeccable.
What if I don't like the paper?
There is a very low likelihood that you won't like the paper.
Reasons being:
When assigning your order, we match the paper's discipline with the writer's field/specialization. Since all our writers are graduates, we match the paper's subject with the field the writer studied. For instance, if it's a nursing paper, only a nursing graduate and writer will handle it. Furthermore, all our writers have academic writing experience and top-notch research skills.
We have a quality assurance that reviews the paper before it gets to you. As such, we ensure that you get a paper that meets the required standard and will most definitely make the grade.
In the event that you don't like your paper:
The writer will revise the paper up to your pleasing. You have unlimited revisions. You simply need to highlight what specifically you don't like about the paper, and the writer will make the amendments. The paper will be revised until you are satisfied. Revisions are free of charge
We will have a different writer write the paper from scratch.
Last resort, if the above does not work, we will refund your money.
Will the professor find out I didn't write the paper myself?
Not at all. All papers are written from scratch. There is no way your tutor or instructor will realize that you did not write the paper yourself. In fact, we recommend using our assignment help services for consistent results.
What if the paper is plagiarized?
We check all papers for plagiarism before we submit them. We use powerful plagiarism checking software such as SafeAssign, LopesWrite, and Turnitin. We also upload the plagiarism report so that you can review it. We understand that plagiarism is academic suicide. We would not take the risk of submitting plagiarized work and jeopardize your academic journey. Furthermore, we do not sell or use prewritten papers, and each paper is written from scratch.
When will I get my paper?
You determine when you get the paper by setting the deadline when placing the order. All papers are delivered within the deadline. We are well aware that we operate in a time-sensitive industry. As such, we have laid out strategies to ensure that the client receives the paper on time and they never miss the deadline. We understand that papers that are submitted late have some points deducted. We do not want you to miss any points due to late submission. We work on beating deadlines by huge margins in order to ensure that you have ample time to review the paper before you submit it.
Will anyone find out that I used your services?
We have a privacy and confidentiality policy that guides our work. We NEVER share any customer information with third parties. Noone will ever know that you used our assignment help services. It's only between you and us. We are bound by our policies to protect the customer's identity and information. All your information, such as your names, phone number, email, order information, and so on, are protected. We have robust security systems that ensure that your data is protected. Hacking our systems is close to impossible, and it has never happened.
How our Assignment  Help Service Works
You fill all the paper instructions in the order form. Make sure you include all the helpful materials so that our academic writers can deliver the perfect paper. It will also help to eliminate unnecessary revisions.
2.      Pay for the order
Proceed to pay for the paper so that it can be assigned to one of our expert academic writers. The paper subject is matched with the writer's area of specialization.
3.      Track the progress
You communicate with the writer and know about the progress of the paper. The client can ask the writer for drafts of the paper. The client can upload extra material and include additional instructions from the lecturer. Receive a paper.
4.      Download the paper
The paper is sent to your email and uploaded to your personal account. You also get a plagiarism report attached to your paper.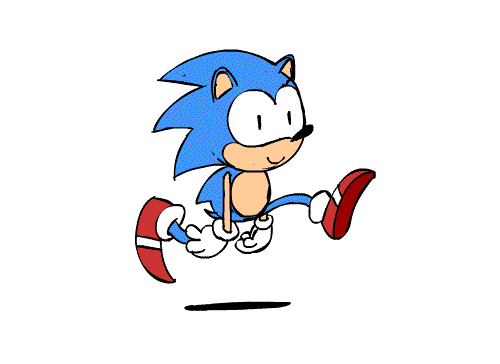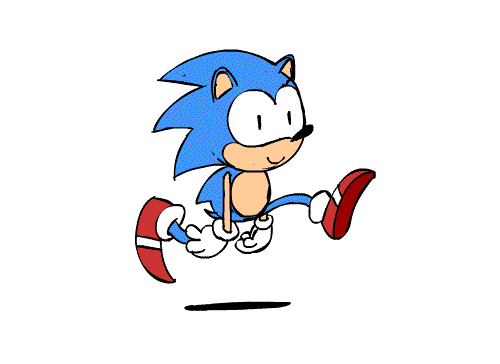 PLACE THIS ORDER OR A SIMILAR ORDER WITH US TODAY AND GET A PERFECT SCORE!!!
---