This note discusses on certain complications pregnant women encounter during their pregnancy, labor and birth. Appropriate patient education is necessary in prepregnancy, ante partum, labor and delivery settings to address complications and risk factors that could harm the mother and infant during labor and birth. Several of these risk factors can be eliminated by proper patient education. Nurses are not simply health care providers and caregivers; they also functions as patient educators with a high obligation to provide patients and their family members with all vital information ranging from simple to complex health matters, preventive measures, nutrition, exercise and medications. Competent in patient education, nursing techniques, and client teaching, professional nurses are effective communicators and can help make a marked change in the clinical status of a patient. Below are a list of complications commonly seen in pregnancy, labor and birth. This note also discusses the nurse's role in patient teaching with such complications.
Hypertension
High blood pressure (BP) or hypertension happens when arteries carrying blood from the heart to the body organs are constricted. This leads pressure to advance in the arteries (ACOG, 2014). In pregnancy, this can make it difficult for blood to reach the placenta, which provides nutrition and oxygen to the fetus. Low blood flow can reduce the growth of the fetus and put the mother at higher risk of preterm labor and preeclampsia. Pregnant women require education to allow them to monitor blood pressure, recognize symptoms of high blood pressure and management of hypertension during pregnancy (ACOG, 2014).
Women who have high blood pressure before they get pregnant could benefit from teaching on monitoring and controlling high blood pressure, with medications if necessary, throughout their pregnancy. Treating diabetes and losing weight as preventive measures for hypertension is important. Regular monitoring of BP and physician follow up is also necessary. Likewise, it is crucial to teach women to eat healthy during pregnancy, lower the use of salt, and perform regular exercises. If high blood pressure appears in pregnancy is called gestational hypertension (ACOG, 2014) and must be treated.
Preeclampsia
Preeclampsia in pregnant women is a serious medical condition that can cause preterm delivery and death (ACOG, 2014). It is marked by elevated blood pressure in pregnant women who have not had high blood pressure issues in pre pregnant state. The cause is unknown, but there are many risk factors associated. The risk factors include prior pregnancy with preeclampsia, first pregnancies, diseases of kidney, diabetes and hypertension in pre pregnant state, advanced maternal age, multiple pregnancies, and obesity (ACOG, 2014). The education process includes explanations of measures to control hypertension by diet, exercise, medications and regular follow up visits with physician. Women with risk factors need specific attention to control and treat high blood pressures during pregnancy. These women need instructions and reinforcements on the dangerous complications of preeclampsia, management of high blood pressure and diabetes, weight loss if obese, signs and symptoms of preeclampsia and when to seek emergency help if needed (ACOG, 2014).
Women who have had preeclampsia can develop seizures and risk of recurrent preeclampsia in future pregnancies. The condition can worsen and progress into hemolysis, elevated liver enzymes, and low platelets (HELLP) which can be fatal. Women should be instructed to report immediately if they develop swelling of face or hands, pain in upper abdomen, sudden weight gain, and any distress in breathing (ACOG, 2014).
Gestational Diabetes (GD)
Gestational diabetes is a clinical condition wherein a woman who did not have diabetes before pregnancy develops the condition during pregnancy (ACOG, 2017). Treating gestational diabetes by following a treatment plan established by a health care provider is the appropriate way to lower or prevent problems associated with high blood sugar during pregnancy. If appropriate blood sugar is not maintained, GD can progress to high blood pressure from preeclampsia and puts the mother at risk of having a large size infant, which advances the risk for cesarean delivery. Babies born to GD mothers are also at risk to develop breathing and jaundice. Hypoglycemia in the first day is a common occurrence in these babies. Large babies born to GD mothers can experience birth trauma, suffer from low blood sugar and require intensive care monitoring (ACOG, 2017).
Patient teaching should include assisting the patient to understand the disease process, education on home blood sugar monitoring, signs and symptoms of altered blood sugars, and how to manage it. Teaching on healthy diet and exercise during pregnancy is crucial. Regular follow up with the physician and compliance with plan of care needs to be reinforced shoud also be provided (ACOG, 2017).
Infections
Infections during pregnancy include several types of sexually transmitted diseases that may occur during pregnancy or delivery and may progress to complications for the pregnant woman, the pregnancy, and the infant after delivery (Friel, 2019). There are certain infections that can transfer from mother to infant during delivery when the infant passes through the birth canal; several other infections can transfer to the fetus during the pregnancy. The majority of these infections can be prevented or treated with appropriate preconception, prenatal and follow-up care. Maternal infections that can harm the fetus include cytomegalovirus infection, herpes simplex virus infection, rubella, toxoplasmosis, hepatitis B, and syphilis (Friel, 2019).
Patient education here focuses on addressing the infection and directing the patient to treatment and follow up visits (Villines, 2018). Reinforcing the significance of adequate treatments on infections during pregnancy is important. Pregnant women should be educated about complications like miscarriage, pre term delivery, ectopic pregnancy, various types of birth defects, newborn diseases, maternal complications, and stillbirth associated with infections during pregnancy. It is equally important to instruct women before getting pregnant to receive vaccines for chicken pox and flu (Villines, 2018).
The Centers for Disease Control and Prevention (CDC) provide some strategies to reduce the risk of developing an infection during pregnancy (Villines, 2018). They include frequent hand washing, avoiding contact with people having infectious or contagious diseases, no use of unpasteurized foods, no direct exposure to cat litter, testing for STD sand group B streptococcus and avoid trips to zika virus prevalent areas. Prenatal care is very helpful in identifying infections even before they cause symptoms (Villines, 2018).
Choreoamnionitis
Chorioamnionitis is a bacterial infection of the amniotic cavity and is a condition that needs immediate attention and treatment (Lowdermilk, Perry, Cashion, Alden & Olshansky, 2018). Escherichia Coli, group B Streptococcus and anaerobic bacteria are the most common bacteria that ascend to the uterus and infect the amniotic fluid, placenta and fetus. These women can develop bacterimia which can complicate pregnancy further and needs caesarian section otherwise it could lead to wound infection or pelvic abscess. Neonates can develop pneumonia, bacterimia, meningitis and even death if treatment is delayed. Pregnant women need education in early pregnancy to treat any uterine infections, healthy perineal care, engage in compliance with prenatal care, and maintain follow up appointments to lower the risk of chorioamnionitis. Any signs of infection need to be reported and treated (Lowdermilk et al ., 2018).
Preterm Labor
When birth occurs between 20 and 37 weeks of pregnancy, it is known as preterm birth (ACOG, 2019). Extreme premature newborns are at high risk for serious health conditions like cerebral palsy and severe form of learning disabilities. Preterm labor is a complication that occurs in pregnant women with some risk factors like infections during pregnancy, incompetent cervix, multiple pregnancies or a history of prior pre term births. These women need close monitoring during their pregnancy (ACOG, 2019). It is crucial to teach them measures that can lower the risk of pre term labor. Education on signs and symptoms of pre term labor and seeking immediate medical help needs to be emphasized. Teaching on increasing rest periods, advance fluid intake, bed rest if advised, lower strenuous activity and refraining from sexual activities is advised (ACOG, 2019).
If the woman has had a prior preterm birth and is planning another pregnancy, a prepregnancy care checkup can assist to receive optimum care during following pregnancies (ACOG, 2019). It is significant to start prenatal care early and to seek consultation with a health care professional who has expertise in managing high-risk pregnancies. In addition, certain medications or other treatment to help prevent preterm birth if a woman has risk factors for preterm delivery is included in the treatment plan. Treatment is given based on the individual situation and the risk factors for preterm birth. It is important to provide teaching to report any change in vaginal discharge, unusually large amount of discharge, and pressure in pelvic area, consistent dull back pain, uterine cramps, painless uterine contractions and ruptured membranes (ACOG, 2019).
Miscarriage
Miscarriage is a condition of pregnancy loss from natural origins before 20 weeks of pregnancy (Tulandi, 2018). Pregnant women needed education to report any spotting, back pain, cramping or leakage from vagina immediately. It is crucial to educate women to seek medical advice if any such symptoms occur to prevent further complications. Women with anticipated complications need bed rest. Following miscarriage, women are advised to have pelvic rest and not even putting a douche or tampon, for two weeks. Women need education to wait a few months before trying to become pregnant again, although some studies have shown no higher risks with a shorter interval. Any type of birth control, including an intrauterine device, may be started immediately. Women who have an Rh negative blood type, that is, A, B, AB, or O negative need to be given a drug called Rh (D) immune globulin (RhoGam). This medicine helps protect future fetuses against problems that can occur if an Rh-negative mother is carrying a baby who is Rh positive from Rh incompatibility (Tulandi, 2018). Women experience a range of negative emotions following miscarriage. The loss of a pregnancy can cause marked grief. Sometimes these reactions are strong and unusually long lasting. A woman should let her healthcare provider know if she is feeling profound sadness or depression following pregnancy loss, especially if it continues for greater than many weeks is advised as referral for grief counseling or other treatment may be helpful to deal with grief and depression (Tulandi, 2018).
Still Birth
The loss of pregnancy after the 20th week of pregnancy is categorized under a stillbirth (US Department of Health and Human Services, 2014). In approximately half of all reported cases, it is difficult for health care staff to rule out a cause for stillbirth. However, certain health conditions that can lead to stillbirth include chromosomal abnormalities, placental insufficiencies, retarded fetal growth, as well as chronic health issues of the mother, obesity, multiple pregnancies, advanced maternal age, and infection. Extreme stress and illicit drug use are other possible causes for still birth. Teaching on this issue should include focusing on maintaining optimal care of hypertension and diabetes during pregnancy, encouragement to stop smoking, and education on how to engage in fetal kick counting in late pregnancy (U S Department of Health and Human Services, 2014).
Hyperemesis Gravidorum
Severe form of nausea and vomiting demands hospitalization and treatment with intravenous fluids (National Organization for Rare Diseases, 2015). Because of frequent nausea and vomiting, affected women experience dehydration, vitamin and mineral deficit, and the loss of greater than five percent of their original body weight. It is important to teach pregnant women with Hyperemesis gravidorum about the significance of hydration, rest and avoiding triggers if any. Teaching should also focus on seeking medical help, if symptoms worsen and dehydration persists (National Organization for Rare Diseases, 2015).
Iron Deficiency Anemia
Iron deficiency anemia occurs when blood lacks sufficient red blood cells because of inadequate iron intake (U S Department of Health and Human Services, 2014). Pregnant women need screening for iron deficiency anemia and need iron supplements during pregnancy to prevent complications. Teaching should focus on stressing the complications associated with iron deficiency anemia like pre term birth and low birth weight infants. Pregnant women also need to know to report any shortness of breath, feeling of tiredness or fainting as these symptoms are associated with iron deficiency anemia. It is important to educate pregnant women to perform regular follow up visits and to consume iron supplements if necessary (US Department of Health and Human Services, 2014).
Bed rest, improving hydration status, and restricted work are recommended to lower the risk of preterm birth in those women who are at risk for preterm delivery. Pelvic rest is also recommended for such women. Educating women and immediate family members on measures to prevent preterm delivery is most helpful. The family member can assist the woman to modify the environment of the patient to reduce activities and promote rest (US Department of Health and Human Services, 2014).
Premature rupture of membranes
A spontaneous premature rupture of amniotic fluid sac and leakage of amniotic fluid before 37 weeks gestation complicates pregnancy (US Department of Health and Human Services, 2014). It could be related to inflammation or infection and uterine pressure from certain sources. This can lead to chorioamnionitis, which is categorized as one of the major complications of preterm labor. Placental abruption, bleeding, retained placental parts, sepsis, and death are other complications associated. The fetus also can develop serious complications like infections, cord prolapse, umbilical cord compression and related oxygen deprivation. Teaching involves reporting bleeding, pain, fever, and maintains regular follow up appointments. Caution for signs of infection is a significant part of patient teaching and nursing care after premature rupture of membrane (PROM). Education on performing hygienic practices in vaginal area and pelvic rest should be reinforced. Signs of infection like fever, foul smelling vaginal discharge or drainage need to be alerted. High heart rate in pregnant woman or fetus needs immediate attention (US Department of Health and Human Services, 2014).
Dystocia
Dystocia or dysfunctional labor is characterized by prolonged and difficult labor effort, which leads to cesarean deliveries in most instances (Lowdermilk et al ., 2018). Change in pelvic structures, abnormal presentations of fetus and inadequacies in uterine contractions can lead to dystocia. Teaching includes helping mothers to understand dystocia and report if the contractions and bearing down effort is questionable. Complications of dystocia need to be discussed with the pregnant woman if altered fetal presentation is noted in late pregnancy to prevent complications from prolonged pushing. Possibilities of cesarean section need to be discussed with the pregnant woman in such instances to help them prepare emotionally (Lowdermilk et al ., 2018).
Post term pregnancy
Post term pregnancy is a condition, where the pregnancy extends 42 weeks or more for unknown reasons (Lowdermilk et al ., 2018). Pregnant women need to know that weight loss in late pregnancy, reduced uterine size related to low amniotic fluid and meconium stained amniotic fluid are issues that will need attention and treatment. Post term pregnancies can lead to labor dystocia, severe perineum injuries, and infections like chorioamnionitis, severe postpartum bleeding, and cesarean delivery. Abnormal fetal growth, oligohydraminos, and increased risk of meconium aspiration are associated risks. During the post term period, the woman is advised to monitor signs of labor and fetal activity (Lowdermilk et al ., 2018).
Abnormal Labor Patterns
Abnormal labor patterns at any phase of delivery may result from cephalopelvic disproportion (CPD), problems in fetal presentations or contractions, use of analgesics or anesthesia early in labor, anxiety and stress (Lowdermilk et al ., 2018). This can lead to serious complications like uterine rupture, severe bleeding, infection and dehydration, which may further lead to maternal morbidity and mortality as well as fetal hypoxia and irreversible brain issues. Patient teaching should include the importance of reporting unusual pain, bleeding or concerns related to fetal position, or movements in the last trimester. Education on rest periods, hydration and non-pharmacological measures to control pain in early labor should be provided. Emotional support and updating status of anticipated critical events are also recommended practices (Lowdermilk et al ., 2018).
Precipitous labor
The whole process of labor takes only less than 3 hours in precipitous labor (Lowdermilk et al ., 2018). Contributing factors include placental abruption, use of drugs like cocaine, and hypertonic uterine contractions. Major complications associated with this condition are postpartum bleeding, amniotic fluid embolism, and uterine rupture. Hypoxia and related complications may occur in fetus. Teaching includes seeking medical help immediately in cases of anticipated precipitous labor to prevent injury to fetus and mother (Lowdermilk et al ., 2018).
Cephalopelvic disproportion
When there is a disproportion between size of fetus and size of mother's uterus, the fetus cannot easily pass through the vagina during labor process (Kellar & Nicholson, 2010). This makes the delivery difficult and complicated. Cephalo pelvic disproportion (CPD) could be of maternal or fetal origin. A large size baby and an abnormally shaped uterus can lead to CPD. Some risk factors for CPD may include big size baby linked to gestational diabetes, genetics, post term pregnancy, multiple pregnancies, and abnormal shaped pelvis in mother, advanced maternal age, and unusual position of fetus. If the pregnant woman has CPD and delivers vaginally, the baby may have a greater chance of getting injuries, such as shoulder dystocia or oxygen deprivation (Kellar & Nicholson, 2010).
Patient teaching includes focusing on keeping up with follow up visits and seeking medical help in preterm labor immediately. Prepare the woman for c-section if condition warrants is crucial. Educate the status and complications associated if the diagnosis of CPD is made in final trimester pregnancy (Kellar & Nicholson, 2010).
Malposition and Malpresentation
Malposition and malpresentation of fetus can complicate the delivery process (Pilloid &Caughy, 2016). Breech presentation is the most common malpresentation that sometimes necessitates cesarean delivery. The risk of prolapsed cord and uterine rupture are associated with breech presentation if membranes rupture in early labor. It is important to assess fetal heart rate and pattern and meconium stained amniotic fluid to prevent further complications from breech delivery. Safe vaginal delivery from breech presentation depends upon normal birth weight baby, complete breech presentation, maternal pelvis with no abnormalities and flexed fetal head by an experienced and skilled physician who assists at birth (Pilloid & Caughy, 2016).
Patient teaching should include instructing pregnant women to perform specific exercises at home during pregnancy after breech presentation has been ruled out early (Pilloid & Caughy, 2016). Sometimes these exercises help the baby to move to the right position. Instruction on the patient should include to count fetal heart rate, maintain follow up appointments regularly, and report concerns that assist to prevent complications associated with breech presentation (Pilloid & Caughy, 2016).
Abnormal uterine activity
Hypertonic and hypotonic uterine contractions, cephalopelvic disproportion, fetal malposition and ineffective bearing down efforts are some causes for abnormal uterine activity. (Lowdermilk et al., 2018). Teaching includes explanation of status and emotional support to ease the situation. Pregnant women need education on altering the position so as to maximize comfort, instruction on relaxation technique, and deep breathing technique. The partner needs education so as to become available for emotional support and to assist the woman in deep breathing or phased breathing technique (Lowdermilk et al ., 2018).
Secondary powers
Secondary powers or bearing down efforts are affected when the woman receives large doses of narcotics as analgesics (Lowdermilk et al., 2018). Anesthesia also can lower the bearing down effect and make the labor process difficult. Altered nutrition, lack of sleep, stress and fear of unknown also can cause ineffective labor. Teaching includes hydration if allowed, relaxation technique, sleep, rest and breathing techniques in appropriate times. Minimal use of anesthetic and analgesic medicines in the first stage of labor needs to be explained to the woman to produce effective bearing down effort (Lowdermilk et al., 2018).
Multifetal pregnancy
The gestation with more than one baby in the uterus can lead to complications during delivery in some cases. Early placental separation, twin-to-twin transfusion, fetal distress and asphyxia during labor and birth are seen in the majority of cases (Lowdermilk et al., 2018). This results in long-term complications like irreversible brain issues among infants of multiple birth. Dysfunctional labor, high incidence of cesarean deliveries, hypertension, anemia and severe post partum bleeding are associated with multiple pregnancies (Lowdermilk et al., 2018). Teaching on this issue should include reporting signs and symptoms of early labor; maintaining rest and hydration and reporting any early co tractions, spotting or health issues. Follow up care and compliance with treatment plan is important in multiple pregnancies. Working along with the treatment team helps the pregnant woman to understand the process. It is crucial to detect any fetal or maternal complications early in multiple pregnancies to lower the risks associated. Providing emotional support during labor and delivery helps the woman to reduce stress and anxiety and to cooperate with treatment team (Lowdermilk et al., 2018).
Meconium Stained Amniotic Fluid
The labor process can be complicated if the fetus pass meconium during labor inside the uterus by fetus aspirating meconium (Weiss, 2018). This leads to severe aspiration pneumonia in the newborn baby and needs intensive care treatment. Teaching should focus on informing the pregnant woman to report any meconium stained leakage on late pregnancy and to seek medical help immediately to prevent further complication in the neonate. It is important to prepare the mother for separation if the neonate will be moved for treatment in ICU in severe cases of meconium aspirating syndrome (Weiss, 2018).
Shoulder dystocia
Shoulder dystocia though not very common can complicate the labor (Lowdermilk et al., 2013). Maternal pelvic abnormalities or fetopelvic disproportion can lead to this condition. Slow progress of second stage of labor is an indication that shoulder dystocia is present. Fetal injuries occur from asphyxia or by trauma from maneuvers used to achieve birth. Fracture of the clavicle is a common occurrence associated with shoulder dystocia. Teaching includes assisting the woman to position better to perform maneuvers that help to free anterior shoulder. It is important to teach mother to report postpartum abnormal bleeding, teach perineal care as the trauma to vagina, perineum and rectum can lead to infections in the area (Lowdermilk et al., 2018).
Prolapsed umbilical cord
Prolapse of the umbilical cord occurs when the position of the cord goes below the presenting part of the fetus (Lowdermilk et al., 2018). This condition is mostly associated with the rupture of membranes as a result of gravity which places the cord in front of the presenting part. A long cord, malpresentation or an unengaged presenting part are considered as contributing factors for the cord prolapse. Prolapsed umbilical cord needs prompt management as the condition can lead to hypoxia in fetus from cord compression. It is important to take measures that relieve pressure of the cord. Teaching includes assisting woman to achieve a modified Sims, Trendelenberg or knee chest in which, gravity helps to relieve the pressure of the presenting part off the cord. Preparing the woman for a forceps or vacuum assisted delivery or cesarean delivery is also important if delivery is imminent. Updating the critical nature of the condition and providing emotional support is advised (Lowdermilk et al., 2018).
Rupture of Uterus
Disruption and separation of uterine layers leads to the rupture of the uterus (Lowdermilk et al., 2018). This can further complicate the pregnancy by the ejection of fetal part or the whole uterus into peritoneal cavity. Prior uterine surgeries, trauma, abortion, multiparty and uterine overdistension can contribute this state from scarred uterus. Addressing sudden sharp abdominal pain, bright red hemorrhage and assessing fetal heart rate is crucial in women with high risk. Patient education includes instructing women who are at high risk for uterine rupture not to attempt for vaginal birth after prior cesarean sections or uterine trauma (Lowdermilk et al., 2018).
Measures need to be taken to lower uterine contractions in women who had prior cesarean sections who received oxytocin infusion for induction of labor by administering tocolytics (Lowdermilk et al., 2018). Prompt explanation of high risk factors associated with uterine rupture is important. Emotional support and preparing mom for newborn morbidity is also important. Notify women with high risk for uterine rupture, to alert health care professional for sudden sharp abdominal pain or bright red hemorrhage. Supporting the woman and the family, updating status, advising of possible infant morbidity or mortality associated in actual rupture, and the nature of emergencies should be addressed (Lowdermilk et al ., 2018).
Amniotic fluid embolus
Amniotic fluid embolus (AFE) is a severe complication linked with pregnancy, caused by a foreign substance that is introduced in the blood circulation, resulting in hypoxia, hypotension, cardiovascular collapse and disseminated intravascular coagulopathy (Moore, 2019). AFE occurs during pregnancy, during labor, or immediate postpartum. Rapid labor, meconium stained amniotic fluid and uterine injury or tears can contribute AFE. Advanced maternal age, induced labor, eclampsia, cesarean delivery, forceps or vacuum assisted delivery, placenta previa or abruptions are also in the list of contributing factors (Moore, 2019).
AFE is an emergency clinical situation that needs intensive care monitoring, mechanical ventilation, fluids, blood transfusion, and treatment with inotrops (Moore, 2019). Updating status and emotional support of the woman's family are essential. Education should include teaching the woman on the warning signs of AFE at any point during pregnancy, labor and birth. It is crucial to instruct the woman to report breathing difficulty, restlessness or any signs of chest discomfort immediately and to seek emergency treatment. Women with risk factors for AFE need education and awareness of this possible, mostly fatal condition and how to be alert (Moore, 2019).
Conclusion
Nurses play a critical role in the education of pregnant women in antepartum units, doctor's offices, clinical settings, delivery and care of babies, and they usually assist the childbirth process. As health care professionals, nurses must be proficient, educated, and trained to think critically, make appropriate nursing judgments, and act quickly. There are several risk factors associated with pregnancy, labor and delivery. Nurses are often responsible for working with doctors to establish a personalized birthing plan for each pregnant woman to ensure that each delivery is safe for the mother and the baby and that they receive optimum quality care. Before delivery, nurses often look into complications of labor and the delivery process, risk factors, the mother's potential for complications, and discuss the childbirth process with the mother while providing guidance about what to expect. Labor and delivery nurses work in a variety of clinical settings such as hospitals, private clinics, birthing centers, and even in-home settings, and they must participate in educating the pregnant women about the healthy management of the pregnancy. The nurses are frequently required to provide the needed education specifically to pregnant women in antepartum settings when there are obvious risk factors that could complicate the pregnancy, labor and delivery.
References
American College of Obstetricians and Gynecologists (ACOG). (2019). Preterm Labor and
Birth. Retrieved from https://www.acog.org/Patients/FAQs/Preterm-Labor-and-Birth
American College of Obstetricians and Gynecologists (ACOG). (2014). Preeclampsia and high
blood pressure during pregnancy. FAQ034. Retrieved from http://www.acog.org/
media/For%20Patients/faq034.pdf/dmc=1&ts=20120730T1500377195
American College of Obstetricians and Gynecologists (ACOG). (2017). Gestational Diabetes.
Retrieved from https://www.acog.org/Patients/FAQs/GestationalDiabetes?IsMobileSet+
false
Friel, L.A. (2019). Infectious Disease in Pregnancy. Merck Manual Professional Version.
Retrieved from https://www.merckmanuals.com/professional/gynecology-and
-obstetrics/pregnancy-complicated-by-disease/infectious-disease-in-pregnancy
Kellar, L.C. & Nicholson, J.M. (2010). The Active Management of Impending Cephalopelvic
Disproportion in Nulliparous Women at Term: A Case Series. Journal of Pregnancy.
Retrieved from https://www.ncbi.nlm.nih.gov/pmc/articles/PMC3065844/
Lowdermilk, D.L, Perry, S.E., Cashion, M. C., Alden, K.R. & Olshansky, E. F. (2018).
Maternity and women's health care (6th ed.). St Louis, MO: Elsevier.
Moore, L. E. (2019). Drugs & Diseases. Amniotic Fluid Embolism. Retrieved from
https://emedicine.medscape.com/article/253068-overview
National Organization for Rare Diseases. (2015). Hyperemesis gravidorum. Retrieved from
http://rarediseases.org/rare-diseases/hyperemesis-gravidarum
Pilloid, R. A. & Caughy, A. B. (2016). Fetal Malpresentation and Malposition: Diagnosis and
Management. Retrieved from https://www.sciencedirect.com/science/article/pii/
S0889854517301134?via%3Dihub
Tulandi, T. (2018). Patient Education: Miscarriage. UpToDate. Retrieved from
https://www.uptodate.com/contents/miscarriage-beyond-the-basics
U S Department of Health and Human Services. (2014). What are some common complications
of pregnancy/ Retrieved from https://www.nichd.nih.gov/health/yopics/pregnancy/
conditioninfo/complications
U S Department of Health and Human Services. (2014). What are Possible Causes of Stillbirth?
Retrieved from https://www.nichd.nih.gov/health/topics/stillbirth/topicinfo/causes.
Villines, Z. (2018). Common Infectons During Pregnancy . Retrieved from from
https://www.medicalnewstoday.com/articles/322210.php
Weiss, R. E. ( 2018 ). Labor and Delivery: Meconium and Complications During Labor.
VeryWellFamily. Retrieved from https://www.verywellfamily.com/meconium-babys –
first-stool-2759060
---
Are you busy and do not have time to handle your assignment? Are you scared that your paper will not make the grade? Do you have responsibilities that may hinder you from turning in your assignment on time? Are you tired and can barely handle your assignment? Are your grades inconsistent?
Whichever your reason is, it is valid! You can get professional academic help from our service at affordable rates. We have a team of professional academic writers who can handle all your assignments.
Plagiarism free papers
Timely delivery
Any deadline
Skilled, Experienced Native English Writers
Subject-relevant academic writer
Adherence to paper instructions
Ability to tackle bulk assignments
Reasonable prices
24/7 Customer Support
Get superb grades consistently
Online Academic Help With Different Subjects
Literature
Students barely have time to read. We got you! Have your literature essay or book review written without having the hassle of reading the book. You can get your literature paper custom-written for you by our literature specialists.
Finance
Do you struggle with finance? No need to torture yourself if finance is not your cup of tea. You can order your finance paper from our academic writing service and get 100% original work from competent finance experts.
Computer science
Computer science is a tough subject. Fortunately, our computer science experts are up to the match. No need to stress and have sleepless nights. Our academic writers will tackle all your computer science assignments and deliver them on time. Let us handle all your python, java, ruby, JavaScript, php , C+ assignments!
Psychology
While psychology may be an interesting subject, you may lack sufficient time to handle your assignments. Don't despair; by using our academic writing service, you can be assured of perfect grades. Moreover, your grades will be consistent.
Engineering
Engineering is quite a demanding subject. Students face a lot of pressure and barely have enough time to do what they love to do. Our academic writing service got you covered! Our engineering specialists follow the paper instructions and ensure timely delivery of the paper.
Nursing
In the nursing course, you may have difficulties with literature reviews, annotated bibliographies, critical essays, and other assignments. Our nursing assignment writers will offer you professional nursing paper help at low prices.
Sociology
Truth be told, sociology papers can be quite exhausting. Our academic writing service relieves you of fatigue, pressure, and stress. You can relax and have peace of mind as our academic writers handle your sociology assignment.
Business
We take pride in having some of the best business writers in the industry. Our business writers have a lot of experience in the field. They are reliable, and you can be assured of a high-grade paper. They are able to handle business papers of any subject, length, deadline, and difficulty!
Statistics
We boast of having some of the most experienced statistics experts in the industry. Our statistics experts have diverse skills, expertise, and knowledge to handle any kind of assignment. They have access to all kinds of software to get your assignment done.
Law
Writing a law essay may prove to be an insurmountable obstacle, especially when you need to know the peculiarities of the legislative framework. Take advantage of our top-notch law specialists and get superb grades and 100% satisfaction.
What discipline/subjects do you deal in?
We have highlighted some of the most popular subjects we handle above. Those are just a tip of the iceberg. We deal in all academic disciplines since our writers are as diverse. They have been drawn from across all disciplines, and orders are assigned to those writers believed to be the best in the field. In a nutshell, there is no task we cannot handle; all you need to do is place your order with us. As long as your instructions are clear, just trust we shall deliver irrespective of the discipline.
Are your writers competent enough to handle my paper?
Our essay writers are graduates with bachelor's, masters, Ph.D., and doctorate degrees in various subjects. The minimum requirement to be an essay writer with our essay writing service is to have a college degree. All our academic writers have a minimum of two years of academic writing. We have a stringent recruitment process to ensure that we get only the most competent essay writers in the industry. We also ensure that the writers are handsomely compensated for their value. The majority of our writers are native English speakers. As such, the fluency of language and grammar is impeccable.
What if I don't like the paper?
There is a very low likelihood that you won't like the paper.
Reasons being:
When assigning your order, we match the paper's discipline with the writer's field/specialization. Since all our writers are graduates, we match the paper's subject with the field the writer studied. For instance, if it's a nursing paper, only a nursing graduate and writer will handle it. Furthermore, all our writers have academic writing experience and top-notch research skills.
We have a quality assurance that reviews the paper before it gets to you. As such, we ensure that you get a paper that meets the required standard and will most definitely make the grade.
In the event that you don't like your paper:
The writer will revise the paper up to your pleasing. You have unlimited revisions. You simply need to highlight what specifically you don't like about the paper, and the writer will make the amendments. The paper will be revised until you are satisfied. Revisions are free of charge
We will have a different writer write the paper from scratch.
Last resort, if the above does not work, we will refund your money.
Will the professor find out I didn't write the paper myself?
Not at all. All papers are written from scratch. There is no way your tutor or instructor will realize that you did not write the paper yourself. In fact, we recommend using our assignment help services for consistent results.
What if the paper is plagiarized?
We check all papers for plagiarism before we submit them. We use powerful plagiarism checking software such as SafeAssign, LopesWrite, and Turnitin. We also upload the plagiarism report so that you can review it. We understand that plagiarism is academic suicide. We would not take the risk of submitting plagiarized work and jeopardize your academic journey. Furthermore, we do not sell or use prewritten papers, and each paper is written from scratch.
When will I get my paper?
You determine when you get the paper by setting the deadline when placing the order. All papers are delivered within the deadline. We are well aware that we operate in a time-sensitive industry. As such, we have laid out strategies to ensure that the client receives the paper on time and they never miss the deadline. We understand that papers that are submitted late have some points deducted. We do not want you to miss any points due to late submission. We work on beating deadlines by huge margins in order to ensure that you have ample time to review the paper before you submit it.
Will anyone find out that I used your services?
We have a privacy and confidentiality policy that guides our work. We NEVER share any customer information with third parties. Noone will ever know that you used our assignment help services. It's only between you and us. We are bound by our policies to protect the customer's identity and information. All your information, such as your names, phone number, email, order information, and so on, are protected. We have robust security systems that ensure that your data is protected. Hacking our systems is close to impossible, and it has never happened.
How our Assignment  Help Service Works
You fill all the paper instructions in the order form. Make sure you include all the helpful materials so that our academic writers can deliver the perfect paper. It will also help to eliminate unnecessary revisions.
2.      Pay for the order
Proceed to pay for the paper so that it can be assigned to one of our expert academic writers. The paper subject is matched with the writer's area of specialization.
3.      Track the progress
You communicate with the writer and know about the progress of the paper. The client can ask the writer for drafts of the paper. The client can upload extra material and include additional instructions from the lecturer. Receive a paper.
4.      Download the paper
The paper is sent to your email and uploaded to your personal account. You also get a plagiarism report attached to your paper.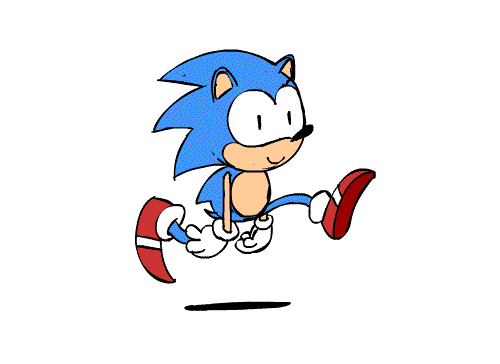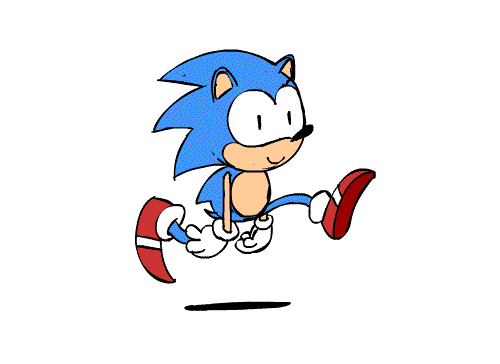 PLACE THIS ORDER OR A SIMILAR ORDER WITH US TODAY AND GET A PERFECT SCORE!!!
---