budget template that is being produced for Shatin Hospital, which is a rehabilitation hospital. This hospital is run by the Hospital Authority, which is the main health care provider in the country. The proposal is basically highlighting the issue of labor and increase stress on the hospital administration staff. The project proposal is therefore to reform one pair of the geriatric and the medical wards into a nurse led ward.
Justifications for change
The current hospital that I am working in is located in Shatin, Hong Kong where the aging population and the lack of hospital beds are creating a lot of strain on the delivery of health care . There is a crucial shortage of labor and the nurses and the doctors are being overworked to quite an extent.
Need for Service
The need for service is present because the rehabilitation hospital that is present works in sync with a regional acute hospital as a partner in the same area. The patients are therefore transferred from the acute hospital to our hospital. As the name suggest, our hospital is just a rehabilitation hospital and no medical emergencies are admitted here. Keeping this in mind, the acute hospital does receive many medical emergencies and they are always short of beds. Due to their bed crisis, they are always asking us for more beds.
In order to understand this project in more detail, it is only necessary to be aware of the costs of the involved factors. Currently, there are 10 total wards in the medical and the geriatric (M&G) department. Each ward consists of 25 beds in total. Every ward is being managed by one doctor, one advanced practice nurse and nine nurses. As of now, there are only nine doctors and one of the doctors has resigned from the workforce. Furthermore, every pair of ward is under the control and administration of one ward manager. It is of important notice to note that the nurse led wards are in charge of the chronic health problems. This means that the nurses have to take special care of the wound management, feeding and end of life care.
Issues that affect
It is a known fact that the world population is expanding and aging. According Arias & Curtin et.al (2008), the population segment that is growing and increasing the most comprises of individuals of ages 65 and above. Furthermore, it is also known that people are opting to having children later or not having any children at all. Cooper et. al (2002) went on to forecast, that by the year 2020, there would be thirty percent deficit for the number of physicians required. This can be attributed to the economic expansions and the growth of the population in relation to the growth of the health care workforce. It was also stated that there is a shortage of specialists and that is further creating a lot of stress on the medical forces today (Cooper, 2002)
Coming to the more specific issue, it is seen that this problem is quite severe when it comes to the health care delivery system in Hong Kong. It has been estimated that the percentage of people above 65 will double from 12.7% in the year 2009 to about 28% by the year 2039 (Census and Statistics Department, 2009) As it would be known, the hospital authority plan that was published in 1992 provided a decent structural method for the goals and the targets for the service. Nonetheless, with the aging population, the burden on the facility has increased to quite an extent (Hospital Authority, 2008) As mentioned before; the age segment that is increasing the most is people above 65. Most of these people are affected by chronic conditions such as malignancies, heart failure and other chronic conditions. In total, the physicians collectively are treating around 8.9 million patients every year (Pak-Yin)
Problems with existing practice
Seeing how the population is increasing quite exponentially, there is a set number of beds, doctors and nurses required to overcome this gap (Kronick et.al, 1993). The truth is that the major burden is placed on the staff that is present in the hospitals (Rogers & Hwang et. al, 2004). Due to this reason, the patient safety and the quality of life of the employees is also affected (Holden et.al, 2011) Public expectations of the health care delivery in the country are quite high. People expect to be attended right away. They expect that their needs and their comforts would be taken care of when they come to the hospital.
The existing practice is being over worked and that is leading to reduced quality. Even though hospitals are successful in treating patients, the system needs to be improved a lot. Many people are being forced to switch to private health care delivery. This form of health care delivery is not affordable for the majority of the population. Due to this reason, a discrepancy in quality of medical care is again noted. Therefore, in order to enhance the quality of health care and reduce the stress of work on the employees, certain changes are required.
Changes required
As mentioned earlier, there is a lot of patient load in the acute hospitals. Along with that, there is a lot of stress on the workforce in the hospital. We are hoping to turn one pair of the wards into nurse led wards. This would reduce the burden and cut down the costs of the hospital as well. Due to this reason, the nurses and the HCAs present in the hospital need to be trained accordingly.
Changes brought upon by proposal
The increased burden of chronically ill patients is placing a strain on the economy of the country and the quality of health care. This proposal will go on to reduce the need for hiring more doctors. This would not only cut down the cost but it would make the health care service more effective. It should be noted that this proposal would train the nurses that are already present in the hospital. The revenue that has been saved in this process would then be channeled to the cost of new equipment.
Government policy issues affected
Hospital Authority is already working to develop training initiatives so that clinical management and competence can be attained. According to the annual report of the year 2012-2013, there have been 300 students enrolled in the Higher Diploma Nursing Program (Hospital Authority, 2013) This shows that the government initiatives right now are all aiming to reduce the burden of work load and improve the delivery of health care.
On a national level, governments are realizing the need for increased services for chronically or terminally ill patients. The idea of nurse led wards would further back up the efforts that have been initiated by the government. If this implementation and proposal is successful, it is likely that the cost of training of these HCA and nurses is covered by the government.
Again, it should be emphasized that this is national problem and government policy would surely back up the proposal if it succeeds.
Benefits of the Change
The entire idea here is to reduce the stress on the employees and ensure that the patients are still given the sort of care that they need. A study was carried out in Hong Kong that included individuals from older nursing homes who were enrolled in an end of life care program. The objective of the study was to enhance the end of life care for these residents. The physicians and the researchers involved were attempting to design the most effective care pathway for these patients. This way, physicians were hoping to bypass the visit to the acute medical wards and the emergency room and took the patients directly to the extended care facility. The study revealed that about 40% of the patients can be managed in an extended care service without affecting or compromising the quality of survival and care (Hui & Ma et.al, 2014) This research therefore provided the stimulus for community outreach services and ER to work in collaboration to improve the health care delivery to chronically ill patients.
Keeping this study in mind it is seen that these patients can work totally fine even without the presence of an acute setting hospital or an emergency service. This further backs up and promotes our proposal because our proposal is working to enhance the service of the rehabilitation center. We are hoping to increase our services by having the nurse led wards and trained nurses. This would not only reduce the workload but also improve the quality of service that we have to offer (Cohen & Deliens, 2012)
If rehabilitation centers like the one we have are improved, many elderly patients that would initially go to acute hospitals would directly come to these centers. This would therefore improve the overall objective of the hospital authority. Not only would the EOL programs be improved but the burden in the acute hospitals can also be reduced. Hui & Ma et.al (2014) have showed that the quality of care and survival rates are not affected. Therefore, it is a quite sensible approach to spend on creating nurse led wards instead of creating acute patients beds in the hospital.
We are basically trying to promote the idea of a nurse led ward in order to reduce the problems that are being faced by the Hospital Authority. Researchers have shown that nurse led wards really do go on to improve nursing care. The nurses address this issue in a very timely and a proactive manner. They make their own goals and discuss their plan with the leaders and ultimately act upon it. This sort of method goes on to enhance the quality of care and effective communication between the patients and the nurses. Therefore, this denotes another benefit that this proposal would offer (Catangui & Slark, 2012)
How will services be managed?
The services will be managed by the adequate training of the nurses and the HCAs. As stated above, the doctors will be making alternative rounds to the nurse led wards. This means that the doctors will still be in charge of the wards. Therefore, there should not be any problems in the service of the quality of health care that would be delivered.
Financial Implications
Salary of a Doctor: $56,440 / month
Salary of a Registered Nurse: $26,960
Expenditure of one Acute Bed: $4,680
Fee of A & E: $990
It is known that being on the front line the nurses would not very comfortable with taking the rounds and providing a change of service. As mentioned before, chronic care involves majority of the interventions by the nurses and the hospital care assistants (Wagner, 2000; Frich, 2003) Keeping this in mind, there is a more severe need for nurses or hospital care assistants (HCAs) as opposed to doctors. The nurses that will be hired, they need to be trained to carry out the tasks that are the most needed in these settings.
Lastly, it should be noted that majority of the patients who are admitted in these wards should be monitored for their wounds (Kollef et.al, 1999) Seeing how most of these patents are bed bound, the nurses constantly need to take special note of their eating and their changing requirements. Even though many patients do have attendants with them, they still to be monitored by the nurses. The main focus therefore is on the nurses and this clearly demonstrates that there is need for trained nurses or trained HCAs.
The major initiative for a nurse led ward is present mainly because the idea is that already present nurses should be trained. These nurses should be well trained to take the rounds and implement care. The treatment protocol is not complicated and they basically have to follow the orders that have been placed by the doctors. This shows that the doctors can therefore take alternative rounds in the two nurses led wards. These patients are more in need of HCAs and trained nurses as opposed to doctors that are highly trained. Therefore, the main idea is to ensure that the nurses will be able to take control and properly look over the new nurse led ward.
The expenditure of one acute bed per day is around 5000 dollars and if that is multiplied by a whole month, that totals up to quite a large amount. It would not make sense to add more beds when the doctors are already overworked. Considering that one of the doctors did resign, there is a need for one more doctor. However, if one pair of the wards were completely changed into a nurse led wards, the need of the doctor would not be present anymore. This would therefore not only add further costs on the hospital but it would also alleviate the shortage of labor stress that is currently present.
Furthermore, there is a lot of upcoming cost for the dressing materials and heel protectors. If we were to add on more acute patient beds, we would require new furniture and new equipment. Every bed does need to have adequate machinery in order for it be used for the patient. This again highlights the fact that we would be much better off with the transition to a nurse led ward. Furthermore, the dressing materials and heel protectors are actually needed for majority of the bed bound patients. Seeing, as this is something that the hospital does need, it would be not considered extra spending. The presence of these things would enable the doctors to shift patients into nurse led wards. Ultimately, that would reduce the number of occupied beds and further reduce the stress that is present.
Another thing that need to be considered is the cost of training. The training that is held would go onto teach and train a large number of HCAs and nurses at the same time. This therefore shows that training itself would be beneficial because it would work in favor of our proposal to create a nurse led ward.
Association of stakeholders to proposal
The changes that have been implemented would improve the quality of care that the hospital provides. Economically, it is noted that this proposal would therefore also go on to reduce the hospital stay of the patients. It has been proved that the patients were satisfied with their overall experience on the nurse led ward (Williamson et.al, 2006) They rates their experience between excellent and satisfactory. This can go on to increase the overall profit that the hospital makes which would therefore attract more stakeholders.
Risks of the proposal
There are many risks involved in this proposal. As mentioned earlier, the nurses and the HCAs have to be trained in the proper way. They need to be aware of the responsibility that they have. Seeing how these wards will not be checked upon regularly by doctors, the nurses need to develop their own sense of leadership and responsibility. A possible risk of this proposal is that the nurses and HCAs don't accept the responsibility in the right way. Mistakes made by the personnel can provide results that counteract the efforts required in the entire proposal. The entire hospital team is hoping to improve the delivery of health care. However, errors made by the nursing staff could put increased pressure on the doctors and on the administration.
Another major risk involved in the implementation of this proposal is that of increased cost. A study carried out in Britain revealed that acute hospitals are not cost effective settings for nurse led intermediate care (Walsh et.al, 2005) Even though our scenario is quite different, it does raise questions about the costs of nurse led wards in our settings.
Targets and performance indicators
Certain performance indicators can be the overall cost of this change and the differences in total cost before and after the change. Furthermore, the length of hospital stay is also a reliable indicator for depicting that targets have been achieved or not.
Consequences if proposal is not implemented
The proposal is aiming to enhance the quality of service and decrease the workload on the employees in the hospital. There are many different consequences that can result if this proposal is not implemented. First and foremost, it should be seen that the hospital staff is short of one doctor. The shortage of doctors puts a strain not only on the physicians but also on the nursing staff as well. Hospitals, whether they deal with acute or post-acute medical care, should focus on improving the quality of health care in the entire country. The general outpatient clinic quota should improve so that people do not have to be turned away only because of the shortage of beds. If this proposal is not applied, it can result in increased workload. This would mean increased waiting time for the patients. It can also lead to more stress in the employees and more hospital errors made by the staff.
Alternative options
As mentioned before, there was the alternative choice of having two extra acute beds because of the congestion of the acute hospital. This would require for the hospital to close off one ward.
Opportunity Cost
The cessation of one ward would mean that the workload on the doctors and the nurses would increase. This is because it is likely that the number of beds per wards are increased. As it is stated above, the cost of acute bed in the Shatin hospital is quite expensive. The doctors and the nurses are trained and routinely used to caring for the chronically ill. The presence of acute hospital patients would not only increase the stress load it calls for extra training and treatment protocol. Seeing how these patients do present with acute symptoms, it be likely that more doctors are required that have that sort of training. Keeping this in mind, this alternative choice is not being considered. This is because adding acute beds will not only increase the workload but also it would also increase the cost for the hospital as well.
References
Arias, E., Curtin, L.R., Wei, R. & Anderson, R.N. (2008). Us decennial life tables for 1999 — 2001, United States life tables. National Vital Statistics Reports, 57 (1).
Catangui, E.J. & Slark, J. (2012). Nurse-led ward rounds: a valuable contribution to acute stroke care.British Journal Of Nursing, 21 (13), p. 801.
Census and Statistics Department. (2009). Thematic household survey report. 41. [report] Honk Kong: Census and Statistics Department.
Cohen, J. & Deliens, L. (2012). A public health perspective on end of life care. Oxford: Oxford University Press.
Cooper, R.A. (2002). There's a shortage of specialists: is anyone listening?. Academic Medicine, 77 (8), pp. 761 — 766.
Cooper, R.A., Getzen, T.E., Mckee, H.J. & Laud, P. (2002). Economic and demographic trends signal an impending physician shortage. Health Affairs, 21 (1), pp. 140 — 154.
Frich, L.M.H. (2003). Nursing interventions for patients with chronic conditions. Journal Of Advanced Nursing, 44 (2), pp. 137 — 153.
Holden, R.J., Scanlon, M.C., Patel, N.R., Kaushal, R., Escoto, K.H., Brown, R.L., Alper, S.J., Arnold, J.M., Shalaby, T.M., Murkowski, K. & Others (2011). A human factors framework and study of the effect of nursing workload on patient safety and employee quality of working life. BMJ Quality & Safety, 20 (1), pp. 15 — 24.
Hospital Authority. (2013). Hospital Authority Annual Report. [report] Hong Kong.
Hui, E., Ma, H.M., Tang, W.H., Lai, W.S., Au, K.M., Leung, M.T., Ng, J.S., Ng, W.W., Lee, J.S., Li, P.K. & Others (2014). A New Model for End-of-Life Care in Nursing Homes. Journal Of The American Medical Directors Association, 15 (4), pp. 287 — 289.
Kollef, M.H., Sherman, G., Ward, S. & Fraser, V.J. (1999). Inadequate antimicrobial treatment of infectionsa risk factor for hospital mortality among critically ill patients. Chest Journal, 115 (2), pp. 462 — 474.
Kronick, R., Goodman, D.C., Wennberg, J. & Wagner, E. (1993). The marketplace in health care reform — the demographic limitations of managed competition. New England Journal Of Medicine, 328 (2), pp. 148 — 152.
Pak-Yin, L. (n.d.). Hospital authority faces increasing demands on its services. [online] Retrieved from: http://www.scmp.com/comment/insight-opinion/article/1238363/hospital-authority-faces-increasing-demands-its-services [Accessed: 13th April 2014].
Rogers, A.E., Hwang, W., Scott, L.D., Aiken, L.H. & Dinges, D.F. (2004). The working hours of hospital staff nurses and patient safety. Health Affairs, 23 (4), pp. 202 — 212.
Wagner, E.H. (2000). The role of patient care teams in chronic disease management. BMJ: British Medical Journal, 320 (7234), p. 569.
Walsh, B., Steiner, A., Pickering, R.M. & Ward-Basu, J. (2005). Economic evaluation of nurse led intermediate care vs. standard care for post-acute medical patients: cost minimisation analysis of data from a randomised controlled trial. Bmj, 330 (7493), p. 699.
Williamson, T., Rawle, A., Bacon, E., Cooper, E., Davies, N., Eastwood, J., Evans, A., Freeman, S., Green, J., Hindley, G. & Others (2006). An evaluation of a nurse led unit: an action research study. University Of Salford.
---
Are you busy and do not have time to handle your assignment? Are you scared that your paper will not make the grade? Do you have responsibilities that may hinder you from turning in your assignment on time? Are you tired and can barely handle your assignment? Are your grades inconsistent?
Whichever your reason is, it is valid! You can get professional academic help from our service at affordable rates. We have a team of professional academic writers who can handle all your assignments.
Plagiarism free papers
Timely delivery
Any deadline
Skilled, Experienced Native English Writers
Subject-relevant academic writer
Adherence to paper instructions
Ability to tackle bulk assignments
Reasonable prices
24/7 Customer Support
Get superb grades consistently
Online Academic Help With Different Subjects
Literature
Students barely have time to read. We got you! Have your literature essay or book review written without having the hassle of reading the book. You can get your literature paper custom-written for you by our literature specialists.
Finance
Do you struggle with finance? No need to torture yourself if finance is not your cup of tea. You can order your finance paper from our academic writing service and get 100% original work from competent finance experts.
Computer science
Computer science is a tough subject. Fortunately, our computer science experts are up to the match. No need to stress and have sleepless nights. Our academic writers will tackle all your computer science assignments and deliver them on time. Let us handle all your python, java, ruby, JavaScript, php , C+ assignments!
Psychology
While psychology may be an interesting subject, you may lack sufficient time to handle your assignments. Don't despair; by using our academic writing service, you can be assured of perfect grades. Moreover, your grades will be consistent.
Engineering
Engineering is quite a demanding subject. Students face a lot of pressure and barely have enough time to do what they love to do. Our academic writing service got you covered! Our engineering specialists follow the paper instructions and ensure timely delivery of the paper.
Nursing
In the nursing course, you may have difficulties with literature reviews, annotated bibliographies, critical essays, and other assignments. Our nursing assignment writers will offer you professional nursing paper help at low prices.
Sociology
Truth be told, sociology papers can be quite exhausting. Our academic writing service relieves you of fatigue, pressure, and stress. You can relax and have peace of mind as our academic writers handle your sociology assignment.
Business
We take pride in having some of the best business writers in the industry. Our business writers have a lot of experience in the field. They are reliable, and you can be assured of a high-grade paper. They are able to handle business papers of any subject, length, deadline, and difficulty!
Statistics
We boast of having some of the most experienced statistics experts in the industry. Our statistics experts have diverse skills, expertise, and knowledge to handle any kind of assignment. They have access to all kinds of software to get your assignment done.
Law
Writing a law essay may prove to be an insurmountable obstacle, especially when you need to know the peculiarities of the legislative framework. Take advantage of our top-notch law specialists and get superb grades and 100% satisfaction.
What discipline/subjects do you deal in?
We have highlighted some of the most popular subjects we handle above. Those are just a tip of the iceberg. We deal in all academic disciplines since our writers are as diverse. They have been drawn from across all disciplines, and orders are assigned to those writers believed to be the best in the field. In a nutshell, there is no task we cannot handle; all you need to do is place your order with us. As long as your instructions are clear, just trust we shall deliver irrespective of the discipline.
Are your writers competent enough to handle my paper?
Our essay writers are graduates with bachelor's, masters, Ph.D., and doctorate degrees in various subjects. The minimum requirement to be an essay writer with our essay writing service is to have a college degree. All our academic writers have a minimum of two years of academic writing. We have a stringent recruitment process to ensure that we get only the most competent essay writers in the industry. We also ensure that the writers are handsomely compensated for their value. The majority of our writers are native English speakers. As such, the fluency of language and grammar is impeccable.
What if I don't like the paper?
There is a very low likelihood that you won't like the paper.
Reasons being:
When assigning your order, we match the paper's discipline with the writer's field/specialization. Since all our writers are graduates, we match the paper's subject with the field the writer studied. For instance, if it's a nursing paper, only a nursing graduate and writer will handle it. Furthermore, all our writers have academic writing experience and top-notch research skills.
We have a quality assurance that reviews the paper before it gets to you. As such, we ensure that you get a paper that meets the required standard and will most definitely make the grade.
In the event that you don't like your paper:
The writer will revise the paper up to your pleasing. You have unlimited revisions. You simply need to highlight what specifically you don't like about the paper, and the writer will make the amendments. The paper will be revised until you are satisfied. Revisions are free of charge
We will have a different writer write the paper from scratch.
Last resort, if the above does not work, we will refund your money.
Will the professor find out I didn't write the paper myself?
Not at all. All papers are written from scratch. There is no way your tutor or instructor will realize that you did not write the paper yourself. In fact, we recommend using our assignment help services for consistent results.
What if the paper is plagiarized?
We check all papers for plagiarism before we submit them. We use powerful plagiarism checking software such as SafeAssign, LopesWrite, and Turnitin. We also upload the plagiarism report so that you can review it. We understand that plagiarism is academic suicide. We would not take the risk of submitting plagiarized work and jeopardize your academic journey. Furthermore, we do not sell or use prewritten papers, and each paper is written from scratch.
When will I get my paper?
You determine when you get the paper by setting the deadline when placing the order. All papers are delivered within the deadline. We are well aware that we operate in a time-sensitive industry. As such, we have laid out strategies to ensure that the client receives the paper on time and they never miss the deadline. We understand that papers that are submitted late have some points deducted. We do not want you to miss any points due to late submission. We work on beating deadlines by huge margins in order to ensure that you have ample time to review the paper before you submit it.
Will anyone find out that I used your services?
We have a privacy and confidentiality policy that guides our work. We NEVER share any customer information with third parties. Noone will ever know that you used our assignment help services. It's only between you and us. We are bound by our policies to protect the customer's identity and information. All your information, such as your names, phone number, email, order information, and so on, are protected. We have robust security systems that ensure that your data is protected. Hacking our systems is close to impossible, and it has never happened.
How our Assignment  Help Service Works
You fill all the paper instructions in the order form. Make sure you include all the helpful materials so that our academic writers can deliver the perfect paper. It will also help to eliminate unnecessary revisions.
2.      Pay for the order
Proceed to pay for the paper so that it can be assigned to one of our expert academic writers. The paper subject is matched with the writer's area of specialization.
3.      Track the progress
You communicate with the writer and know about the progress of the paper. The client can ask the writer for drafts of the paper. The client can upload extra material and include additional instructions from the lecturer. Receive a paper.
4.      Download the paper
The paper is sent to your email and uploaded to your personal account. You also get a plagiarism report attached to your paper.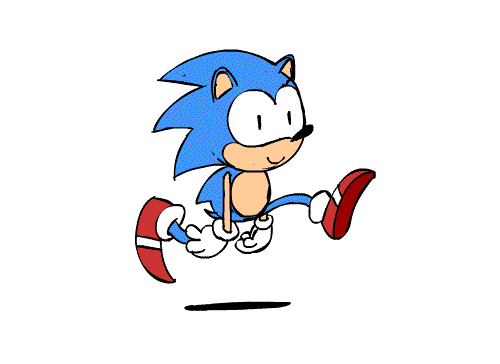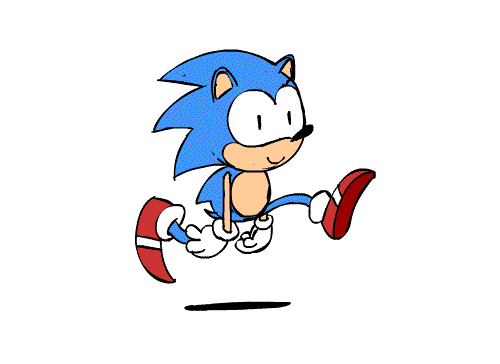 PLACE THIS ORDER OR A SIMILAR ORDER WITH US TODAY AND GET A PERFECT SCORE!!!
---