Racism in sport
Introduction
This research project aims to cover the topic of racism in sport and the campaigns and programs put into place, especially football in the UK in the last year has been massively highlighted in the media. Jarvie and Reid (1997) state race, gender, and sports controversies have become commonplace in the media, but they have been largely ignored in sport. Racism is socially still a problem worldwide however this report will show racism is still a problem in the sport today from grassroots all the way to the high level.  Cutlip et al. (2008) Racism continues to be a pervasive problem throughout world society (Jones, 1997; Ponterotto, Utsey, & Pedersen, 2006). Manifestations of racism are direct and indirect, blatant and subtle in contemporary society (Ridley, 2005).
For many years sport and racism seem to be associated together, going all the way back to the 1936 Berlin Olympics games Jesse Owens caused an uproar by winning 4 gold medals thus eradicating Hitler's idea of "white supremacy". This historic incident not only led to Hitler's failure to acknowledge the greatness of Owens but also resulted in president Roosevelt refusal to invite Owens to the white house as he didn't want to offend conservative voters by being seen with Owens, who was by then one of the world's most famous black sportspeople. (The Sports campus, 2012)
And more recently allegations that Premier league footballer John Terry racially abused an opponent on the pitch have raised an issue that many thoughts had gone away. Despite numerous high-profile campaigns and a truly multicultural workplace, is racism still rife in the premier league. (The Guardian, 2012)
Research question
Is racism in sport still a problem? And if so are the programs in place helping to eradicate this problem?
Aims and hypothesis
It has been argued by many sections within the sporting community that racism in sport is still a problem whilst others have argued that is not the case. The English FA says much has been achieved in making football "safe for all and free from abuse and discrimination", but it recognizes there are many challenges still to be faced.  It has revealed there were 144 incidents of misconduct in which racism was an aggravating factor during the 2011-2012 seasons. (BBC Sport Football, 2012)
There are also campaigns and programs created to try and eradicate and highlight the problems of racism in sport, the main one being Kick It Out which was established as a campaign with the brand name 'Let's Kick Racism Out of Football' in 1993 and as an organization in 1997.
The aim of this research project is to find out if there is a problem of racism in sport and is the programs or campaigns in place working. And will investigate the hypothesis that proves or disprove that "racism in sport still exists" and "campaigns to combat racism in sport are working or not".
Abstract
The topic for this research project is "Racism in Sports?". It starts with an introductory part which has served to elaborate the research topic. Racism is defined as unfair treatment or prejudice or acting with partiality towards someone because of their race. It simply refers to showing favor to the people of your race, at the expense of the other race. The research question for this research proposal is whether there is racism in sports today and if there are structures and policies to deal with that.
The research hypothesis states that: There is no racism in sports. This hypothesis has been disapproved since the research problem is to seek to establish and give evidence as to whether there are instances of racism in different games.
Under a literature review, a number of resources shall be examined to ascertain whether racism exists, or gain information related to racism. Resources include sports journals, the internet, books, etc. In doing analysis, the research will cross-examine different sources of information and the evidence obtained to ascertain whether there is a problem of racism in sports. In the conclusion part, the researcher will give a brief statement of his findings.
Literature review
For many (although certainly not all) participants, fans, and media commentators, racism in professional sport in the UK is now perceived as largely a thing of the past. Any remnants are seen to be perpetrated by a decreasing number of residual bigots, who reside on the terraces rather than in the locker-rooms, management offices, and boardrooms. (Burdsey, D, 2011.)
Racism in sport has in some ways even been denied from high officials such as the FIFA president Sepp Blatter, asked if racism was a problem on the pitch, Blatter had earlier told CNN World Sport: "I would deny it. There is no racism, there is maybe one of the players towards another, and he has a word or a gesture which is not the correct one.  "But also the one who is affected by that, he should say that this is a game". (The Telegraph, 2012).
Remarkably after UEFA fined the Spanish FA after Spain fans racially abused an Italian player during Euro 2012 and Barcelona player Dani Alves said racism in the Spanish game is "uncontrollable". But Angel Villa Llona, president of the Spanish FA and a member of both FIFA and UEFA's executive committee insisted racism was not a problem.
Asked how racism in Spanish football compared to the game in England, which has had two high-profile cases of abuse cases in the last year, Villa Llona said: "There is no racism in Spanish football." (The Independent, 2012).
However, Colin King from the Black and Asian Coaches Association disagrees, he says his organization's 600 members report at least three cases of racism a week, "…from being called things like 'Paki', to the 'N-word'. We've still got the monkey-shouting that takes place from parents and other managers as well. I do park football every week and I see racial abuse consistently." (BBC Sport, 2012)
Over one month prior to the World Cup finals that were held in Australia, rugby in South Africa was rocked by big racism scandals. Geo Cronje was expelled from the squad because of what was termed as his refusal to share a residential room with Quinton Davids, a black player. Davids is one of the greatest stars and plays in Cape Town, for the Western Province and was expected to play a big role significant role in the campaigns for Springbok. Press accounts reported that Cronje had to be ordered by the coach to share a room with Davids during training at Pretoria. However, it was reported that Cronje declined, claiming that he was not ready to share toilet, bathroom, or shower with Davids.
South African Rugby managing director, Rian Oberholzer ordered that Cronje be axed from the squad with an immediate effect. Furious Oberholzer said that they don't tolerate racism in rugby at all and that the allegations would be investigated and evaluations made as to whether there was a necessity for judicial hearing about the same. Ngconde Balfour, who was the Sports Minister, welcomed the move by the coach and said that they should not taint the whole camp due to two or three cases of racism.
Recently, an incident was reported in a playoff a game where Anthony Mundine of St Georges was allegedly involved in abuse. In the report, it was said that he was abused by a professional colleague. Rugby league has been mentioned in so many racial incidents, for example, Billy Boston at one time admitted to that he was a victim of racism where he had suffered a lot of racial abuse over his career of playing but he took it lightly so as not to let it affect his sporting career.
It is said that Boston was a victim of racial abuse in the 1957 incident which actually affected him. Great Britain was about to travel to South Africa for a test series that were so great, the  South Africa players are reported to have said that if Boston was to travel with the team then he would occupy his own room,  separate from the rest of the players. This made him cancel the trip. (Supersport, 2009)
In a different instance, a recent complaint of racism was raised which is said to have occurred during the play offs when St. Helens were entertained by Leeds at Headings. It is Shaun McRae, the coach for St Helens, who filed the complaint claiming that racist remarks were made towards Leeds. Speaking when addressing a press conference, McRae made an announcement that referee John Connolly had made such a statement in his report. He said that they had requested for the remarks to be inserted into the report as racial slur made against one of their players. The reporter says that the player alleged to have made such statements didn't apologize adequately and therefore the matter was not fully resolved. It is Leeds and the RFL to establish what exactly occurred because there was a need to ensure that racism doesn't become a normal thing.
Although the national Rugby Team of New Zeeland is renowned for continued success, it has occasionally received claims of racism. We are told that there has been arising cases of controversy in the tours to South Africa on the international stage. The 1981 tour to South Africa was the most famous for this matter. We are told that the tour attracted worldwide criticism since many states did boycott South Africa due to the rampant cases of apartheid. Domestically, there has been witnessed various cases of racial abuse in the Super Rugby Competition. Instances of racism have also been witnessed in club rugby and college rugby.
Racism is a very serious issue infringing the rights of players. Due to such cases of racism and apartheid in South Africa, the New Zealand Rugby Union had a policy of not selecting players who were referred to as Maori, for South African tours prior to 1971. The tours were highly criticized, both internally and externally with the coining of a slogan "No Maori, No Tour" which became so prominent in New Zealand. The Human Rights Commission has recently commended this as the beginning point for campaigns meant to stop such tours. Halt All Racist Tours (HALT), which is a rugby tour group, which is anti-racist in nature, came out strongly to protest against future game events between New Zealand and South Africa. This pressure caused many of the tours to be called off.
According to Jeremy Lin, racism possibly played some role in what he termed as his reaction to his growth towards his fame in New York. He goes ahead to say that there is evidence of anti-Asian racism in basketball, and were it not for that, Jeremy would have played in New York throughout his career. According to GQ Magazine, Lin claimed that today there is a lot of stereotypes and perceptions of Asian- Americans which are out there. The fact that he is an Asian- American causes it to be harder to believe. He boldly says that he is going to play better for much more time, with the intention of wanting to make some people believe that he is an Asian.
Vile racism got high during a basketball game for boys that were held in Pittsburg. This resulted when fans from a school which comprises of almost all- white suburban rushed in the entire court in, wearing banana suits and shouting to their topmost voices, referring their rivals as monkeys playing in African-American dominated school. The fans besieged the Monessen players and started making loud monkey noises, and yelling a racial slur at the Monessen players. Some Monessen parents allege that similar racist shouts were made by the Brentwood, referring the Greyhounds as mere cotton pickers and monkeys. It is told that the Director of Security who was on duty failed to take necessary measures to combat the incidence, but just sat back to watch things go wrong.
Analysis
The research question that this research proposal seeks to answer is whether racism is still an issue in sports. Out of the great amount of literature review that has been given in preceding subheading, it is clear that there are numerous cases of racism in various types of games all over the world. In football, the situation seems more alarming than the rest of all. The sad part of this discussion is that some high profile officials even don't agree that racism is a problem in sports. They completely deny it, arguing that there could be one or two cases of such but that does not warrant them to term it a serious challenge.
We have noted that, when the FIFA president Sepp Blatter was asked whether racism was a real problem in the pitch, Blatter denied it in CNN World Sport. He plainly claimed that there is no racism at all. All he said is that there could be some sort of friction between some players but that does not amount to racism. (Supersport, 2010 This statement is so ridiculous since we know very well that football has for long been surrounded by continuous cases of racism.
We have seen Black (African) and Asian players being racially mistreated by their counterparts. Apart from Sepp Blatter, Angel Villa Liona (president of the Spanish FA and UEFA's executive committee) also echoed similar words. When UEFA took an initiative of fining the Spanish FA following racial abuse of an Italian player by fans from Spain, Dani Alves spoke out openly that is so hard to control racism in Spain. However, Angel Villa Liona emphasized that racism was not a problem. There is the denial by officials that there is perpetration of racial prejudice.
Apart from football, other sports facing racial challenges include rugby, basketball, athletics, and handball among others. In rugby, we meet various cases of racism across the world. New Zealand is among the teams that perform so well in rugby. However, racism has tainted its image. In the early years of the 70s, we are told that Black players were greatly condemned by their counterparts. Asian-American players also received their share of the blow. We are made to understand that that team rarely visited South Africa due to what was termed as alarming cases of racism, especially those days.
In the Super Rugby competition, New Zealand has five teams. The competition is powerfully contested between themselves, South Africa and Australia. Although there has been a significant success in the exercise, racism has plagued off some teams. New Zealand is a diverse nation characterized by wide cultural background and the management of the Super Rugby teams do reflect this. We are told that the issue has nothing to do with the policies and actions of the teams, but rather is a stereotyped behavior perpetrated by the aging supporters of the same. We are told that racial slur is a common disease amongst the aging fans of rugby.
We are told of a certain tour to South Africa that took place in 1981 which was so controversial. There exploded protests all over the nation of New Zealand. Many of these descended into violence and almost divided the nation into two sides that were opposing each other. We are told that there were more than two hundred protests, with about fifteen hundred of them being arrested. The protest was not purely based on rugby, but also on moral values and societal structure. Such protest campaigns did galvanize and strengthen the anti-racist movement of New Zealand.
In the year 2010, a suggestion was issued that the policy of selection of teams followed by the Crusaders Racial Selection Policy was itself enhancing perpetration of racism. It was alleged that the policy of the crusaders advocated for the inclusion of only three non-European players. This accusation was made by Andy Haden, pointing out that this policy allowed the Crusaders to racially discriminate in the sense that they could select various races based on their suitability to various positions. The players and also the Prime Minister rejected those allegations and even now the debate still goes on. Regardless of whether this holds water or not, it has helped point out that not all players are equal in skill and that there is a high chance that racism is still practiced at the decision making the level of clubs.
We have many cases of racism in basketball. It is reported by media from the Pittsburgh Brentwood High School, the basketball competition which takes place annually between Brentwood High, Monessen and Pittsburgh High turned chaotic. This arose when two teams headed to their rooms after the halftime break, three supporters from the Brentwood ran onto the pitch covering themselves with banana suits. These stereotyped fans besieged the players from the Brentwood High and began hurling shouts of words that were purely full of racial sentiments.
They were calling them monkeys! It is astonishing that although the security director was available, he never made any attempts to restore order. A parent from Monessen high was shocked that no one was doing anything to stop the behavior. Calling such names like "cotton pickers and monkeys" to your opponents is a high degree of manifesting racism. A staff writer from Valley Independent whose name is Jeremy Sellew said that Joseph Kozarian, who was charged with the administration of security in Brentwood, was on duty at the game. However, he negligently failed to execute his mandate. It is claimed that the security director was seen seated somewhere at the back and at times he smiled and laughed with the fans.
A number of policies have been put in place to combat racism in sports. These measures have to somehow help reduce incidences. UEFA has strengthened its measures against racism, and increased partnership with other bodies like FIFPro to actively support campaigns meant to banish this vice from football. The governing body for the European football has too partnered with the Football Against Racism in Europe (FARE) network. They cooperate to condemn racial discrimination in the continent.
UEFA has allocated significant financial support to the FARE, with both bodies staging events and doing publications in the biggest football matches in Europe. This is meant to advocate a message of no tolerance for all sorts of discrimination and racism. UEFA make use of its premier club competitions on every October to stress its strong stand against racism. Teams are accompanied onto the court by children wearing T-shirts labeled "Unite against Racism." Captains of the teams are too required to wear armbands indicated "Unite Against Racism."
Strong penalties are imposed on any player who tries to perpetuate racism. We have seen some players from England bear heavy fines due to racism. Players like John Terry served match bans, in addition to heavy fines.
All these policies and many others have been put in place to address the issue of racism. However, the policies don't seem to bear many fruits and much is required.
Our research hypothesis is therefore disapproved because we can see that racism is still a problem in sports.
Conclusion
Racism has somehow gone down in English football, but it has not gone away. Out of the literature review that has been conducted and the analysis of the same, it comes out clearly that racism is still a major problem in sports. In football, the problem is more rampant than in other sports. This helps to answer our research question which sought to find out whether racism is still a major problem in sports today. It has been established that racism is still high, with some officials perpetuating it indirectly.
Although some of these top-level officials seem to deny it, research has established that some stereotype fans still perpetuate it. The proposal has established that a number of structures and policies have been put in place to combat racism, including heavy fines and the establishment of bodies like FARE. However, these structures have not performed to the expectation and much is still required.
Reference list
Burdsey, D. (2011). That Joke Isn't Funny Anymore: Racial Microaggressions, Colour-Blind Ideology and the Mitigation of Racism in English Men's First-Class Cricket, Sociology of Sport Journal, 2011, 28, 261-283, Brighton.
Jarvie, G., & Reid, I. (1997). Race relations, sociology of sport, and the new politics of race and racism. Leisure Studies 16, 211–219.
Jones, J. M. (1997). Prejudice and racism (2nd ed.). New York: McGraw-Hill.
Ponterotto, J. G., Utsey, S. O., & Pedersen, P. B. (2006). Preventing prejudice: A guide for
Ridley, C. R. (2005). Overcoming unintentional racism in counseling and therapy: A practitioner's guide to intentional intervention (2nd ed.). Thousand Oaks, CA: Sage.
Shawn, Utsey, G Joseph, Ponterotto, SP. (2008). Prejudice and Racism, the Year 2008—
Still Going Strong: Research on Reducing Prejudice With Recommended Methodological    Advances, Virginia.
http://www.telegraph.co.uk/sport/football/international/8895589/Sepp-Blatters-condescending-comments-on-racism-blasted-by-Manchester-United-defender-Rio-Ferdinand.html
http://www.independent.co.uk/sport/football/european/racism-does-not-exist-in-spain-says-football-chief-8205758.html
http://www.bbc.co.uk/sport/0/football/20365922
http://www.thesportscampus.com/2008071920/articles/racism-in-sports
http://enargywebzine.eu/spip.php?article150
http://explore.tandfonline.com/content/pgas/racism-in-sport.php
http://en.wikipedia.org/wiki/Racism_in_New_Zealand_Rugby
http://www.panapress.com/Racism-scandal-rocks-South-African-rugby–12-489931-34-lang1-index.html
http://www.ruggaworld.com/2013/01/17/racism-and-rugby/
http://www.wires.u-net.com/racismrl.htm
http://www.sportsabyss.com/Home/V/37412S
http://www.publications.parliament.uk/pa/cm201213/cmselect/cmcumeds/89/89vw02.htm
http://sports.yahoo.com/news/soccer-balotelli-says-game-not-doing-enough-combat-163614762–sow.htm
http://allsports.com.ng/2012/12/21/english-fa-look-to-combat-racism-with-cultural-lessons/
http://en.wikipedia.org/wiki/Racism_in_association_football
http://www.uefa.com/uefa/socialresponsibility/antiracism/index.html
http://www.furd.org/default.asp?intPageID=46
Time schedule
What
How/when
Abstract
Last thing to do before proofreading

2nd April 2013

Introduction
Why I have done the study, a broad outline of the subject, research question, aims, and hypothesis.

Researching at least four or more articles  relating to my topic area ready for the 4th December proposal deadline

Literature review
Review the topic area and what has been written about it. Be critical of the studies including their strengths and  limitations

Use Discovery and Google Scholar to gather Journal articles. Read 2 per week by Christmas. Write up by 24th January 2013

Analysis
Analysis of all the info, evidence and question and disprove the hypothesis. Create a better understanding of the research found.
Use evidence required and begin the analysis by Jan 29th and to be achieved March 7th.
Conclusion
Summary of all the findings
The conclusion to be achieved by 1st April.
---
Are you busy and do not have time to handle your assignment? Are you scared that your paper will not make the grade? Do you have responsibilities that may hinder you from turning in your assignment on time? Are you tired and can barely handle your assignment? Are your grades inconsistent?
Whichever your reason is, it is valid! You can get professional academic help from our service at affordable rates. We have a team of professional academic writers who can handle all your assignments.
Plagiarism free papers
Timely delivery
Any deadline
Skilled, Experienced Native English Writers
Subject-relevant academic writer
Adherence to paper instructions
Ability to tackle bulk assignments
Reasonable prices
24/7 Customer Support
Get superb grades consistently
Online Academic Help With Different Subjects
Literature
Students barely have time to read. We got you! Have your literature essay or book review written without having the hassle of reading the book. You can get your literature paper custom-written for you by our literature specialists.
Finance
Do you struggle with finance? No need to torture yourself if finance is not your cup of tea. You can order your finance paper from our academic writing service and get 100% original work from competent finance experts.
Computer science
Computer science is a tough subject. Fortunately, our computer science experts are up to the match. No need to stress and have sleepless nights. Our academic writers will tackle all your computer science assignments and deliver them on time. Let us handle all your python, java, ruby, JavaScript, php , C+ assignments!
Psychology
While psychology may be an interesting subject, you may lack sufficient time to handle your assignments. Don't despair; by using our academic writing service, you can be assured of perfect grades. Moreover, your grades will be consistent.
Engineering
Engineering is quite a demanding subject. Students face a lot of pressure and barely have enough time to do what they love to do. Our academic writing service got you covered! Our engineering specialists follow the paper instructions and ensure timely delivery of the paper.
Nursing
In the nursing course, you may have difficulties with literature reviews, annotated bibliographies, critical essays, and other assignments. Our nursing assignment writers will offer you professional nursing paper help at low prices.
Sociology
Truth be told, sociology papers can be quite exhausting. Our academic writing service relieves you of fatigue, pressure, and stress. You can relax and have peace of mind as our academic writers handle your sociology assignment.
Business
We take pride in having some of the best business writers in the industry. Our business writers have a lot of experience in the field. They are reliable, and you can be assured of a high-grade paper. They are able to handle business papers of any subject, length, deadline, and difficulty!
Statistics
We boast of having some of the most experienced statistics experts in the industry. Our statistics experts have diverse skills, expertise, and knowledge to handle any kind of assignment. They have access to all kinds of software to get your assignment done.
Law
Writing a law essay may prove to be an insurmountable obstacle, especially when you need to know the peculiarities of the legislative framework. Take advantage of our top-notch law specialists and get superb grades and 100% satisfaction.
What discipline/subjects do you deal in?
We have highlighted some of the most popular subjects we handle above. Those are just a tip of the iceberg. We deal in all academic disciplines since our writers are as diverse. They have been drawn from across all disciplines, and orders are assigned to those writers believed to be the best in the field. In a nutshell, there is no task we cannot handle; all you need to do is place your order with us. As long as your instructions are clear, just trust we shall deliver irrespective of the discipline.
Are your writers competent enough to handle my paper?
Our essay writers are graduates with bachelor's, masters, Ph.D., and doctorate degrees in various subjects. The minimum requirement to be an essay writer with our essay writing service is to have a college degree. All our academic writers have a minimum of two years of academic writing. We have a stringent recruitment process to ensure that we get only the most competent essay writers in the industry. We also ensure that the writers are handsomely compensated for their value. The majority of our writers are native English speakers. As such, the fluency of language and grammar is impeccable.
What if I don't like the paper?
There is a very low likelihood that you won't like the paper.
Reasons being:
When assigning your order, we match the paper's discipline with the writer's field/specialization. Since all our writers are graduates, we match the paper's subject with the field the writer studied. For instance, if it's a nursing paper, only a nursing graduate and writer will handle it. Furthermore, all our writers have academic writing experience and top-notch research skills.
We have a quality assurance that reviews the paper before it gets to you. As such, we ensure that you get a paper that meets the required standard and will most definitely make the grade.
In the event that you don't like your paper:
The writer will revise the paper up to your pleasing. You have unlimited revisions. You simply need to highlight what specifically you don't like about the paper, and the writer will make the amendments. The paper will be revised until you are satisfied. Revisions are free of charge
We will have a different writer write the paper from scratch.
Last resort, if the above does not work, we will refund your money.
Will the professor find out I didn't write the paper myself?
Not at all. All papers are written from scratch. There is no way your tutor or instructor will realize that you did not write the paper yourself. In fact, we recommend using our assignment help services for consistent results.
What if the paper is plagiarized?
We check all papers for plagiarism before we submit them. We use powerful plagiarism checking software such as SafeAssign, LopesWrite, and Turnitin. We also upload the plagiarism report so that you can review it. We understand that plagiarism is academic suicide. We would not take the risk of submitting plagiarized work and jeopardize your academic journey. Furthermore, we do not sell or use prewritten papers, and each paper is written from scratch.
When will I get my paper?
You determine when you get the paper by setting the deadline when placing the order. All papers are delivered within the deadline. We are well aware that we operate in a time-sensitive industry. As such, we have laid out strategies to ensure that the client receives the paper on time and they never miss the deadline. We understand that papers that are submitted late have some points deducted. We do not want you to miss any points due to late submission. We work on beating deadlines by huge margins in order to ensure that you have ample time to review the paper before you submit it.
Will anyone find out that I used your services?
We have a privacy and confidentiality policy that guides our work. We NEVER share any customer information with third parties. Noone will ever know that you used our assignment help services. It's only between you and us. We are bound by our policies to protect the customer's identity and information. All your information, such as your names, phone number, email, order information, and so on, are protected. We have robust security systems that ensure that your data is protected. Hacking our systems is close to impossible, and it has never happened.
How our Assignment  Help Service Works
You fill all the paper instructions in the order form. Make sure you include all the helpful materials so that our academic writers can deliver the perfect paper. It will also help to eliminate unnecessary revisions.
2.      Pay for the order
Proceed to pay for the paper so that it can be assigned to one of our expert academic writers. The paper subject is matched with the writer's area of specialization.
3.      Track the progress
You communicate with the writer and know about the progress of the paper. The client can ask the writer for drafts of the paper. The client can upload extra material and include additional instructions from the lecturer. Receive a paper.
4.      Download the paper
The paper is sent to your email and uploaded to your personal account. You also get a plagiarism report attached to your paper.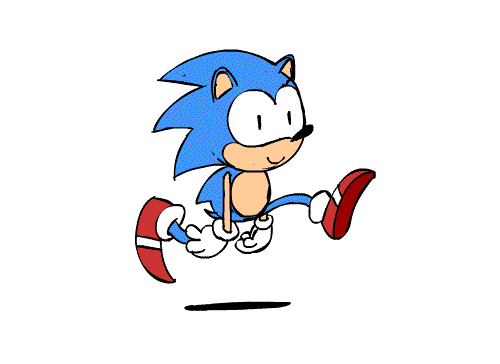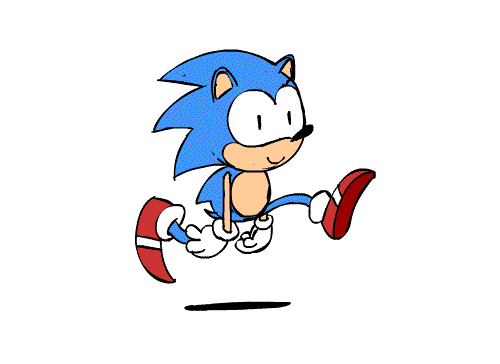 PLACE THIS ORDER OR A SIMILAR ORDER WITH US TODAY AND GET A PERFECT SCORE!!!
---