Facility Research Red Rock Country Club
Red Rock Country Club Facilities Analysis:
The Red Rock Country Club is a private country club/resort that offers the finest in amenities, including a variety of recreation offerings with a strong focus around golf, other outdoor offerings as well as a variety of social events and opportunities. The Red Rock Country Club Website located at www.redrockcountryclub.comstresses several major offerings of the Club:
Energy, Sport, Relaxation
The most prestigious social calendar in the community, Red Rock Country Club offers an exclusive, truly private setting where Members enjoy an incomparable level of personal attention.
Fabulous
From natural beauty, to world-class amenities, and a wide array of year-round events for Members, Red Rock Country Club offers a privileged few a lifestyle unparalleled in Las Vegas.
Two Arnold Palmer Signature Courses
Rolling fairways, dramatic water features and multi-tiered greens characterize the 7001-yard, par-72 Private Mountain Course and the 6883-yard, par-72 Public Arroyo Course at Red Rock Country Club. With a minimum of five tee placements per hole, players of all levels can enjoy a challenging and exhilarating world-class golfing experience.
Refreshing
The Sports Club provides Members with a wide variety of ways to exercise, unwind or simply relax. From being pampered in a private massage suite to perfecting your serve on the tennis courts, the choices are virtually endless. (Red Rock Country Club Website:Overview (http://www.redrockcountryclub.com/countryclub/overview.html)
The Club is located in the beautiful and exciting Las Vegas Nevada, in an idyllic location that is centered in an exclusive gated community called Summerlin, a Master Planned Community and one of America's best selling communities, according to the Red Rock Club Website. (Location: (http://www.redrockcountryclub.com/countryclub/location.html)
Conception and Plan/Financing/Marketing:
The Red Rock Country Club is a private oasis that is the center of the social and recreational amenities offered by the Sunrise Colony Company, as a part of the larger development of Summerlin and the is the agency that conceived of the Red Rock Country Club as the axis of the plan. The mastermind behind both the Club and the Red Rocks Community is the Sunrise Colony Company President and CEO William Bone, who allocated funds to develop the idyllic location, through his development company, which specializes in the development and maintenance of golf courses. Sunrise Colony Company is designated a vertically integrated company as their initial goal was to develop and manage golf courses but in the last thirty five years has diversified to the development and management of exclusive gated communities, surrounding their award winning golf courses. Sunrise Company was the winner of the 1999 and 2002 National Housing Quality Silver Award: For Commitment to Quality and is currently developing four award winning country club communities in Nevada, California and Texas in addition to a 35-year history of award winning golf coarse, community and estate construction and administration, including eight other facilities similar to the Red Rock Country Club. (Sunrise Company Website at (http://www.sunriseco.com/)
In 1997, concept plans were submitted to the Clark County Planning commission and approved, construction of Red Rock Country Club Community began in 1998, with the Red Rock Country Club building and grounds developed after the first phase of the community construction began to receive revenue from club fees paid by homeowners. The Summerlin Community and Red Rocks Country Club Community are considered still in development, as the final home count will reach the approved 1,160 homes. (Expanded from the original approval of 1,100 semi-costom single family homes) (Sunrise Company Website at (http://www.sunriseco.com/)The Summerlin Community, of which the Red Rocks Country Club and Community is a part currently spans 22,500 acres located in the shadow of the Spring Mountain Range and the Red Rock Canyon National Conservation Area with the overriding development agent being Howard Hughes Corporation. (Summerlin Community Website at (http://www.summerlin.com/home.html) The Sunrise Company was the financial source of the Red Rocks Country Club, as a result of their success in the development sales and administration of many other clubs and several other planned communities. Membership fees are a way to ensure continued support and availability of the facilities at Red Rock Country Club and this as well as the event fees will continue to do so in the foreseeable future. The homes within the Red Rock Country club community range from between $400 and $2 million dollars.
Marketing
Project promotion was a shared venture between the Summerlin Community marketing plan as well as the Red Rocks Country Club Community. Adds, newspaper, television, brochures and displays of the Summerlin Community featured the Red Rocks Country club as one of the many recreational offerings in the development, which is structured as a multi-use community with both business and residential villages, all with differing themes and architectural affect. Red Rocks Country Club and the "village" surrounding it are promoted as an aspect of the larger community that revolves around golf and other outdoor recreation offerings through the Country Club.
Red Rock Country Club offers two classifications of membership: Resident and Invitational. Resident Memberships will be offered to owners of property in the Red Rock Country Club community. Invitational Memberships will be offered to persons who do not own property in the Red Rock Country Club community. If an Invitational Member acquires a residence or home site in the Red Rock Country Club community, the Invitational Membership will automatically be converted to a Resident Membership upon submission of a new Agreement. (Red Rocks Country Club Website: Membership (http://www.redrockcountryclub.com/membership/opportunities.html)
Internet, referrals from current members with incentives, marketing to local residents outside the club community are all sources of membership. Additionally, current promotion occurs in the area of executive and company membership packages, are promoted, as well as family memberships through flyers to the local community and direct mail to home buyers in the larger Summerlin Community, when the purchase price of their new home exceeds $650,000 or high rise condominiums over $750,000 dollars. The Summerlin News, a publication for all Summerlin residents is also a good source of promotion and 88% of the current membership lives within the Summerlin Community. The Red Rocks Country Club membership is confirmed through an application process by a membership committee that is elected among members every year, the committee is also responsible for marketing and promoting marketing changes. Lastly a Sampler Flyer package is offered to resident and non-resident members at a cost of $5,000 dollars per year plus club fees. The building company Toll Brother's Homebuilders is in close communication with the Club and provides a list of new home purchasers to the club so the club can contact them to inquire about their interest in membership to the club.
Construction:
The contract for construction of the Red Rock Country club was awarded to Reoll Construction, who built all the facilities including the clubhouse and the architect in charge of building was Altevers.
Architect: Altevers Associates – Robert J. Altevers, AIA; Dave C. Irelan, AIA; Clifton Smith and Aimee Altevers
Civil Engineer: VTN Nevada
Electrical Engineer: Konsortum 1
General Contractor: Roel Construction
Interior Designer: Altevers International
Landscape Architect: HSA Design Group
Mechanical Engineer: Glumac International
Structural Engineer: Grayner Engineering
According to the University of Las Vegas, Nevada Architecture Studies Library, the foundation of the design as the design team indicated was as follows:
Design Approach: Surrounded by the Red Rock Canyon National Conservation Park, the design concept for the country club was inspired by the terrain's natural beauty. The combination of the Prairie design style, building materials and architectural details resulted in a facility that exists in harmony with the landscape. (University of LV Libraries Website at (http://www.library.unlv.edu/arch/aia/awa2003/b03016.html)
The construction of the golf courses, of which there are two the private Mountain Course and the resort Arroyo Course (completed in 2003) were conceived and conducted by Arnold Palmer Coarse Design Company. (Sunrise Company Website: Profile (http://www.sunriseco.com/profile.html)
Start Up Costs
Initial investment for the country club and community was in fart organized by the investment and funding group Colony Capital (Colony Capital Website: Investments (http://www.colonyinc.com/residential.php) but as the Red Rocks Country Club is not a publicly traded entity information about the amount of initial investment is very limited.
6. ***List at least THREE of the following preliminary costs: site acquisition, cost of bond issue, site development, construction costs, promotion and publicity.
A:
Maintenance and Management
Currently there are two major construction and/or maintenance issues and they are a recent event of cracking and leaking in the ceiling area of the clubhouse. The problem has recently been resolved through patching and painting but will continue to be monitored and maintained through careful consideration of drainage issues and interior movement of the structure. An additional maintenance problem that is in constant consideration is the need to effectively and efficiently utilize scarce water resources as water is a constant need for golf courses and best practices are essential to the ability of the courses to stay green and attractive, as is demanded by the facility and the people who use it. Water/Irrigation is the largest overhead expense of the club, and limitations of daily water usage are in place internally, to maintain environmental and financial responsibilities as a professional business must. New home construction in the community also alters water usage issues. Bob Wilbert is the head of maintenance of the facility and oversees all internal and subcontracted maintenance and upkeep of the grounds and facilities.
The administrative structure of the facility includes:
Successful criteria employment
General Manger oversees all staff, including temporary and permanent employees in catering and facilities management
Controller facilitates all accounting and financial needs and maintains records.
The facility does not offer a box office or ticketing, but reservations for golf and tennis are suggested. The facility has 550 golf members and over 1000 sport and social members. So use of the tennis and golf facilities are in high demand. The golf shop schedules tee times every 10 minutes and the tennis facility has 30 minute to 3 hours reservations for tennis courts. Availability for walk in is always a possibility but does not take priority over scheduled events.
10. ***Does the facility meet ADA requirements? In which areas are they compliant? Not compliant?
A: Compliant in all ADA requirements
Miscellaneous Facilities Issues:
The parking structure of the facility has approximately 250 spots plus 75 spots for complimentary and event valet parking. The facility is not a covered structure simply because there is very limited demand for parking space. The valet parking is maintained and managed by Jason Pagan. All of the revenue, from tips to valet personnel is pooled and dispersed at the end of each week, dependent on hours worked. Parking is complimentary and therefore does not require high levels of staff, excluding special event parking. Many guests to the facility maintain personal golf carts and therefore enter and exit the facilities using this alternative transportation, from their homes in the surrounding community, hence the lack of series demand for parking
The Country Club offers dining, social events, golf, tennis, swimming, a toddler day care facility, a gym/exercise room, a Golf Pro-Shop as well as a golf pro-available for scheduled lessons, as well as banquet and other dining facilities. Our facility is a private facility, but we do offer buyouts for the dining areas and do host weddings and other special events, when they are scheduled. The cost of membership varies from as low as $3,000 for a social membership to as high as $40,000 for a full golf membership. Most of our membership (65%) comes from inside the Red Rock Community and 88% total from the whole of the Summerlin community.
Risk management is taken very seriously at the Country club and a monthly safety meeting takes place among employees with Judy Check supervising the meetings and developing the agenda. All the employees and the membership board are required to attend the monthly meeting to discuss, concerns, problems and any safety incidents, which have occurred in the previous 30 days. The General Manager also picks 12 topics to discuss at every meeting to ensure that the meetings are productive and elicit learning even in the event that there are no known issues or incidents to discuss.
Additional points of interest with regard to the facility include a computerized lighting panel in main clubhouse that is designed to ease the usage of electricity and can be programmed to maintain regular scheduled lighting needs, both in the building and on the grounds, as well as allow for unforeseen needs. There are also automatic shades on windows, to conserve electricity and maintain the lighting in each room, as much as possible from natural sources. Each department also has a designated storage unit to facilitate the reduction of loss among departments. The grandeur of the building can be seen through the many photos available on the websites in this work of the architecture, inside and out as well as detailed plans of the Summerlin community overall, the Red Rock Country Club Community and specific catering locations inside the facility, in addition to the few examples here:
Physical safety measure in the facility include smoke detectors-monitored fire and security system, automated sprinkler systems, and of coarse fire exit doors in every room.
The budget plan of the facility is a zero-based budget, meaning that the budget for the fiscal year begins again, and old issues in the budget have to be cleared before the fiscal turn over. In this manner the accounting controller, General Manger and each department supervisor is aware of the financial issues for each upcoming year and resolves old issues before the new year begins. The fiscal year is a calendar year, though all tax issues follow the quarterly and yearly standard plan for the state, federal and local entities. The controller is also responsible for tax and revenue issues overseen by the GM. There is an accrual system outlying the entire system as well. Revenue and line item expenses are as follows.
Revenue: membership dues, merchandise, food sales and beverage sales, lessons/clinics, banquets/special events are large revenue earners.
Expense: payroll, electricity, water which is extremely big with golf courses and it's their biggest expense, taxes, marketing.
The only lighting requirements for the facility that have come to managements attention in the last several years includes a plan to ensure lighting of the parking facilities at night. The building lighting requirements are not outlined but are controlled through the computerized central lighting system, for the most part, for cost effective and environmental reasons but not as a regulatory function of the community and/or local ordinances.
Heating and ventilation requirements are maintained through the use of electricity and are operated, again by a centralized panel located in the clubhouse for environmental and efficiency reasons.
Spectator seating is really only needed on the tennis facilities of the operation and is designed in the following manner: There is a stadium court that holds all of the major events. In the stadium court there is seating for 200 people. The golf course was not intentionally built to host spectators or major golf tournaments but when we hold events members provide their own transportation to and from events, often sitting in golf carts or standing around cordoned off areas around the greens, established per event to reduce interference with the event. Seating for meals is available on a first come first serve basis though dinner reservations are accepted and RSVP is required for limited events.
Locker rooms are offered to members and lockers are utilized on a fee basis at $15 a month, usually paid annually. There are also 50 lockers in both the Men's and Women's locker rooms set aside for guests of members and are complementary, with check out. These lockers are typically used when large member-guest functions occur, but are available on a daily basis for guests. There are 6 toilets in the sports facilties- Men's and women's, steam room, 4 shower heads / all grooming accessories, razors, toothbrushes, ect., towel service/shoe shine service, are available and in total there are 388 lockers for men and 184 lockers for women.
Vehicular patterns are as follows: Many members have private golf cars which they usually drive to and from the club. All other traffic to the facility enters through one road. There is a divider/median in the center of the road so it is easy to see which way is in and which way is out. Every guest must go through a guarded gate to enter the clubhouse and members and employees have stickers and transponders to get through the gate with no hassle. There is very little walking traffic to and from the club.
Community use of the facility is limited because the facility is private. All of the homeowners have a minimum of the social membership, so they are allowed in the dining areas. As the memberships become more expensive the percentage of the homeowners has been going down, but it will remain high as new homeowners enter the area and as the overall area of the Summerlin is further developed. The community could be said to be exclusive and independent of the outside, though social events are essential to the functioning of the club and "village" it supports, they are for members and guests of members only, in most cases
Scheduling in the facility is structured in this manner: Each department of the facility has a manager who schedules appropriately. Each department runs different functions so obviously scheduling may get hectic. Management positions are typically at the facility from 9-5 M-F. The GM usually works 6 days a week. The golf shop and tennis/exercise areas are open 12 months a year and typically are open 7 days a week from sun up to sun down. The pool area is seasonal which is open from May to September. The valet parking is always on duty. Special events call for scheduling changes. Some events run to late in the night such as 2 or 3 a.m. And require additional (sometimes on-call temporary) valet as well as food and beverage staff.
Graphics and signage are well used at the facility. There is an information board when you walk in the front door. The golf shop, tennis shop and both locker rooms have an information board as well. This is how the staff communicates with the membership indirectly. In a private facility, many times members do not need too much signage because this is their home away from home and they would like it to feel that way. There are obviously appropriate exit signage for tournaments and special events both the golf shop and tennis shop have a scoreboard set up. We always have enough staff to help guests get around so there is not much need for additional or extraneous signage.
Conclusion:
This facilities Analysis provides a clear assessment of the type of facility that Red Rock Country Club is as well as the foundational information about its faculties and the management thereof. It has existed sin 1998 and is a part of the local and regional development trend, around gated, exclusive and custom residential communities. The emphasis of this particular community is golf and much of the recreational and facilities offerings are associated with golf and other outdoor recreation. The Club is a private club and therefore has little outside impact but is all inclusive to those who are members, most of whom live in the surrounding community of the club house or the greater community of Summerlin.
References
Red Rock Country Club Website www.redrockcountryclub.com
Sunrise Company Website at http://www.sunriseco.com/
Summerlin Community Website at http://www.summerlin.com/home.html
University of LV Libraries Website at http://www.library.unlv.edu/arch/aia/awa2003/b03016.html
Map of Grounds
Example of event location Map below (all other rooms layout on website) with current, available event pricing schedule.
---
Are you busy and do not have time to handle your assignment? Are you scared that your paper will not make the grade? Do you have responsibilities that may hinder you from turning in your assignment on time? Are you tired and can barely handle your assignment? Are your grades inconsistent?
Whichever your reason is, it is valid! You can get professional academic help from our service at affordable rates. We have a team of professional academic writers who can handle all your assignments.
Plagiarism free papers
Timely delivery
Any deadline
Skilled, Experienced Native English Writers
Subject-relevant academic writer
Adherence to paper instructions
Ability to tackle bulk assignments
Reasonable prices
24/7 Customer Support
Get superb grades consistently
Online Academic Help With Different Subjects
Literature
Students barely have time to read. We got you! Have your literature essay or book review written without having the hassle of reading the book. You can get your literature paper custom-written for you by our literature specialists.
Finance
Do you struggle with finance? No need to torture yourself if finance is not your cup of tea. You can order your finance paper from our academic writing service and get 100% original work from competent finance experts.
Computer science
Computer science is a tough subject. Fortunately, our computer science experts are up to the match. No need to stress and have sleepless nights. Our academic writers will tackle all your computer science assignments and deliver them on time. Let us handle all your python, java, ruby, JavaScript, php , C+ assignments!
Psychology
While psychology may be an interesting subject, you may lack sufficient time to handle your assignments. Don't despair; by using our academic writing service, you can be assured of perfect grades. Moreover, your grades will be consistent.
Engineering
Engineering is quite a demanding subject. Students face a lot of pressure and barely have enough time to do what they love to do. Our academic writing service got you covered! Our engineering specialists follow the paper instructions and ensure timely delivery of the paper.
Nursing
In the nursing course, you may have difficulties with literature reviews, annotated bibliographies, critical essays, and other assignments. Our nursing assignment writers will offer you professional nursing paper help at low prices.
Sociology
Truth be told, sociology papers can be quite exhausting. Our academic writing service relieves you of fatigue, pressure, and stress. You can relax and have peace of mind as our academic writers handle your sociology assignment.
Business
We take pride in having some of the best business writers in the industry. Our business writers have a lot of experience in the field. They are reliable, and you can be assured of a high-grade paper. They are able to handle business papers of any subject, length, deadline, and difficulty!
Statistics
We boast of having some of the most experienced statistics experts in the industry. Our statistics experts have diverse skills, expertise, and knowledge to handle any kind of assignment. They have access to all kinds of software to get your assignment done.
Law
Writing a law essay may prove to be an insurmountable obstacle, especially when you need to know the peculiarities of the legislative framework. Take advantage of our top-notch law specialists and get superb grades and 100% satisfaction.
What discipline/subjects do you deal in?
We have highlighted some of the most popular subjects we handle above. Those are just a tip of the iceberg. We deal in all academic disciplines since our writers are as diverse. They have been drawn from across all disciplines, and orders are assigned to those writers believed to be the best in the field. In a nutshell, there is no task we cannot handle; all you need to do is place your order with us. As long as your instructions are clear, just trust we shall deliver irrespective of the discipline.
Are your writers competent enough to handle my paper?
Our essay writers are graduates with bachelor's, masters, Ph.D., and doctorate degrees in various subjects. The minimum requirement to be an essay writer with our essay writing service is to have a college degree. All our academic writers have a minimum of two years of academic writing. We have a stringent recruitment process to ensure that we get only the most competent essay writers in the industry. We also ensure that the writers are handsomely compensated for their value. The majority of our writers are native English speakers. As such, the fluency of language and grammar is impeccable.
What if I don't like the paper?
There is a very low likelihood that you won't like the paper.
Reasons being:
When assigning your order, we match the paper's discipline with the writer's field/specialization. Since all our writers are graduates, we match the paper's subject with the field the writer studied. For instance, if it's a nursing paper, only a nursing graduate and writer will handle it. Furthermore, all our writers have academic writing experience and top-notch research skills.
We have a quality assurance that reviews the paper before it gets to you. As such, we ensure that you get a paper that meets the required standard and will most definitely make the grade.
In the event that you don't like your paper:
The writer will revise the paper up to your pleasing. You have unlimited revisions. You simply need to highlight what specifically you don't like about the paper, and the writer will make the amendments. The paper will be revised until you are satisfied. Revisions are free of charge
We will have a different writer write the paper from scratch.
Last resort, if the above does not work, we will refund your money.
Will the professor find out I didn't write the paper myself?
Not at all. All papers are written from scratch. There is no way your tutor or instructor will realize that you did not write the paper yourself. In fact, we recommend using our assignment help services for consistent results.
What if the paper is plagiarized?
We check all papers for plagiarism before we submit them. We use powerful plagiarism checking software such as SafeAssign, LopesWrite, and Turnitin. We also upload the plagiarism report so that you can review it. We understand that plagiarism is academic suicide. We would not take the risk of submitting plagiarized work and jeopardize your academic journey. Furthermore, we do not sell or use prewritten papers, and each paper is written from scratch.
When will I get my paper?
You determine when you get the paper by setting the deadline when placing the order. All papers are delivered within the deadline. We are well aware that we operate in a time-sensitive industry. As such, we have laid out strategies to ensure that the client receives the paper on time and they never miss the deadline. We understand that papers that are submitted late have some points deducted. We do not want you to miss any points due to late submission. We work on beating deadlines by huge margins in order to ensure that you have ample time to review the paper before you submit it.
Will anyone find out that I used your services?
We have a privacy and confidentiality policy that guides our work. We NEVER share any customer information with third parties. Noone will ever know that you used our assignment help services. It's only between you and us. We are bound by our policies to protect the customer's identity and information. All your information, such as your names, phone number, email, order information, and so on, are protected. We have robust security systems that ensure that your data is protected. Hacking our systems is close to impossible, and it has never happened.
How our Assignment  Help Service Works
You fill all the paper instructions in the order form. Make sure you include all the helpful materials so that our academic writers can deliver the perfect paper. It will also help to eliminate unnecessary revisions.
2.      Pay for the order
Proceed to pay for the paper so that it can be assigned to one of our expert academic writers. The paper subject is matched with the writer's area of specialization.
3.      Track the progress
You communicate with the writer and know about the progress of the paper. The client can ask the writer for drafts of the paper. The client can upload extra material and include additional instructions from the lecturer. Receive a paper.
4.      Download the paper
The paper is sent to your email and uploaded to your personal account. You also get a plagiarism report attached to your paper.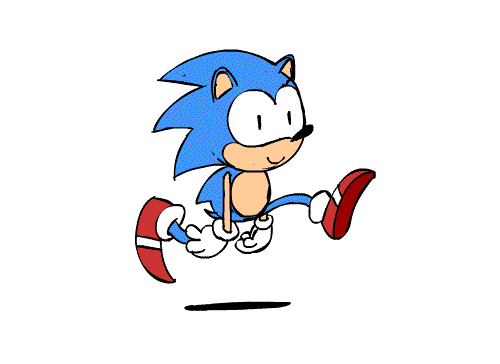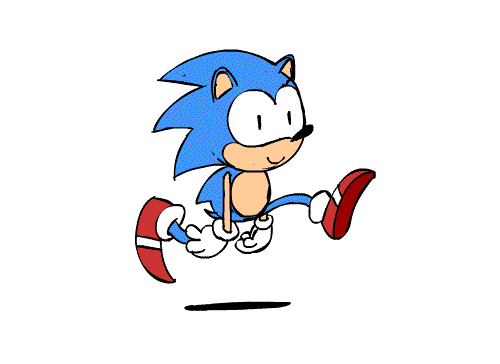 PLACE THIS ORDER OR A SIMILAR ORDER WITH US TODAY AND GET A PERFECT SCORE!!!
---