Self-Efficacy Theory Definition
Introduction
Self-efficacy is a human belief on their abilities to produce different levels of performance that practice influence over activities affecting their lives. It generally contributes to how people think, feel, behave and motivate themselves. When someone has high self-efficacy sense his accomplishments ad well being is enhanced in many ways because the individuals set for themselves goals and commit to achieving them (Bandura, 14). Self-efficacy is a belief by human beings and can be right or wrong. An example of self-efficacy in practical are two individuals who are very terrible in mathematics, the first one does not believe that he can do any better in math and therefore his situation remains uncorrected: he, therefore, does nothing about it and continuing failure in this subject.
Discussion
The other fellow student is also doing terrible in mathematics just like the fisting student but he believes that he can do better in math, he, therefore, set up goals to achieve, in the long run, he emerge s one of the best students in mathematics. This article tries to discuss self-efficacy as task-specific and self-efficacy as performance, it elaborates on the development of self-efficacy in individuals, the causes and effect of self-efficacy on performance especially in relation to education (Bandura, 12).
At different stages in life, one experiences many different types of challenges and competency which calls for the successful functioning of an individual. The different time perspectives differentiate and changing perspectives in individuals and the different community structures changes how people regulate and evaluate their lives. Therefore the belief people hold about their abilities and capabilities to be productive by their actions is their influence to move up and be successful in the life cycle.
Viewing life transformation through social cognitive theory, self-efficacy can be influenced by personal factors and the diverse influences of the ever-changing communities (Bandura, 12). The environment provides a platform through which individuals can play a role in shaping their own developments, there are also a number of biological factors, an individual's role, education, a class job in the society among others (Lent, & Hackett, 53). Other changing factors include unexpected events like marriage divorce, migration, immigration, change in careers and sicknesses. These are some of the adolescent growth and development from an Agent perspective (Bandura, 13)
The adolescent stage is a very vital development stage is where the young or the youth start to create a sense of personal identity about themselves, and self-efficacy plays a major role here as the main belief to self-motivation. Self-efficacy is not inborn, as stated earlier it is brought out or rather influenced by the changing conditions and outcomes of earlier performance also (Bandura, 17). The adolescent is a stage of great changes both physical, social and cognitive, it is where the youth identifies themselves, they realize their academic status, school transitions, independence, responsibility and they eve choose the peer friends.
This implies that the change in self-efficacy on adolescents has an influence in the future life of the said individual ranging from school life, career choices and relationships. Self-efficacy, which is parallel to measures of vocational interests of the young people is a frequently used variable in careers and counseling of the adolescents which is currently in line with the Social Cognitive Career Theory by Lent, Hackett, and Brown.
It is believed that self-efficacy can be developed through about four main sources of influence, the most effective one being mastery experience. When an individual was performing a task, lets say mathematics exam-continuous assessment test as in the previous example, and he performs averagely better than the earlier exams, his self-efficacy is highly boosted which is in contrast when the second individual fails the paper, self-efficacy diminishes ad the individual is discouraged a lot: if the failure came if self-efficacy was weak initially then the situation worsens and the individual is headed for failure.
Explanation
There are instances that individuals experience a number of successes repeatedly; they then develop in their mind the sense of quick results, when such people fail in the following attempts they become discouraged. This implies that building a stronger sense of self-efficacy requires numerous and number of varying experiences and obstacles which call for perseverance (Schunk, 55). It is very important in life that an individual fails a number of times before he actually succeeds because of it actually very important in imparting on individual the knowledge that success calls for sustained effort. At the end of the day, an individual would have learned what it takes to be successful and will always be ready to face difficult times and rebound back.
Self-efficacy can also be created through the different events provided by the social environment. When someone emulates those who have been successful in life, they do believe that they also possess the same capabilities to reach the same level as their rich counterparts. On the other hand, observing the failures also undermines an individual's performance, when these failures are also viewed as motivations not to follow the same path then the individuals also are not much influenced b the failures.
Social persuasion is the third way through which an individual's belief or self-efficacy can be strengthened, one can be persuaded to do better because he has what it take to succeed. Those people who at one time or another are persuaded that they have what it takes to perform also have the belief that if they overcome self-doubt then they can face the challenges they have ahead to achieve success. These persuaded people always go to the extent of trying very hard o succeed by promoting a sense of self-efficacy and skills development. Though persuaded individuals are always sometimes discouraged and see some sense of sympathy to themselves when after persuasion they still perform poorly, this should call for further encouragement.
It is very difficult to persuade an individual to believe that he has what it takes, in fact, it takes some effort, but discouraging and demotion of people who have doubts in themselves can take even just one word, even the persuaded individuals can be undermined in a second and they become discouraged again (Kane, 90). People can also be persuaded that they do not have what it takes to perform the specific object, such a group in most cases often tries to shy away from activities that can build potentialities and give up very quickly when faced with a challenge. Therefore one can only be successful in building efficacy in an individual if they do mo instead of mere positive appraisal, they should structure situations that bring success and avoid premature successes. Success should therefore not be measured as triumphing over others but improving one-self.
Almost every human being judge their capabilities and abilities through their emotions, they interpret stress and tensions as failures and happiness states as a success, others also evaluate the level of fatigue, pains, and aches to levels of performance. Moods are also used, mood can also be used to measure the self-efficacy of individuals. Therefore we can conclude that the best way of improving self-efficacy in people is through understanding and then reducing the levels of stress in individuals, alter their attitudes and interpretation of their physical status as a measure of success (Lent and Hackett, 30). Much research has been conducted in four major areas through which human functioning is affected by the self belief of efficacy, the four efficacy activated processes discussed here include cognitive process, motivational process, effective processes, and selection processes.
The cognitive process is affected by self-efficacy beliefs in a number of ways. Most of the human behavior is always done with a purpose and is regulated by a number of prior thoughts with certain expected goals, challenges are placed by individuals depending on how the strength of their self-efficacy, the stronger the self-efficacy the higher the challenges the individuals place on themselves or the higher their commitments to their projects.
Most of the actions taken by people are forethought before they are actually accomplished, and their belief in efficacy shapes the scenarios they undergo: those having a high sense of efficacy visualize and see in advance the scenarios they will involve in and vice versa (Schunk, 56). Though situations and times call for a high sense of self-efficacy to always remain task oriented before failures, and setbacks having important repercussions. When the environment demands tough taxing situations and circumstances, those who have self doubt always become more erratic in their thinking lower their abilities and capabilities and as a result of the quality of their performance also deteriorates.
Beliefs of self-efficacy play am a major role in motivational processes of self-regulation and self-motivation, which in most cases in human beings is cognitively generated. People take part in self-motivation and anticipatorily guide their individual actions through the practice of forethought. They create believes about what they can do, set goals toward achieving these believes and plan actions to take towards realizing the benefits of these goals. The different kinds of cognitive motivators on which theories have been built include outcome expectations, causal attributions and the cognized goals as discussed below (Bandura, 50)
Casual attributions are influenced by self-efficacy beliefs, those regarding themselves to be very highly efficacious can blame their failures on insufficient efforts, unlike those regarding themselves as inefficacious who attribute their failures to low ability. According to the Expectancy-Value Theory, the outcome and outcome value of a given behavior is the motivation factor.  Though people still act on beliefs on their capabilities and the expected outcome of the performance, therefore self-belief of efficacy partly governs the motivating influences of expectations in the outcome. There are very many good and attractive options that people ignore because their judgment deceives them that they lack the capacity to handle them.
The ability of prediction in expectancy-value theory is caused by involving the perceived self-efficacy influence. Exercising self influence and motivation through goal challenges and assessment of reactions to people's attainments is another major cognitive mechanism of motivation. Some research has shown that highly challenging goals boost and sustain motivation, which largely operates through self influence processes (Lent and Hackett, 379). People look for self-satisfaction by fulfilling their set goals and are made to increase their efforts when not satisfied by the substandard results.
The third efficacy activated process is the Affective Processes: these are the people's belief incapability to cope with threatening and difficult situations, it assesses how much stress one faces and their level of motivation, it is the social science of anxiety arousal. Those people who take control of threats never suffer anxiety arousals while those who cannot take control of these threats suffer anxiety arousal: fear of a situation and its repercussions always thinking that danger larks around them. The latter group always reaches a stage that their performance is interfered with or rather reduces due to unnecessary aroused anxiety.
In this case the stronger the efficacy the more people become cold and build the courage to take on more risky, threatening and may be more productive activities. Arousal of anxiety is not only affected by the ability to cope or coping efficacy but also the ability to take control of the disturbing thoughts, this ability to take control of one's own consciousness is well summarized by the saying "You cannot prevent the bird of worry and care from flying over your head. But you can stop them from building a nest in your head". Mastery of experiences is the major solution to personality change prescribed by Social Cognitive Theory; it is meant to instill a sense of coping efficacy to phobic self-protective reactions impaired individuals (Bandura, 70)
The last efficacy affected process is the selection processes, which are the efficacy-activated processes that allow people to provide an environment and to take control over those they meat on daily life. A human being is products of the environment, therefore, personal efficacy beliefs can influence the direction lives to take by shaping the kind of environment one chooses and the activities that one does. People always have a tendency of taking on activities they can pursue and ignore those they believe are beyond their cope (Kane, 150).
Career choice
Career choice in education is a good example of the selection process self-efficacy, it affects life through choice related activities and processes. The lower the level of an individual's perceived self-efficacy the smaller the range of career options he seriously consider, and the lower his interest in them, and the poor the process of preparation they get educationally for his occupation life they decide on and the lower the chances of success, this also reduces such individual's chances of personal growth.
The school acts as a major media through which Cognitive Self Efficacy is cultivated, during the early stages of a child's life school instills various cognitive competencies on them. It is no doubt that school is where children accrue various types of skills, knowledge, problem solving and other cognitive competencies which are vital for the children as they will use these to survive and participate in the larger society. At school, their knowledge and thinking abilities are always taken t-test, evaluated, furnished, and eventually compared to the others (Lent and Hackett, 380).
Factors that affect the children's judgments
Factors that affect the children's judgments of intellectual efficacy include and not limited to: the social factors like peer shaping of cognitive skills, comparison of social performance of the student with others, enhancing motivations through goals and positive incentives, the interpretation of the teacher on the performance and failure of the student that reflect their ability favorably or unfavorably among others (Lent and Hackett, 382).
The teachers have the task of establishing a viable learning environment for the development of cognitive skills on the students; the teachers, therefore, must have the necessary talents and training to deliver the same. Therefore those teachers who have high level of self-efficacy sense about their ability to teach have high level of motivation to their students conversely to those group of teachers who believe that their students should bear the responsibility of working hard on their own, such schools never make it to better performance of the students, this is always because the teachers don't believe in their teaching capabilities and they drive the students to study hard to pass exams. Teachers should work together or collectively in an interactive system where they work as a responsible group, not as irresponsible individuals, they should have the same goal which cannot be achieved through isolation. (Lent and Hackett, 382)
The belief of the students in their capabilities in mastering academic activities is vital as this determines not only their performance but also their aspirations for academic excellence, academic accomplishments among others. Some school practices change instructions to education inefficiency, for example, the lockstep sequences grouping of the students that lowers the self-efficacy of those students ranking below the others, etc. school structures like the classrooms also affect the intellectual self-efficacy development and performance of the students due to the social comparison emphasis verses self-comparison appraisal.
When the less able students do self-comparison they suffer most especially when the students are studying the same materials and the teachers frequently analyses the same comparison (Bandura, 90) Students are highly motivated when the system compares their performance within the same class setting that is comparing performance of one student in a class to other colleagues instead of comparison with the results of students from other schools who have better or worse structures. The performance of such setting improves because they are not demoralized by the bad reputation of their school, they compare their progress to their own standards, and they are also able to help one another in-class work and doing their homework. (Schunk, 55, 58)
Conclusion
Self-efficacy is wholly concerned with the individual's beliefs in their abilities and capabilities to take and play control over their own functioning and over other events affecting their livelihood. Life choices, motivation levels, adversity resilient, functioning quality and the level of vulnerability to depression and stress are adversely affected by a belief in personal efficacy. Four major sources of influence develop people's belief in their efficacy namely: mastery experiences, social persuasion, and somatic & emotional states. The real-life situation is challenging and brings with its setbacks, adversities, impediments, inequalities, and frustrations, we must, therefore, develop a high level of self-efficacy to succeed in society. Again being successful also presents different challenging scenarios that would require further development of efficacy to function properly, therefore the nature and length of self-efficacy are throughout the lifespan.
Work Cited
Bandura, Albert. The Social Foundations of Thought and Action: A Social Cognitive. New York:
Theory New York Press, 1986. 12-45
Bandura, Albert. Self Regulation of Motivation through Anticipatory and Self Regulatory
The mechanism in R. A. Dienstbier (Ed.), Perspective on Motivation: Nebraska symposium on Motivation Lincoln: University of Nebraska Press, (1991b)  p. 15, 45, 49-60,90.
Lent, Richard., and Hackett, George. Career Self Efficacy: Empirical Status and Future
Directions. Journal of Vocational Behavior, State Press, 1999. 30,347-382.
Schunk, Dickens. Self-efficacy and cognitive skill learning In C. Ames &R Ames (Ed.),
Research on motivation in Education. Vol. 3: Goals and Cognitions, 1990.
Kane, Raul. Freedom of Choice. The Oxford Handbook of Self Efficacy. Oxford University
Press, 2002. 90 & 150
---
Are you busy and do not have time to handle your assignment? Are you scared that your paper will not make the grade? Do you have responsibilities that may hinder you from turning in your assignment on time? Are you tired and can barely handle your assignment? Are your grades inconsistent?
Whichever your reason is, it is valid! You can get professional academic help from our service at affordable rates. We have a team of professional academic writers who can handle all your assignments.
Plagiarism free papers
Timely delivery
Any deadline
Skilled, Experienced Native English Writers
Subject-relevant academic writer
Adherence to paper instructions
Ability to tackle bulk assignments
Reasonable prices
24/7 Customer Support
Get superb grades consistently
Online Academic Help With Different Subjects
Literature
Students barely have time to read. We got you! Have your literature essay or book review written without having the hassle of reading the book. You can get your literature paper custom-written for you by our literature specialists.
Finance
Do you struggle with finance? No need to torture yourself if finance is not your cup of tea. You can order your finance paper from our academic writing service and get 100% original work from competent finance experts.
Computer science
Computer science is a tough subject. Fortunately, our computer science experts are up to the match. No need to stress and have sleepless nights. Our academic writers will tackle all your computer science assignments and deliver them on time. Let us handle all your python, java, ruby, JavaScript, php , C+ assignments!
Psychology
While psychology may be an interesting subject, you may lack sufficient time to handle your assignments. Don't despair; by using our academic writing service, you can be assured of perfect grades. Moreover, your grades will be consistent.
Engineering
Engineering is quite a demanding subject. Students face a lot of pressure and barely have enough time to do what they love to do. Our academic writing service got you covered! Our engineering specialists follow the paper instructions and ensure timely delivery of the paper.
Nursing
In the nursing course, you may have difficulties with literature reviews, annotated bibliographies, critical essays, and other assignments. Our nursing assignment writers will offer you professional nursing paper help at low prices.
Sociology
Truth be told, sociology papers can be quite exhausting. Our academic writing service relieves you of fatigue, pressure, and stress. You can relax and have peace of mind as our academic writers handle your sociology assignment.
Business
We take pride in having some of the best business writers in the industry. Our business writers have a lot of experience in the field. They are reliable, and you can be assured of a high-grade paper. They are able to handle business papers of any subject, length, deadline, and difficulty!
Statistics
We boast of having some of the most experienced statistics experts in the industry. Our statistics experts have diverse skills, expertise, and knowledge to handle any kind of assignment. They have access to all kinds of software to get your assignment done.
Law
Writing a law essay may prove to be an insurmountable obstacle, especially when you need to know the peculiarities of the legislative framework. Take advantage of our top-notch law specialists and get superb grades and 100% satisfaction.
What discipline/subjects do you deal in?
We have highlighted some of the most popular subjects we handle above. Those are just a tip of the iceberg. We deal in all academic disciplines since our writers are as diverse. They have been drawn from across all disciplines, and orders are assigned to those writers believed to be the best in the field. In a nutshell, there is no task we cannot handle; all you need to do is place your order with us. As long as your instructions are clear, just trust we shall deliver irrespective of the discipline.
Are your writers competent enough to handle my paper?
Our essay writers are graduates with bachelor's, masters, Ph.D., and doctorate degrees in various subjects. The minimum requirement to be an essay writer with our essay writing service is to have a college degree. All our academic writers have a minimum of two years of academic writing. We have a stringent recruitment process to ensure that we get only the most competent essay writers in the industry. We also ensure that the writers are handsomely compensated for their value. The majority of our writers are native English speakers. As such, the fluency of language and grammar is impeccable.
What if I don't like the paper?
There is a very low likelihood that you won't like the paper.
Reasons being:
When assigning your order, we match the paper's discipline with the writer's field/specialization. Since all our writers are graduates, we match the paper's subject with the field the writer studied. For instance, if it's a nursing paper, only a nursing graduate and writer will handle it. Furthermore, all our writers have academic writing experience and top-notch research skills.
We have a quality assurance that reviews the paper before it gets to you. As such, we ensure that you get a paper that meets the required standard and will most definitely make the grade.
In the event that you don't like your paper:
The writer will revise the paper up to your pleasing. You have unlimited revisions. You simply need to highlight what specifically you don't like about the paper, and the writer will make the amendments. The paper will be revised until you are satisfied. Revisions are free of charge
We will have a different writer write the paper from scratch.
Last resort, if the above does not work, we will refund your money.
Will the professor find out I didn't write the paper myself?
Not at all. All papers are written from scratch. There is no way your tutor or instructor will realize that you did not write the paper yourself. In fact, we recommend using our assignment help services for consistent results.
What if the paper is plagiarized?
We check all papers for plagiarism before we submit them. We use powerful plagiarism checking software such as SafeAssign, LopesWrite, and Turnitin. We also upload the plagiarism report so that you can review it. We understand that plagiarism is academic suicide. We would not take the risk of submitting plagiarized work and jeopardize your academic journey. Furthermore, we do not sell or use prewritten papers, and each paper is written from scratch.
When will I get my paper?
You determine when you get the paper by setting the deadline when placing the order. All papers are delivered within the deadline. We are well aware that we operate in a time-sensitive industry. As such, we have laid out strategies to ensure that the client receives the paper on time and they never miss the deadline. We understand that papers that are submitted late have some points deducted. We do not want you to miss any points due to late submission. We work on beating deadlines by huge margins in order to ensure that you have ample time to review the paper before you submit it.
Will anyone find out that I used your services?
We have a privacy and confidentiality policy that guides our work. We NEVER share any customer information with third parties. Noone will ever know that you used our assignment help services. It's only between you and us. We are bound by our policies to protect the customer's identity and information. All your information, such as your names, phone number, email, order information, and so on, are protected. We have robust security systems that ensure that your data is protected. Hacking our systems is close to impossible, and it has never happened.
How our Assignment  Help Service Works
You fill all the paper instructions in the order form. Make sure you include all the helpful materials so that our academic writers can deliver the perfect paper. It will also help to eliminate unnecessary revisions.
2.      Pay for the order
Proceed to pay for the paper so that it can be assigned to one of our expert academic writers. The paper subject is matched with the writer's area of specialization.
3.      Track the progress
You communicate with the writer and know about the progress of the paper. The client can ask the writer for drafts of the paper. The client can upload extra material and include additional instructions from the lecturer. Receive a paper.
4.      Download the paper
The paper is sent to your email and uploaded to your personal account. You also get a plagiarism report attached to your paper.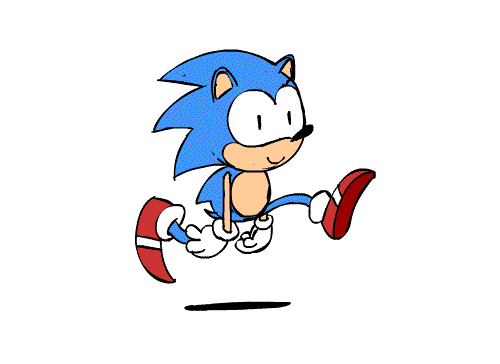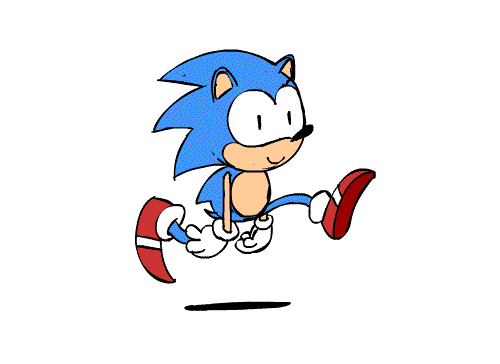 PLACE THIS ORDER OR A SIMILAR ORDER WITH US TODAY AND GET A PERFECT SCORE!!!
---