Sports and Social Change
Over the last several years, social change has become a phenomenon where sports organizations are reaching out to stakeholders to creative positive impacts. This is because sports are highlighting important differences in social issues and the way can be used as a platform to address them. A good example of this can be seen with observations from Stulberg (2014) who said, "Sports have always been about more than just winning. They have always been central to our culture, they have always been battlegrounds on the road to social progress." (Stulberg)
Regardless of the issues, sports are way for individuals to invite significant transformations by questioning existing attitudes. For instance, when African-Americans broke the color barrier, it created new attitudes in the way everybody seen each other. These shifts invited changes in society with more people demanding equality for everyone. The result is that the sports are a stage for inviting them. (Stulberg)
In the National Football League (NFL), they are at the forefront for endorsing these different views. Most recently, Kirk Cousins of the Washington Redskins revealed that he would support an openly gay teammate with him saying, "There are a lot of teammates in my locker room right now who may not have a homosexual lifestyle, but they have sins, too. They're not perfect. So I don't say they can't help us win. Nobody's perfect. To that degree, we'd welcome him into our locker room and say come help us win, and hopefully I can love him like Jesus and hopefully show him what it means to follow Jesus." ("Kirk Cousins of Washington Redskins Says He'd Welcome Gay Teammate: Nobody's Perfect") This is illustrating how sports are changing the national debate on various social issues. Part of the reason for this, is because many of its stars are regarded as heroes and followed by the general public. Their attitudes will have an influence on the way they are able to address a variety of issues in the longer term. These views have become more widely accepted based upon the insights provided by individuals such as Kirk Cousins.
At the same time, the NFL is involved in various programs which help to bridge any differences and encourage philanthropy / community service. These initiatives, invite changes that will have a positive influence on stakeholders in the longer term. One of the best examples of this is NFL Foundation. Their basic objectives are to reach out to communities through different programs. That is encouraging social responsibility. ("Community")
To fully understand the way this occurs requires carefully examining how they invite social change. This will be accomplished by: looking at their ongoing activities, how they are exploiting the competitive nature of sports and the way this enables them to achieve these larger goals. Together, these different elements will highlight the way this organization is creating lasting social changes across generational demographics and the effects it is having on their profit margins.
The Ongoing Activities
The NFL Foundation is concentrating on making a difference in the community by encouraging children to participate in various physical activities. Evidence of this can be seen with them saying, "The NFL Foundation works with the League, its 32 Clubs and players to give back to the communities where our game is played. Through our work with the American Heart Association and The Cooper Institute, we support the NFL Play 60 campaign — to encourage kids to be active every day for 60 minutes. Initiatives such as the NFL Play 60 Challenge and the NFL Play 60 Program are integral parts of PLAY 60, and promote physical activity and healthy environments for children in their schools and homes. We want as many children as possible to Play 60 which is why the NFL Foundation provides grants to its 32 Clubs to support activities in their areas that encourage kids to be physically active." ("Community") This is illustrating how they want to give something back to communities, by encouraging children to engage in various forms of physical activities.
At the same time, they are actively involved in helping communities. This occurs by making large donations to cities who are hosting the Super Bowl of $1million in legacy grants. The basic idea is to encourage them to address specific challenge impacting children. For example, in many cases the foundation will give something back by through assisting them to purchase technology / multimedia labs, refurbish classroom / recreational facilities and physical fitness zones. A good example of their involvement can be seen with the foundation saying, "Since 1992, the NFL has provided Super Bowl Host cities with a $1 million Legacy Grant to help support underserved youngsters in the local community. Such funding helped to create 13 Youth Education Towns (YETs) in underserved areas of host Super Bowl community. Youth Education Town facilities and programs vary, as do the number of children that they serve. However, most of these youth enrichment centers include interactive fitness equipment, classrooms, technology and multimedia labs, physical fitness zones, athletic and recreation fields and other resources. In some locations, YETs offer full-day school programs as well as after-school services. The NFL Foundation also provides programs and grants to help YETs keep their youngsters active and healthy." ("Community") These insights are showing how foundation is focused on reaching out to at risk youth by helping in these areas. This is dealing with critical challenges in inner city neighborhoods through the grants they are providing.
Moreover, the foundation will work with other charities to address issues and draw attention to key problems. For instance, every October they will work with the American Cancer Society to illustrate the importance of cancer research. Commenting about these activities the foundations says, "In partnership with the American Cancer Society we strive to make a positive impact in the fight against breast cancer through 'A Crucial Catch.' The campaign focuses on raising awareness of the importance of screening among our fans. Every October, during Breast Cancer Awareness Month, the 32 NFL clubs do their part to raise awareness of breast cancer screenings supported by grants from the NFL Foundation." ("Community") This is illustrating how the foundation is providing more by benefits through working with other charities in support of their primary objectives.
As a result, the NFL is using its status and notoriety to highlight the importance of physical fitness, address specific challenges impacting inner city communities and partner with other nonprofits to address mission critical issues. These variables are enabling them to highlight the importance of key issues and offer additional support in dealing with them. In the future, this means that they can use sports as a platform to make a difference for introducing social changes. ("Community")
How the NFL Foundation is exploiting the Competitive Nature of Sports?
Sports are being used as a platform for helping the NFL Foundation to exploit its overall social objectives. This is because the different players on various teams are seen as individuals who can draw an emotional connection with the fan base inside specific cities and on a national level. The example they set and what they say, will encourage adults and children to imitate them.
Part of the reason why this is occurring, is because sports have become publicized and are replacing many of the national heroes of the past (thanks in part to televising different games). A good example of this can be seen with observations from Ferriter (2014) who said, "Sports is a reminder that in recent decades we have had new secular icons and heroes to adore and celebrate and they have come to prominence in an era of commercialization, mass media and communications. Our ancestors might be turning in their graves at the idea that we would replace an affirmation of the power of prayer and religious belief with a cocky assertion of our worship of and faith in a sporting hero. In times past, reverence was more associated with political and religious heroes — usually patriots, presidents and popes — whose images adorned domestic walls and shrines. In certain homes by the 1960s, photos of Eamon de Valera, Pope John XXIII and President John F. Kennedy were placed in close proximity and images of why the leaders were also popular. A significant change has been the increasing professionalization and broadening of the appeal of sport and its heroes and it now involves women, both as participants and spectators, on a scale that was not apparent in the past. Before television, sporting triumphs were read about or, if it was an option, listened to on radio, but now, because of marketing, blanket television coverage and a new variety of social media, we are constantly surrounded by the images, words and thoughts of our sporting heroes as they tweet, do interviews, grace our screens and share their sporting and sometimes personal diaries" (Ferriter)
This is illustrating how sports have become an avenue of elevating athletes to the status of national heroes. The NFL is capitalizing on them by illustrating how these individuals are showing great courage, character and athleticism on the field. Their activities and support of the foundation; enable the league to demonstrate a higher purpose which is of greater social value. (Ferriter)
In the majority of cases, the NFL is using the various high profile marketing events to illustrate the importance of sports in promoting various charity related events. The Super Bowl is the biggest event with it using the game as an avenue to help the community which is hosting it. At the same time, it is an avenue for helping to promote social responsibility. Evidence of this can be seen with Babiak & Wolfe (2006) saying, "The NFL is becoming progressively more invested in corporate social responsibility (CSR) initiatives in an effort to establish itself as a socially conscious organization, one based on the twin pillars of football and the community. As the proverbial jewel in the NFL's crown, the Super Bowl is an institution composed of many interlinked parts: the league, competing teams, corporate entities, governments, and nonprofit organizations. Increasingly, the NFL is investing its efforts around the Super Bowl on social issues and concerns in cities that host the event. It is more than just a game to the National Football League (NFL) and the communities that host it. Increasingly, organizing (host) commit- tees, nonprofit organizations, and local governments in cities that are awarded the game use the event as a catalyst to address pressing social issues. The opportunities that a mega-event such as the Super Bowl affords a community for hosting the game in terms of economic, social, and political benefits are considerable." (Babiak & Wolfe)
This is illustrating how the Super Bowl and different NFL games attract tremendous amounts of attention and publicity. The league will use these events as a platform to illustrate its social responsibility programs and the effects they are having on the communities. One way they are able to achieve these objectives, is through utilizing the event and different personalities to show how they are giving something back. The NFL Foundation is the primary way, the league is able to reach out and connect with a large variety of stakeholder through utilizing this approach. Over the course of time, these areas will encourage the public to offer their time and money in an addressing the needs of various groups. (Babiak & Wolfe)
In many cases, the NFL will use various events to send a message about politically incorrect behavior they are uncomfortable with. For instance, in the 1990s, Arizona refused to honor the Martin Luther King holiday. To punish them, they moved the game to another location which supported these objectives. This caused the state and the region to lose millions of dollars from not having the Super Bowl.
Evidence of the effect this can had can be seen with observations from Jessop (2014) who said, "The 1993 Super Bowl was slated to be held in Arizona. However, when the state's voters did not vote to make Martin Luther King Day a paid holiday in 1990, the NFL exercised its muscle and sent a message that the voters' decision was unacceptable by moving the Super Bowl west to Pasadena's Rose Bowl. In the wake of losing millions of dollars in revenue that the state and its businesses would receive in hosting the Super Bowl, Arizona voters eventually recognized Martin Luther King Day as an official state holiday. Today, the value of hosting a Super Bowl has expanded well beyond the provisions earned two decades ago." (Jessop)
This is illustrating how the NFL has the power to create changes in behavior. This can occur by refusing to host events in certain locations, where they are not embracing the most socially acceptable policies. Over the course of time, the result is that attitudes will change, when they start to lose money and notoriety from not hosting the event. Once this happens, is the point there will be a shift in policies and attitudes to be in compliance with these objectives.
As a result, the NFL has a large platform for using the competitive nature of sports to promote changes. This occurs through the player and how they are seen by fans / the general public. The way they carry themselves and the causes they support, will highlight the importance of these issues to stakeholders. While at the same time, they can utilize big events to underscore the importance of charity related activities. This occurs through sponsoring different programs and inviting everyone to attend. During the season, they will use specific times to highlight the significance of certain issues. This draws attention to the cause and it raises awareness.
However, they can also change behaviors by deciding to withhold specific games from being played in specific areas. For instance, the decision to withhold the Super Bowl from Phoenix in 1993 led to a change in attitudes. This is because the state and the city lost millions of dollars in lost revenues. The result is they changed their policies, to be more accommodating for the NFL.
The Mediated Presentation of Sports to Accomplish their Goals
To achieve these goals, the NFL Foundation will use the exposure they receive on the field to highlight various programs. A good example of this can be seen with the $700 thousand they are providing to various football camps. This is a part of the NFL Play 60 program; it is designed to provide everyone with the ability to connect with their favorite players / coaches. While at the same time, engage in physical activities to learn how to make healthy lifestyle choices. ("NFL Foundation Kicks Off Summer with Nearly $700,000 in Grants to Youth Football Camps")
Evidence of this can be seen with the NFL Foundation saying, "The National Football League Foundation (NFL Foundation) is kicking off summer by supporting 221 football camps through its Youth Football Camp Grant Program. Nearly $700,000 has been awarded to support current and former NFL players and coaches hosting camps for children across the country. These are free, non-contact football camps for children ages 5-18 that focus on teaching proper technique and sportsmanship. All camp coaches must complete an online education course with instruction on injury prevention, including heat and hydration. Among the recipients, nearly 70 current and former NFL players and coaches are working with USA Football to host Fundamentals camps this summer. The players and coaches applied for Fundamentals camp grants which allow them to organize camps with the support of USA Football. All drills run at Fundamentals camps are based on USA Football's Player Progression Development Model, which ensures that participants receive training appropriate for their age. The U.S.A. Football Fundamentals program is an official program of NFL Play 60 — the NFL's campaign to encourage kids to be active for 60 minutes every day. In addition to providing children with a chance to have fun and learn new skills, some camps supported by grants from the NFL Foundation offer unique services and opportunities to the campers: Jerraurd Powers (Arizona Cardinals) has arranged for campers to receive free eye exams; Malcolm Jenkins (New Orleans Saints) is organizing information sessions on youth sports safety for parents and guardians of participating campers; former player Donovin Darius invited fathers and their children to participate in the camp to allow them to create memories in a fun, active way; and Tyler Polumbus (Washington Redskins) hosted a camp for children with special needs that was tailored to allow every camper to participate in the drills." ("NFL Foundation Kicks Off Summer with Nearly $700,000 in Grants to Youth Football Camps")
In this case, sports are being used, to help promote physical activity by encouraging children and their parents to participate in the camp. This occurs through offering financial incentives for conducting these programs and allowing kids / parents to interact with some of the different players and coaches. The NFL Foundation is utilizing the notoriety of the league and players to promote these initiatives. (Davis)
However, there have been concerns when the NFL uses its platform, to engage charitable activities. This is problematic, as the NFL Foundation is considered to be exempt. Yet, the way they are promoting these programs are leading to some individuals to question the true motivations behind it. In this case, they can contribute to a rise in the profit margins of these organizations.
For instance, Steurle (2008) found that these relationships have become very complicated with him saying, "Charities and businesses are collaborating like never before. We've all seen credit cards bearing a charity's good name, donations of business staff time for pro bono work, and corporate logos associated with nonprofit and public events. These business-charity collaborations and conflicts — and the consequent legislative attempts to ensure that charities really are charitable — can be tricky. The data on output by industry and employment by occupation to figure out just how much charities and profit-making businesses are beginning to look alike. Industries involving businesses that could organize as charities and pass the charitable purpose test are predicted to grow by almost 3.5% a year through 2014, compared with about 1% for other industries." This is illustrating how business like entities is engaging in charitable support to increase their bottom line results. The fact that the NFL Foundation is taking this focus; is showing how the league is utilizing it to contribute to a rise in revenues.
Moreover, Waldron (2013) determined that this is contributing to an increase in the NFL to earnings with him saying, "Since 1966, the tax code has allowed leagues to classify as 501(c) (6) charitable organizations — a classification used by trade and industry organizations — under the assumption that the leagues were promoting the general value of their sports. But Coburn's amendment asserts that the leagues are not non-profits engaged in the promotion of their sports but instead are businesses interested solely in the promotion of their business; that is, the NFL isn't so much concerned about promoting the general sport of football as it is concerned with promoting NFL football, because it is the NFL brand and the NFL teams and logos and products that make it a profitable business. The NFL, for instance, didn't seem interested in promoting the general spread of football when a competitor league, the United States Football League, was formed in 1983. Likewise, the PGA Tour, NHL, and other sports leagues serve to promote their brand of their sports, not the sport as a whole." (Waldron) This is illustrating how the NFL Foundation is being utilized to promote the league itself not charitable activities. In this case, one could argue that the sports and nonprofit activities are being utilized to increase their bottom line results. (Dosh)
To make matters worse, Freidman (2014) found that the amount the NFL gives to charitable activities is very small in contrast to what the league commissioner makes. Evidence of this can be seen with him saying, "In order to have that status, the NFL must be run as a charitable foundation. In 2012, they gave away a meager $2.3 million. Almost all of it — $2.1 million — went to the NFL Hall of Fame. Goodell made 15 times what the group donated to other charities. More crazy: Goodell's salary is 1/10th of what the NFL claimed in total assets for 2012 — $255 million. Or even crazier: the NFL only made charitable donations equaling one-one hundredth of their annual income. Here are the stats: The NFL's most recent Form 990 filed with the IRS ended on March 31, 2012. They claimed revenue of $255 million, up from $240 million in 2011. So, if you were concerned, things are good. The NFL has assets of over $822 million. Under "grants" — meaning donations to other nonprofit organizations, the NFL did increase the number from just over $900,000 to $2.3 million. Generous right? However: their total salaries increased by $27 million to a total of over $107 million. Just to put all this in perspective: going by numbers in Forbes, Goodell would come in at around number 28 of the highest paid CEOs in 2012. And if you're wondering, neither Major League Baseball nor the National Basketball Association is registered as a charity, foundation or trade organization. They each gave up their tax- free status years ago." (Freidman) This is further illustrating, how the NFL is using its charity to maintain a tax free status and increase its operating results. The impact is they are using sports to enhance their profit margins.
Conclusion
Clearly, the NFL Foundation is being used to promote charitable activities. This is taking place by demonstrating the way its platform and the earnings from various events; can create shifts in attitudes. However, a major challenge is that the league is a tax exempt entity. That is realizing a dramatic increase in earnings. The result is that a small of amount of this money, is provided to supporting the needs of charitable activities. Instead, this is an avenue for improving their long-term revenues from utilizing this basic model.
These issues make the league's activities appear to be nothing more than a front in achieving these objectives. This is problematic, as this something both Major League Baseball and the NBA have abandoned years ago. In the future, there is the possibility they could lose this exemption from using their charity to increase its profits.
Works Cited
"Community." NFL Foundation, 2014. Web. 22 Apr. 2014.
"Kirk Cousins of Washington Redskins Says He'd 'Welcome' Gay Teammate: 'Nobody's Perfect." Huffington Post, 2014. Web. 21 Apr. 2014.
"NFL Foundation Kicks Off Summer With Nearly $700,000 in Grants to Youth Football Camps." NFL Communications, 2013. Web. 22 Apr. 2012
Babiak, Kathy and Wolfe, Richard. "More than Just a Game? Corporate Social Responsibility and Super Bowl XL." Sport Marketing Quarterly. 15.4 (2006): 214-222. Print.
Davis, Wade. "How the NFL is Tackling LGBT Issues." NFL Player Engagement, 2014. Web. 22 Apr. 2014.
Dosh, Kristi. "Examining NFL's Tax-Exempt Status." ESPN, 2013. Web. 22 Apr. 2014.
Ferriter, Diarmaid. "How Stars of Sport and Stage Have Replaced Politicians and Popes as the Icons of Our Age." The Independent, 2014. Web. 8 Mar. 2014.
Friedman, Roger. "NFL Commish Makes $29.5 Mil a Year." Showbiz411, 2014. Web. 22 Apr. 2014
Jessop, Alicia. "The Civil Rights Issue That Should Prevent the NFL From Awarding Arizona the Pro-Bowl." Forbes, 2014. Web. 22 Apr. 2014.
Steurle, Eugene. "Blurring the Line." Urban.org, 2008. Web. 22 Apr. 2014.
Stulberg, Lisa. "Jason Collins, Social Change, and the Importance of Sports." The Huffington
Post, 2013. Web. 21 Apr. 2014.
Waldron, Travis. "The NFL Is a Tax-Exempt Organization — But One Senator Wants to Change That."Think
Progress, 2013. Web. 22 Apr. 2014.
References
---
Are you busy and do not have time to handle your assignment? Are you scared that your paper will not make the grade? Do you have responsibilities that may hinder you from turning in your assignment on time? Are you tired and can barely handle your assignment? Are your grades inconsistent?
Whichever your reason is, it is valid! You can get professional academic help from our service at affordable rates. We have a team of professional academic writers who can handle all your assignments.
Plagiarism free papers
Timely delivery
Any deadline
Skilled, Experienced Native English Writers
Subject-relevant academic writer
Adherence to paper instructions
Ability to tackle bulk assignments
Reasonable prices
24/7 Customer Support
Get superb grades consistently
Online Academic Help With Different Subjects
Literature
Students barely have time to read. We got you! Have your literature essay or book review written without having the hassle of reading the book. You can get your literature paper custom-written for you by our literature specialists.
Finance
Do you struggle with finance? No need to torture yourself if finance is not your cup of tea. You can order your finance paper from our academic writing service and get 100% original work from competent finance experts.
Computer science
Computer science is a tough subject. Fortunately, our computer science experts are up to the match. No need to stress and have sleepless nights. Our academic writers will tackle all your computer science assignments and deliver them on time. Let us handle all your python, java, ruby, JavaScript, php , C+ assignments!
Psychology
While psychology may be an interesting subject, you may lack sufficient time to handle your assignments. Don't despair; by using our academic writing service, you can be assured of perfect grades. Moreover, your grades will be consistent.
Engineering
Engineering is quite a demanding subject. Students face a lot of pressure and barely have enough time to do what they love to do. Our academic writing service got you covered! Our engineering specialists follow the paper instructions and ensure timely delivery of the paper.
Nursing
In the nursing course, you may have difficulties with literature reviews, annotated bibliographies, critical essays, and other assignments. Our nursing assignment writers will offer you professional nursing paper help at low prices.
Sociology
Truth be told, sociology papers can be quite exhausting. Our academic writing service relieves you of fatigue, pressure, and stress. You can relax and have peace of mind as our academic writers handle your sociology assignment.
Business
We take pride in having some of the best business writers in the industry. Our business writers have a lot of experience in the field. They are reliable, and you can be assured of a high-grade paper. They are able to handle business papers of any subject, length, deadline, and difficulty!
Statistics
We boast of having some of the most experienced statistics experts in the industry. Our statistics experts have diverse skills, expertise, and knowledge to handle any kind of assignment. They have access to all kinds of software to get your assignment done.
Law
Writing a law essay may prove to be an insurmountable obstacle, especially when you need to know the peculiarities of the legislative framework. Take advantage of our top-notch law specialists and get superb grades and 100% satisfaction.
What discipline/subjects do you deal in?
We have highlighted some of the most popular subjects we handle above. Those are just a tip of the iceberg. We deal in all academic disciplines since our writers are as diverse. They have been drawn from across all disciplines, and orders are assigned to those writers believed to be the best in the field. In a nutshell, there is no task we cannot handle; all you need to do is place your order with us. As long as your instructions are clear, just trust we shall deliver irrespective of the discipline.
Are your writers competent enough to handle my paper?
Our essay writers are graduates with bachelor's, masters, Ph.D., and doctorate degrees in various subjects. The minimum requirement to be an essay writer with our essay writing service is to have a college degree. All our academic writers have a minimum of two years of academic writing. We have a stringent recruitment process to ensure that we get only the most competent essay writers in the industry. We also ensure that the writers are handsomely compensated for their value. The majority of our writers are native English speakers. As such, the fluency of language and grammar is impeccable.
What if I don't like the paper?
There is a very low likelihood that you won't like the paper.
Reasons being:
When assigning your order, we match the paper's discipline with the writer's field/specialization. Since all our writers are graduates, we match the paper's subject with the field the writer studied. For instance, if it's a nursing paper, only a nursing graduate and writer will handle it. Furthermore, all our writers have academic writing experience and top-notch research skills.
We have a quality assurance that reviews the paper before it gets to you. As such, we ensure that you get a paper that meets the required standard and will most definitely make the grade.
In the event that you don't like your paper:
The writer will revise the paper up to your pleasing. You have unlimited revisions. You simply need to highlight what specifically you don't like about the paper, and the writer will make the amendments. The paper will be revised until you are satisfied. Revisions are free of charge
We will have a different writer write the paper from scratch.
Last resort, if the above does not work, we will refund your money.
Will the professor find out I didn't write the paper myself?
Not at all. All papers are written from scratch. There is no way your tutor or instructor will realize that you did not write the paper yourself. In fact, we recommend using our assignment help services for consistent results.
What if the paper is plagiarized?
We check all papers for plagiarism before we submit them. We use powerful plagiarism checking software such as SafeAssign, LopesWrite, and Turnitin. We also upload the plagiarism report so that you can review it. We understand that plagiarism is academic suicide. We would not take the risk of submitting plagiarized work and jeopardize your academic journey. Furthermore, we do not sell or use prewritten papers, and each paper is written from scratch.
When will I get my paper?
You determine when you get the paper by setting the deadline when placing the order. All papers are delivered within the deadline. We are well aware that we operate in a time-sensitive industry. As such, we have laid out strategies to ensure that the client receives the paper on time and they never miss the deadline. We understand that papers that are submitted late have some points deducted. We do not want you to miss any points due to late submission. We work on beating deadlines by huge margins in order to ensure that you have ample time to review the paper before you submit it.
Will anyone find out that I used your services?
We have a privacy and confidentiality policy that guides our work. We NEVER share any customer information with third parties. Noone will ever know that you used our assignment help services. It's only between you and us. We are bound by our policies to protect the customer's identity and information. All your information, such as your names, phone number, email, order information, and so on, are protected. We have robust security systems that ensure that your data is protected. Hacking our systems is close to impossible, and it has never happened.
How our Assignment  Help Service Works
You fill all the paper instructions in the order form. Make sure you include all the helpful materials so that our academic writers can deliver the perfect paper. It will also help to eliminate unnecessary revisions.
2.      Pay for the order
Proceed to pay for the paper so that it can be assigned to one of our expert academic writers. The paper subject is matched with the writer's area of specialization.
3.      Track the progress
You communicate with the writer and know about the progress of the paper. The client can ask the writer for drafts of the paper. The client can upload extra material and include additional instructions from the lecturer. Receive a paper.
4.      Download the paper
The paper is sent to your email and uploaded to your personal account. You also get a plagiarism report attached to your paper.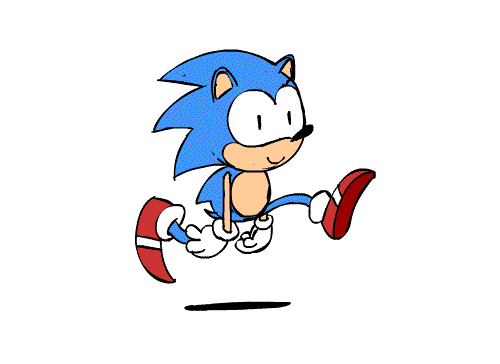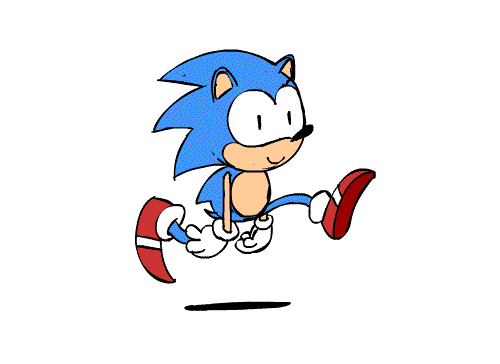 PLACE THIS ORDER OR A SIMILAR ORDER WITH US TODAY AND GET A PERFECT SCORE!!!
---