Leadership-Level Implementation of Strategic Plan
Good leadership is a key aspect of project management. Leading a project requires working with the manager and other staff drawn from the project's functional areas. It is not accurate to say that a leader only influences the subordinates under him. Responsibilities of a leader can go either vertically or horizontally. An effective leader will not only lead the subordinates under him or her, but also all the people involved in the project including those who are his seniors. A leadership model referred to as 3D model has been fronted by various players and promotes team leadership, self-leadership as well as teamwork that is leadership oriented. Effective leadership takes the ability to spot opportunities to improve a project and also execute on the project improvement. Besides the existing good personal traits, the style of leadership can be modeled through experience, training as well as dedication.
Individual Level
At this level, integrity trumps ethics. All things come back to the individual's character. It is the individual's character than can make him or her be known as compassionate, considerate, honest, ethical and transparent. Trustworthiness can be linked to integrity. Even though the definition may be vague, persons of integrity are counted upon by people to always be doing that which is 'right' as well as the expectations they are supposed to meet. At Zappos, Individual reliability and predictability in their dealings with other people and issues is an asset. They defend what is just, acceptable and fair. The model finds a basis in integrity; a leader who lacks integrity will not make it. Those who possess integrity will not spin facts or figures so as to gain personally. They defend the right thing and take care to keep the promises they make; and people can count on them to say what is true. In the model, integrity is the pillar on which leadership rests and does involve carefully balancing responsibility and respect. The important roles played by trust is dependent on the success of an individual professionally (Duggar, 2009). The breakers of rules are deemed untrustworthy; and when one lacks the trust of others, their value is badly damaged. Markets cannot function without confidence and trust. At Zappos, value will be definitely destroyed in such a case. Integrity has great significance in the workplaces. Competencies do not mean a thing if people do not trust you. Untrustworthy individuals are not bequeathed with responsibilities and opportunities and workmates will not want to work with them (Duggar, 2009). Thus leadership is measured along three independent variables (characteristics), those of Task Orientation, variable 'x', that of Relationship-orientation, variable 'y', and the third measure, that of 'effectiveness' 'z'. Effectiveness was the outcome of mix of other two features used as per the demand of the situation (3-D Leadership Model, n.d).
Traditional and Virtual Teams
As opposed to a traditional team, virtual teams are not limited by space, boundaries of the organization or time as they make use of technology and the internet for communication and collaboration. Nonetheless, at Zappos several best practices for the two types of teams are the same. Virtual teams vary significantly from traditional teams. The conventional traditional team has its members working close to each other while the virtual team members do their jobs in different places or locations. Also the traditional team has its tasks' coordination very straightforward and done by the members of the team while in virtual teams, tasks are highly structured. Also the virtual teams depend on electronic modes of communication unlike the traditional team members that communicate face-to-face. It is unlikely that virtual teams will replace traditional teams entirely. They do not fit into all organizational arrangements. They will, however, continue to be very important in the current and future workplace (Ale Ebrahim, Ahmed & Taha, 2009). As in three dimensional geometry for actualizing a solid figure, the qualities of leadership can then be measured by assessing Task-orientation, Relationship-orientation and effectiveness, correspondingly abbreviated as 'x', 'y' and 'z' respectively. The 'z'-co-ordinate is the effect of application of 'x' and 'y' in the context of leadership. (3-D Leadership Model, n.d).
In the enterprise, there are interdependencies in all kinds of collaborative work. However, it is argued that the geographic distances that exist between members of a team increases the difficulty of managing the interdependencies. Nevertheless, at Zappos coordination is all about the management of interdependencies that are there between activities or individuals. For group leaders to be effective, they must effectively coordinate the interdependencies in a way that the inputs made by various team members are incorporated into the project so as to end up with a product that reflects the shared aim of the group. Under such circumstances, there should be trust. Trust at Zappos ensures that the members of the group are reassured of the intentions of other members of the group and that they are pursuing the goals of the group. Trust can be established through frequent communication among group members (Weistband, 2013).
Department
Some enterprises may have full departments who have the responsibility of coming up with strategies and also the execution of those strategies. The departments, however, may not have staff for planning at division or unit level. Also, some enterprises might have structures that are decentralized with the central department at corporate level performing the duties of strategy formulation and planning in the organization at the functional division levels. A pattern of this nature can be found in multinationals as well as companies with several divisions. In a structure like this in Zappos, the staff at each division are actively involved in the formulation of the goals of the division. They also formulate the strategies, goals and plans for operations in the areas they work following the guidelines of the framework set by the central department. Corporate level strategic departments in Zappos are actively involved in the integration of business strategies of the units as well as the functions of the divisions and units (Srivastava & Verma, 2012). Thus, strategic decision making is an alignment of leadership at two levels, comprise of Task-orientation, the' x-coordinate'; and Relationship-orientation, the 'y-coordinate', at the central and divisional levels, according to Reddin that combine to produce the third feature or co-ordinate, Effectiveness (z-co-ordinate) (3-D Leadership Model, n.d).
Inter- Organization
Managers' awareness of how important knowledge is in the sustenance and the enhancement of the company's competitive advantage put the getting of organizational knowledge among the top priorities of the managers. Because not a single firm has all the needed expertise and knowledge to produce cost-effectively, firms are adopting various kinds of arrangements for collaboration like joint ventures, strategic alliances and forming of multinationals so as to access capabilities and knowledge absent within the organization. How effective the transfer of knowledge is influenced by a host of factors. At Zappos, knowledge-specific issues like complexity and tacitness is a big consideration. The multi-stage model that is considerate of cultures has many strengths. First, the model identifies 8 culture-specific contexts that are important in the process of transfer of knowledge from on organization to another, for instance, cultural traits of the recipient and source firms at the different four levels (national, societal, occupational/operating, and corporate). Describing relationships can be done by considering three aspects, that is, complementarity, alignment and similarity. Similarity refers to that shared values that exist between two culture contexts. Complementarity involves complementary values that exist in the two cultures. Alignment relationship cuts across the levels of a similarity relationship in the same organization (Abou-Zeid, 2005). As in co-ordinate geometry, where the 'x' and 'y' combine in a definite way to give rise to 'z' co-ordinate, in leadership roles, too, Reddin draws upon this analogy to state the combined effect of task-orientation and relationship orientation (respectively equivalent to 'x' and 'y') in manifestation of Effectiveness (z) in leadership domain. (3-D Leadership Model, n.d).
Partnership
At times organizations operating in one sector will find out that no value exists in coordination. There are situations that call for businesses to work together by appreciating their different strengths. Instead of Zappos handling its own security, it contracts the security function to security companies that are experts in that field. The IT security firms give specific of technical offerings to assist customers, although the firms might not share marketing strategies for the products under development (Kloth & Applegate, 2004). Reddin identifies three variables, namely task-orientation, relationship-orientation and effectiveness in leadership roles that he corresponds with the three co-ordinates of measurement, x, y and z in that order. His contention is that the measure and application of the first two is seen in that of effectiveness, the third (3-D Leadership Model, n.d).
Other agencies and businesses realize that their shared objectives can be best realized by opening the boundaries of the organization wide enough so that they can share what could be considered as proprietary information. Zappos, for instance, can partner with an IT security company to assist it in the development of its strategic plans. They could, for instance, agree to a standardization of specific technical specifications throughout Zappos. In this context, the idea of collaboration is supported by the fact that companies can open their gates to allow for the achievement of given common goals. At the heart of interdependence resides vulnerability. Vulnerability peaks with every move the parties make away from coordination towards collaboration. Respect and trust is therefore crucial in such a situation. A challenge that exists is that respect and trust is often informed by experience. It might take a long time to build the two but quite a short time to completely dismantle. Most people in partnerships often have a history together and so there exists some level of trust or mistrust (Kloth & Applegate, 2004).
Global
Considering the global tasks of leaders, a number of the underlying skills, knowledge, abilities as well as personalities needed for the execution of these tasks will be evaluated. This section's aim is to better comprehend the relationship between global leadership tasks and their mutability (Culagiri, 2006). Capacity of global-leadership is increasingly surfacing as a constraint to all. As per a survey that was carried on certain senior executives, 76% of them held the belief that the organizations they lead needed to develop capabilities for global leadership. Most of the current ideas in academics discussing the area of global leadership is just leadership experts adapting their ideas of their area of work to global arena. At Zappos, recognition of the influences distances and differences play in fostering ties internationally can explain the stresses and challenges established multinational companies are currently encountering as they seek to conquer new markets in the emerging economies (Ghemawat, 2012).
Employees and firms are persistently rooted and this implies that global leaders ought not severe their ties or hide their original roots so as to take global roles. Rather, they ought to embrace the concept of "rooted cosmopolitanism" through the nurturing of their roots and branch out from them so that they can meet and work with other global leaders who are equally rooted to their cultures. Actually, studies of performance of expatriates indicate that expats perform better if they relate with both the host and home cultures than if they relate to one of the cultures or none of the cultures. Zappos will therefore require both global and regional leaders. At lower levels, they can customize competencies to the requirements of the job. Dimensions worth considering include market depth vs. market breadth, duration and frequency of presence abroad as well as external vs. internal interactions (Ghemawat, 2012).
Instead of complete localization, the company ought to embrace rotation, which gives foreign working experience – not travel only – and is crucial to the development of global leadership. This can be done without perceptions that expatriation is just the sending of employees to emerging markets from the firm's headquarters. Immersions similar to the ones given to the home executives is needed for the expats or recruits made at the emerging market. For such executives, the time spent in those markets that are established can be reinforced on their return home to help in the development of capacity for global leadership (Ghemawat, 2012). There are three characteristics of leadership, task-orientation, relationship — orientation and effectiveness respectively named as x, y and z (as in 3-D geometry). The effect of first two, according to Reddin, in a particular measure and situation is causative for the resulting effectiveness in leadership roles (3-D Leadership Model, n.d).
Leadership Support
Support for senior management is mandatory for the implementation of projects and EHR should have a good chance of aiding in the attainment of strategic organizational goals. Senior management have to allocate resources to help in the efforts for implementation, including the provision of required manpower. Management must announce the fresh structures and systems regarding project implementation, provide reasonable rationale for the taking of EHR and give support to the critical players and project managers that will communicate the tactics and strategy for project implementation. The senior management must instill in the workers great respect for time and speed, inspiring employees to execute, think and realize their goals. There should be establishment of fresh roles and obligations and new policies that are in line with the organization should be made by the senior management. Successful implementation is often driven by top managers giving support to projects. Leaders of the project should have the capability to execute and this can be ensured by eliminating obstacles and instituting senior management support (Kushniruk, Borycki & IGI Global, 2008).
Acquisition
The success of a joint venture or acquisition is determined by the implementation of the project. Good project implementation is key in ensuring success and the buck stops with the business development group for many reasons: It supervises the formation of the subteam responsible for implementation, creates links to the main team, gives advice on planning of implementation, and it is responsible for establishing processes for the resolution of implementation problems. In Zappos, the business development group has the responsibility of identifying project synergies, quantification of synergy benefits and costs, and assisting in the negotiation for cost and benefit sharing with the target firm's sellers or with a JV partner. The knowledge of extraction of synergies helps it assist the implementation team plan synergy extraction – that is reflected in the new concern's business plan (Trianitis, 1999).
Communication
Just like in any other business discipline, communication is essential in project management. Statistics indicate that a massive 74% of all projects fail. A contributing factor to the high failure rate is poor communication. At Zappos, it is important to plan communication with all the stakeholders of the project and set the expectations for communication early. It is key that team dynamics are established during face-to-face communication and the expectations of the customer are learned and evaluated before the project commences. Different types of communication exist during the running of projects, the include: written, non-verbal and oral communication. In the course of the project, communication can take place in various ways depending on the individual communicating. Upward communication involves communication to senior managers while lateral communication involves customers and also within the members of the team. Every stage of the project demands effective communication. At initiation/planning stage, attention ought to be channeled to planning project communication. It is apparent that the success of projects depends on communication being effective (Mehta, 2002).
Support
Support is the last stage of Business Process Management (BPM) implementation methodology. Whereas the other phases already discussed have the project team responsible for process management involved, the support stage involves process support office. The units at process management answer to the process czar. The office of process implementation is in charge of implementing projects of process management. The process management team that is involved in the analysis, design as well as the implementation phases falls under process implementation office. At Zappos, this is the office that is responsible for support of solutions for project management from the process management projects. Transition takes place in the period the project goes live. At the end of the period, a portion of members of the project team (like change leaders or other team members) go back to the various business units while other members of the project team (like project manager, process design experts and the experts of organizational design) make preparations for the next project (Chang, 2005).
Training
In the enterprise, besides the provision of training for change agents, the implementation office ought to be responsible for the provision of training for members of the team in charge of implementation. These persons are responsible for the management, designing and the development of solutions and projects for process management. Training given should cover process design methodology, Business Process Management systems (BPMS) product training and process management implementation methodology. Since it is expensive to carry out internal training, some of the training can be outsourced. Nonetheless, it is critical that a certain level of internal capability for in house training is maintained.
Stakeholder Involvement
At Zappo, involvement of stakeholders should not just include technicians, but should also include other IT security experts – in both online and offline areas. The methodology used ensures that a level of consensus is maintained by all stakeholders by defining clearly the involvement each stakeholder is to have during the lifecycle of the project (Schulte, 2011).
Process Review
At Zappos, process review calls for the involvement of management so as to ensure that the project is prepared adequately to achieve given needs while paying attention to the formal business proposal contract that the customer will be offered. Hill (2009) says that process review ought to include governance of the project and provide oversight in areas like:
A review of the requirements of the customer – assures stability and understanding
Technical review of proposals – collaboration on deliverables and the approach
Review of project plan – selecting plans and completing them
Decisions regarding staffing – progress of acquisition of resources and the meeting of needs for staff
Decisions concerning vendors – selecting contracts and ensuring their implementation
Review of business proposals
Terms and conditions
Contract elements
Pricing offer
Decisions on role of management – review roles and oversight duties
Conversion
Installation and conversion cover the movement of databases or data and the installation of the system in the production mode. If an information system is ready for conversion, the designers have many options available to them. However in the pilot scenario at Zappos, conversion is needed as it allows the analysts to run the system in a limited scope of the organization. If there are no issues with the system, it is rolled out to the organization's other areas slowly or at ago (Bidgoli, 2013).
Cultural Issues
At Zappos, implementing new project governance procedures may require a shift in the culture of the organization. The extent of the changes will be informed by the nature of the organization. Traditionally, the delivery of projects has been a preserve of project managers who perceive themselves as project drivers. The new procedures put emphasis on the early stages of a project and make sure that a project's entire development of a project is run by the owner of the project and so the arm that will deliver the service. This might be seen as loss of influence and power by project managers or the business' delivery arm. This point-of-view could be fueled by the perception that the arm of the business responsible for service delivery do not know an inkling about the delivery of projects. The fact is that this arrangement benefits both the players involved – service delivery and project management. If the owner of the project does not strongly focus on the given project, the delivery arm will be second-guessing the needs of the business since they are solely focused on delivery of assets and may be incapable of figuring out the exact needs to be delivered (Garland, 2009).
References
Abou-Zeid, E.S. (2005). A culturally aware model of inter-organizational knowledge transfer. Knowledge management research & practice, 3(3), 146-155.
Ale Ebrahim, N., Ahmed, S., & Taha, Z. (2009). Virtual teams: a literature review. Australian Journal of Basic and Applied Sciences, 3(3), 2653-2669.
Bidgoli, H. (2013). MIS 3. Boston, Mass: Course Technology/Cengage Learning.
Caligiuri, P. (2006). Developing global leaders. Human Resource Management Review, 16(2), 219-228.
Chang, J.F. (2005). Business Process Management Systems: Strategy and Implementation. Hoboken: CRC Press.
Duggar, J.W. (2009). The role of integrity in individual and effective corporate leadership. Journal of Academic & Business Ethics, 3, 1-7
Garland, R. (2009). Project governance: A practical guide to effective project decision making. London: Kogan Page.
Ghemawat p. (2012). Developing global leaders. McKinsey Quarterly
Hill, G.M. (2009). The complete project management methodology and toolkit. New York: CRC Press.
Kloth C. & Applegate B. (2004). Inter-organizational collaboration & partnership: A critical analysis. OD Network Annual Conference
Kushniruk, A.W., Borycki, E., & IGI Global. (2008). Human, social, and organizational aspects of health information systems. Hershey, PA: Medical Information Science Reference.
Mehta, A. (2002). Communication in Project Management.
Schulte, M.F. (2011). Go-live: Smart strategies from Davies award-winning HER implementations. Chicago, IL: Healthcare Information and Management Systems Society.
Srivastava, R.M., & Verma, S. (2012). Strategic management: Concepts, skills and practices.
Triantis, J.E. (1999). Creating successful acquisition and joint venture projects: A process and team approach. Westport, Conn: Quorum.
Weisband, S.P. (2013). Leadership at a Distance: Research in Technologically-Supported Work. Hoboken: Taylor and Francis.
3-D Leadership Model (n.d.). Retrieved January 26, 2015, from http://www.wjreddin.co.uk/content/14/reddin-s-3-d-leadership-model
---
Are you busy and do not have time to handle your assignment? Are you scared that your paper will not make the grade? Do you have responsibilities that may hinder you from turning in your assignment on time? Are you tired and can barely handle your assignment? Are your grades inconsistent?
Whichever your reason is, it is valid! You can get professional academic help from our service at affordable rates. We have a team of professional academic writers who can handle all your assignments.
Plagiarism free papers
Timely delivery
Any deadline
Skilled, Experienced Native English Writers
Subject-relevant academic writer
Adherence to paper instructions
Ability to tackle bulk assignments
Reasonable prices
24/7 Customer Support
Get superb grades consistently
Online Academic Help With Different Subjects
Literature
Students barely have time to read. We got you! Have your literature essay or book review written without having the hassle of reading the book. You can get your literature paper custom-written for you by our literature specialists.
Finance
Do you struggle with finance? No need to torture yourself if finance is not your cup of tea. You can order your finance paper from our academic writing service and get 100% original work from competent finance experts.
Computer science
Computer science is a tough subject. Fortunately, our computer science experts are up to the match. No need to stress and have sleepless nights. Our academic writers will tackle all your computer science assignments and deliver them on time. Let us handle all your python, java, ruby, JavaScript, php , C+ assignments!
Psychology
While psychology may be an interesting subject, you may lack sufficient time to handle your assignments. Don't despair; by using our academic writing service, you can be assured of perfect grades. Moreover, your grades will be consistent.
Engineering
Engineering is quite a demanding subject. Students face a lot of pressure and barely have enough time to do what they love to do. Our academic writing service got you covered! Our engineering specialists follow the paper instructions and ensure timely delivery of the paper.
Nursing
In the nursing course, you may have difficulties with literature reviews, annotated bibliographies, critical essays, and other assignments. Our nursing assignment writers will offer you professional nursing paper help at low prices.
Sociology
Truth be told, sociology papers can be quite exhausting. Our academic writing service relieves you of fatigue, pressure, and stress. You can relax and have peace of mind as our academic writers handle your sociology assignment.
Business
We take pride in having some of the best business writers in the industry. Our business writers have a lot of experience in the field. They are reliable, and you can be assured of a high-grade paper. They are able to handle business papers of any subject, length, deadline, and difficulty!
Statistics
We boast of having some of the most experienced statistics experts in the industry. Our statistics experts have diverse skills, expertise, and knowledge to handle any kind of assignment. They have access to all kinds of software to get your assignment done.
Law
Writing a law essay may prove to be an insurmountable obstacle, especially when you need to know the peculiarities of the legislative framework. Take advantage of our top-notch law specialists and get superb grades and 100% satisfaction.
What discipline/subjects do you deal in?
We have highlighted some of the most popular subjects we handle above. Those are just a tip of the iceberg. We deal in all academic disciplines since our writers are as diverse. They have been drawn from across all disciplines, and orders are assigned to those writers believed to be the best in the field. In a nutshell, there is no task we cannot handle; all you need to do is place your order with us. As long as your instructions are clear, just trust we shall deliver irrespective of the discipline.
Are your writers competent enough to handle my paper?
Our essay writers are graduates with bachelor's, masters, Ph.D., and doctorate degrees in various subjects. The minimum requirement to be an essay writer with our essay writing service is to have a college degree. All our academic writers have a minimum of two years of academic writing. We have a stringent recruitment process to ensure that we get only the most competent essay writers in the industry. We also ensure that the writers are handsomely compensated for their value. The majority of our writers are native English speakers. As such, the fluency of language and grammar is impeccable.
What if I don't like the paper?
There is a very low likelihood that you won't like the paper.
Reasons being:
When assigning your order, we match the paper's discipline with the writer's field/specialization. Since all our writers are graduates, we match the paper's subject with the field the writer studied. For instance, if it's a nursing paper, only a nursing graduate and writer will handle it. Furthermore, all our writers have academic writing experience and top-notch research skills.
We have a quality assurance that reviews the paper before it gets to you. As such, we ensure that you get a paper that meets the required standard and will most definitely make the grade.
In the event that you don't like your paper:
The writer will revise the paper up to your pleasing. You have unlimited revisions. You simply need to highlight what specifically you don't like about the paper, and the writer will make the amendments. The paper will be revised until you are satisfied. Revisions are free of charge
We will have a different writer write the paper from scratch.
Last resort, if the above does not work, we will refund your money.
Will the professor find out I didn't write the paper myself?
Not at all. All papers are written from scratch. There is no way your tutor or instructor will realize that you did not write the paper yourself. In fact, we recommend using our assignment help services for consistent results.
What if the paper is plagiarized?
We check all papers for plagiarism before we submit them. We use powerful plagiarism checking software such as SafeAssign, LopesWrite, and Turnitin. We also upload the plagiarism report so that you can review it. We understand that plagiarism is academic suicide. We would not take the risk of submitting plagiarized work and jeopardize your academic journey. Furthermore, we do not sell or use prewritten papers, and each paper is written from scratch.
When will I get my paper?
You determine when you get the paper by setting the deadline when placing the order. All papers are delivered within the deadline. We are well aware that we operate in a time-sensitive industry. As such, we have laid out strategies to ensure that the client receives the paper on time and they never miss the deadline. We understand that papers that are submitted late have some points deducted. We do not want you to miss any points due to late submission. We work on beating deadlines by huge margins in order to ensure that you have ample time to review the paper before you submit it.
Will anyone find out that I used your services?
We have a privacy and confidentiality policy that guides our work. We NEVER share any customer information with third parties. Noone will ever know that you used our assignment help services. It's only between you and us. We are bound by our policies to protect the customer's identity and information. All your information, such as your names, phone number, email, order information, and so on, are protected. We have robust security systems that ensure that your data is protected. Hacking our systems is close to impossible, and it has never happened.
How our Assignment  Help Service Works
You fill all the paper instructions in the order form. Make sure you include all the helpful materials so that our academic writers can deliver the perfect paper. It will also help to eliminate unnecessary revisions.
2.      Pay for the order
Proceed to pay for the paper so that it can be assigned to one of our expert academic writers. The paper subject is matched with the writer's area of specialization.
3.      Track the progress
You communicate with the writer and know about the progress of the paper. The client can ask the writer for drafts of the paper. The client can upload extra material and include additional instructions from the lecturer. Receive a paper.
4.      Download the paper
The paper is sent to your email and uploaded to your personal account. You also get a plagiarism report attached to your paper.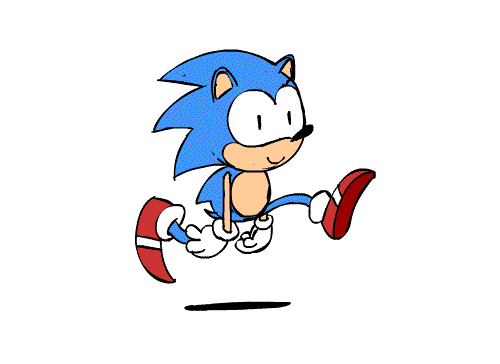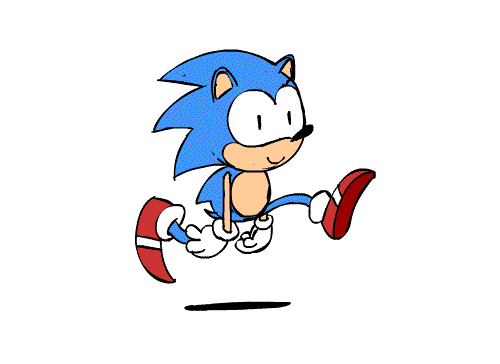 PLACE THIS ORDER OR A SIMILAR ORDER WITH US TODAY AND GET A PERFECT SCORE!!!
---