school choice debate. The writer uses the well-known Zelman vs. Simmons-Harris case to discuss the ways that case changed the public school choice debate.
For many years, public schools have abided by the separation of church and state that has been held as a measurement of truth in government since the public school system began. Generational changes have taken place with each passing lifetime that have continued to move schools away from any hint of religious belief or preference.
Whereas years ago students were taught to read and write using bible verses, and their school singing lessons came in the form of church hymns, those elements of public school were systematically removed until the nation was left with the system it has today, which for all intents and purposes there is no link between religion and public education.
Currently there are more than 50 million students in America's public school system (Owens, 2002). Until recently there didn't seem to be any question where the government stood on the church and school issue. Public schools across the country have recently been ordered to remove any indication of religion, including allowing students to say the Lord's Prayer any other prayer during graduation ceremonies. Schools that have the Ten Commandments on their walls were ordered to remove them and news channels nationwide carried coverage any time a school refused to comply.
Up until several years ago, it appeared that the separation of church and state was complete within America's public school system.
Then came the issue of school choice. At first glance, the debate raging around school choice didn't seem to be in any way linked to religious schools.
Long ago, parents who wanted their children educated through the umbrella of a religious faith began placing their children in private schools that were affiliated with certain denominations (Owens, 2002).
For several decades, it appeared to be a working system. If one wanted their child educated in a non-religious setting one could choose either public school or a secular private school. If one wanted their child to be educated in a religious setting one could choose a private school of their desired faith.
It was not long however before parents of public school students began to demand changes in the public school system, not with regard to allowing religion into the mix, but with regard to curriculum and education being provided. The public school system began to fend off attacks that included accusations of funding the most taxpayer dollars to the wealthy areas and letting the schools in the poverty stricken areas fend for themselves (Owens, 2002).
The public outcry began to grow and it was not long before the entire nation was facing a crisis about what to do to please parents, educators and students with regard to public school performance (Owens, 2002).
This led to a recent explosion in the way of public education alternatives as charter schools, magnet schools and home schools began to appear in every state.
In addition, several states began to implement a school voucher program. The school voucher program allowed parents who were not happy with the school their children were geographically zoned to attend; to choose to have them attend a different public school and it was provided for (Owens, 2002). In addition if the parents decided they would rather their children attend private school the public system in areas that had vouchers would provide funding for partial payment to those private schools to educate the students (Owens, 2002).
Almost 90% of America's fifty-three million school-aged children attend primary or secondary schools funded by the government (Owens, 2002). And although only a quarter of American voters currently have school-aged children, everyone is connected in some way to the public school system: taxpayers finance it, employers hire its graduates, and more importantly, its effectiveness is widely understood to be a key measure of social and economic justice (Owens, 2002). Whatever else might be said about the American system of public education, all citizens seem to agree that such a fundamental change in its structure is likely to impact society well beyond the schoolyard in important and largely unforeseen ways (Owens, 2002)."
It was not long before the topic of school choice became extremely heated. With so much at stake it is not hard to understand the importance of the debate. Those who were in favor of allowing school choice believed that it would encourage teachers to put their best efforts forward to maintain quality educational standards that would convince parents to leave their children in the public school system (Owens, 2002).
They also believed that with some free market competition schools would have to make the improvements that parents had been demanding for years, because parents could "vote with their feet" by simply removing their children and enrolling them elsewhere (Owens, 2002).
The schools that had the worse reputations would surely face mass exodus and according to proponents of school choice, they would only be able to stop it by making significant changes to the education they were providing.
Another area of improvement alleges the school choice advocates is test scores (Owens, 2002). They believe it will foster higher test scores as well as reduce any racism issues by integrating fully for the first time since the school system began.
Opponents, however, argue against a market-based system on the grounds that it does not adequately value education, and that the market economy has consistently failed to serve the interests of lower-income Americans (Owens, 2002). Furthermore, they fear that school choice initiatives will decrease public accountability and oversight, aggravate segregation problems by allowing or even encouraging balkanized schools with focused ethnic, religious or ideological curricula to compete against traditional common schools (Owens, 2002), undermine other public school reform efforts by shifting scarce resources away from public schools, and concentrate underperforming and problem students in inferior schools (Owens, 2002)."
It is interesting to note, that school choices are currently a hotly debated subject and today's controversy surrounds many issues with the school choice option, however, true changes with regard to school choice actually began taking place in the 1970's. It was at that time that magnet schools began to appear nationwide. Magnet schools were developed to attract students with a particular interest or leaning to attend and get an immersion in that area. There were magnet schools for those interested in math, science, literature, art and drama to name a few.
Today there are more than 4,000 magnet schools across the nation. More recently another move was made toward the support of school choice by way of charter schools. Charter schools began in 1992 in St. Paul Minnesota (Owens, 2002). Currently there are more than 1,600 of them nationwide. A charter school is a school that is started by parents, and for the most part it is run by parents, though it is a public school.
Parents decide what curriculum the school will use, when the school day will start and end and other important decisions with regard to the school itself.
For the most part the government has supported the idea of school choice. Presidents Bush and Clinton both funneled millions of dollars into the support of charter and magnet schools as well as a more recent school voucher program. School vouchers began with 300 inner city children and grew to more than 64,000 children who made the move from their home zoned public school to a private or parochial school of their choice partially funded by the public school system (Owens, 2002).
And it is clear that the demand for school vouchers far exceeds their supply: in 1999, for example, a private foundation offering 40,000 vouchers nationwide received 1.25 million applications (Owens, 2002). National media coverage of school choice debates in the federal, state, and local governments continues to fuel the demand, with no end in sight (Owens, 2002)."
If the overall school choice movement is gathering momentum, however, the expansion of school voucher programs has stalled in the past year (Owens, 2002). Statistics regarding the explosive growth of school choice (as those noted above) and the attendant media buzz over political battles often serve to obscure the critical distinction between public and private financing schemes for vouchers (Owens, 2002). Over 80% of the current school vouchers are financed by philanthropic individuals or foundations, and the few publicly-funded vouchers that exist are concentrated almost exclusively in two cities, Milwaukee and Cleveland (Owens, 2002)." school voucher program in Cleveland drew national attention recently as most of those participating placed their children into select religiously affiliated schools. The problem according to those in the system was that the concentration of students using the vouchers to go to parochial school created an uneven division for voucher support in the remaining district public and private schools.
And once again the first amendment issues were brought to the surface as Cleveland's voucher program came under fire.
Literature Review
When the case of Zelman v Simmons-Harris began many people compared it to the landmark case of Brown v Board of Education in the weight that the decision would carry when handed down (Vitteritti, 2002).
The case snowballed and grew until the nation viewed Zelmanv Simmons-Harris as the test case to try the legal boundary between church and state. It was also looked to for the purpose of redefining the meaning and scope of public education in America.
Enacted by the Ohio legislature in 1995, the Cleveland Scholarship and Tutoring Program allows 4,000 low-income children to attend private religious and secular schools with up to $2,250 in public support (Vitteritti, 2002). Participating schools must cap their tuition at $2,500 a year; the state pays up to 90% of whatever the school charges, depending on family income (Vitteritti, 2002). Following a high-profile legal battle, the program was upheld by the Ohio Supreme Court in 1999, prompting opponents to take their case into federal court (Vitteritti, 2002). On the day before school was to open that year, federal district court judge Solomon Oliver struck down the program, ruling that the use of tax dollars to pay for children to attend religious schools offends the First Amendment's Establishment Clause (Vitteritti, 2002). Judge Oliver halted the acceptance of new students to the program while the case was being appealed. Soon thereafter, a sharply divided (5-4) U.S. Supreme Court took an unusual move to vacate Judge Oliver's injunction and allow the program to continue unaltered while the case is in litigation (Vitteritti, 2002)."
The case as appealed and in 2004 the United States Court of Appeals representing the sixth circuit upheld and affirmed the lower court's ruling.
The case of Zelman v Simmons-Harris was founded in the fact that within the Cleveland district 46 out of the 56 voucher participating schools were from religious teachings leaving very few options for the parent that wanted their child to attend a secular school on the voucher program (Vitteritti, 2002).
In Zelman, the Ohio attorney general further pointed out that schools participating in the Cleveland voucher program represent only a small portion of the range of choices available outside the regular public schools. In 1999 Cleveland had 23 magnet schools with 13,000 students in attendance and eight charter schools with 1,600 students in attendance, compared with the 3,800 in the voucher program (Vitteritti, 2002). The two-person majority refused to accept the range-of-choice argument, however, because the magnet and the charter programs were not enacted under the auspices of the voucher law that was being reviewed (Vitteritti, 2002). Legally speaking, these other choices did not exist (Vitteritti, 2002). Under the rules of evidence defined by these judges, the same court that could peek into the minds of legislators to determine intent could not recognize hard evidence crucial to determining whether dissatisfied parents at regular public schools had choices beyond religious schools (Vitteritti, 2002)."
It is interesting to note that both sides presented evidence regarding the amount of the vouchers that were being provided to the students and their families.
The state presented its evidence with statements that the vouchers were being paid out to a maximum of $2,500. At the same time the state also introduced evidence that each student in the public school system was costing the district more than $7,700. This was used to illustrate that the voucher system of a maximum of$2,500 a year was far less than the current spending of almost $8,000 a year (Vitteritti, 2002).
The state argued that the religious schools were not recruiting students, nor was the district trying to encourage public students to attend religiously-based schools, but instead argued that the religiously-based schools were the only schools in the area that had tuitions low enough to have the voucher cover the cost of the school. For parents in primarily poverty stricken areas this was an important point to discuss as the parents who were poverty stricken would not have the financial means to make up any difference between the maximum voucher payment and the actual tuition cost of whatever private school their children attended.
The fact that the voucher was able to cover the cost of most of the religiously-based school tuition was probably a driving force behind the decision by those schools to participate in the voucher program and the decision by the parents to send their children to those schools.
The state also argued that the religious affiliation of the schools participating in the voucher program in most cases would never come into play with the decision by parents to send their children there on vouchers. It was in fact the private school and high standard of education that prompted those choices and it was only coincidental that the schools being chosen had to do with religious foundations (Vitteritti, 2002).
This is a valid argument as the same can be seen across the nation with regard to Catholic school education. Throughout America there are several thousand Catholic school that go from Kindergarten all the way through high school. Though the schools are based on the Roman Catholic faith there are hundreds of thousands of students who attend Catholic school and are not Catholic (Vitteritti, 2002).
The driving force behind their parents' decision to enroll them in Catholic schools was in spite of the religious base, not because of it. For the most part Catholic education is well reputed to be a high standard of education where students are expected to achieve at higher levels than the national standards (Vitteritti, 2002). For this reason parents often choose Catholic schools even when the family values are not from the Catholic faith. They simply want their children to receive a high standard of education and they believe attending a Catholic school will provide such a standard.
Opponents used the same information about the religiously-based schools being the only schools with low enough tuitions for the vouchers to cover as a way to argue that it provides an incentive for parents to choose religiously-based schools thereby upsetting the balance of separation of church and state.
To the extent that the latter argument has merit, the remedy seems obvious: amend the voucher law to make the amount higher, let's say equal to the per capita amount spent in regular public schools. This would have to be done by the Ohio legislature."
As the arguments were being heard it became apparent that Justice Sandra O'Connor would most likely cast the deciding vote and it was at that time that the other justices began making plays for her to join their "side" (Vitteritti, 2002).
At one point during the debates Justice Souter said "What is bothering me… and, I suspect, O'Connor, too," is that the law must be not only neutral on its face but also in its effect, and "at the end of the day, the effect is a massive amount of money going into religious schools. That is the sticking point here (Vitteritti, 2002)."
O'Connor had indicated that the voucher program might resemble a New York State tuition-reimbursement program struck down in the 1973 Nyquist case (Vitteritti, 2002). Though this observation must have given hope to the NEA attorney, when he began insisting on mathematical certainties, he encountered tough, if patient, resistance: "Well, wait just a minute," said O'Connor (Vitteritti, 2002). "Do we not have to look at all of the choices open to the students, the community schools, the magnet schools, et cetera?" Chanin did his best: One must legally ignore all the other schools in Cleveland because "this court has always been program-specific in its financial-aid cases (Vitteritti, 2002)."
In the actual ruling of the case, the justices found that the program did not violate the mandate prohibiting the school system from promoting or inhibiting religious causes or beliefs. The justices believed this to be the case as they searched for and found that the program was initially set up for secular purpose of providing secular educational choices for parents about where they wanted their children to attend school (Supreme, 2002).
Because the program was enacted for the valid secular purpose of providing educational assistance to poor children in a demonstrably failing public school system, the question is whether the program nonetheless has the forbidden effect of advancing or inhibiting religion. See Agostini v. Felton, 521 U.S. 203, 222-223(Supreme, 2002). This Court's jurisprudence makes clear that a government aid program is not readily subject to challenge under the Establishment Clause if it is neutral with respect to religion and provides assistance directly to a broad class of citizens who, in turn, direct government aid to religious schools wholly as a result of their own genuine and independent private choice (Supreme, 2002)."
They also ruled that an incidental connection to a religious faith was not evidence of the violation of church and state separations.
The ruling also found that the argument that the vouchers created financial incentives to attract voucher students was not the case. And in fact there was actually a financial disincentive as such. Schools that chose to participate in the voucher program received less than half what the public school system spent on each student. This meant that the school participating in the school voucher program was providing what many believed to be a superior education to that the public system was providing for less than half of what they might have deserved based on what the public school system paid to educate students in its buildings.
In addition, the Justices argued that families choosing to enroll their children in private schools that did not have low enough tuition to cover the entire cost had a financial disincentive as they were obligated to co-pay the balance of the tuition for their children to attend. In light of the fact that those parents would pay nothing to have their children attend magnet, and traditional schools through the public school system, this is really a disincentive to parents not an encouragement to pull their children form public school and rush them to private and parochial schools.
No reasonable observer would think that such a neutral private choice program carries with it the imprimatur of government (Supreme, 2002). Nor is there evidence that the program fails to provide genuine opportunities for Cleveland parents to select secular educational options (Supreme, 2002): Their children may remain in public school as before, remain in public school with funded tutoring aid, obtain a scholarship and choose to attend a religious school, obtain a scholarship and choose to attend a nonreligious private school, enroll in a community school, or enroll in a magnet school (Supreme, 2002). The Establishment Clause question whether Ohio is coercing parents into sending their children to religious schools must be answered by evaluating all options Ohio provides Cleveland schoolchildren, only one of which is to obtain a scholarship and then choose a religious school. Cleveland's preponderance of religiously affiliated schools did not result from the program, but is a phenomenon common to many American cities (Supreme, 2002)."
The justices ruled that part of the decision came from the standpoint that the Cleveland school district provided a substandard education for years before the voucher program came into existence.
The tuition aid was set up with the following guidelines:
Families with incomes below 200% of the poverty line are given priority and are eligible to receive 90% of private school tuition up to $2,250.
For these lowest-income families, participating private schools may not charge a parental co-payment greater than $250(Supreme, 2002).
For all other families, the program pays 75% of tuition costs, up to $1,875, with no co-payment cap (Supreme, 2002).
These families receive tuition aid only if the number of available scholarships exceeds the number of low-income children who choose to participate (Supreme, 2002).
Where tuition aid is spent depends solely upon where parents who receive tuition aid choose to enroll their child (Supreme, 2002).
If parents choose a private school, checks are made payable to the parents who then endorse the checks over to the chosen school (Supreme, 2002). "
In the March 2004 edition of the Michigan Law Review, researchers closely examined the decision by the court to uphold the voucher system in the Zelman v Simmons-Harris case.
Authors opened the discussion with a reminder that five decades ago similarly historic decisions were reached in the now famous case of Brown v the Board of Education (Edwards, 2004).
The author argued that while there have been great strides to undue racial segregation in the public school system there are still significant issues when it comes to providing a substandard education to those same minorities who are the majority residents of poverty stricken areas.
In a later edition of the Yale Law Journal the decision in the Zelman case are closely examined and held against other elements to test its validity (Kavey, 2003).
References
Text of U.S. Supreme Court decision: Zelman, superintendent of Public Instruction of Ohio, et al. v. Simmons-Harris et al. (Features). Journal of Church and State | Date: June 22, 2002 | More results for: Zelman vs. Simmons-Harris No. 00-1751 536 U.S. — (2002) Argued February 20, 2002 Decided June 27, 2002
Vouchers on trail: will the U.S. Supreme Court's decision in Zelman end the voucher debate? (Feature).(Statistical Data Included) Education Next | Date: June 22, 2002 | Author: Viteritti, Joseph P. | More results for: Zelman vs. Simmons-Harris
Zelman: the court gets it right. (Opinion).(school voucher case)
First Things: A Monthly Journal of Religion and Public Life | Date: January 1, 2003 | Author: Uhlmann, Michael M. | More results for: Zelman vs. Simmons-Harris
The journey from Brown v. Board of Education to Grutter v. Bollinger: from racial assimilation to diversity. Michigan Law Review | Date: March 1, 2004 | Author: Edwards, Harry T. | More results for: Zelman vs. Simmons-Harris
Private voucher schools and the First Amendment right to discriminate.(Case Note)
Yale Law Journal | Date: December 1, 2003 | Author: Kavey, Michael | More results for: Zelman vs. Simmons-Harris
Taking the "public" out of our schools: the political, constitutional and civic implications of private school vouchers. Journal of Church and State | Date: September 22, 2002 | Author: Owens, Erik C. | More results for: Zelman impact school choice
Thomas Good and Jennifer Braden, the Great School Debate: Choice, Vouchers, and Charters (Mahwah, N.J.: Erlbaum, 2000), 97.
Office of Educational Research and Improvement, the State of Charter Schools 2000: Fourth-Year Report (Washington, D.C.: U.S. Department of Education), 10-11.
---
Are you busy and do not have time to handle your assignment? Are you scared that your paper will not make the grade? Do you have responsibilities that may hinder you from turning in your assignment on time? Are you tired and can barely handle your assignment? Are your grades inconsistent?
Whichever your reason is, it is valid! You can get professional academic help from our service at affordable rates. We have a team of professional academic writers who can handle all your assignments.
Plagiarism free papers
Timely delivery
Any deadline
Skilled, Experienced Native English Writers
Subject-relevant academic writer
Adherence to paper instructions
Ability to tackle bulk assignments
Reasonable prices
24/7 Customer Support
Get superb grades consistently
Online Academic Help With Different Subjects
Literature
Students barely have time to read. We got you! Have your literature essay or book review written without having the hassle of reading the book. You can get your literature paper custom-written for you by our literature specialists.
Finance
Do you struggle with finance? No need to torture yourself if finance is not your cup of tea. You can order your finance paper from our academic writing service and get 100% original work from competent finance experts.
Computer science
Computer science is a tough subject. Fortunately, our computer science experts are up to the match. No need to stress and have sleepless nights. Our academic writers will tackle all your computer science assignments and deliver them on time. Let us handle all your python, java, ruby, JavaScript, php , C+ assignments!
Psychology
While psychology may be an interesting subject, you may lack sufficient time to handle your assignments. Don't despair; by using our academic writing service, you can be assured of perfect grades. Moreover, your grades will be consistent.
Engineering
Engineering is quite a demanding subject. Students face a lot of pressure and barely have enough time to do what they love to do. Our academic writing service got you covered! Our engineering specialists follow the paper instructions and ensure timely delivery of the paper.
Nursing
In the nursing course, you may have difficulties with literature reviews, annotated bibliographies, critical essays, and other assignments. Our nursing assignment writers will offer you professional nursing paper help at low prices.
Sociology
Truth be told, sociology papers can be quite exhausting. Our academic writing service relieves you of fatigue, pressure, and stress. You can relax and have peace of mind as our academic writers handle your sociology assignment.
Business
We take pride in having some of the best business writers in the industry. Our business writers have a lot of experience in the field. They are reliable, and you can be assured of a high-grade paper. They are able to handle business papers of any subject, length, deadline, and difficulty!
Statistics
We boast of having some of the most experienced statistics experts in the industry. Our statistics experts have diverse skills, expertise, and knowledge to handle any kind of assignment. They have access to all kinds of software to get your assignment done.
Law
Writing a law essay may prove to be an insurmountable obstacle, especially when you need to know the peculiarities of the legislative framework. Take advantage of our top-notch law specialists and get superb grades and 100% satisfaction.
What discipline/subjects do you deal in?
We have highlighted some of the most popular subjects we handle above. Those are just a tip of the iceberg. We deal in all academic disciplines since our writers are as diverse. They have been drawn from across all disciplines, and orders are assigned to those writers believed to be the best in the field. In a nutshell, there is no task we cannot handle; all you need to do is place your order with us. As long as your instructions are clear, just trust we shall deliver irrespective of the discipline.
Are your writers competent enough to handle my paper?
Our essay writers are graduates with bachelor's, masters, Ph.D., and doctorate degrees in various subjects. The minimum requirement to be an essay writer with our essay writing service is to have a college degree. All our academic writers have a minimum of two years of academic writing. We have a stringent recruitment process to ensure that we get only the most competent essay writers in the industry. We also ensure that the writers are handsomely compensated for their value. The majority of our writers are native English speakers. As such, the fluency of language and grammar is impeccable.
What if I don't like the paper?
There is a very low likelihood that you won't like the paper.
Reasons being:
When assigning your order, we match the paper's discipline with the writer's field/specialization. Since all our writers are graduates, we match the paper's subject with the field the writer studied. For instance, if it's a nursing paper, only a nursing graduate and writer will handle it. Furthermore, all our writers have academic writing experience and top-notch research skills.
We have a quality assurance that reviews the paper before it gets to you. As such, we ensure that you get a paper that meets the required standard and will most definitely make the grade.
In the event that you don't like your paper:
The writer will revise the paper up to your pleasing. You have unlimited revisions. You simply need to highlight what specifically you don't like about the paper, and the writer will make the amendments. The paper will be revised until you are satisfied. Revisions are free of charge
We will have a different writer write the paper from scratch.
Last resort, if the above does not work, we will refund your money.
Will the professor find out I didn't write the paper myself?
Not at all. All papers are written from scratch. There is no way your tutor or instructor will realize that you did not write the paper yourself. In fact, we recommend using our assignment help services for consistent results.
What if the paper is plagiarized?
We check all papers for plagiarism before we submit them. We use powerful plagiarism checking software such as SafeAssign, LopesWrite, and Turnitin. We also upload the plagiarism report so that you can review it. We understand that plagiarism is academic suicide. We would not take the risk of submitting plagiarized work and jeopardize your academic journey. Furthermore, we do not sell or use prewritten papers, and each paper is written from scratch.
When will I get my paper?
You determine when you get the paper by setting the deadline when placing the order. All papers are delivered within the deadline. We are well aware that we operate in a time-sensitive industry. As such, we have laid out strategies to ensure that the client receives the paper on time and they never miss the deadline. We understand that papers that are submitted late have some points deducted. We do not want you to miss any points due to late submission. We work on beating deadlines by huge margins in order to ensure that you have ample time to review the paper before you submit it.
Will anyone find out that I used your services?
We have a privacy and confidentiality policy that guides our work. We NEVER share any customer information with third parties. Noone will ever know that you used our assignment help services. It's only between you and us. We are bound by our policies to protect the customer's identity and information. All your information, such as your names, phone number, email, order information, and so on, are protected. We have robust security systems that ensure that your data is protected. Hacking our systems is close to impossible, and it has never happened.
How our Assignment  Help Service Works
You fill all the paper instructions in the order form. Make sure you include all the helpful materials so that our academic writers can deliver the perfect paper. It will also help to eliminate unnecessary revisions.
2.      Pay for the order
Proceed to pay for the paper so that it can be assigned to one of our expert academic writers. The paper subject is matched with the writer's area of specialization.
3.      Track the progress
You communicate with the writer and know about the progress of the paper. The client can ask the writer for drafts of the paper. The client can upload extra material and include additional instructions from the lecturer. Receive a paper.
4.      Download the paper
The paper is sent to your email and uploaded to your personal account. You also get a plagiarism report attached to your paper.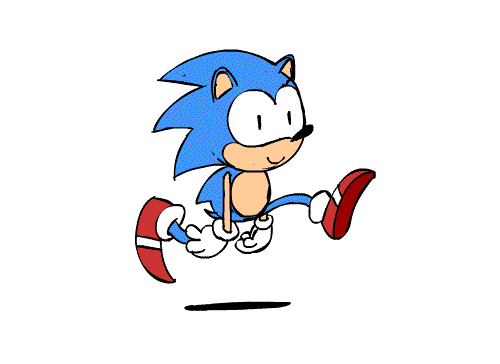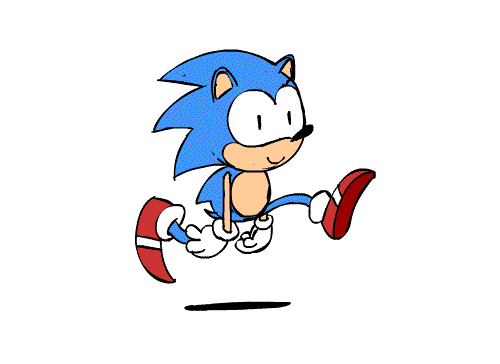 PLACE THIS ORDER OR A SIMILAR ORDER WITH US TODAY AND GET A PERFECT SCORE!!!
---