Risks and Consequences of Incorporating Social Networking into Learning Environments
The pervasive adoption of social networking is changing the approaches, expectations, methods and patterns individuals and organizations rely on daily to communicate and connect with each other. The economic, pedagogical, sociological and technology-based factors are also changing how long-term learning is achieved, given student's early mastery of Web 2.0 skill sets and familiarity with social networks. In many instances, students' mastery of these skill sets and insights into how each social network they participate on vary in terms of acceptable and unacceptable behavior, comments, communication, collaboration and sharing far surpass those of their instructors. Compounding these factors is the hype that social networks receive daily, often based on anecdotal data, of increasing the effectiveness of long-term learning and serving as a catalyst of self-efficacy on the part of students. Between these two extremes of social networks being praised as a panacea for learning improvement vs. their limited effectiveness in being a true catalyst of long-term learning is the truth. The intent of this chapter is to intermediate between these two extremes and define a model that encapsulates the most solid foundational elements of research into social networking's positive effects on learning. The proposed model introduced in this chapter also takes into account the equilibrium that must be maintained for long-term learning to be achieved, balancing collaboration and cooperation. These two aspects of long-term learning are often cited in the studies mentioned in this chapter as the catalyst of what makes teaching techniques and strategies so effective when they are based on social networks. While these two attributes do not guarantee long-term learning and self-efficacy, they do contribute significantly to positive outcomes. The potential for social networks in the context of learning ironically have little to do with massive friend or follower counts, or the burgeoning users of these networks. Rather, the pivotal issue is trust. As social networks continue their proliferation, often achieving triple-digit gains in subscribers bases as Facebook and Twitter have throughout 2009 and 2010, the fundamental missing ingredient of these platforms being effective as learning platforms is the propensity of both students and teachers to trust them (Bernoff, Li, 2008). The lack of experience and vacillation that Facebook's management team has shown in the area of privacy controls and the unannounced beta testing of their beacon technology that tracks user's preferences without telling them are just two of many examples just from this social network. Facebook is still learning what trust is. So are many of the other social networking technologies. This acts not as a catalyst, but a constraint on the use of social networks in learning environments. Despite this experimentation with trust that is happening on many social networks, the collaborative and communicate aspects of these platforms continues to show potential for enabling greater learning and most importantly, creating self-efficacy in students over the long-term. Creating life-long learners using a Web 2.0 toolbox shows potential due to collaboration and communication processes being supported (O'Reilly, 2006), yet takes a very focused and deliberate personalized learning strategy. Analysis of this aspect of Web 2.0-based teaching has yet to be completed in detail; only a cursory analysis of social networks in education has been completed (Braender, Kapp, Yeras, 2009). The concepts of scaffolding and individualized learning programs (Najjar, 2008) when combined with both in-class and computer-based teaching, deliver significantly greater results than if a purely didactic, "drill and kill": mentality is used for teaching subjects which have a high degree of conceptual learning associated with them. The one unequivocal point from the analysis and study completed is that the use of highly didactic and inflexible teaching strategies that do not allow for student interaction with complex concepts is more ineffective than initially thought. The old paradigm of concepts taught only through lectures or using overheads is quickly giving way to more fluid, interactive and participatory approaches to learning, often with significantly more positive outcomes for both the instructor and students. Participatory teaching strategies supporting by interactive technologies, inclusive of but not entirely based on Web 2.0 technologies, predominates the most effective teaching strategies found during this analysis. Instructors and students both can welcome the end of the "drill and kill" mindset of teaching, where rote memorization and mechanized problem solving give way to more self-efficacy nurtured and strengthened through scaffolding strategies (Bereiter, 2002), all predicated on the selective use of information technologies including Web 2.0 and social networks, but not entirely based on them alone. The model proposed in this chapter takes into account the intermediating effects of teaching strategies with consideration of how the Web 2.0 Toolbox contributes to greater learning while also taking into account the critical success factor of trust. For long-term learning to occur, trust must be strengthened and nurtured through scaffolding-based strategies. The following factors must also be coordinated so that students attain autonomy, mastery and purpose, as these are the core components of transforming their mindset and perception to become lifelong learners.
Problem Statement
How students perceive the value of the Web 2.0 Toolbox and how these attitudes determine the level of credibility, trust and validity they assign to these collections of technologies and tools is the focus of this study. The risks and consequences of using social networks as a platform of learning are assessment, and a proposed model that seeks to define the equilibrium points between learning, self-efficacy and trust is defined.
There are several challenges however with measuring the perceived risks and consequences of the Web 2.0 toolbox. Web 2.0 technologies' key design objectives that are participative, not hierarchical or technology-driven, as is shown in Figure 1, The Web 2.0 Meme Map. The concept of the Web as a platform or operating system and participative use of data dominates the definition of Web 2.0 (Cronin, 2009). This complicates and makes more challenging the aspect of separately measuring the specific attributes or tools and their concerted, often synchronized use across a learning institution or organization. Differentiating between attitudinal perception of a given Web 2.0 toolbox component and its actual effectiveness requires a methodology that takes into account social learning as well.
Figure 1: The Web 2.0 Meme Map
Source: (O'Reilly, 2006)
Second, the benefits, risks and consequences of having social networking become integral to formal learning environments needs to take into account how effective their use is in the context of learner-centered pedagogical frameworks. This is different from the concept of individual scaffolding (Najjar, 2008) yet just as critical from the standpoint of creating a stable, trusted, yet agile and responsive learning network that learners can benefit from long-term. While social networks certainly deliver exceptional opportunities for collaboration and communication, they do not lend themselves to the development of learner-centered pedagogical frameworks (Boyd, 2007). As a result, this is a nascent area of attitudinal and empirical research as well. While there is certainly an architectural support for participation, how this aspect of learning is managed, and its effects on the attitudinal views of social networks, is also a nascent field of research. The connection between social networking's innate openness for communication and collaboration needs to be balanced with learner-centered pedagogical frameworks and support of an architecture for learning if insights into learner's attitudes are to be gained.
Third, students perceive the value of the Web 2.0 toolbox as a total solution, not looking at the value or performance of each individual element or tool in the set used. As instructors are often combining social networking tools and applications to attain a specific learning outcome, measuring the incremental benefits of each tool is needed. Measurement needs to encompass social learning or collaborative aspects in addition to those defined by the specific learning strategy. As students use more social networking tools from the Web 2.0 toolbox the accumulated expertise they have grows significantly over time
(Boyd, 2007), which makes the delineation of each tools' value more difficult to determine, either attitudinally or empirically. All tools in the Web 2.0 toolbox then create a combined experience effect or product a learning economy of scale that in total greatly benefit the student, yet are difficult to isolate form a contributory effect. The use of nominal and ordinal-based analyses to determine the relative value of each is a potential approach to solving this problem. Pareto analysis of the performance of each of the components in the Web 2.0 toolbox can also contribute to greater insights into the contributions of each.
Fourth, the benefits of informal learning using the Web 2.0 toolbox and applications is assessable through attitudinal surveys and studies of learner's perceptions of each Web 2.0's application value. The effectiveness of these specific applications however requires empirical analysis and cross-referencing to their relative perception of effectiveness. Learners may gravitate towards those Web 2.0 tools that are highly conversational and communicative in nature, for example Twitter, yet the value of this platform from a learning perspective may be far outdistanced by blogs and Wikis, two forms of knowledge management for example. In short, the analysis of this factor may show how popular a specific Web 2.0 tool has little to do with its overall effectiveness in getting attaining learning goals and objectives for example. Controlling for the informality or formality of Web 2.0 tools use is required, as many instructors are relying on the conversational and broadcast functionality of social networks as a substitute for e-mail. Still, the informal aspects of social networking applications including Web 2.0 tools and their anticipated benefits as a learning tool must be indexed or evaluated from their actual effectiveness in assisting learned to gain mastery of subjects. Creating this link between Web 2.0 tool effectiveness and their relative perception of value with respondents to this study will require a research design that can isolate attitudinal and effectiveness measures while not introducing sampling bias or error.
Fifth, the risks that Web 2.0 tools might create for formal learning in educational institutions also faces the same dilemma from a methodology standpoint (Cronin, 2009). There is the perceived risk of ineffectiveness due to a lack of knowledge or trust of a given tool that must be evaluated from the context of its actual effectiveness as well. The fact formal learning methodologies are not as agile in giving educators the flexibility of creating learner-centered pedagogical frameworks is a case in point. Further, the value of social networks and Web 2.0 tools to also create an architecture of participation needs to also be taken into account. Risks and trust in each social networking application must be cross-referenced by the actual contributions of the tools themselves to determine their relative effectiveness.
Sixth, the benefits of informal learning based on Web 2.0 applications need to be balanced against potential risks. This is a critical insight to have as it will determine to what extent formal learning needs to be taken into account when researching how learner-centered pedagogical frameworks and taxonomies for scaffolding are created. How learners balance the risks of using Web 2.0 tools relative to the benefits of information learning from using these applications matters most when taken in the context of a learner-centered pedagogical framework. While social networks are loosely coupled and designed for freeform communication and collaboration, they resist the defining of both individual taxonomies necessary for scaffolding-based learning strategies and the development of architectures of participation. Attitudinal analysis of learners' perceptions of risks vs. benefits needs to take onto account the use of individual taxonomies and earner-centered pedagogical frameworks that an scale across an entire class or broader area of study. Social learning and the ability to gain more insights from a given subject matter through a pedagogical framework can also be supplanted with scaffolding techniques that mix both in-class and Web 2.0-based teaching strategies. From this context, the combining of Web 2.0 applications, individual scaffolding and learning enhancement strategies, and pedagogical frameworks combined determine the long-term effectiveness of these technologies in accomplishing learning objectives. Taken a step further, the combining of these three elements also contribute to self-efficacy and the attainment of autonomy, mastery and purpose over time. In evaluating these three factors and their interrelationships to each other, attitudinal data and measurement must be kept in context relative to effectiveness of each component or tool in a Web 2.0 toolbox. Figure 2 provides a Venn diagram, which explains this concept graphically. Assessing the performance of Web 2.0 toolbox applications across pedagogical frameworks and their contribution to scaffolding and individualized student taxonomies must be distinct and defined by a segmented methodology that captures the variations in their performance is illustrated by Figure 2, Analyzing Performance of Web 2.0 Toolbox Applications by Learning Platform. The following Venn diagram illustrates why a stratified research design is needed to isolate how Web 2.0 toolbox series of applications that are delivering the greatest value across pedagogical frameworks and within individualized scaffolding efforts and student taxonomies. This Venn diagram only captures actual performance, not attitudes to the tools themselves.
Figure 2: Analyzing Performance of Web 2.0 Toolbox Applications by Learning Platform
A completely separate model is needed for capturing attitudinal perception of the value of Web 2.0 toolbox components in the pedagogical frameworks for classes area and the scaffolding and individualized student taxonomies areas of the Venn diagram. Studies of the use of Web 2.0 toolbox applications show correlations of attitudes about the tools themselves and their usefulness. This potentially could be an autocorrelation of popularity to mastery of a given Web 2.0 tool. Studies indicate that when Web 2.0 tools are used in the context of Computer-Supported Collaborative Learning (CSCL) to supplement in-class sessions, there is a statistically significant gain in student performance (Kirschner, 2002). CSCL-based approaches of supplementing in-class learning with Web 2.0 tools are particularly effective in those course areas that require exceptional levels of conceptualization and abstraction (Harris, Rea. 2009). Studies of statistical analysis courses and advanced mathematics show that integrated Web 2.0 toolbox components with in-class instructions provide students with the opportunity to learn at their own pace significantly increases long-term retention of core concepts. The contributions then of Web 2.0 toolbox components to the attainment of autonomy, mastery and purpose in the context of advanced mathematics, sciences and statistical analysis courses is evident in an abundance of studies on the topic as well (Edelson, Gordin, Pea, 1999) (Garrison, Archer, Anderson, 2003) (Goodwin, 2009). The more challenging to conceptualize a given academic disciplines' concepts, the more valuable CSCL-based platforms and self-paced Web-based applications become for the continual review and mastery of concepts. That these tools are based on Web 2.0 design tenets are incidental to their value in the learning process for the areas of mathematics, sciences and statistics where concepts often defy two-dimensional whiteboard discussions (Lending, 2010). Studies indicate that the use of Web-enabled applications to supplant in-class learning where the student can define the pace, the repetition and the content approach all contribute to greater autonomy, mastery and seeing purpose in the study of the given field. The long-term goal of any course and educator is to nurture and get learners to have a high level of self-efficacy in fields of interest. The combined use of Web-enabled applications and CSCL-based strategies and development of content that can be effectively used to create recursive learning tools including Java-based applets is an evolving best practice in this area (Flores, Graves, Hartfield, Winograd, 1988).
The problem statement is multifaceted and must take into account the attitudes of learners to the tools. The effectiveness of these Web 2.0-based tools, in both pedagogical frameworks and architectures of participation and within scaffolding strategies, and the effectiveness of the applications themselves in terms of content use and presentation (Levy, Hadar, 2010). What is needed is a research methodology that separates attitude from actual performance from the context of these Web 2.0 tools. While there are many studies from the area of CSCL research showing a high correlation of positive attitudes to Web 2.0 toolbox components to their effectiveness, in the context of social networks this dynamic needs greater research to be empirically proven. The perception of the relative value of a given Web 2.0 toolbox component is going to be influenced by the relative level of disclosure and privacy a student has to provide in order to use it. Trust is such a critical issue it requires its own methodology to ascertain how its effects influence the perception of Web 2.0 toolbox value both individually and in larger groups. The interaction of personal preferences of students, the actual performance of the Web 2.0 toolbox component or application and the teaching strategies of the instructor all must be taken into account to get an accurate measure of how Web 2.0 tools' perception and use contribute to long-term learning. The following Venn diagram explores these relationships and shows that the most popular and often-used social networks are often found to be the most effective in contributing to long-term learning, self-efficacy and mastery of subjects (Martin, Madigan, 2006)
. These most used Web 2.0 applications are going to be found at the intersection of teaching strategies, actual performance of the Web 2.0 tool and the value of the application as reported by students. Figure 3, Venn diagram of Perceived Value, Actual Performance Value and Teaching Strategies illustrates the combined intersections of these three factors and highlights the implications on long-term learning being attained by students over time.
Figure 3:
Venn diagram of Perceived Value, Actual Performance Value and Teaching Strategies
Based on analysis of (Sfard, 1998) (Stewart, 2008) (Vygotsky, 1978)
Figure 3 also illustrates how critical the approach to teaching strategies are, including the decision of an instructor who is using a collection of Web 2.0 toolbox applications to be participative and more conversationally focused, and less didactic and focused on "drill and kill" type of teaching styles. In the context of social learning and the development of teaching leadership skill sets, ample research exists showing that transformational, not transactional leadership approaches in the classroom and in managing a class are by far more effective. As part of the problem statement, the effects of a transformational leadership style need to be taken into account and factored into how the effectiveness of Web 2.0 toolbox applications are perceived by students and the extent to which they deliver value. Transformational leadership in the classroom is going to equate to higher levels of autonomy, mastery and purpose on the part of students in the subjects taught. One of the problems to be addressed in this analysis is the extent to which transformational leadership in the classroom equates to greater long-term learning when the actual learning performance of a Web 2.0 application is taken into account (the intersection shown in the lower right of Figure 3). In addition, the perception of value and the intersection of teaching strategies is equally important as this is the region of the Venn diagram where trust would be created and sustained (Gross, Latham, 2007). To the extent an instructor can create a high level of trust through transformational leadership is the extent to which the class will trust the direction of not only the material presented, but also seek to adopt Web 2.0 toolbox applications that align with and enhance the learning experience. In this respect the problem statement of this research also must look at the onboarding of Web 2.0 toolbox applications from an entirely different context and perspective students are accustomed to. The focus on learning results and quantified performance from tests anchor accountability of Web 2.0 toolbox applications with the familiarity, usefulness and agility of specific applications driving the adoption of them as is shown in Figure 3. This dynamic is accentuated and accelerated by transformational leadership or hampered by more didactic, distant teaching styles on the part of instructors; indeed the use of Web 2.0 toolbox applications require conversation and dialogue, and that is indicative of a far more participative and transformational leadership mindset than pure lecturing and the enforcement of rote memorization.
Purpose
To determine the risks and consequences that learners perceive when social networking applications are introduced into formal learning environments and strategies is the primary purpose of this study. Social networks; pervasive adoption, skyrocketing subscription rates and triple-digit subscription increases are all contributing to a more fundamental and systemic shift in how people and companies communicate globally. The purpose of this research is to ascertain how social networks are perceived in the learning context. Students who readily join, contribute and often dominate social networks with communication and collaboration skills that surpass their instructors have developed significantly different expectations as to the performance of these applications when taken together as a Web 2.0 toolbox. The goal this research is to understand how students perceive the risks of social networking applications within formal learning environments.
In addition to this primary objective, the intent is to also ascertain the possible benefits of using Web 2.0 applications for informal learning. The value of each application or component that comprises the Web 2.0 toolbox needs to be ascertained, yet this is only the first step to really understanding their effectiveness. The perceived value needs to be indexed relative to the actual performance of these social networking applications in the context of furthering long-term learning. As is shown in Figure 3: Venn diagram of Perceived Value, Actual Performance Value and Teaching Strategies, the perceived value and actual value of the Web 2.0 Toolbox of applications also needs to take into account the teaching strategies used as well. The scope of this research needs to evaluate how traditional, didactic teaching styles that promote rote memorization influence learning performance with Web 2.0-based tools vs. The impact of transformational and transactional leadership approaches over the duration of a semester. As the effective use of a Web 2.0 toolbox of applications requires more of an agile, response-driven leadership style in the classroom, the influence of teaching strategies is expected to have a significant influence on the long-term perception and actual performance of social networking applications' use in formal learning environments (Mezirow, 1996). The instructors' leadership style will also be a significant factor in overall trust that is placed in social networking applications and the learning processes they support.
It is anticipated that the teaching strategies of a given instructor will be a significant influence on the perceived value and actual performance in terms of learning outcomes of each application in the Web 2.0 toolbox. Of the many assumptions this is based on, the foremost is that to the extent students trust an instructor is the extent to which they will disclose information about themselves and also freely share their opinions and insights as to the class content. The point was made earlier in this chapter that the combination of Web-based applications in the context of CSCL initiatives showed that social networking-based applications that are used for simplifying complex concepts in mathematics, science and statistical courses lead to increased retention of complex concepts (Dreher, Reiners, Dreher, Dreher, 2009). Instructors using the Web 2.0 toolbox then in academic disciplines that require active conversation for learning to be valuable must focus on more transformational leadership styles if these tools are to be effective (Milliron, Plinske, 2009). It could be argued that the more controversial a class, say a course on religion for example, the greater the level of potential debate both in class and online with the social networking forums supporting the course. In academic disciplines that foster and actually encourage debate, as religion and philosophy do, the teaching strategies of instructors must be anchored more in transformational leadership fundamentals of the Web 2.0 toolbox of applications is to ever be used. It is anticipated the more a given academic discipline is driven by calculation, metrics, techniques for numerically-based problem solving and rooted in scientific theory, the broader the adoption. Using the applications in the toolbox to simplify and make concepts more understandable, and also giving students the opportunity to repeat concept-driven learning online has been shown to increase long-term learning. It is assumed that given the fact that these tools aid in mastering complex, difficult concepts not easily defined through traditional didactic approaches, that they will have the greatest adoption. A corollary to this assumption is that these academic disciplines require significantly less self-disclosure through social networks, and the more interactive, the more a given set of Web 2.0 applications in the toolbox are, the more popular they will be. Mathematics, science and statistics are heavily oriented towards techniques of problem solving and a sequence of problem solving steps, and therefore are ideal for automating using these techniques.
Conversely when a subject matter requires introspection and with it, self-disclosure of opinions and perspectives of religion, philosophy or the humanities, students will most likely gravitate to those applications in the Web 2.0 toolbox that allow for participation without self-disclosure. The use of podcasting and live-streaming to share videos and podcasts found of interest will dominate; there will most likely be little if any commentary that could be seen as controversial or reflecting too much of their individual preferences (Ashraf, 2009). As a result, the effectiveness of key applications in the Web 2.0 toolbox will be constrained in those academic areas that could most benefit from their use. Teaching strategies that specifically focus on trust through transformational leadership will be the pivotal element in the success or failure of Web 2.0 toolbox adoption in those academic disciplines where the focus is on opinion and debate rather than pure science (Yue, 2010). That is why the proposed research needs to take into account the teaching strategies of instructors and look at the role transformational classroom and course leadership have on Web 2.0 toolbox adoption and academic performance.
The second major focus of the research is on determining which applications or tools are the most motivating and engaging to use during a course. As was shown in Figure 3 of this chapter, the popularity of a given tool in the Web 2.0 toolbox will most likely be dictated by its effective use at the instructor level as well, and will eventually lead to the given application being a contributor to academic performance. In other words, the most popular applications will most likely be the most effective at enabling learning due to the accumulated experience students have using them. The role of the teaching strategy however cannot be overlooked. Evaluating how the three classroom leadership styles of didactic, transaction, and transformational leadership influence the adoption and loyalty to one social networking application or tool over another. There will also be situations where the instructor's preference for a given series of tools in the Web 2.0 toolbox will vary from students, and arbitrating this will take situational and emotional intelligence on the part of the instructor. This teaching strategy is the foundation of scaffolding, and stopping just short of an entire class designed using this approach of personalized instruction, an instructor needs to understand the preferences of tools in these areas. It is foreseeable that instructors will poll a class as to their preferences for specific applications in the Web 2.0 toolbox so that their planned teaching strategies align with preferences of students for the semester or term. From the very simple in-class discussion to the larger, more sophisticated online voting for one tool or set of tools from the Web 2.0 toolbox over another, this aspect of listening to students is an evolving best practice in curriculum design. The perception of students of one given application in the Web 2.0 toolbox over another needs to also be determined from the academic discipline aspects as well. As the point as made earlier, the more structured, attuned to clear solution steps and problem solving a course is, the more interactive and recursive the social networking applications need to be. In addition, the greater the communication and collaboration options need to be, as students will often look to each other for (Barros, Verdejo, 2000) guidance on finding the best possible solution sequence of problem solving steps. An example would be in an accounting, engineering, mathematics, science or technology-related courses where the techniques of problem solving are well-known. In these types of courses the Web 2.0 toolbox would need to include Wikis, forums and other applications that enable interactive communication (Hazari, North, Moreland, 2009). All of these applications taken together will eventually lead to greater collaborative learning and more effective long-term retention of concepts and problem-solving steps (Inaba, Okamoto, 1996). The recursive and repeatable nature of courses where problem solving is defined has been shown to lead to greater self-efficacy over time. The applications students in these classes will find the most motivating and engaging will most likely differ from those in courses more oriented towards introspection, debate and perspective. In the arts, English, the humanities and philosophy for example the tools that learners will find the most motivating and enganging will be much more oriented towards clarity and succinctness of thought and the ability to persuade quickly. There is also going to be more of an orientation to defending and supporting opinions. In courses like these where opinion and conjecture, debate and analysis are essential for participation, it is entirely feasible for student sot favor password-protected video uplinks of their own video clips and podcasts. Courses that have a high degree of debate and argumentative analysis would most likely find this type of online forum, protected to just the class itself seeing the videos, would be preferred over the Java-based applets and interactive problem-solving that would be prevalent in calculus, mathematics or statistics courses for example. Not only do students who are gifted in the arts, humanities, English and philosophy see the world fundamentally different that those whose strengths are in mathematics, but their needs in terms of communication and collaboration are quite different. It is reasonable to assume that the research will show a different set of applications or tools that will be of the most use to them. A stratified research design is critical for capturing the variations in preferences between students from various academic disciplines. The nuances and specifics of how each prefers to communicate will most likely be significantly different, based on the students' natural abilities and previous experiences with social networking. Ultimately, the research study needs to create a profile by subject area of the most preferred social networking applications. Once these profiles are created a longitudinal study needs to also be defined that takes into account shifts in social networking application usage over time to track migration from one platform to the next. This type of analysis and insights is invaluable in determining just how exactly a learning institution can stay in step with students over time.
The third objective is to find those social networking applications that are unsuitable for supporting the learning process. This will vary by subject area and further supports the research objective of creating a profile by each academic discipline to see how preferences and perception of unsuitably vary by social networking application type. It is not likely for example that members of an engineering class, in learning how to program in Java or AJAX (Williams, Chinn, 2009) for example, would choose to use video to explain their efforts; they would most likely choose to use a dialogue-based social networking tool that allowed for uploads of programming code. Conversely, those students specializing in the arts, English, the humanities and philosophy would most likely find a video-based applications more effective in getting their points across persuasively. The use of Wikis and Facebook-like applications that would also allow for significantly more text that the currently publically available one does would also be of interest (Richardson, 2006). As these subject areas and their underlying academic disciplines are much more focused on the use of persuasive arguments and debate, more interactive, textual, verbally and visually based applications would most likely be the dominant applications of choice in these areas. This line of reasoning however, of what specific applications each subject area would prefer from the Web 2.0 toolbox would however need to be validated and vetted through a comprehensive research methodology and project execution.
The teaching strategies of the instructor and their propensity to concentrate on authoritarian, transactional or transformational styles is also going to have an influence on the long-term perceptions of value students have for specific tools in the Web 2.0 toolbox. The Venn diagram (Figure 3). The purpose of this research needs to also concentrate on the emotional intelligence and focus on leadership instructors have. As Figure 3 also shows, the perceived value of a social networking application, its actual value, and the teaching style of a given instructor are all interconnected with each other. As the Venn diagram indicates, it would literally be impossible to use a Web 2.0 toolbox without having each of these components integrated together, because this is how the student views the usefulness, the utility of a given social networking application. They evaluate it in terms of its perceived usefulness, its congruency to the area of a student's core strengths and the inherent information needs of their chosen field of study, and its potential to deliver actual academic performance improvement. All three factors must be taken into account, kept in synchronization with each other, and serve as the theoretical foundation for this study.
When considering the implications of these three factors of perceived social network (SN) value, actual SN value, and the implications of instructor transformational leadership the following model shown in Figure 4 conceptually defines these relationships. The role of learner-centered pedagogical frameworks for managing class-based progress to learning objectives is on the left side of the model and the scaffolding strategies are on the right side. The center of the proposed model concentrates on SN adoption and mastery of the application in the discipline studies. This attribute of the model is shown in the middle as an enabling equilibrium between the perception and actual value of SN applications.
Figure 4. Proposed Social Networking Education Equilibrium Model
The proposed Social Networking Education Equilibrium Model is also predicated on a concept an instructors' transformational leadership being the catalyst, over the long-term, of learning based on trust. This is critically important for the adoption of social networking applications that comprise the Web 2.0 toolbox across those academic disciplines where self-disclosure is necessary. These include the fields mentioned several times before in this chapter including the Arts, English, the humanities and philosophy. A model comparable to the one shown in Figure 4 is needed to take into account the influence of an instructors' leadership style on the propensity of students to trust the class will be managed to allow for self-disclosure in a trusted environment. Without trust, the use of social networking applications in any class will break down and be ineffective (Docksai, 2010). A relatively low level of trust is required for the communication and collaboration of highly technical analyses, and the use of problem-solving steps. Conversely, courses in the arts, English, the humanities and philosophy would place high on the maturity model. The empirical research and data analysis to construct a trusted-based maturity model is an area of future research that needs to be considered.
The interaction of a students' perceived value of a social networking application set or Web 2.0 toolbox, the actual performance value of the toolbox, and the instructors' leadership style and classroom leadership strategies all interact. Figure 3 initially defined these relationships and Figure 4, the proposed Social Networking Education Equilibrium Model illustrates how a teachers; or instructors' leadership affect the perceived and actual value of social networking applications. The implications for the research methodology need to include assessments of leadership attributes as a result.
Research Questions
In devising the following research questions, the proposed Social Networking Education Equilibrium Model is taken into account, as is the need to capture those social networking applications most relevant by field of study. Variations in social networking application preference and use by academic field of study will serve to more effectively differentiate preferences in the Web 2.0 toolbox. It is expected that varying groups of social networking applications will exist for each academic discipline that share common traits. Based on this and the roles of instructors and their leadership styles on the perception of social networking application value are used as the basis of these questions:
1. Do the preferences and popularity of social networking applications correlate to their actual contribution to academic performance?
2. Is there a selective aspect to defining social networking application usage by academic area? In effect subject areas that require intensive self-disclosure and debate may favor more textual and conversational platforms, while those in the math and sciences areas look at more terse yet effective means of communicating complex concepts simply?
3. To what extent does trust play a role in the effectiveness of social networks to nurture and strengthen their use for attaining educational objectives?
4. Over time does trust in an instructor accelerate the use of social networking applications, across all subject areas? If so, which academic disciplines are most influenced by trust in an instructor? Which are least?
5. What is the rate of adoption of Web 2.0 toolbox applications by subject area when the majority of class time is spent in lecture? How does adoption of Web 2.0 toolbox applications change when a class changes from purely didactic to participative?
6. Is trust a delimiting or gating factor with regard to the adoption of social networking applications across all subject areas? Which are most affected by trust in the instructor and which are least?
7. Does an egalitarian approach to the use of social networking applications and the custom definition of a Web 2.0 toolbox by an instructor based on individual class requirements increase effectiveness? By how much and across which subject areas?
8. Communication and collaboration are the two most critical aspects of learning, and they are two of the more popular aspects of social networks as well (Ayala, Yano, 1998). What is the migration of student users from purely communicative sites including Facebook to more structured learning sites, a portal for example?
a. How does content generation vary between a student in the role of friend and confidante vs. class member?
b. What is the percentage shift in content sharing between the use of social networks purely for friendship vs. those used in courses?
9. Is there a statistically significant difference in the outcomes of courses where instructors rely on a transformational leadership style in conjunction with a preferred set of social networking applications, tailored to the preferences of students?
10. Do scaffolding-based strategies work when combined with social networking applications preferred by students? Or does scaffolding force the use of a secondary set of social networking applications, in effect creating a Web 2.0 toolbox specific to just scaffolding or individualized instruction strategies?
11. Do Web 2.0 technologies and resulting social networking applications widen or bridge the gap in learning effectiveness between students and instructors?
12. Can Web 2.0 technologies and social networking applications, when used in conjunction with CSCL-based teaching strategies, assist in bridging the Digital Divide in highly developed nations and also globally?
13. Is there a correlation of the most popular social networking applications within an academic field of study and its effectiveness? Is this an autocorrelation or a casual series of relationships?
14. What is the Experience Effect of social networking knowledge as it relates to use of a Web 2.0 Toolbox in scientific and math courses? In courses that rely on communication and persuasion over technique?
15. Is there a statistically significant difference between the popularity of a given social networking application and its effectiveness for learning a given subject?
a. How does this vary by academic field of study?
b. What is the variation in social networking application performance by demographics and graduating class of respondent?
c. Does the effectiveness of a given social networking application vary when the course is entirely taught online vs. A hybrid class of both online and in-class teaching? (Dykman, Davis, 2008)
d. Does the opt-in strategy instructors use for social networking applications in their courses (free choice) increase the actual learning effectiveness of the social networking application or not?
e. How does the popularity of a given social networking application in a specific field of study with students influence an instructor's approach to content and course material generation? Does it and to what extent?
16. Does the Web 2.0 toolbox actually lead to greater collaboration in courses where team projects are a requirement or do a few core students still carry the majority of work?
a. What factors contribute to greater shared accountability for team results that can be attributed to social networking applications?
b. What factors detract from student group participation and collaboration, which can be attributed to social networks?
c. Is peer pressure greater or less when social networking applications are used to support and nurture team projects in a course?
d. What is the on-time and quality performance of team-based projects when social networking applications are used for managing and completing them?
i. Is performance to deadlines significantly increased through the use of social networking applications for teach projects or degraded?
ii. Is the quality level of the work increased or decreased as a result of the use of social networking applications to manage the team process?
17. Are social networking applications capable of creating self-efficacy in students so they become long-term learners?
18. Which social networking applications are most effective for scaffolding student development programs?
a. How do these social networking applications rate in terms of effectiveness by academic discipline?
b. Which scaffolding techniques align with which social networking applications?
c. What is the average increase in mid-term and final course test scores based on scaffolding using social networking applications?
d. What are the median midterm and final test scores when social networking applications are not used as scaffolding?
e. Which combination of in-class and online strategies, incorporating social networking applications for the Web 2.0 toolbox, generate the greatest retention of concepts and course material?
ii. By demographics of the student including graduating class iii. By previous expertise of student with social networking applications
iv. By instructor years of experience and teaching style
f. How do student attitudes influence effectiveness of social networking applications when used in scaffolding strategies?
g. Which instructor leadership strategies most influence adoption of social networking applications in scaffolding strategies? Which are most detrimental?
h. Can scaffolding be successfully used for remedial studies where the Web 2.0 toolbox is used as the catalyst for the teaching concepts in more intuitive formats?
i. Will Head Start Programs see significant increase in effectiveness?
Assumptions
1. Students will have a set of social networking applications that are the most popular to them, yet the effectiveness of these applications from a learning standpoint will not be known.
2. The true effectiveness of social networking applications by subject area will vary depending on the content, need for self-disclosure and instructor leadership style.
3. Didactic or "drill and kill" class leadership styles stifle and eventually render social networking applications less useful over time.
4. Participative, transactional and transformational leadership styles nurture adoption of social networking applications that increase learning effectiveness.
5. The greater the level of trust between instructors and students the greater the adoption of social networking applications across all study areas.
6. The greater the level of trust between individual student and instructors the greater the level of self-disclosure in subject areas that rely on student sot convey and convince rather than complete calculations.
7. In the areas of math, science and statistics, the recursive nature of social networking applications leads to great long-term learning and retention of core concepts.
8. The more emotional intelligence an instructor has the greater their ability to align key learning lessons with the needs of students, suing social networking applications as the platform.
9. Scaffolding is enhanced through the use of social networking applications selectively chosen from the Web 2.0 toolbox to align with the unique needs of each student.
10. Creating class materials and courseware based on the preferences of students for a given set of social networking applications increases adoption while also increasing learning effectiveness (Desharnais, Limson, 2007).
11. There is no correlation between the popularity of a given social networking application and its effectiveness.
12. The instructor's teaching style and mindset is a significant independent variable that defines and predicts social networking application adoption and effectiveness in their classroom.
13. Long-term learning is achieved when social networking applications are designed to allow for students to continually practice, recursively working though science, and statistics examples until they have mastered the core concepts.
14. Instructor perception of value of a given series of social networking applications influences adoption and student credibility for a given application; instructors are significant influences on social networking credibility in academic environments.
15. Goal-based social networking applications that nurture achievement when balanced with communication and collaboration, lead to mastery of subjects and provide purpose to students' efforts. Over time, these factors contribute to autonomy, mastery and purpose with long-term learning taking place.
16. Students will have significantly more expertise with social networking than instructors.
17. There is an Experience Effect that occurs over time as student and instructors work with social networking applications; comparable to an economy of scale for knowledge and insight.
18. Collaboration is dictated by the level of trust students have for instructors and other students.
Limitations
1. The lack of previous empirical research on the effectiveness of Web 2.0 toolbox applications vs. their popularity with students who have been defined as the respondent base for this study. There is little if any empirical studies showing how the popularity of a given type of social networking application correlates to learning effectiveness.
2. The lack of previous empirical studies on the effects of trust as a facilitating and accelerating aspect of social networking application use throughout the respondent base is a limitation of this study.
3. There is no known longitudinal data on the long-term effectiveness of social networking applications in developing self-efficacy by subject areas for students in the sampling frame.
4. The mastery of complex concepts will be measured on a semester-based timeframe, which is shorter and does not capture long-term learning as it is often discussed in comparable literature.
5. Attitudinal data of instructors to social networking applications is not available yet is needed to understand how their attitudes and preferences influence the adoption and long-term use of social networking applications over time.
6. The use of scaffolding across grade levels and subject areas has yet to be quantified and applied to studies of social networking applications' effectiveness.
Definitions
Application — A computer program that is designed for a specific purpose. In the context of this analysis, an application is a social networking application or website, such as Facebook for example, where friends and often classmates meet online to collaborate on projects.
Blog — Digital diaries where anyone can author a series of entries, upload images and videos, and share information. There are well over 16 million blogs on the Internet as of 2010. (Ashraf, 2009).
Learner-centered pedagogical frameworks — Frameworks that allow for greater customization of learning content to the needs of students.
Podcast — A verbal or audio equivalent of a blog where instead of information being written, it is spoken and recorded. The recording is shared on the Internet, and considered a podcast when made publicly available.
Social networking — the collection of applications and technologies that are based on an egalitarian approach to communication, collaboration and information sharing. Web 2.0 technologies are often cited as the basis of social networking development and design efforts.
Taxonomies — Organizations of data that are defined according to the roles and inherent interests of students, and often used for managing training and learning-based scaffolding strategies.
Videolog — The video equivalent of a blog or podcast, this is the fastest growing area of user-generated content today as YouTube gets 24 hours of video every 2 minutes.
Web 2.0 — A series of applications and design objectives originally defined by Tim O'Reilly and published as a set of design objectives. Social networking applications rely on these design objectives to create community-based content and information sharing applications. Please see Figure 1 for a graphical representation of the Web 2.0 design objectives.
Bibliography
Ayala, G, and Yano, Y (1998). A collaborative learning environment based on intelligent agents. Expert Systems with Applications, 14, 129-137.
Bill Ashraf. (2009). Teaching the Google-eyed YouTube generation. Education & Training, 51(5/6), 343-352.
Barros, B., and Verdejo, M.F. (2000). Analysing student interaction processes in order to improve collaboration. The DEGREE approach. International Journal of Artificial Intelligence in Education, 11, 221-241.
Bereiter, C. (2002). Education and mind in the knowledge age. Hillsdale, NJ: Erlbaum.
Bernoff, J., & Li, C. (2008). Harnessing the Power of the Oh-So-Social Web. MIT Sloan Management Review, 49(3), 36-42.
Boyd, D. (2007). The significance of social software. In T.N. Burg & J. Schmidt (Eds), BlogTalks reloaded: Social software research & cases (pp. 15-30). Norderstedt, Germany: Books on Demand.
Braender, L., Kapp, C., & Yeras, J.. (2009). Using Web Technology to Teach Students about Their Digital World. Journal of Information Systems Education, 20(2), 145-153.
Cronin, J.. (2009). Upgrading to Web 2.0: An Experiential Project to Build a Marketing Wiki. Journal of Marketing Education, 31(1), 66.
Desharnais, R.A. & Limson, M. (2007). Designing and implementing virtual courseware to promote inquiry-based learning. Journal of Online Learning and Teaching, 3(1), 30-39.
Docksai, R.. (2010). Networked Learning. The Futurist, 44(1), 12.
Dreher, C., Reiners, T., Dreher, N., & Dreher, H.. (2009). Virtual Worlds as a Context Suited for Information Systems Education: Discussion of Pedagogical Experience and Curriculum Design with Reference to Second Life. Journal of Information Systems Education, 20(2), 211-224.
Dykman, C., & Davis, C.. (2008). Online Education Forum: Part Two – Teaching Online vs. Teaching Conventionally. Journal of Information Systems Education, 19(2), 157-164.
Edelson, D.C., Gordin, D.N. & Pea, R.D. (1999). Addressing the challenges of inquiry-based learning through technology and curriculum design. Journal of the Learning Sciences, 8(3-4), 391-450.
Engestrom, Y. (1999). Innovative learning in work teams: analyzing cycles of knowledge creation in practice. In Y. Engestrom, R. Miettinen & R.-L. Punamaki (Eds), Perspectives on Activity Theory (pp. 377-404). Cambridge, UK: Cambridge University Press.
Flores, F., Graves, M., Hartfield, B., & Winograd, T. (1988). Computer systems and the design of organizational interaction. ACM Transactions on Office Information Systems, 6(2), 153-172.
Garrison, R.R., Archer, W. & Anderson, T. (2003). E-Learning in the 21st Century: A framework for research and practice. London: Routledge/Falmer.
Peter Godwin. (2009). Information literacy and Web 2.0: is it just hype? Program, 43(3), 264-274.
Gross, M. And Latham, D. (2007), "Attaining information literacy: an investigation of the relationship between skill level, self-estimates of skill, and library anxiety," Library & Information Science Research, Vol. 29 No. 3, pp. 332-53.
Harris, A., & Rea, A.. (2009). Web 2.0 and Virtual World Technologies: A Growing Impact on IS Education. Journal of Information Systems Education, 20(2), 137-144.
Hazari, S., North, A., & Moreland, D.. (2009). Investigating Pedagogical Value of Wiki Technology. Journal of Information Systems Education, 20(2), 187-198.
Inaba, A., and Okamoto, T. (1996). Development of the intelligent discussion support system for collaborative learning.. Proceedings of ED-TELECOM '96, Boston, MA, 137-142.
Kirschner, P.A. (2002). Can we support CSCL? Educational, social and technological affordances for learning. In P.A. Kirschner (Ed.), Three worlds of CSCL: Can we support CSCL? (pp. 7-47). Heerlen, The Netherlands: Open University of the Netherlands.
Brian Lamb. (2007). Dr. Mashup or, Why Educators Should Learn to Stop Worrying and Love the Remix. EDUCAUSE Review, 42(4), 12-24.
Lending, D.. (2010). Using a Wiki to Collaborate on a Study Guide. Journal of Information Systems Education, 21(1), 5-13.
Levy, M., & Hadar, I.. (2010). Teaching MBA Students the Use of Web2.0: The Knowledge Management Perspective. Journal of Information Systems Education, 21(1), 55-67.
Martin, A. And Madigan, D. (Eds) (2006), Digital Literacies for Learning, Facet Publishing, London.
Mezirow, J. (1996) Contemporary paradigms of learning. Adult Education Quarterly, 46(3), 158± 73.
Milliron, M., & Plinske, K. (2009). Building for a New Generation of Learning: Catalytic Conversations for the Educational. Publishing Research Quarterly, 25(1), 1.
Motteram, G., & Sharma, P.. (2009). Blending Learning in a Web 2.0 World. International Journal of Emerging Technologies and Society, 7(2), 83-96.
Najjar, M. (2008). On Scaffolding Adaptive Teaching Prompts within Virtual Labs. International Journal of Distance Education Technologies, 6(2), 35-54.
Tim O'Reilly. (2006, July). Web 2.0: Stuck on a Name or Hooked on Value? Dr. Dobb's Journal, 31(7), 10.
Rice, J.. (2009). Devising Collective Knowledges for the Technical Writing Classroom: A Course-Based Approach to Using Web 2.0 Writing Technologies in Collaborative Work. IEEE Transactions on Professional Communication, 52(3), 303.
Richardson, W. (2006). Blogs, Wikis, Podcasts, and other powerful tools for classrooms. Thousand Oaks, CA: Sage.
Sfard, A. (1998). On two metaphors for learning and the dangers of choosing just one. Educational Researcher, 27(2), 4-13.
Sims, R. (Ed.). (2006). Online distance education: New ways of learning; new modes of teaching? [Special issue]. Distance Education, 27(2).
Stewart, R.. (2008). RIAs: Rich Learning for Higher Education. EDUCAUSE Review, 43(2), 68.
Vygotsky, L.S. (1978). Mind in society: The development of higher psychological processes. London: Harvard University Press.
Williams, J., & Chinn, S.. (2009). Using Web 2.0 to Support the Active Learning Experience. Journal of Information Systems Education, 20(2), 165-174.
Williams, P., Rowlands, I. And Fieldhouse, M. (2008), "The Google generation — myths and realities about young people's digital behaviour," in Nicholas, D. And Rowlands, I. (Eds),
Digital Consumers Reshaping the Information Profession, Facet Publishing, London.
Yue, K.. (2010). Experience on Mashup Development with End User Programming Environment. Journal of Information Systems Education, 21(1), 111-119.
Pedagogical frameworks for classes; Architectures of Participation
Web 2.0 Toolbox
Scaffolding & Individualized Student Taxonomies
Preference and performance of Web 2.0 Toolbox
Functionality by student
Collaborative and Communicative aspects of Web 2.0 Toolbox for creating and nurturing pedagogical frameworks
Web 2.0 Toolbox components that are the most effective in enabling group and individual learning
Perception of Social Networking Application Value
Perceived value of each Web 2.0 toolbox component as reported by students
Teaching Strategies — including use of pedagogical frameworks and architectures of learning, also scaffolding
Actual learning performance of the Web 2.0 app – component in learning enablement as tracked by academic performance
The Learning Productivity Zone — where greater learning is taking place based on the use of the most valuable Web 2.0 components and the actual performance scores increase as a result of long-term learning occurring
Intersection of where student satisfaction increases based on the selection of individualized learning strategies (scaffolding) and participative learning frameworks
Web 2.0 Toolbox components that most contribute to learning and have high adoption, leading to increased learning performance
Perception of SN Value
Actual Value of SN Apps
Exploits
Learner-centered pedagogical frameworks
Long-term
Learning based on trust
Scaffolding strategies
Actions
Tight
Manifests
Interprets
Realizes
Explores
Loose
SN Adoption and Mastery for Learning based on trust
Instructor Transformational Leadership
---
Are you busy and do not have time to handle your assignment? Are you scared that your paper will not make the grade? Do you have responsibilities that may hinder you from turning in your assignment on time? Are you tired and can barely handle your assignment? Are your grades inconsistent?
Whichever your reason is, it is valid! You can get professional academic help from our service at affordable rates. We have a team of professional academic writers who can handle all your assignments.
Plagiarism free papers
Timely delivery
Any deadline
Skilled, Experienced Native English Writers
Subject-relevant academic writer
Adherence to paper instructions
Ability to tackle bulk assignments
Reasonable prices
24/7 Customer Support
Get superb grades consistently
Online Academic Help With Different Subjects
Literature
Students barely have time to read. We got you! Have your literature essay or book review written without having the hassle of reading the book. You can get your literature paper custom-written for you by our literature specialists.
Finance
Do you struggle with finance? No need to torture yourself if finance is not your cup of tea. You can order your finance paper from our academic writing service and get 100% original work from competent finance experts.
Computer science
Computer science is a tough subject. Fortunately, our computer science experts are up to the match. No need to stress and have sleepless nights. Our academic writers will tackle all your computer science assignments and deliver them on time. Let us handle all your python, java, ruby, JavaScript, php , C+ assignments!
Psychology
While psychology may be an interesting subject, you may lack sufficient time to handle your assignments. Don't despair; by using our academic writing service, you can be assured of perfect grades. Moreover, your grades will be consistent.
Engineering
Engineering is quite a demanding subject. Students face a lot of pressure and barely have enough time to do what they love to do. Our academic writing service got you covered! Our engineering specialists follow the paper instructions and ensure timely delivery of the paper.
Nursing
In the nursing course, you may have difficulties with literature reviews, annotated bibliographies, critical essays, and other assignments. Our nursing assignment writers will offer you professional nursing paper help at low prices.
Sociology
Truth be told, sociology papers can be quite exhausting. Our academic writing service relieves you of fatigue, pressure, and stress. You can relax and have peace of mind as our academic writers handle your sociology assignment.
Business
We take pride in having some of the best business writers in the industry. Our business writers have a lot of experience in the field. They are reliable, and you can be assured of a high-grade paper. They are able to handle business papers of any subject, length, deadline, and difficulty!
Statistics
We boast of having some of the most experienced statistics experts in the industry. Our statistics experts have diverse skills, expertise, and knowledge to handle any kind of assignment. They have access to all kinds of software to get your assignment done.
Law
Writing a law essay may prove to be an insurmountable obstacle, especially when you need to know the peculiarities of the legislative framework. Take advantage of our top-notch law specialists and get superb grades and 100% satisfaction.
What discipline/subjects do you deal in?
We have highlighted some of the most popular subjects we handle above. Those are just a tip of the iceberg. We deal in all academic disciplines since our writers are as diverse. They have been drawn from across all disciplines, and orders are assigned to those writers believed to be the best in the field. In a nutshell, there is no task we cannot handle; all you need to do is place your order with us. As long as your instructions are clear, just trust we shall deliver irrespective of the discipline.
Are your writers competent enough to handle my paper?
Our essay writers are graduates with bachelor's, masters, Ph.D., and doctorate degrees in various subjects. The minimum requirement to be an essay writer with our essay writing service is to have a college degree. All our academic writers have a minimum of two years of academic writing. We have a stringent recruitment process to ensure that we get only the most competent essay writers in the industry. We also ensure that the writers are handsomely compensated for their value. The majority of our writers are native English speakers. As such, the fluency of language and grammar is impeccable.
What if I don't like the paper?
There is a very low likelihood that you won't like the paper.
Reasons being:
When assigning your order, we match the paper's discipline with the writer's field/specialization. Since all our writers are graduates, we match the paper's subject with the field the writer studied. For instance, if it's a nursing paper, only a nursing graduate and writer will handle it. Furthermore, all our writers have academic writing experience and top-notch research skills.
We have a quality assurance that reviews the paper before it gets to you. As such, we ensure that you get a paper that meets the required standard and will most definitely make the grade.
In the event that you don't like your paper:
The writer will revise the paper up to your pleasing. You have unlimited revisions. You simply need to highlight what specifically you don't like about the paper, and the writer will make the amendments. The paper will be revised until you are satisfied. Revisions are free of charge
We will have a different writer write the paper from scratch.
Last resort, if the above does not work, we will refund your money.
Will the professor find out I didn't write the paper myself?
Not at all. All papers are written from scratch. There is no way your tutor or instructor will realize that you did not write the paper yourself. In fact, we recommend using our assignment help services for consistent results.
What if the paper is plagiarized?
We check all papers for plagiarism before we submit them. We use powerful plagiarism checking software such as SafeAssign, LopesWrite, and Turnitin. We also upload the plagiarism report so that you can review it. We understand that plagiarism is academic suicide. We would not take the risk of submitting plagiarized work and jeopardize your academic journey. Furthermore, we do not sell or use prewritten papers, and each paper is written from scratch.
When will I get my paper?
You determine when you get the paper by setting the deadline when placing the order. All papers are delivered within the deadline. We are well aware that we operate in a time-sensitive industry. As such, we have laid out strategies to ensure that the client receives the paper on time and they never miss the deadline. We understand that papers that are submitted late have some points deducted. We do not want you to miss any points due to late submission. We work on beating deadlines by huge margins in order to ensure that you have ample time to review the paper before you submit it.
Will anyone find out that I used your services?
We have a privacy and confidentiality policy that guides our work. We NEVER share any customer information with third parties. Noone will ever know that you used our assignment help services. It's only between you and us. We are bound by our policies to protect the customer's identity and information. All your information, such as your names, phone number, email, order information, and so on, are protected. We have robust security systems that ensure that your data is protected. Hacking our systems is close to impossible, and it has never happened.
How our Assignment  Help Service Works
You fill all the paper instructions in the order form. Make sure you include all the helpful materials so that our academic writers can deliver the perfect paper. It will also help to eliminate unnecessary revisions.
2.      Pay for the order
Proceed to pay for the paper so that it can be assigned to one of our expert academic writers. The paper subject is matched with the writer's area of specialization.
3.      Track the progress
You communicate with the writer and know about the progress of the paper. The client can ask the writer for drafts of the paper. The client can upload extra material and include additional instructions from the lecturer. Receive a paper.
4.      Download the paper
The paper is sent to your email and uploaded to your personal account. You also get a plagiarism report attached to your paper.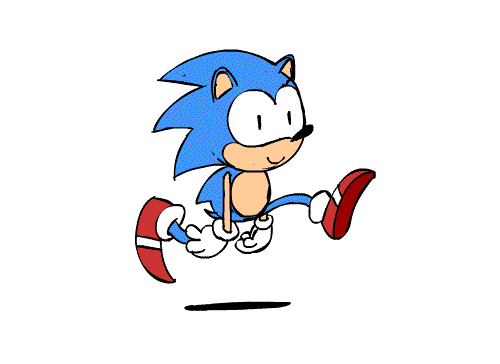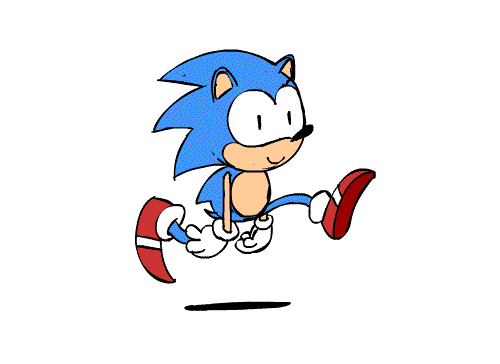 PLACE THIS ORDER OR A SIMILAR ORDER WITH US TODAY AND GET A PERFECT SCORE!!!
---